Former starter Bettis adjusting to bullpen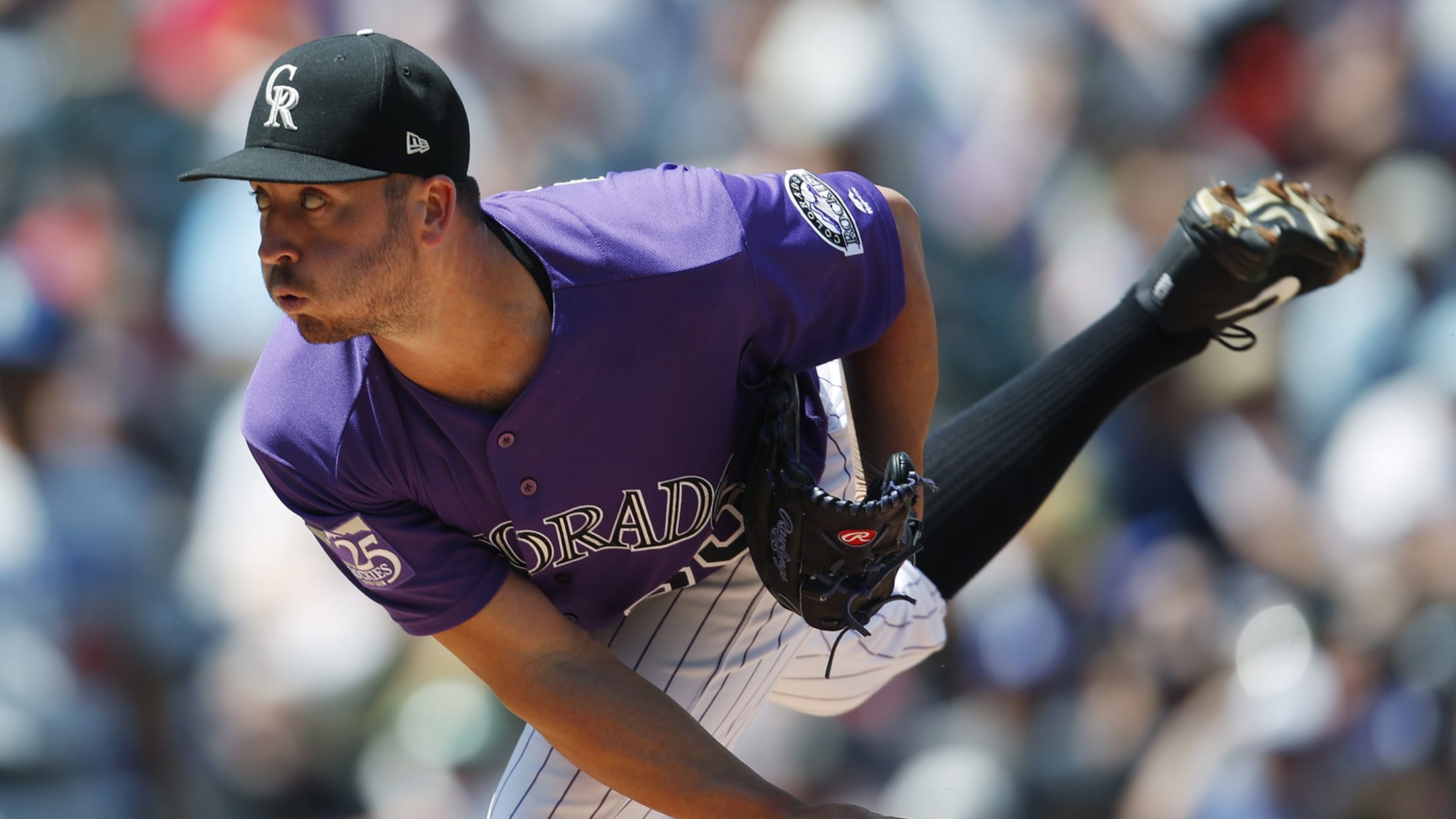 Colorado Rockies starting pitcher Chad Bettis works against the Los Angeles Dodgers in the first inning of a baseball game Sunday, Aug. 12, 2018, in Denver. (AP Photo/David Zalubowski) (David Zalubowski/AP)
DENVER -- The Rockies continue to pursue a "piecemeal" pennant, using several of their team strengths on any given day to remain in contention -- a game behind the National League West-leading D-backs and the Wild Card pace of the Cardinals and Brewers -- but rarely putting everything together to
DENVER -- The Rockies continue to pursue a "piecemeal" pennant, using several of their team strengths on any given day to remain in contention -- a game behind the National League West-leading D-backs and the Wild Card pace of the Cardinals and Brewers -- but rarely putting everything together to break out in a prolonged stretch run.
One piece that's been consistent of late is the strength of the bullpen. The unit has allowed just one run (and no earned runs) over the last five games, giving up five hits and four walks while striking out 18.
• Rockies Players' Weekend gear
"I wouldn't say that as a whole we are where we need to be," manager Bud Black said of the bullpen. "I sense that we're getting better, not only in performance, but in confidence."
:: Players' Weekend presented by Valspar Stain ::
The dynamics shift with each moving piece, and the addition of Seunghwan Oh (오승환)) has helped each cog in the bullpen machine function even smoother. Oh is 1-0 with a save and a 1.59 ERA in 12 appearances since the Rockies acquired him July 26.
• Rockies' nicknames for Players' Weekend
Another key addition could turn out to be longtime starter Chad Bettis (Lettuce), who made his bullpen debut Saturday night, further solidifying a source of stability for the Rockies.
"It's been four years, so it's been a little bit," Bettis said of his attempt to settle into a new routine after moving from the rotation to the 'pen following his last start, Aug. 12. "There's some stuff that I picked up a little bit talking with some of our older guys and just kind of getting a routine and stuff like that. That's taken a little bit to get adjusted to."
Bettis entered Friday's game with the Cardinals in the top of the sixth, immediately after the Rockies staged a five-run rally to close the gap on a 7-0 deficit. Bettis pitched a 1-2-3 inning, getting the top of the Cardinals order to ground out to help the Rockies maintain the momentum.
"The adrenaline will get you ready," Bettis said of his routine. "The big thing is just to get your arm ready. Because once your name's called and that phone rings, your heart's racing and you feel like you could already be in the game. But you got to get your body ready, your arm ready."
Before Friday's appearance, Bettis hadn't pitched in 12 days, since allowing one run in 6 1/3 innings against the Dodgers in a game the Rockies won 4-3. After not appearing out of the bullpen in more than four years, Bettis gave his team what it needed Friday.
"I liked the pitch quality," Black said. "The pitches were down. He seemed to be following the glove. He got some groundballs. The velocity was good. The ball seemed to be coming out of his hand. I didn't see anything that was alarming in his delivery. I was very encouraged by it."
Owen Perkins is a contributor to MLB.com based in Denver.