Bettis impresses in Triple-A, closing in on return
Black pleased with report from Albuquerque as righty continues comeback from testicular cancer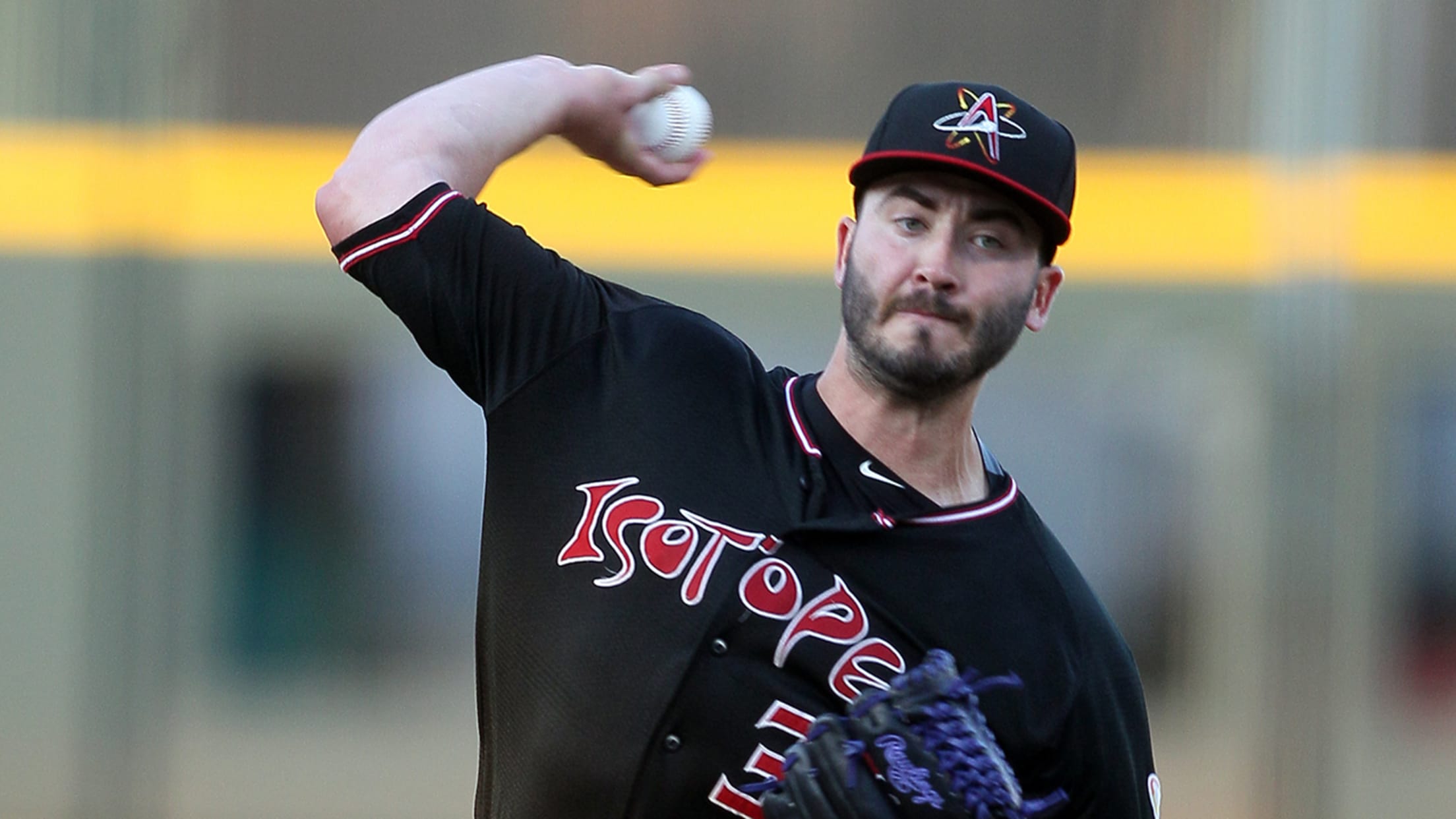 Chad Bettis allowed one run in five innings for Triple-A Albuquerque on Tuesday. (Jim Redman/MiLB)
Right-hander Chad Bettis could be a candidate to return to the Rockies' rotation and complete a long comeback from testicular cancer.Before Colorado's game against Cleveland on Wednesday at Progressive Field, Rockies manager Bud Black said he liked what he read from the report of Bettis' start for Triple-A Albuquerque at
Right-hander Chad Bettis could be a candidate to return to the Rockies' rotation and complete a long comeback from testicular cancer.
Before Colorado's game against Cleveland on Wednesday at Progressive Field, Rockies manager Bud Black said he liked what he read from the report of Bettis' start for Triple-A Albuquerque at New Orleans on Tuesday night.
Bettis gave up one run in five innings and threw 70 pitches. He was scheduled for around 90 pitches, but rain arrived quickly, and Bettis was pulled from the game. However, he went to the bullpen and threw 20 more pitches.
"The Triple-A pitching staff thought it was his best outing as far as him making pitches and his stuff," Black said. "He looked really good.
"He threw 84 [pitches] in the start before. So he's 90 pitches. He feels really comfortable. He's thrown 23 innings, which back in a normal Spring Training is sort of what you get in five starts. Physically, I would call last night one of his better ones. He's in a good spot. He'll be up in the big leagues."
But Black didn't say when.
"We're going to talk about it," Black said.
Bettis was diagnosed with the disease and underwent surgery in November, but he had to undergo chemotherapy starting in March because the cancer had spread to his lymph nodes.
In six games (five starts) between Double-A Hartford and Albuquerque, Bettis is 0-3 with a 4.24 ERA, 17 strikeouts and seven walks. Last week, the Rockies recalled him from his Minor League rehab assignment, then optioned him to Albuquerque so he would not be bound by the 30-day rehab period.