Blackmon working to improve vs. elite lefties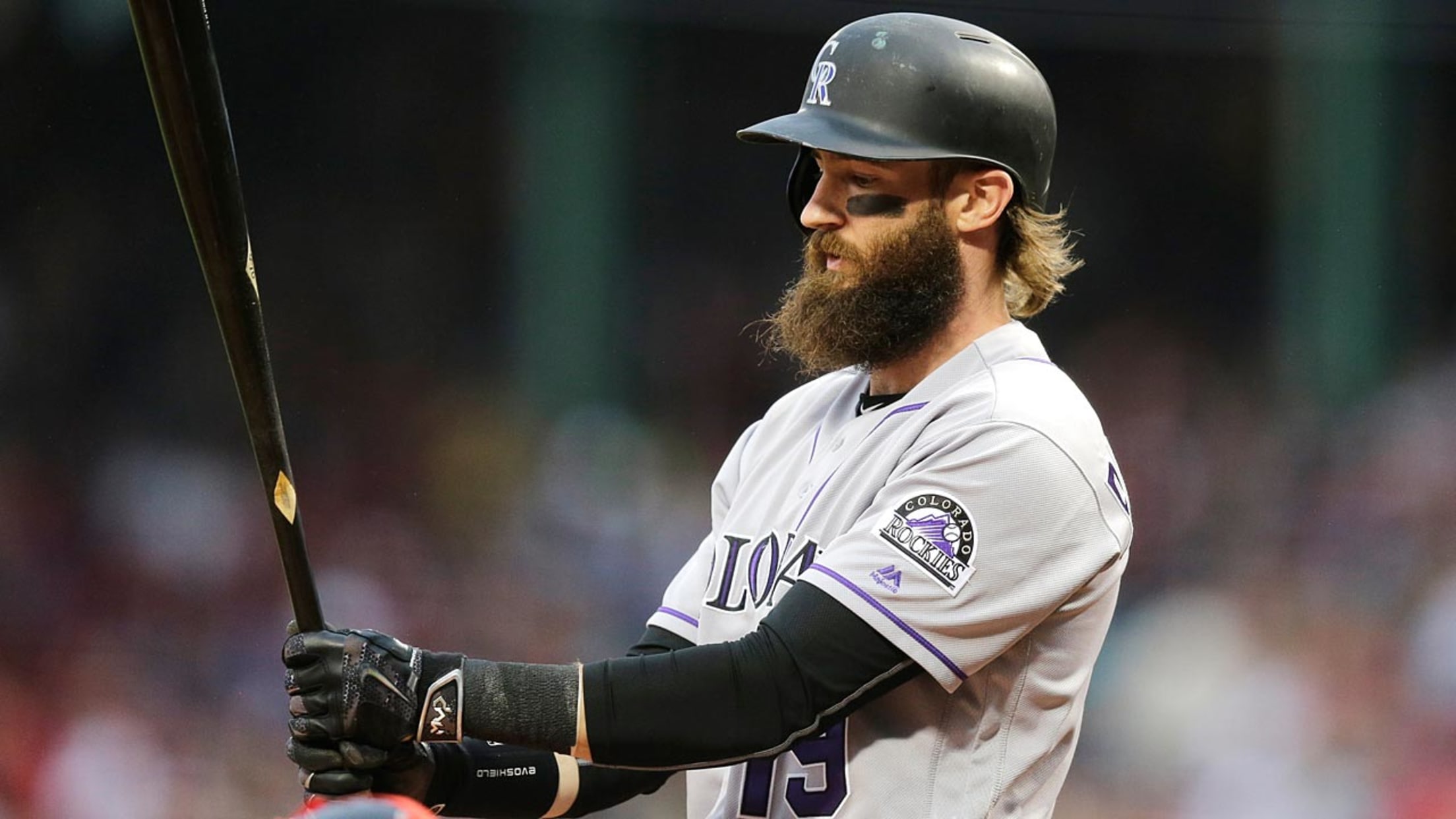 Charlie Blackmon has been taking batting practice with the pitcher at a far-left angle to simulate lefty relievers. (AP)
DENVER -- As one of the Rockies' top left-handed hitters, center fielder Charlie Blackmon knows he will often face tough left-handed specialists late in games. Historically, these relievers have given Blackmon trouble, as it can be difficult to pick up the pitches of relievers like the Giants' Javier Lopez.With their
DENVER -- As one of the Rockies' top left-handed hitters, center fielder Charlie Blackmon knows he will often face tough left-handed specialists late in games. Historically, these relievers have given Blackmon trouble, as it can be difficult to pick up the pitches of relievers like the Giants' Javier Lopez.
With their low release points and setup on the first-base side of the pitching rubber, left-handed specialists often throw at an exaggerated angle cutting across home plate. This can lead batters to want to open up too much, making outside pitches almost impossible to hit.
To prepare for this, Blackmon had assistant advance scout Joe Little throw him batting practice with the L-screen on the far left-hand side of the cage to simulate these tough relievers beginning two weeks ago.
"It kind of puts him in that spot where he sees that left-handed angle starting at him and then working its way across the plate," Little said. "It allows him to just stay in there longer and trust that those baseballs are going to end up over the plate even though they start at him."
Coming into the Giants series, Blackmon was 2-for-13 in his career against Lopez. But in the series' first two games, Blackmon faced Lopez twice, hitting an opposite-field single and drawing a walk.
"The repetition of seeing [pitches from that angle helps], and then I'm actually throwing breaking balls to him, too," Little said. "He's able to determine what's a strike out of the hand and what's a ball out of the hand. I've seen him show better at-bats recently on breaking balls and taking balls, which in the past we've seen him swinging at."
Ben Weinrib is a reporter for MLB.com based in Denver.