Antonetti wins Executive of the Year award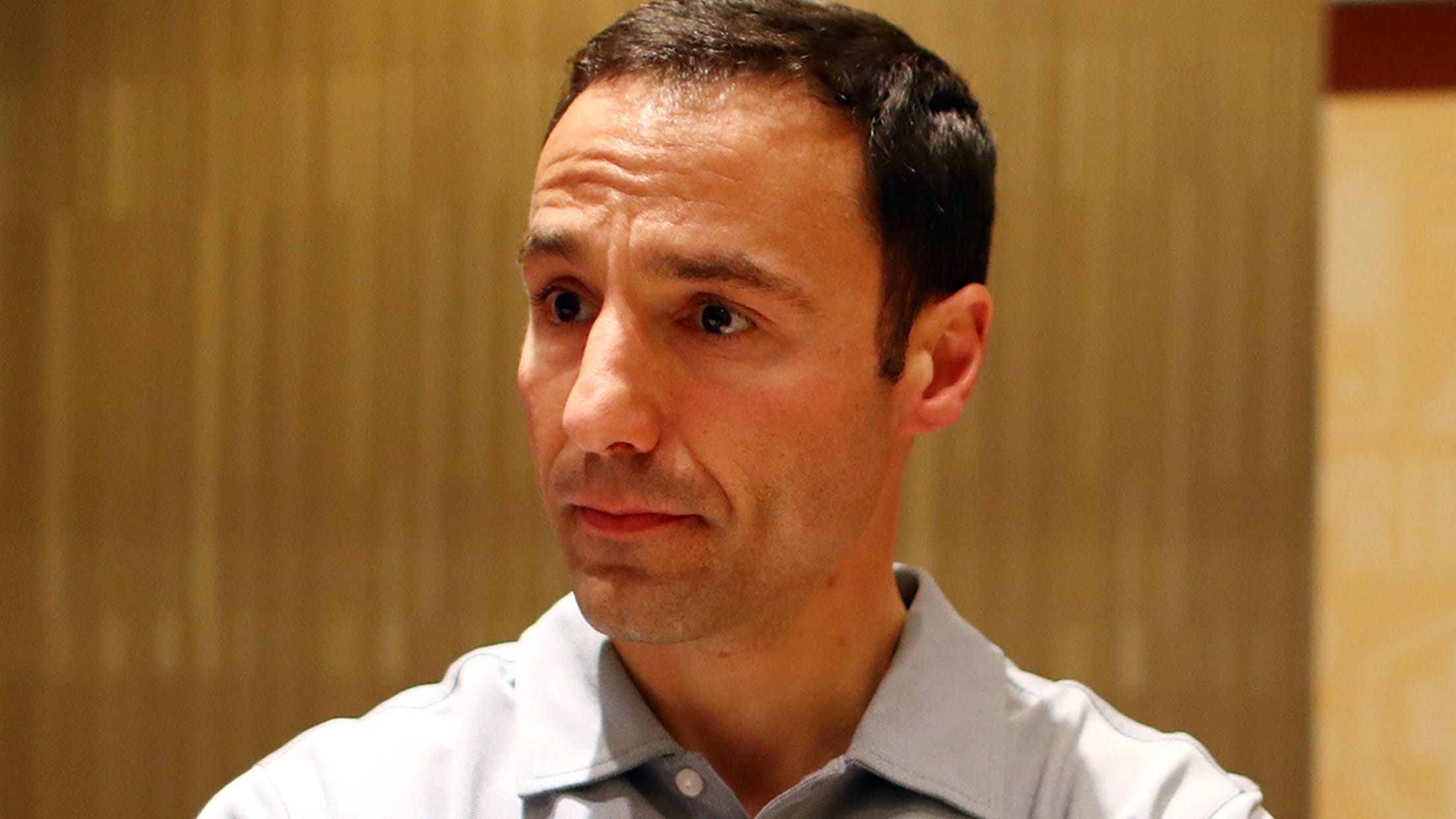 Chris Antonetti built a team that won the AL Central for the second year in a row in 2017. (Getty)
ORLANDO, Fla. -- Chris Antonetti was rewarded Monday for shaping the Indians' 102-win roster, earning the Sporting News' 2017 Executive of the Year award.The Indians' president of baseball operations earned 18 of the 44 votes, outpacing runners-up Brian Cashman (Yankees), Jeff Luhnow (Astros) and Mike Rizzo (Nationals), who garnered four
ORLANDO, Fla. -- Chris Antonetti was rewarded Monday for shaping the Indians' 102-win roster, earning the Sporting News' 2017 Executive of the Year award.
The Indians' president of baseball operations earned 18 of the 44 votes, outpacing runners-up Brian Cashman (Yankees), Jeff Luhnow (Astros) and Mike Rizzo (Nationals), who garnered four votes apiece. He was presented with the award Monday night during the General Managers Meetings.
Voting among 44 Major League executives took place in September and early October. David Stearns (Brewers) and Mike Hazen (D-backs) each received three votes, while Farhan Zaidi (Dodgers) earned two votes.
Antonetti did the bulk of the work to build the Indians' roster prior to 2017, putting together a team that went to Game 7 of the 2016 World Series before falling to the Cubs. He signed Edwin Encarnacion for three years and $60 million in January, adding an impact bat to a potent lineup that went on to win an AL-high 102 games, finishing third in the AL with 818 runs scored and second with a .788 OPS. Cleveland also ran off a 22-game winning streak during the '17 season.
Antonetti, 43, has been in his current role since 2015, having served the previous five seasons as Cleveland's GM. The back-to-back AL Central crowns in 2016-17 marked the first consecutive titles since the late-1990s, when the Indians won the division for five straight seasons (1995-99).
Antonetti is the fourth Indians executive to win this honor, joining Bill Veeck (1948), John Hart (1994-95) and Mark Shapiro (2005, '07).
Mark Feinsand, an executive reporter, originally joined MLB.com as a reporter in 2001.