Archer is ice cream man at Cleveland RBI event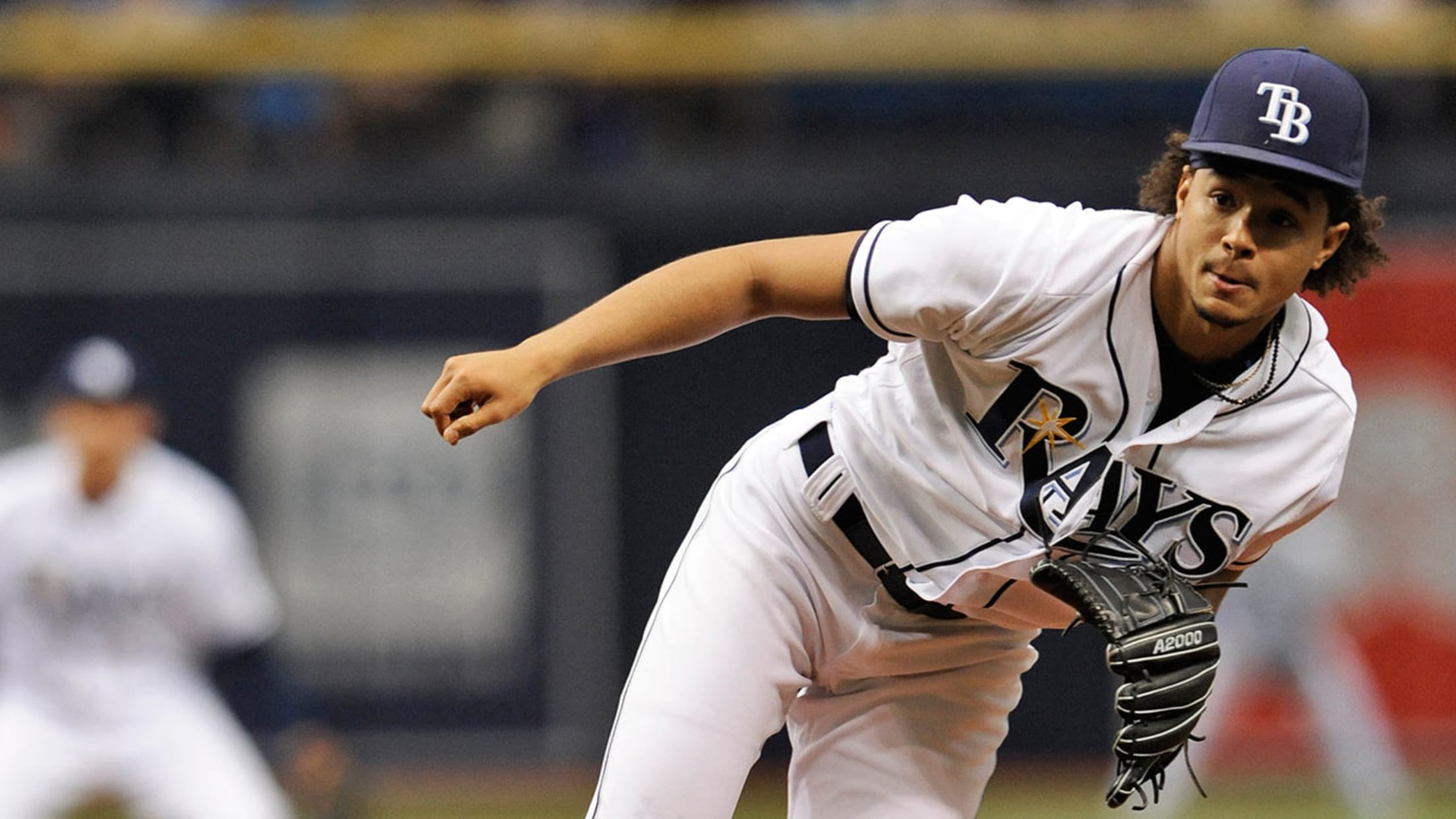 Chris Archer was originally drafted by the Cleveland Indians in 2006. (AP)
CLEVELAND -- Chris Archer served it up on Tuesday. Ice cream that is.The Rays right-hander visited with more than 100 players from the Cleveland RBI (Reviving Baseball in Inner Cities) and visited the Baseball Heritage Museum at League Park, which was the site of Babe Ruth's 500th home run in
CLEVELAND -- Chris Archer served it up on Tuesday. Ice cream that is.
The Rays right-hander visited with more than 100 players from the Cleveland RBI (Reviving Baseball in Inner Cities) and visited the Baseball Heritage Museum at League Park, which was the site of Babe Ruth's 500th home run in 1929.
"We switched it up a little bit, I delivered ice cream to them first," Archer said. "It wasn't my idea, I can't take credit for it. It was fun. Definitely put some smiles on some kids faces with ice cream.
"I think their minds were a little more open because I did them a service act, they were very open and attentive during the little Q & A. ... I was in there slinging. My command was OK, but the velocity was really good."
Archer has visited a number of RBI leagues throughout the Major Leagues this season, including those in Harlem and Toronto. Cleveland holds a place dear to his heart, because the Indians originally drafted him.
"One reason why I like to work with Cleveland RBI is they're the organization that took a chance on me 10 years ago," Archer said. "I'm never going to forget it, and any time I can give back to the community here, I try to do that."
Archer spoke from the heart for approximately a half-hour, stressing the value of education and having a mentor.
Worth noting
MLBPipeline.com insider Jim Callis is reporting that sixth-round pick Zack Trageton signed with the Rays for $525,000. The slot for the 180th pick was $275,900.
The Rays did not confirm the signing.
Trageton is a right-hander from Faith Lutheran High School in Las Vegas.
A 6-foot-3, 210-pounder, Trageton's fastball topped out at 94 mph this season. Trageton, 17, had signed with the University of Utah. He went 6-1 with a 1.71 ERA and 76 strikeouts in 49 innings. He also made the Division I-A All-Southern Nevada team at first base after batting .444 with 10 doubles and 32 RBIs.
Bill Chastain has covered the Rays for MLB.com since 2005.