Phils give Ashburn Award to longtime employee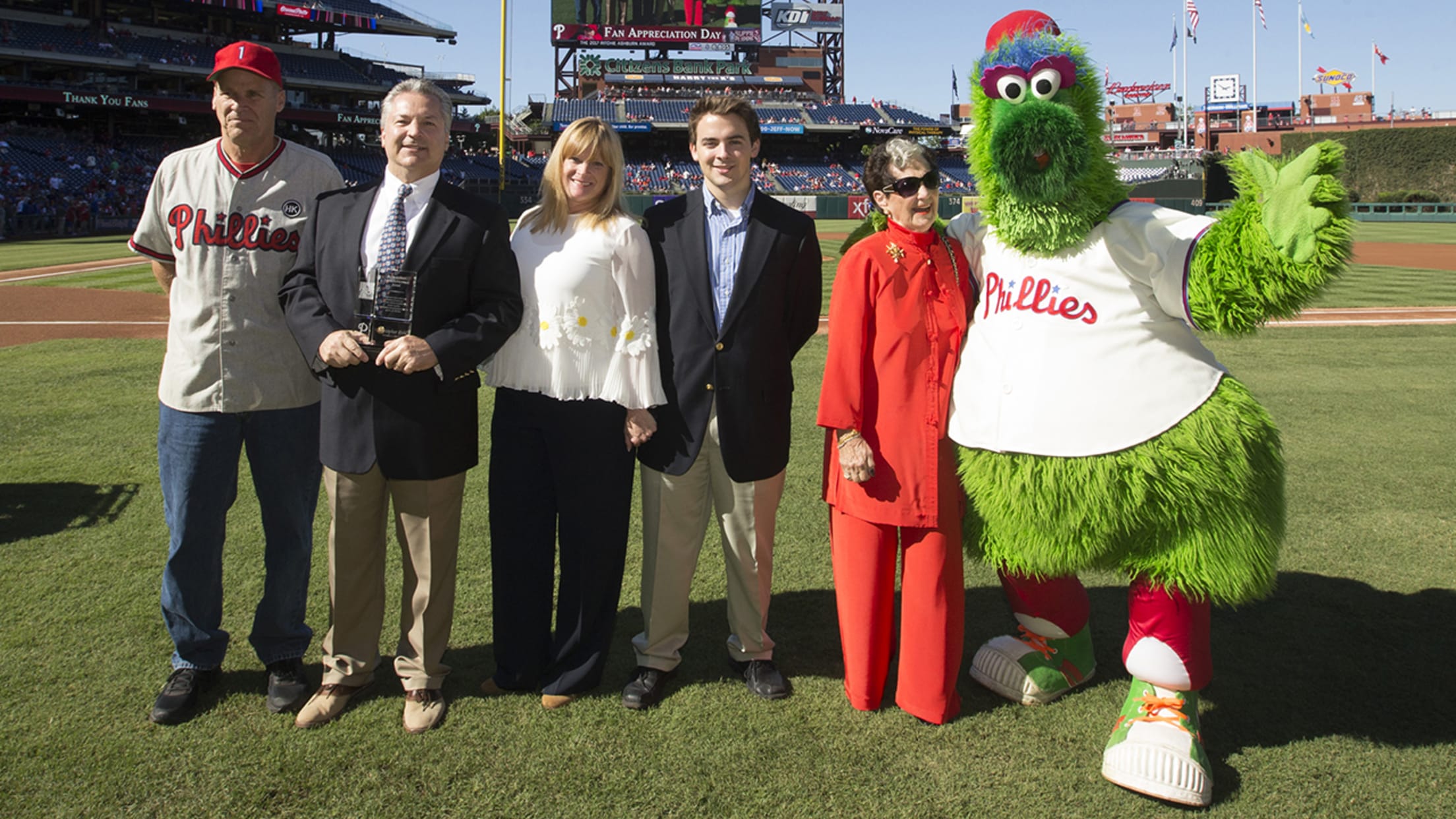 Chris Pohl, second from left, is honored with the Richie Ashburn Achievement Award. (Mitch Leff)
PHILADELPHIA -- The Phillies presented longtime employee Chris Pohl with its 2017 Richie Ashburn Achievement Award.The award has been presented annually since 1998 in honor of Ashburn, who had a Hall of Fame playing career and a wildly popular broadcasting career with the Phillies. The Ashburn Award goes to a
PHILADELPHIA -- The Phillies presented longtime employee Chris Pohl with its 2017 Richie Ashburn Achievement Award.
The award has been presented annually since 1998 in honor of Ashburn, who had a Hall of Fame playing career and a wildly popular broadcasting career with the Phillies. The Ashburn Award goes to a member of the Phillies who demonstrates the same loyalty, dedication and passion for the game of baseball as Ashburn.
Pohl is the Phillies' director of ticket technology and development. He joined the club in 1983, "back when the computer and ticket operations of the Phillies consisted of a DS180 printer, a few Data General computers and roller blades to make it easier for employees to fill ticket orders," the Phillies said in a statement.
Pohl is credited for bringing "an almost non-existent ticketing system to one of the best in MLB," the Phillies said. Pohl "was an active advocate for the Phillies and baseball, which resulted in crucial changes by that ticketing system that has helped revolutionize the ticket industry. Much of what is taken for granted today was a result of his vision and hard work."