Local youth compete in Pitch, Hit & Run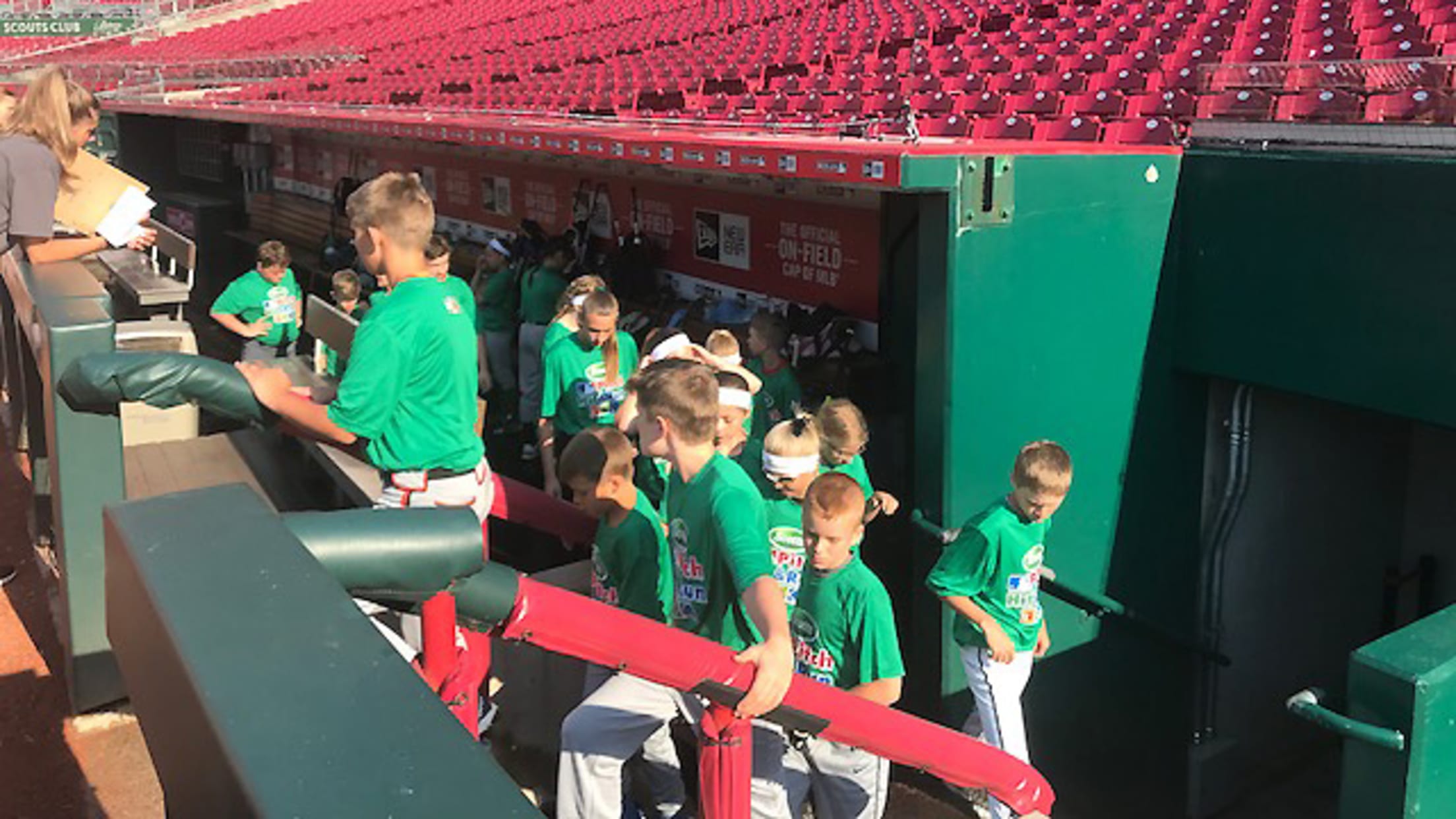 CINCINNATI -- Twenty boys and girls were given the opportunity to show off their skills on the very same field as Major League Baseball players on Saturday morning at Great American Ball Park.Scotts Pitch, Hit & Run skills competition of Major League Baseball encourages kids to show their pitching, hitting
CINCINNATI -- Twenty boys and girls were given the opportunity to show off their skills on the very same field as Major League Baseball players on Saturday morning at Great American Ball Park.
Scotts Pitch, Hit & Run skills competition of Major League Baseball encourages kids to show their pitching, hitting and running talents in baseball and softball. The program is part of Major League Baseball's PLAYBALL initiative, which encourages participation in baseball and softball activities nationwide among all age groups.
The participants of this year's Pitch, Hit and Run skills competition made their way to Great American Ball Park by winning their local and sectional competitions. Eight different age divisions competed on Saturday with the winners in each division getting a step closer to competing at the national finals at Nationals Park in Washington, D.C., during MLB All-Star Week. The eight participants' scores will be judged against the other 29 league host sites, with the top three scores nationwide in each division moving on to compete at Nationals Park in July.
The eight first-place finishers in Saturday's event were Savannah Gatz (ages 7/8 softball), Elle Albright (ages 9/10 softball), Ava Stammen (ages 11/12 softball), Lauren Barnes (ages 13/14 softball), Cooper Vincent (ages 7/8 baseball), Bryce VanTilburg (ages 9/10 baseball), Ian Homan (ages 11/12 baseball) and Jaxon Henke (ages 13/14 baseball).
The contestants participated in the pitching competition first, followed by the hitting portion in left field and then the running leg with a timed first-to-third-base sprint.
"It felt really special," VanTilburg said of competing on a big league diamond. "This was a once in a lifetime experience."
Ava Stammen, the 11/12 softball champion, said her favorite part of the competition was the running.
"It felt really amazing to be on the same field as Major Leaguers," Stammen said.
The national finalists will be announced on July 2 live on MLB Network.
"I think it is pretty awesome we might play with All-Stars," Henke, the 13/14 baseball champion from Evansville, Ind., said.
All eight winners were excited about the possibility of moving on to compete on the national stage.
"That would be mind-blowing," VanTilburg said with a smile.
The Pitch, Hit and Run program had 650,000 participants nationwide this year with an estimated 4,500 regional events across the country.