Kershaw getting closer to rehab assignment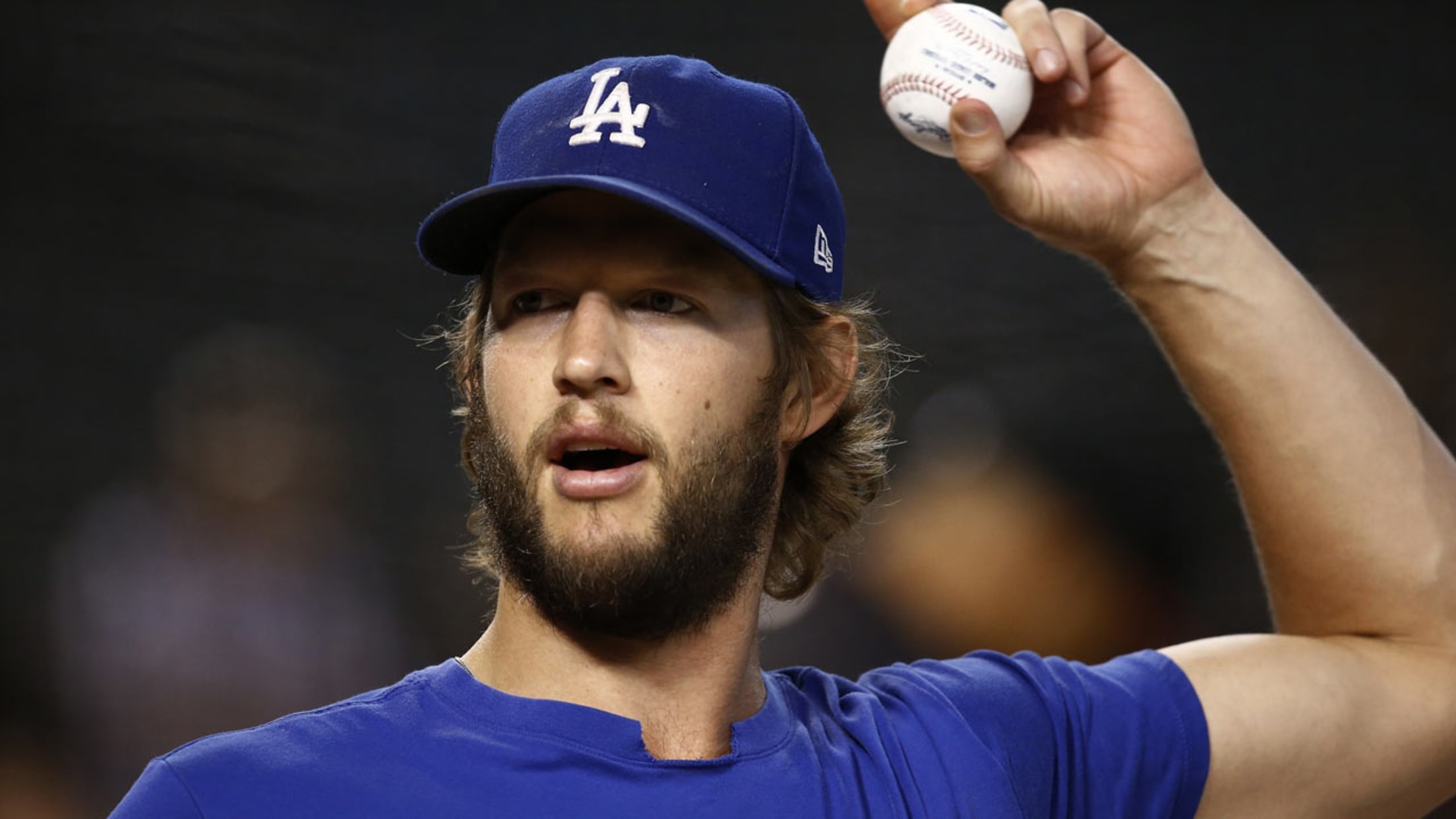 Clayton Kershaw will throw one more bullpen session before going on a rehab assignment. (AP)
LOS ANGELES -- Clayton Kershaw took another step toward returning from his lower back injury with a bullpen session on Friday.After watching Kershaw's 35 pitch session, manager Dave Roberts and pitching coach Rick Honeycutt concluded that the three-time National League Cy Young Award winner is in line for another bullpen
LOS ANGELES -- Clayton Kershaw took another step toward returning from his lower back injury with a bullpen session on Friday.
After watching Kershaw's 35 pitch session, manager Dave Roberts and pitching coach Rick Honeycutt concluded that the three-time National League Cy Young Award winner is in line for another bullpen session in two to three days.
"It went fine," Roberts said. "It went better than fine for us. I think Clayton, out of that 'pen, for us to get out of it unscathed, very good. Used his entire mix. He always expects perfection out of himself, which is great."
A rehab assignment is expected for Kershaw following his next bullpen session, but Roberts said he isn't sure how many rehab starts Kershaw will need before rejoining the Dodgers' rotation.
Dayton tosses sim game
Left-hander Grant Dayton threw a sim game Friday that "was really good," according to Roberts. Dayton was placed on the disabled list July 28 with discomfort in his neck that was affecting his mechanics.
"He's just kind of working through some physical things and some mechanical things," Roberts said. "To get him on the mound, to get some readings from things that we have at our disposal. The direction was good, arm strength was good, fastball, breaking ball, all good. I think Grant was encouraged."
Roberts said Dayton will have a short rehab assignment in the Minors, and he will rejoin the Dodgers' bullpen soon. The southpaw has given up five homers with 4.94 ERA in 29 appearances.
Worth noting
• First baseman Adrian Gonzalez is set for another rehab game for Class A Advanced Rancho Cucamonga on Saturday, with Andre Ethier joining him. Following the rehab assignment, Roberts said the club will reassess whether Gonzalez is ready to rejoin the Dodgers. He said Ethier is a "tick" behind Gonzalez in terms of being ready to return.
• Reliever Luis Avilan was reinstated from the paternity list and Brock Stewart was optioned back to Triple-A Oklahoma City on Friday.