Pirates unfazed by pitch clock in Spring Training
Hurdle high on right-hander Davis; Reyes could help roster chances by playing shortstop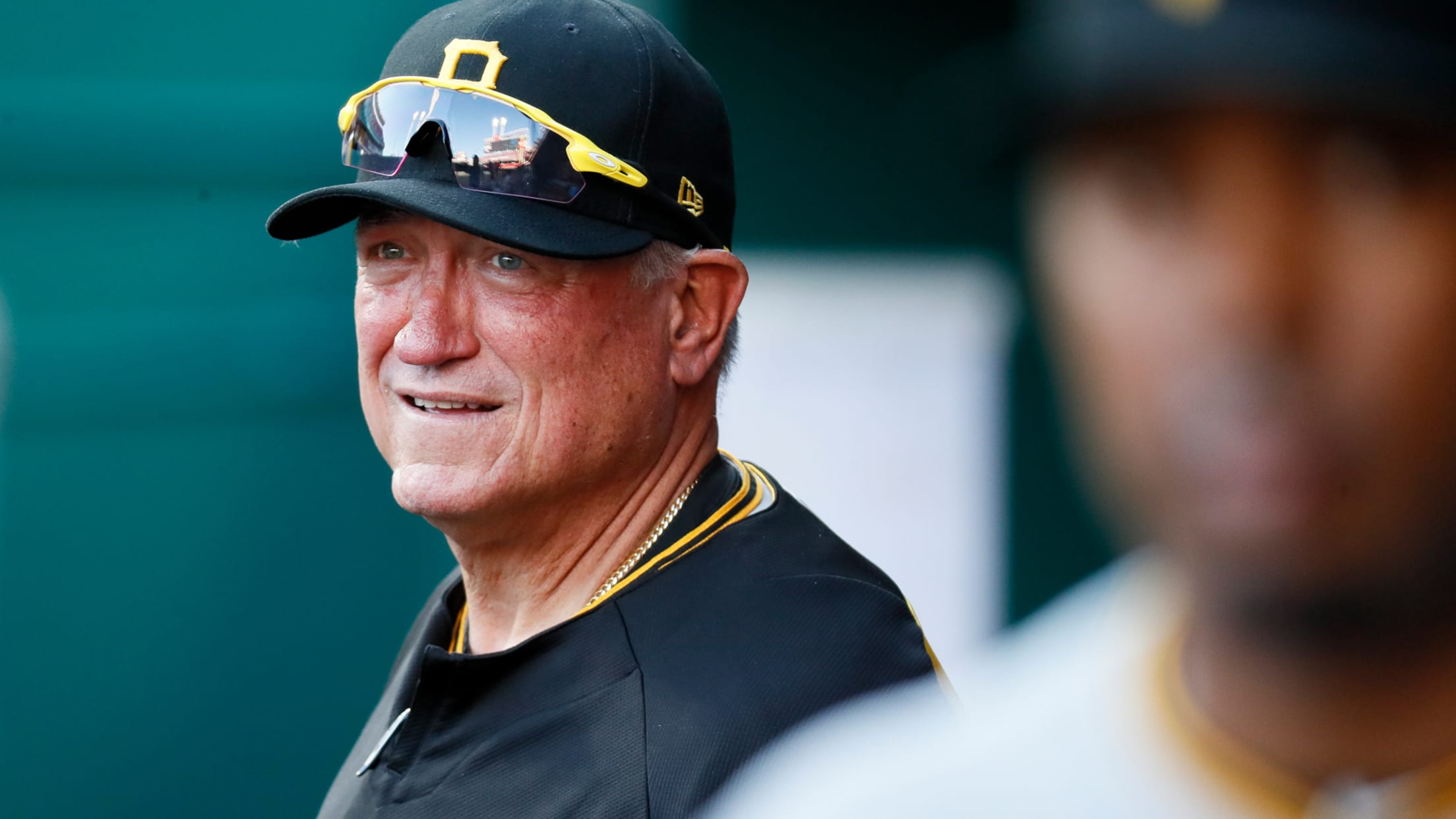 BRADENTON, Fla. -- Major League Baseball will use pitch clocks during Spring Training games, Commissioner Rob Manfred said on Sunday, which possibly paves the way for the introduction of a pitch clock during the regular season. The Pirates don't seem too worried about the idea.Most of the pitchers in the
BRADENTON, Fla. -- Major League Baseball will use pitch clocks during Spring Training games, Commissioner Rob Manfred said on Sunday, which possibly paves the way for the introduction of a pitch clock during the regular season. The Pirates don't seem too worried about the idea.
Most of the pitchers in the Pirates' Spring Training camp have played in the Minors since the 20-second timers were introduced in 2015, and Pittsburgh's organizational philosophy encourages pitchers to work quickly enough that they shouldn't even notice the clock.
"We will make a presentation to the guys on what they're trying to get accomplished," Pirates manager Clint Hurdle said. "We've actually been working on an internal clock where we like our pitchers to fire in 15 seconds or less, so we've been talking about this for a long time. Twenty seconds, you've actually got a little bit more time to work.
:: Spring Training coverage presented by Camping World ::
"It's just to be efficient with your time and to trust the work you've done, trust the catcher. The more you walk around the mound, players aren't going to disappear off bases. You've got to get back up on the mound and make pitches."
There has been no official announcement regarding the use of a pitch clock during the regular season. However, MLB can use its collectively bargained right to implement the change unilaterally, even if the MLB Players Association doesn't agree to the proposal. Ideally, such a move would increase the pace of play.
"It's just another part of the progression of the game," Hurdle said. "Who doesn't like being efficient with time without rushing? I'm looking forward to seeing how it plays out."
Right-hander JT Brubaker, the Pirates' Minor League Pitcher of the Year in 2018, said the pitch clock didn't really affect him, but he noted that it might have an impact on other pitchers, particularly those who haven't previously played with the 20-second clock running.
"For the most part, it's something you don't really notice. It's still something you're conscious of," Brubaker said. "You have a decent idea of how much time's on the clock even though you aren't really seeing it. It doesn't really affect you or speed the game up from a pitching aspect."
Around the horn
• On Tueday, the Pirates voided the contract of right-hander Roberto Gomez due to concerns that arose out of his physical. Gomez reported to Spring Training after signing a Minor League deal with Pittsburgh during the offseason.
• Right-hander Rookie Davis, signed to a Minor League contract with an invitation to big league Spring Training, was scheduled to report to the Pirate City complex on Tuesday. He should begin participating in the Pirates' workouts soon, Hurdle said.
The Pirates will give Davis a chance this spring to crack the Major League pitching staff. If he breaks camp in Triple-A, Davis will likely join Indianapolis' rotation.
"Very motivated young man with a lot of self-confidence," Hurdle said. "The Yankees liked him. The Reds thought highly of him. … He's been working extremely hard this offseason."
• Hurdle said the Pirates will use this spring to evaluate utilityman Pablo Reyes' ability at shortstop. Reyes isn't competing for the starting job, but the Pirates typically prefer to have several players on their roster who are capable of playing shortstop. That could include starting options Erik González and Kevin Newman along with Reyes, who can also play the outfield, second and third base.
Reyes entered the spring with a chance to lock down a spot on the Pirates' Opening Day bench due to his versatility. Performing well at shortstop would only help his cause.
• Hurdle said the Pirates' top four starters -- Jameson Taillon, Trevor Williams, Joe Musgrove and Chris Archer -- could pitch in simulated, back-field or Minor League games early on this spring. That way, those starters can get their work in while the Pirates use Grapefruit League play to evaluate the pitchers who are competing for spots on their Opening Day roster.
• The Pirates had a shorter on-field workout on Tuesday morning, but pitchers will be back on the mound to throw live batting practice during Wednesday's workout at Pirate City.