9 best reactions from Belli's robbery of Tatis
Going nuts for the play of the postseason (so far)
We're going to be talking about this one for a long time. In the top of the seventh inning of Game 2 of the NLDS between the Padres and Dodgers, Fernando Tatis Jr. stepped to the plate with a runner on and San Diego trailing by 1. The fireballing, 100-mph
We're going to be talking about this one for a long time.
In the top of the seventh inning of Game 2 of the NLDS between the Padres and Dodgers, Fernando Tatis Jr. stepped to the plate with a runner on and San Diego trailing by 1.
The fireballing, 100-mph easy-cheese-throwing Brusdar Graterol was on the mound. This time, he offered one at just 99 mph and Tatis hammered it straight to center field. Cody Bellinger, the reigning NL MVP Award winner, raced back. With a leap and a stretch, his arm high over the wall, Bellinger brought the ball back.
This was a game of one-on-one between superstars played out on the baseball field. It was also one of the wildest moments you'll ever see happen in a postseason game -- and it happened between two teams who are developing some serious bad blood. It also protected the Dodgers' lead in what would end up a 6-5 victory to give them a 2-0 series edge.
BELLI ROBS TATIS! pic.twitter.com/V9l4YCL0M4

— MLB (@MLB) October 8, 2020
Sure enough, when the moments are big, the reactions are even bigger. Here are the nine best:
1. The stare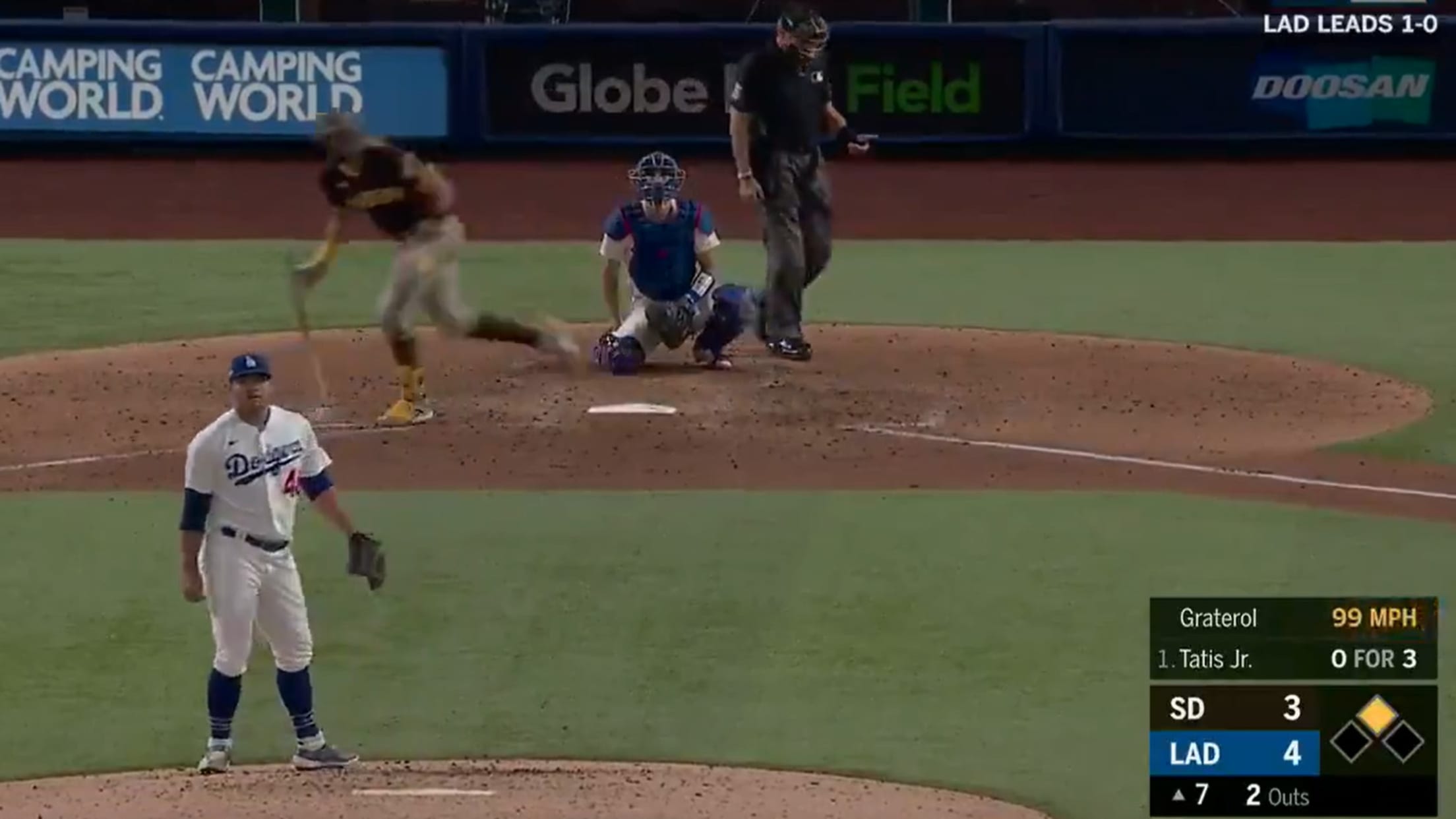 This was it. Graterol had caught too much of the plate and Tatis had launched it. As the ball soared high into the air, Graterol turned slowly on the mound, like a character in a horror film scared to find the monster right behind him. Will Smith was locked motionless behind the plate, as if the game could hinge right here and every breath could push Tatis' ball over the wall.
2. The No. 1
Fortunately for the Dodgers, Bellinger was in center field. The reigning NL MVP wasn't scared of the moment or of Tatis -- arguably the game's biggest current superstar. Even before his feet had once again hit the dirt, Bellinger's hand was up, proclaiming that he and the Dodgers were the greatest.
3. The awkward bump
That leaping chest bump thing is something every pro athlete has down (and, if you've ever watched a rec softball game, is something weekend warriors definitely do not). But with his adrenaline high, Bellinger screwed it up as he leaped sideways into Chris Taylor -- kind of like when you go to dance with your aunt at a wedding, but you're on entirely different wavelengths.
It's almost like Bellinger was looking for a hug: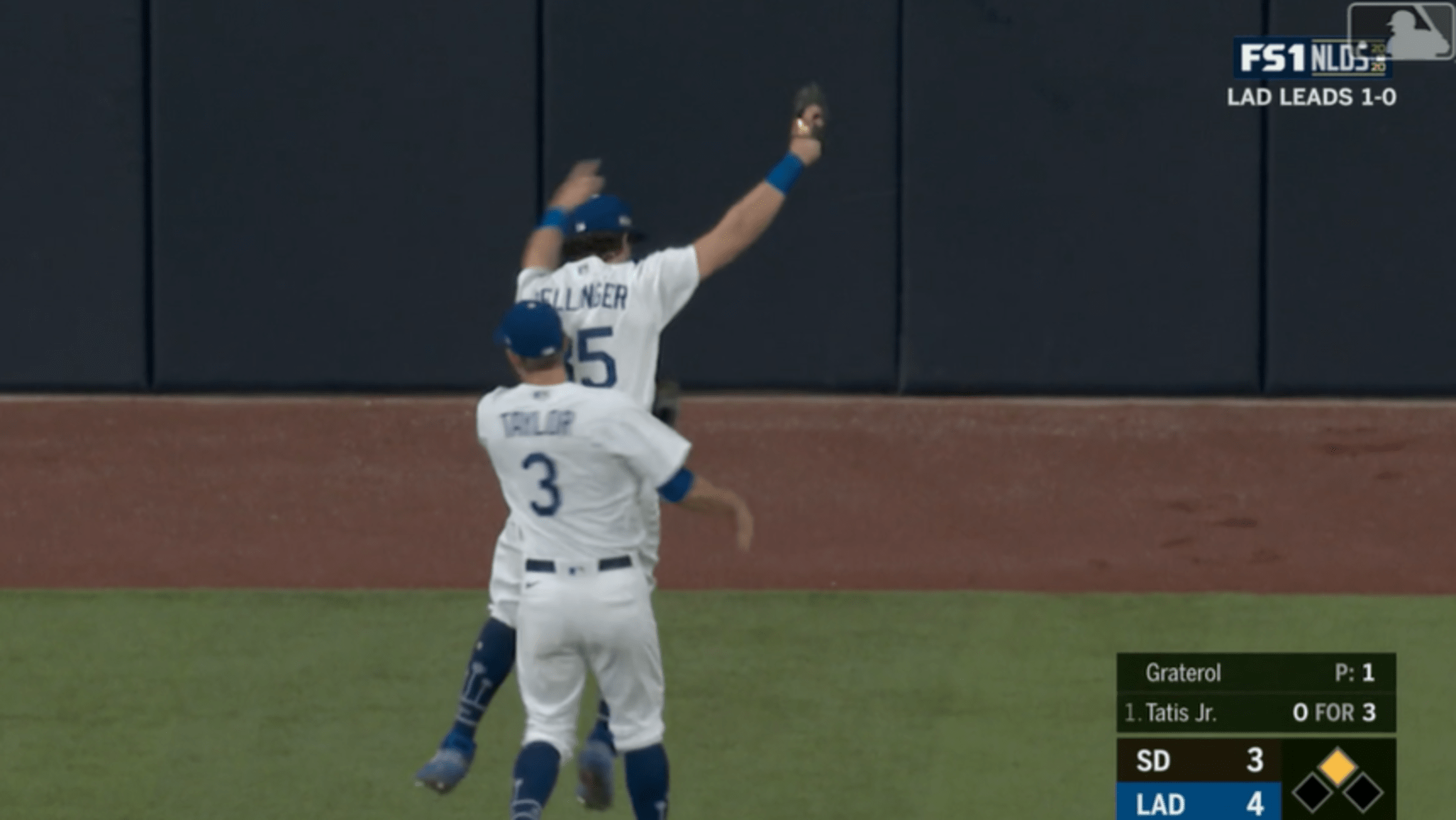 4. The scream
Take Edvard Munch's "The Scream" down from its place in Oslo's National Museum of Art. Graterol's will soon be the more iconic of the two.
5. The hat fling
Here was Brusdar Graterol's reaction to Cody Bellinger robbing Tatis Jr. of a home run. . pic.twitter.com/1RpWrGZcQo

— FOX Sports: MLB (@MLBONFOX) October 8, 2020
Graterol's job is to throw things, so when he flung his hat off the field like he just graduated magna cum laude, he was obviously going to do it well. (This is also really incensed the Padres, who probably hate ultimate frisbee.)
6. The perch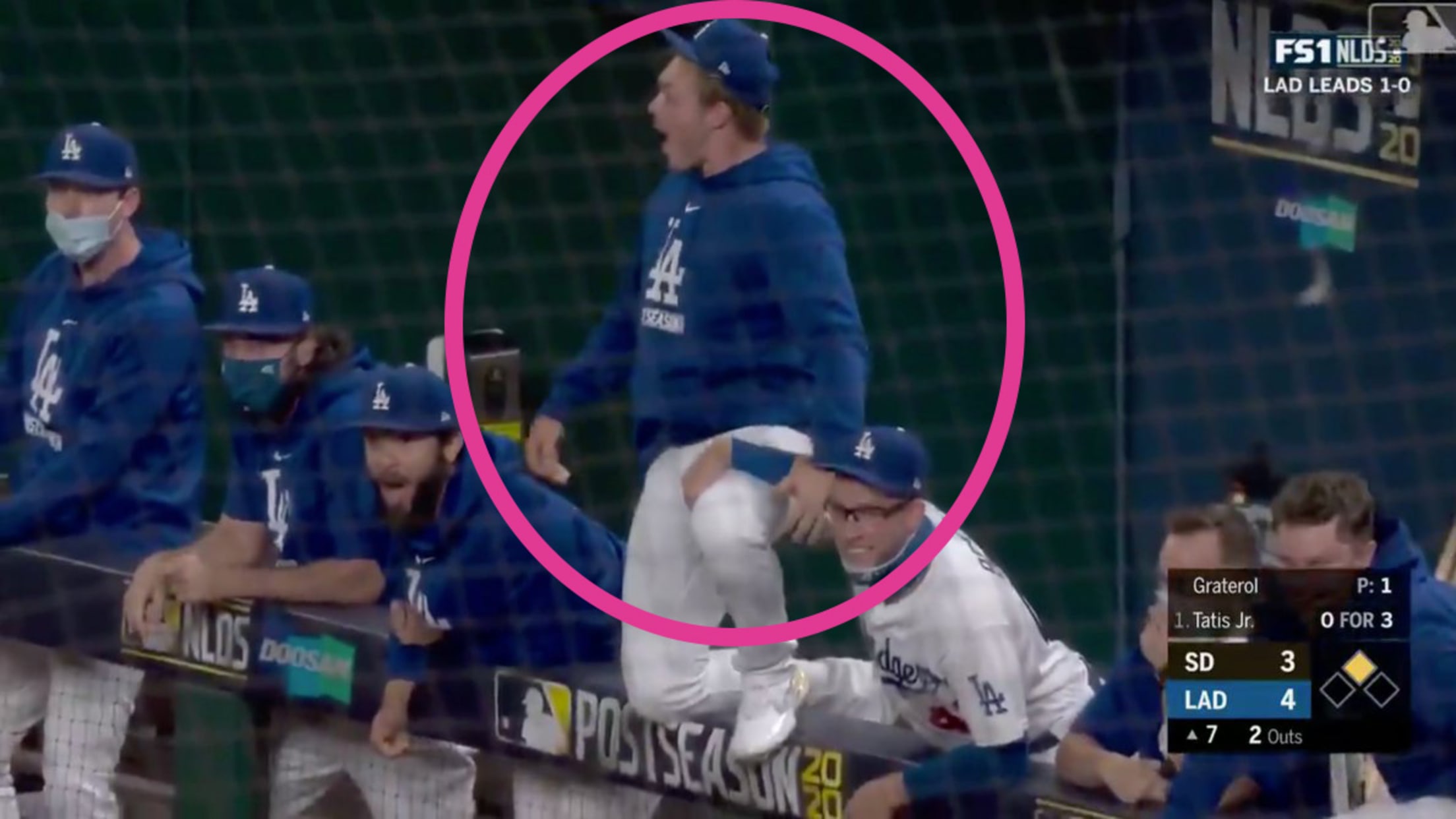 The Dodgers players in the dugouts were going wild, too. You know this is the kid whose mom was always telling him, "Get down from there! You're going to break your neck!"
7. The jaw drop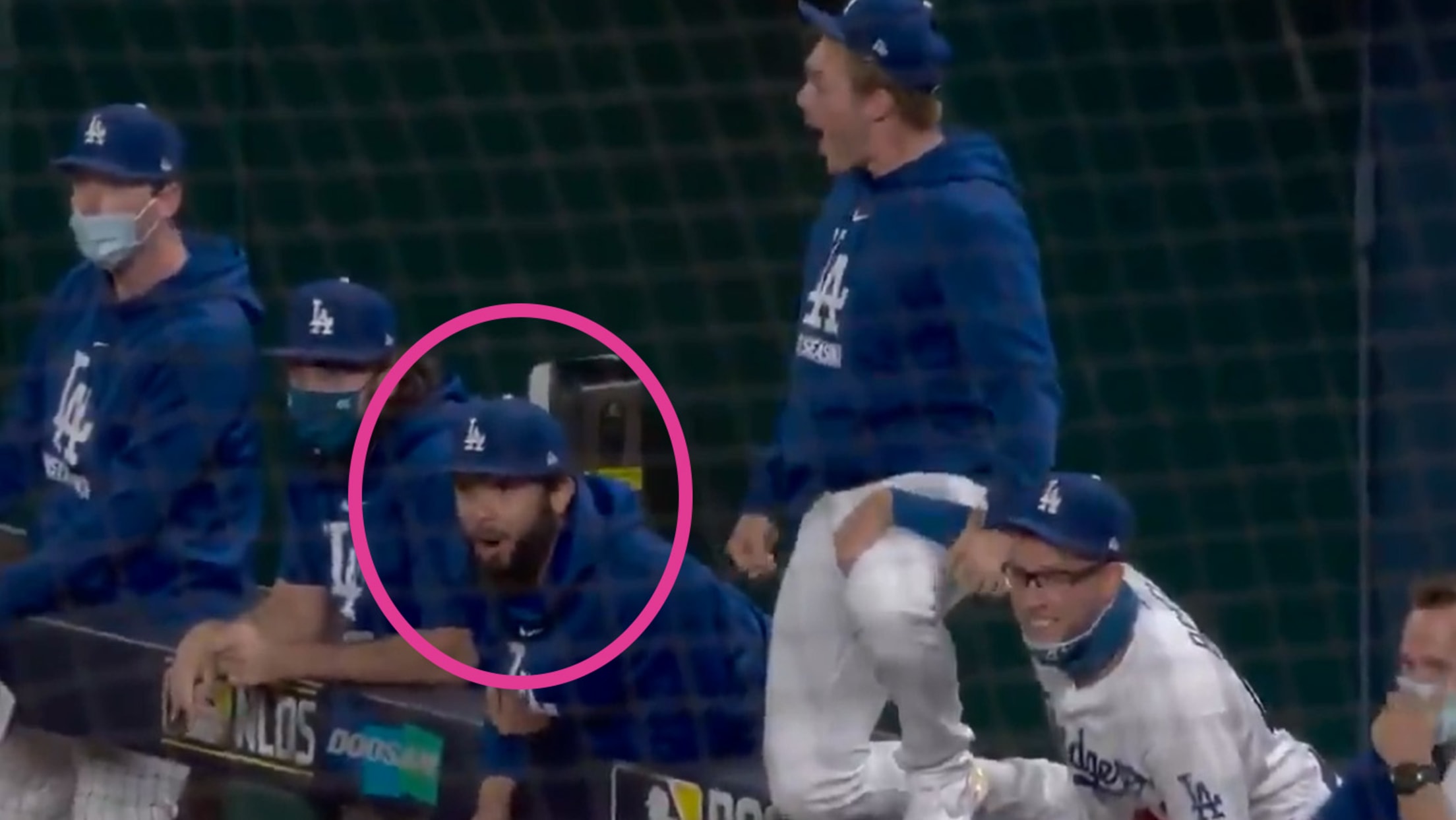 It's what we were all doing at home, too.
8. The sugar rush
Joc Pederson (bottom right) was pogo-ing harder than even the 14-year-old kids at a Warped Tour show.
And then, to wrap it all up we have:
9. The zen
I didn't speed this up or edit it at all. Just a top 15 baseball player in the world staring into space for 10 seconds. Amazing. pic.twitter.com/kdobps1sY7

— Céspedes Family BBQ (@CespedesBBQ) October 8, 2020
When you stare out onto the field and know you've just done something that will be talked about long after your playing days are done, what else can you do but look out on the field with a clear mind? Bellinger could probably see into the fourth dimension for a few minutes tonight.
Michael Clair writes for MLB.com. He spends a lot of time thinking about walk-up music and believes stirrup socks are an integral part of every formal outfit.