Rasmus gets warm reception from Astros fans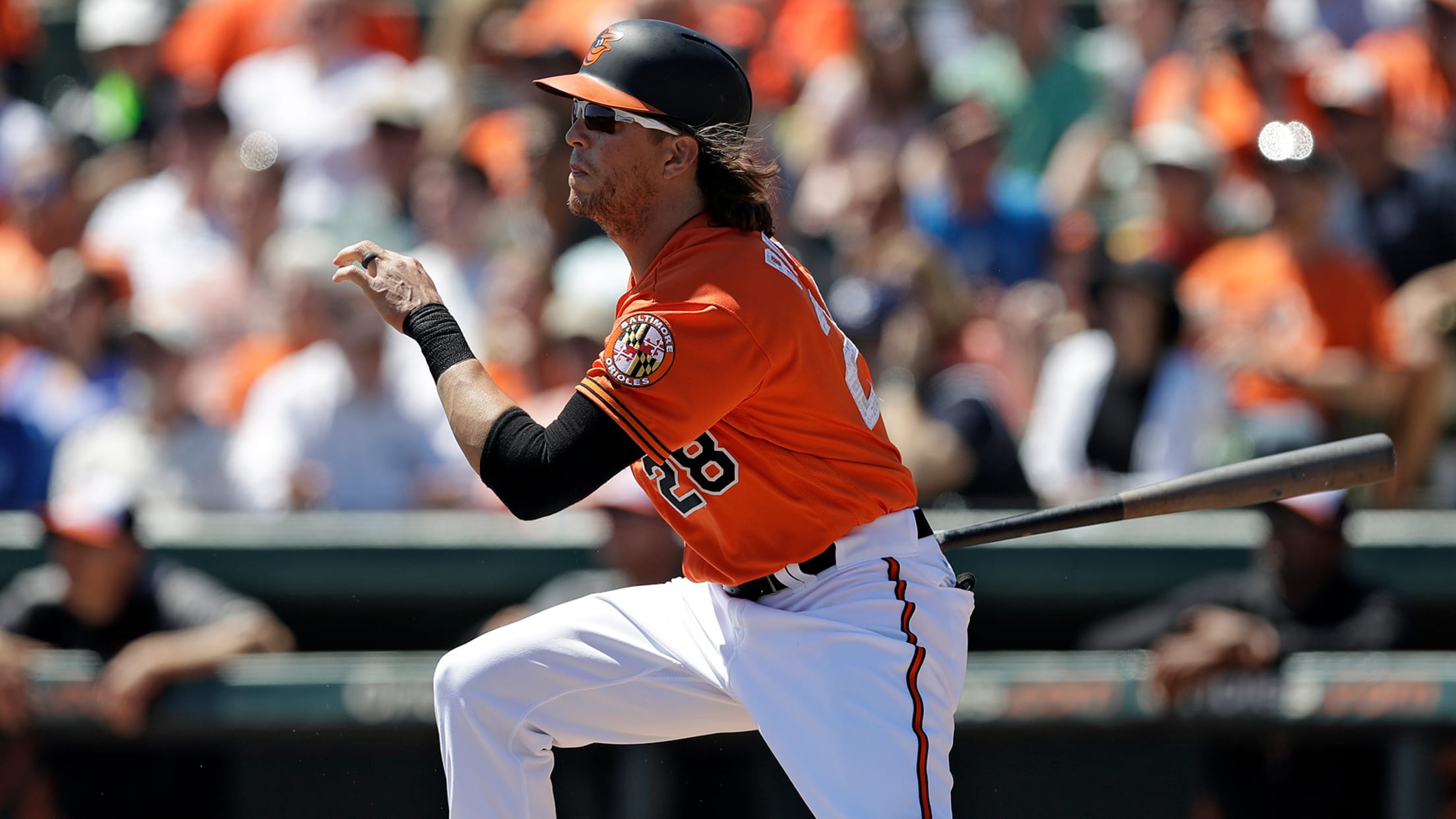 HOUSTON -- Colby Rasmus played a big part in the Astros' 2015 team that eliminated the Yankees in the American League Wild Card Game and took the eventual World Series-champion Royals to the brink in a 5-game AL Division Series. And the Houston fans remembered his contributions.On Monday, during player
HOUSTON -- Colby Rasmus played a big part in the Astros' 2015 team that eliminated the Yankees in the American League Wild Card Game and took the eventual World Series-champion Royals to the brink in a 5-game AL Division Series. And the Houston fans remembered his contributions.
On Monday, during player introductions at Minute Maid Park, Rasmus, who played in Houston in 2015 and '16, was greeted by Astros fans with a loud applause.
"I wanted to enjoy it and soak it up," said Rasmus, the first MLB player to have an extra-base hit in each of his first six postseason games. "It reminded me of the playoffs and the good run we had. I'm thankful for that.
"I wouldn't have felt any malice if they didn't do that, but I'm thankful that they did. The fans didn't have to do that. I appreciate it very much, and I really enjoyed my time here."
In 2015, the outfielder hit a career-high 25 home runs for the Astros. On Tuesday, Rasmus expressed his feelings on the warm reception he received.
"That was a good time yesterday," Rasmus said. "To be able to come here on Opening Day, seeing the place packed again, brought back some good memories. I enjoyed myself, I really appreciate the applause I got, and I'm thankful for that.
"I played hard, gave it everything I had, and it was a real treat to be here in Houston, and my family loved it. My wife [Megan] talks about the fact that she would have liked to have been here a little longer."
Rasmus, who was drafted by the Cardinals when current Astros general manager Jeff Luhnow oversaw scouting with the team and was instrumental in bringing the outfielder to Houston, visited with Luhnow prior to Monday's game.
"I'm on a different team now, but the Astros did it, and I'm super proud of him," Rasmus said. "He said he was going to do it, and he did it. He's always been a great guy to me. He drafted me and gave me the chance to play in Houston. Those are memories I'll never forget."
Richard Dean is a contributor to MLB.com based in Houston and covered the Orioles on Tuesday.