Manfred: MLB backs smokeless tobacco ban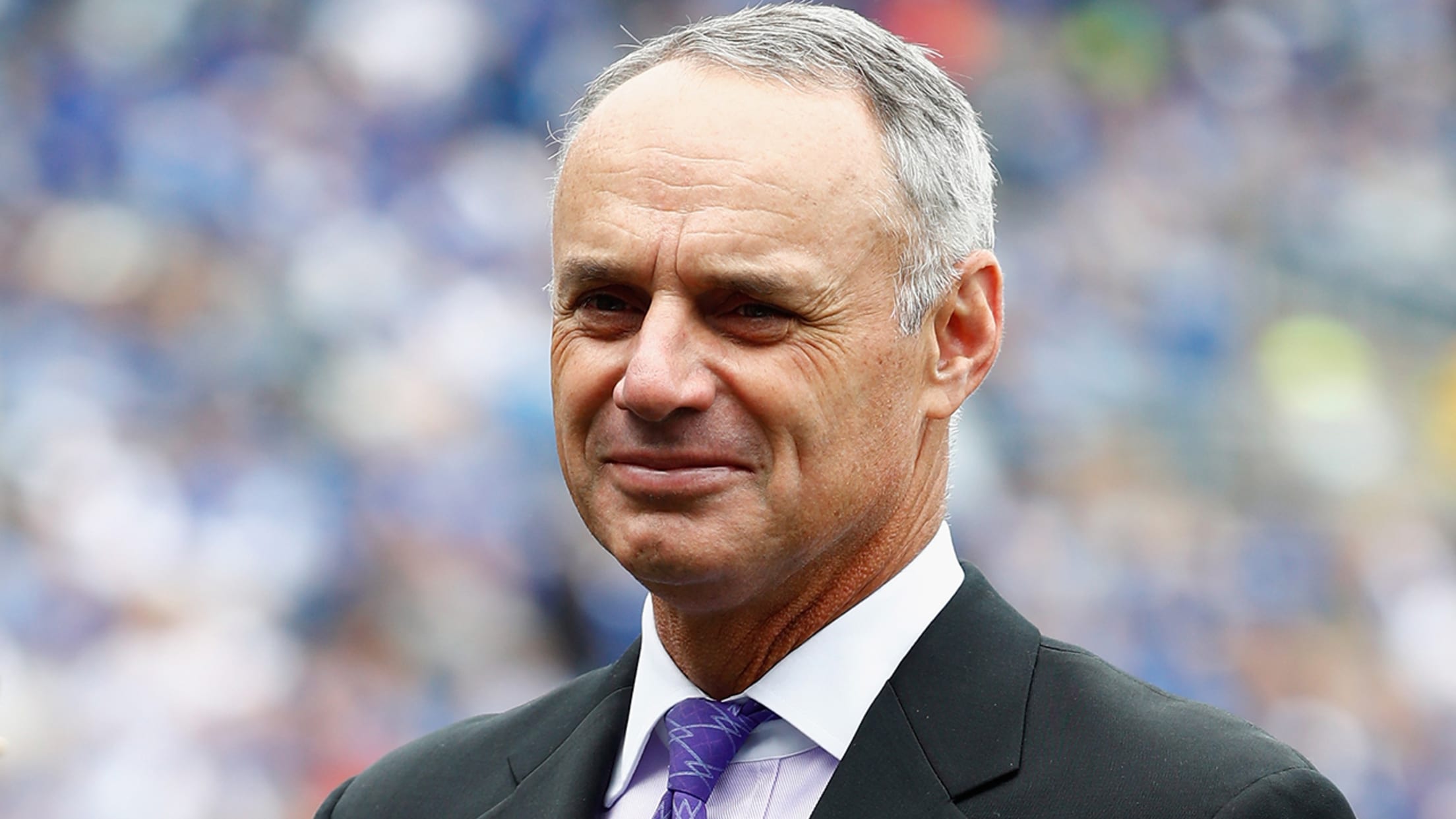 KANSAS CITY -- Major League Baseball fully supports New York City's impending smokeless tobacco ban at Yankee Stadium and Citi Field, Commissioner Rob Manfred said on Tuesday, and the league could even help enforce the ban in the future.Manfred's comments came on the eve of a New York City Hall
KANSAS CITY -- Major League Baseball fully supports New York City's impending smokeless tobacco ban at Yankee Stadium and Citi Field, Commissioner Rob Manfred said on Tuesday, and the league could even help enforce the ban in the future.
Manfred's comments came on the eve of a New York City Hall ceremony in which Mayor Bill de Blasio is expected to sign the new bill into law.
"We have long been on the side of getting smokeless tobacco off the field," Manfred said at Kauffman Stadium, where he was on hand for the Royals' World Series ring ceremony. "It's been banned in the Minor Leagues for a number of years. In multiple rounds of bargaining, we made proposals to the [MLB Players Association] about limiting the use of smokeless tobacco on the field. So, in general, we see the legislation that has been passed as a positive. It is a health risk for our players -- one we'd like to avoid."
• Mets, Yanks react to smokeless tobacco ban
New York and Chicago this season are joining San Francisco, Los Angeles and Boston in banning smokeless tobacco from professional sports venues for both players and fans. Though New York City has not yet announced how it will enforce its ban, other cities have used a system of fines.
Manfred said that MLB will help enforce the ban if New York City seeks its assistance.
"In the first instance, enforcement of those laws is something that is within the responsibility of local law enforcement," Manfred said. "On the other hand, we expect our players to follow the law, whatever it is, on any topic. If, in fact, it appears that we can play a useful role in terms of enforcing the bans, we'll do that."