Bucs tender Dickerson, Kela; Feliz avoids arb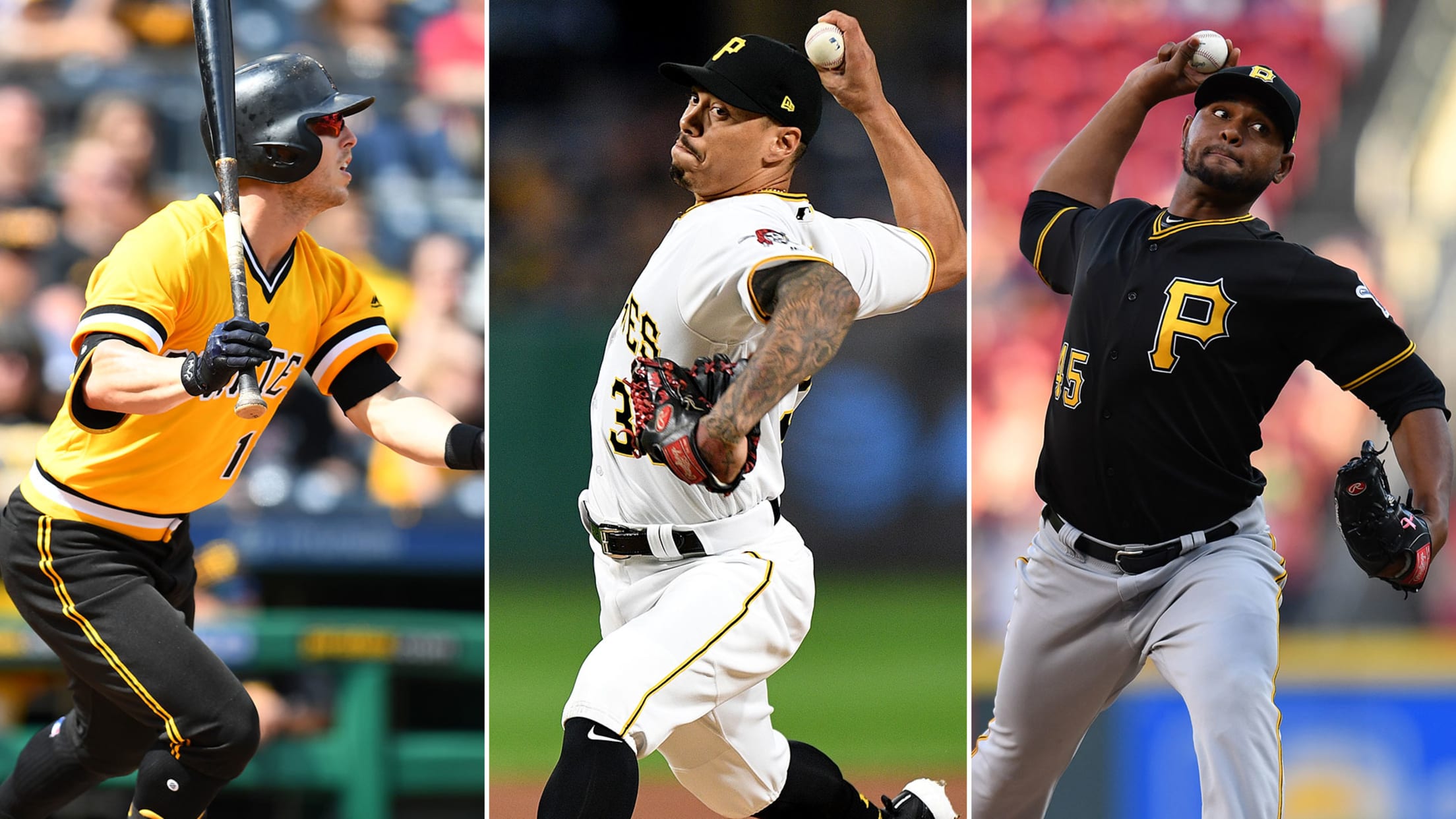 PITTSBURGH -- The Pirates tendered contracts to left fielder Corey Dickerson and setup man Keone Kela on Friday, as expected, and avoided arbitration with reliever Michael Feliz by agreeing to terms on a one-year deal for next season.Friday was the deadline for clubs to tender contracts to unsigned players on
PITTSBURGH -- The Pirates tendered contracts to left fielder Corey Dickerson and setup man Keone Kela on Friday, as expected, and avoided arbitration with reliever Michael Feliz by agreeing to terms on a one-year deal for next season.
Friday was the deadline for clubs to tender contracts to unsigned players on their 40-man roster, including those who are eligible for salary arbitration like Dickerson and Kela. Players who do not receive an offer are "non-tendered," making them free agents. According to an industry source, Feliz agreed to a split contract that will pay him $850,000 in the Majors and $375,000 in the Minors.
• Hot Stove Tracker
Ten days before the Winter Meetings, Pittsburgh's 40-man roster remains full.
The next step for Dickerson and Kela is resolving their 2019 salaries before the Jan. 11 deadline to exchange figures. If they can't agree to terms, they will go to an arbitration hearing in February.
There was no doubt the Pirates would tender contracts to Dickerson, their National League Gold Glove Award-winning left fielder, and Kela, the late-inning arm they acquired before the non-waiver Trade Deadline. It is also no surprise that they kept Feliz despite his disappointing Pittsburgh debut.
Dickerson, acquired from the Rays last spring, batted .300 with an .804 OPS while playing elite defense in left field. He totaled 3.8 Wins Above Replacement, according to Baseball-Reference, making him the Pirates' second-most valuable player and their best position player. The question now, as both sides work to set Dickerson's salary, is whether they will consider an extension to keep Dickerson in Pittsburgh beyond next season.
The Pirates sent prospects Taylor Hearn and Sherten Apostel to the Rangers to get Kela on July 31. Kela is under club control for two more seasons, and he will play a big part in Pittsburgh's bullpen next year. Kela is set to receive a raise after putting together a 3.29 ERA and 1.10 WHIP with 24 saves and 66 strikeouts last season. He will work in front of closer Felipe Vazquez, presumably as the primary setup man or alongside fellow late-inning relievers Kyle Crick and Richard Rodriguez.
Feliz, 25, pitched well to start last season, then fell out of his Opening Day setup role and briefly down to Triple-A Indianapolis before returning in September. Feliz won't go through the arbitration process in his first year of eligibility, and he will be eager to prove himself as the Pirates look for more stability from their middle-relief corps next season.
In an unrelated move, the Pirates outrighted right-hander Alex McRae to Triple-A on Friday after he cleared waivers. McRae, who was designated for assignment to make room for Pittsburgh's signing of Lonnie Chisenhall, will be invited to Spring Training as a non-roster player.