Cozens among top prospect performers Saturday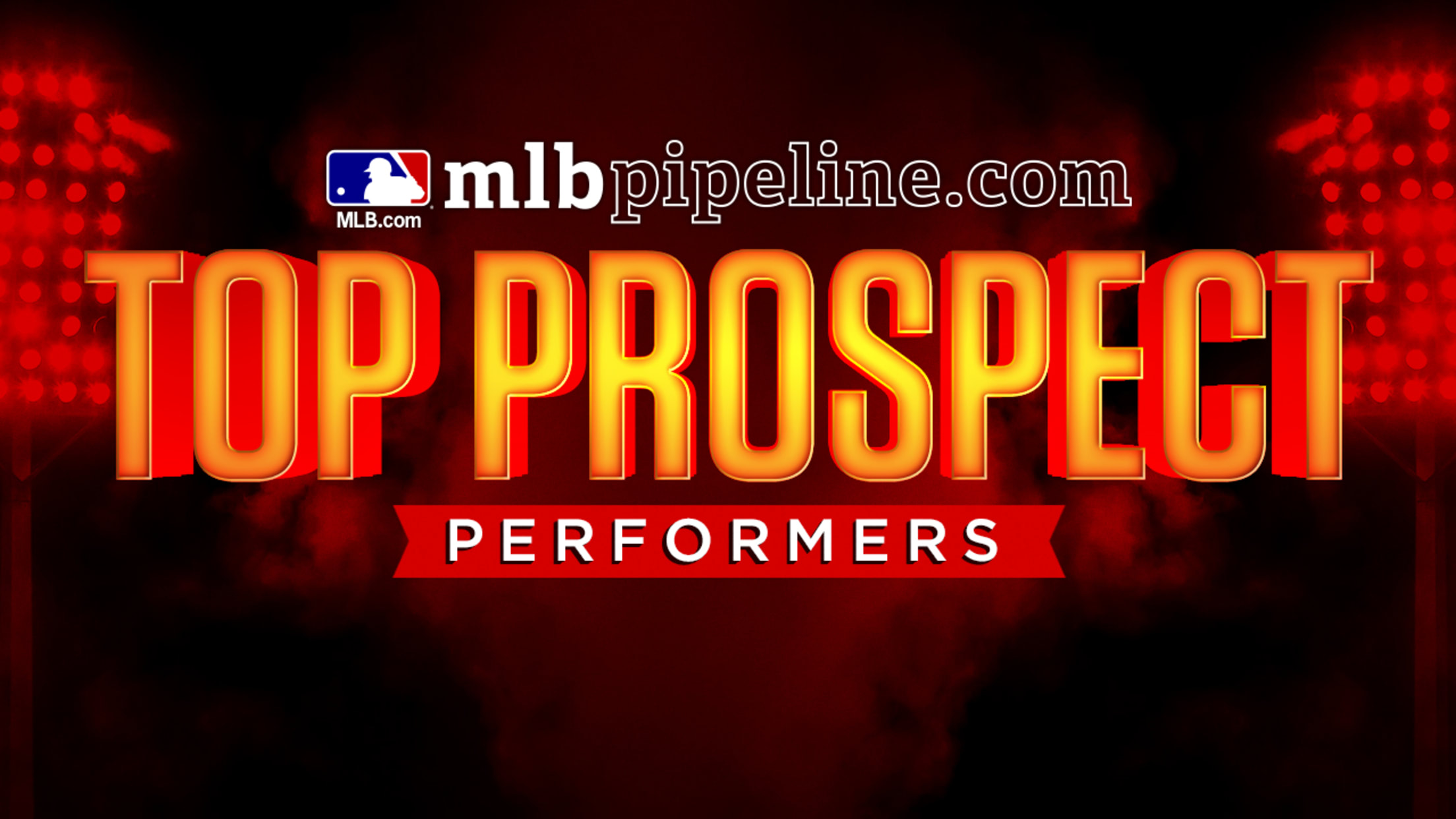 A day removed from hitting his career-best 17th home run of the season, Dylan Cozens continued to add to his total on Saturday by slugging two more homers to pace Double-A Reading in a 12-8 win over Altoona.Cozens, the Phillies' No. 22 prospect, connected on an opposite-field three-run homer in
A day removed from hitting his career-best 17th home run of the season, Dylan Cozens continued to add to his total on Saturday by slugging two more homers to pace Double-A Reading in a 12-8 win over Altoona.
Cozens, the Phillies' No. 22 prospect, connected on an opposite-field three-run homer in the first inning and then added a two-run shot in the fifth. He also plated a run with a single in the contest en route to finishing 3-for-4 with six RBIs. The 21-year-old outfielder has now gone deep four times in his past five games, during which he's collected 10 hits in 22 at-bats.
All together, Cozens is hitting .294 and pacing the Eastern League in home runs (19), doubles (19), runs scored (51), slugging (.613) and OPS (.981). He also ranks second in hits (tied-70) and RBIs (53).
The rest of the best performances from top prospects Saturday
• No. 7 overall prospectJoey Gallo (Rangers' No. 1) blasted his 12th home run of the season in Triple-A Round Rock's win against Iowa. The 22-year-old slugger has gone deep four times since returning from the big leagues, and it's worth noting that he's played first base in seven of his past 12 contests.
• No. 16 overall prospect Austin Meadows (Pirates' No. 2) extended his hitting streak to 20 games -- the longest in the Eastern League this season -- with a first-inning home run in Double-A Altoona's loss against Reading. He has tallied 19 extra-base hits, including all five of his home runs during the streak, and he's now homered in three of his past four games for the Curve. The 21-year-old center fielder is raking at a .423 clip over his last 20 contents, during which he's raised his average from .192 to .311.
• Alex Bregman played the hero Saturday night, hitting a walk-off home run with two outs in the 10th inning to lead Double-A Corpus Christi past San Antonio, 5-4. It was the No. 18 overall prospect's (Astros' No. 1) 13th home run of the season and first since May 24. He's plated exactly two runs in three straight games for the Hooks to raise his season RBI total to 41 through 48 games.
• No. 27 overall prospect Aaron Judge hit his first home run in over a month to pace Triple-A Scranton/Wilkes-Barre's offensive in a win over Colorado Springs. The Yankees' No. 2 prospect hit a three-run homer in the fourth inning, his eighth of the year, and also scored three runs as part of a 2-for-4 performance. Judge has hit safely in eight of his last 10 games, during which he's hitting .306 average with 13 runs scored.
• No. 34 overall prospect Anderson Espinoza tossed five innings of three-hit ball for Class-A Greenville, who fell to Augusta, 4-2. The Red Sox's No. 4 prospect struck out four and generated five groundball outs, while finding the zone with 47 of his 77 pitches. The 18-year-old phenom has kept the opposing team off the board in three of his past four starts, during which he's allowed a total of 14 hits in 20 innings.
• No. 75 overall prospect Jack Flaherty struck out a season-high 10 hitters in Class-A Advanced Palm Beach's win against Daytona. The Cardinals' No. 75 prospect allowed one run (unearned) on five hits over seven innings, with 73 of his 105 pitches going for strikes. The 20-year-old righty has posted a 26/4 strikeout-to-walk ratio without giving an earned run over his past three starts.
• In his second start of the year, Luke Weaver fired five strong innings for Double-A Springfield in a win over Tulsa. The Cardinals' No. 3 prospect allowed one earned run on seven hits and two walks while striking out nine. Weaver, 22, has piled up 19 strikeouts in 12 1/3 innings between his two outings for Springfield.
• Dodgers' No. 15 prospect Willie Calhoun collected three extra-base hits in Tulsa's loss to Springfield, going 3-for-5 with a solo home and a pair of doubles. The home run was his 11th of the season and represented the only run allowed by the aforementioned Weaver in the game.
• Giants' No. 10 prospectAdalberto Mejia lowered his ERA to 1.94 behind seven scoreless innings for Double-A Richmond in a win over Portland. He scattered three hits, walked two and struck out four. Since the beginning of May, Mejia, 22, has registered a 1.11 ERA in 48 2/3 innings (seven starts).
• Class-A Lake County's Francisco Mejia extended his hitting streak to 13 games by going 2-for-4 in a loss to Great Lakes. The Indians' No. 8 prospect went deep for the fourth time in his past five games, giving him five homers in 49 games on the season. Meanwhile, the 20-year-old backstop is hitting a robust .471 during his streak, thanks to seven multi-hit performances.
• Phillies' No. 30 prospect Ben Livley picked up his Minor League-leading 10th win with seven innings of one-hit, one-run ball for Triple-A Lehigh Valley. The 24-year-old right-hander issued three walks and fanned five in what was his fourth since being promoted from Double-A Reading. Overall, Lively has gone 10-0 with a 1.94 ERA and a .169 opponents' batting average in 79 innings (13 starts) between the two levels.