Maddon expects pre-Deadline deal for Cubs
Skipper gives Schwarber off-day vs. lefty Friday in Milwaukee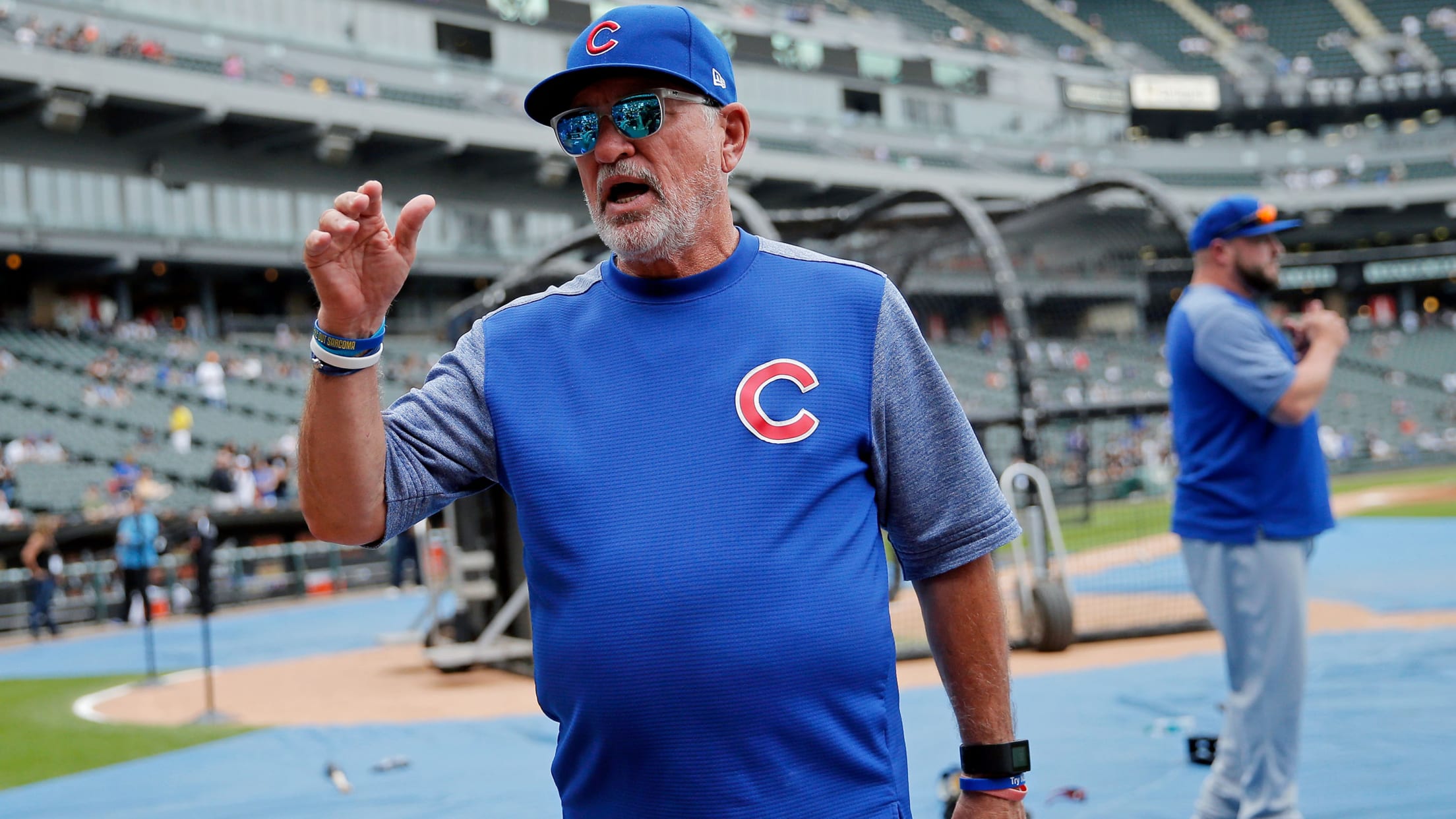 Cubs manager Joe Maddon isn't sure what the club will add at the Deadline, but he expects a trade to be made. (Getty)
MILWAUKEE -- With the non-waiver Trade Deadline on Monday, manager Joe Maddon expects the Cubs to make a move, but he isn't exactly sure what it would be."If I had a bet, I would bet we would do something," Maddon said Friday. "I don't know if it will be an
MILWAUKEE -- With the non-waiver Trade Deadline on Monday, manager Joe Maddon expects the Cubs to make a move, but he isn't exactly sure what it would be.
"If I had a bet, I would bet we would do something," Maddon said Friday. "I don't know if it will be an arm or not. I don't know that. It's a possible catcher, it's a possible anything with our [front office]. I would imagine that something will happen."
The Cubs most likely are in the market for an experienced catcher with the departure in late June of Miguel Montero. Among the names mentioned is Miami's A.J. Ellis, 36, who entered Friday batting .232 in 27 games. He spent most of his playing career with the Dodgers (2008-16) before he was dealt to the Phillies. Ellis worked almost exclusively with Clayton Kershaw during his time in L.A.
What about getting some bullpen help? C.J. Edwards and Pedro Strop lead Cubs relievers in appearances (45), while Brian Duensing has pitched the most innings (43).
"My biggest concern would be that the guy you'd really like to match up in the seventh or eighth [innings], you get on a roll, and then you start using these guys too much in a good way," Maddon said. "Depth is what you're looking for, that high leverage, late inning guy who you're really comfortable with so you can spread the work out more evenly."
The Cubs did get a head start on their National League Central Division rivals by acquiring left-hander Jose Quintana from the White Sox on July 13.
Worth noting
• In 33 appearances in the first half, Koji Uehara gave up one home run over 29 2/3 innings and compiled a 2.73 ERA. In five second-half appearances, he's served up three homers in 4 1/3 innings and has a 8.31 ERA. What gives?
"Velocity-wise, he's actually throwing harder," Maddon said. "I have not seen anything [different]."
On Thursday, The White Sox's Jose Abreu homered off Uehara but Maddon said that was a "bad matchup."
"During the regular season in a one-run game, I probably would've avoided that," Maddon said. "With all these guys, I try to put them on best with people they match up with. He's fine. No loss of faith. There's certain guys I don't want to put him on, and sometimes you have to."
• Kyle Schwarber, who hit two home runs and a triple on Thursday against the White Sox, was not in the lineup on Friday, but that was planned in advance, primarily because the Brewers were starting left-hander Brent Suter. Schwarber also has some stiffness in his back, although Maddon pointed out that "it didn't bother him yesterday."
• Maddon's Respect 90 Foundation will host a Burnout Classic and Casino Night fundraiser on Sept. 2 at Fields Chrysler, Jeep, Dodge, RAM in Glenview, Ill. Featured at the event will be 15 to 20 pristine classic '60s and '70s Mopar muscle cars on display. Go to www.Respect90.org for more information.
By the way, Maddon's dream car? A 1958 Impala Bel Air.