La Stella happy to be back with Cubs
28-year-old has no regrets about last year's decision to head home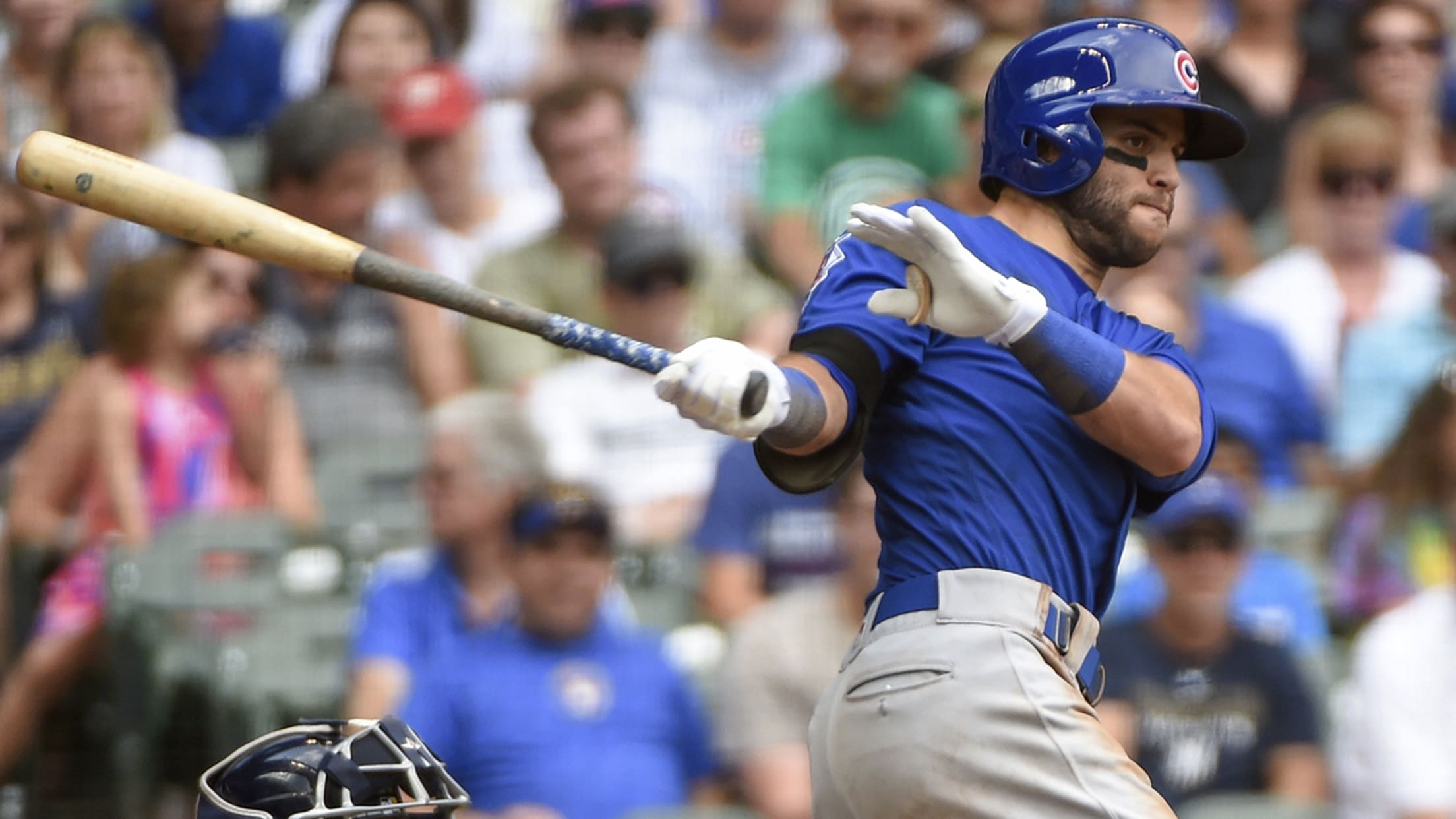 Tommy La Stella made an unusual decision after the Cubs sent him down last season, but he's learned from the experience. (Benny Sieu/AP) (Benny Sieu/AP)
MESA, Ariz. -- He had to change his phone number and deal with friends and family who were confused, but Thomas La Stella said he has no regrets about his decision last year to go home rather than report to the Minor Leagues when the Cubs sent him down."It was
MESA, Ariz. -- He had to change his phone number and deal with friends and family who were confused, but Thomas La Stella said he has no regrets about his decision last year to go home rather than report to the Minor Leagues when the Cubs sent him down.
"It was definitely an unusual situation," La Stella said Monday.
In late July, La Stella was optioned to Triple-A Iowa to open a roster spot, but instead went home to New Jersey. He eventually did rejoin the big league team on Aug. 31. Cubs president of baseball operations Theo Epstein admitted his initial reaction was to punish the infielder, but La Stella is back in Cubs camp this spring. Last year, they agreed to disagree.
"When it happened, the big thing for me is trying to be as mindful and aware of myself as often as possible," La Stella said. "While it ended up obviously being a very humbling experience for me, [Game 7 of the World Series] and the parade and to see the magnitude of what happened and how many people were affected by it, talk about everything snapping back into perspective."
La Stella made sure to tell manager Joe Maddon that he learned a lot from what happened.
"I thanked them for allowing me to make that decision and allowing me to work through that," he said. "I know at a lot of other places, that wouldn't be the case. It turned out to be the greatest thing. The way it worked out in the end was such a surreal experience, it was such a blessing to be a part of [the World Series]."
And no regrets?
"'Regrets' is a tough word," La Stella said. "It would've been easy for me to go along with the routine -- they say this, you do that. I wasn't in that place. I don't know what the word is. I'm glad I was paying attention to myself in the moment as opposed to just going through the routine like I normally would when I wasn't in that place.
"To go [to the Minors] and fake it and not really be into it wasn't something I felt prepared to do," he said. "I didn't think that was in the best service of anybody. I thanked them for allowing me to work through it. More than that, they want me here."
If La Stella's departure had been a problem, he wouldn't be in camp now vying for a spot on the bench. He knows that.
"I'm looking forward to this year -- it's a special place," he said of the Cubs. "I didn't want to play anywhere else. This is where I want to be."
He had to deal with some strange reactions from friends and family.
"It's not that they have any ill will but they really don't know what's going on," he said. "That was a little bit difficult last year, to separate myself from people who were throwing in input who didn't really have any place doing so."
Cubs players did reach out to La Stella during his hiatus.
"The support from the guys was unbelievable," he said. "It's such a special group, which is why I wanted to be a part of it in the first place and I'm glad I'm back and looking forward to doing it again with these guys."
La Stella also realizes it's still somewhat confusing. What's important now is that he's at peace with it, and so are his teammates.
"I don't expect it to make sense with anybody," he said.