Cubs know importance of winning NL Central
Chicago trying to hold off Brewers despite league-best record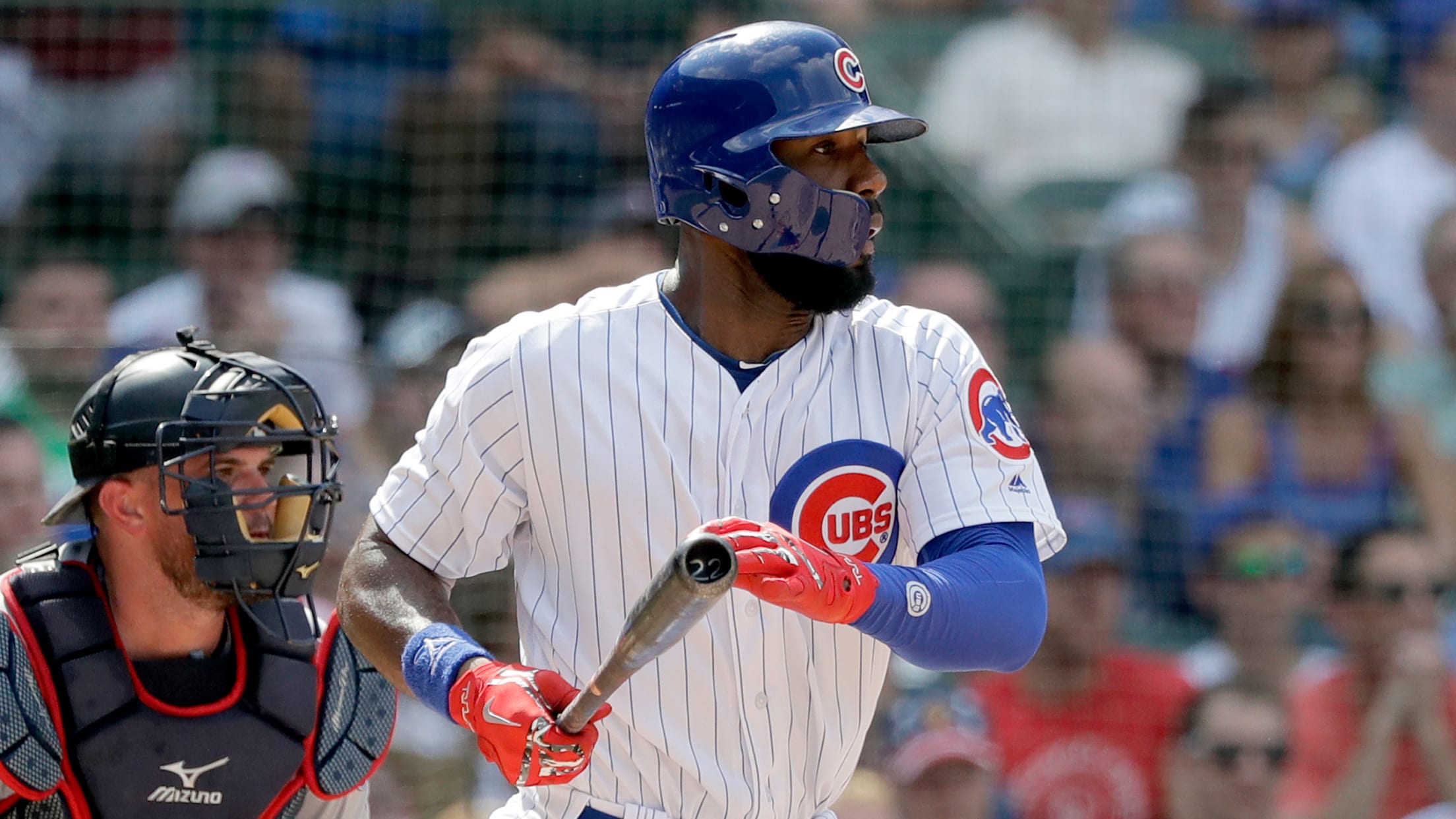 CHICAGO -- With less than a week left in the regular season, perhaps the biggest concern for the Cubs is making sure they win the division, despite having the best record in the National League.Injuries in the bullpen and offensive inconsistencies have been scrutinized on a daily basis, and given
CHICAGO -- With less than a week left in the regular season, perhaps the biggest concern for the Cubs is making sure they win the division, despite having the best record in the National League.
Injuries in the bullpen and offensive inconsistencies have been scrutinized on a daily basis, and given their stretch of success over the past four seasons, expectations for the club are greater than just being in contention.
"I just want to point out we have the best record in the National League and we haven't clinched yet. That shows you how good our division is. That shows you how good this league is," outfielder Jason Heyward said. "I feel like it's time to pay respect to how good these other teams have been playing baseball. I think it's impressive that we're here at this point in the season."
The Cubs' lead over the Brewers in the NL Central race dipped to a half-gam after Tuesday's 6-0 loss, but a win over the Pirates or a Cardinals loss on Wednesday would secure a postseason berth for Chicago.
It's not ideal to have an entire season come down to that 163rd game, which is why winning the division is so important. However, Heyward said, some Wild Card teams have had success in the postseason, like the 2015 Cubs. The Giants won the World Series in 2014 after playing in the Wild Card Game.
"That'd be super nice," Heyward said of having home-field advantage in October, "but there's so many teams that find a way to get it done without having that. There's Wild Card teams that have gone on to win championships."
Indeed, Heyward knows this from experience. He was on the Cardinals team that won 100 games and lost to the Wild Card-winning Cubs in the 2015 NL Division Series.
Things would really get interesting if the Cubs and Brewers tied for the NL Central title and had the best record in the league. They'd have to play one game to decide which team would get home-field advantage and which one would have to play in the Wild Card Game. In this case, one of the teams would have to play two elimination games even with the best record in the NL.
"I hope we avoid that," said Cubs manager Joe Maddon, whose team dropped a 5-1 decision to the Bucs on Monday. "I've been involved in some pretty crazy scenarios. I haven't really paid attention to this one, but if that's the way it plays out, then that's what you have to do."
That situation is only be possible with the one-game Wild Card system. When there was just one Wild Card per league and there was a tie atop a division, both teams had to play in the best-of-five division series anyway -- neither needed to go straight to an elimination game.
Still, Heyward looks at the current system in place now as the best it's going to get.
"How much schedule can we have?" he said. "If you shorten Spring Training, then what? If you make the season longer, then what? There's just not enough weather or time for all that stuff.
"Then you're like, what if these teams have to do a play-in game? I feel like the way it is right now is as fair as it's going to get. That's just the nature of the beast. You play in a good division -- the New York Yankees and Boston. Sorry, you should've won 112 games."
Winning 112 games perhaps is an exaggeration, but the concept is the same -- win more games than the other teams in your division, and the problem is moot.
"Just win tonight's game baby," Maddon said. "I'll be very happy about that, and we're moving on from there."
Strop 'trending in right direction'
So far, there have been no setbacks in Pedro Strop's efforts to return from a left hamstring strain.
Maddon had not spoken with Strop prior to Tuesday's game, but the skipper did say he hadn't heard "anything negative, which normally means good."
Strop has been out since he injured the hamstring trying to beat out a double-play ball in the 10th inning of the Cubs' 4-3 win over the Nationals on Sept. 13. Because it is a lower body injury, Strop has been able to continue throwing, though he has yet to throw off the mound.
"I'll talk to him and [athletic trainer PJ Mainville] and try to find out what the next step is, but he's trending in the right direction," Maddon said. "He keeps telling me how great he feels, Pedro does."
Matthew Martell is a reporter for MLB.com based in Chicago.