Injuries shuffle Cubs' possible playoff roster plan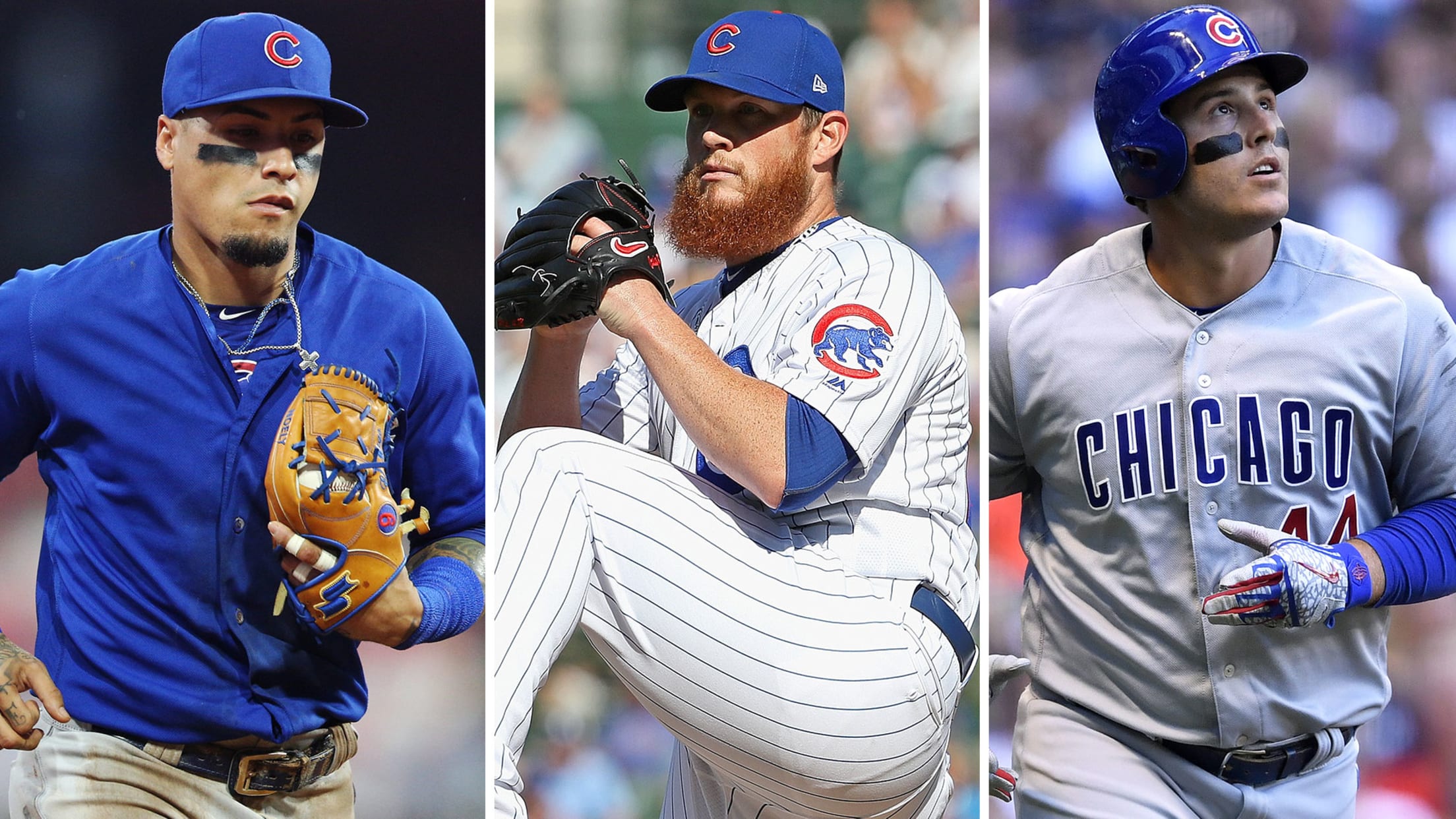 CHICAGO -- Trying to predict a potential playoff roster for any team can be a tricky process. That was true of the Cubs, and it is even moreso now in the light of a wave of recent injuries. Chicago will be without star shortstop Javier Baez for at least the
CHICAGO -- Trying to predict a potential playoff roster for any team can be a tricky process. That was true of the Cubs, and it is even moreso now in the light of a wave of recent injuries.
Chicago will be without star shortstop Javier Baez for at least the rest of the regular season. Closer Craig Kimbrel is working his way back from a right elbow issue. And on Sunday, the Cubs absorbed another blow when first baseman Anthony Rizzo sustained a right ankle injury.
The lofty expectations for the Cubs have not changed.
• Here's how the playoff rosters might look
"No, not at all," Cubs president of baseball operations Theo Epstein said. "We're really good. If we play up to our capabilities, we can beat anybody. And it all starts over once you get into the postseason. We're looking forward to doing what we need to get in there and we'll see what happens. But, we're in a dogfight of a pennant race, so 'one day at a time' is never more applicable than in times like this."
This month, MLB.com has been doing weekly predictions in September about how postseason rosters for contending teams might look in a Division Series scenario. Here is the third look at how the Cubs might approach a playoff roster, given the circumstances at the moment:
Catchers (3): Victor Caratini, Willson Contreras, Jonathan Lucroy
Why three catchers? When Rizzo sprained his right ankle Sunday, backup catcher Victor Caratini moved up to the top option for first base. That makes the in-season acquisition of Lucroy an important one. Contreras is entrenched as the No. 1 catcher, but Lucroy's presence makes it possible to utilize Caratini at first base while Rizzo is sidelined.
Infielders (6): David Bote, Kris Bryant, Ian Happ, Nico Hoerner, Tony Kemp, Ben Zobrist
A few changes on this front. The most significant alteration is the absence of Rizzo. There is a slim chance that Rizzo (sprained right ankle) could return in time for a playoff series, but there are too many unknowns at the moment. For now, the safer assumption is that the ankle issue will keep him sidelined. Along the same lines, with shortstop Addison Russell still on MLB's concussion protocol after being hit in the head by a pitch on Sept. 8, it is just too hard to know if he'll be cleared and ready before the end of the season.
Under the circumstances, Happ joins the infielders as an option for first base. More surprising is the addition of rookie shortstop Hoerner, who got the unexpected call to the bigs from Double-A after Russell's setback. The Cubs' top prospect per MLB Pipeline has been impressive both offensively and defensively and could remain on as the starting shortstop, even if Russell returns before the end of the season.
And, of course, there is still no firm update on Baez's timetable. He will remain off this list for now, too.
Outfield (4): Albert Almora Jr., Nicholas Castellanos, Jason Heyward, Kyle Schwarber
This is the same grouping as last week's projection, with the one exception being that Happ is bumped into the infield grouping. With Rizzo's status in question, Happ could be viewed more as a first baseman first, and an outfielder second at the moment. With Almora, Happ and Kemp on the projected roster, there would be flexibility for late-game defense or pinch-hit scenarios.
Rotation (5): Yu Darvish, Cole Hamels, Kyle Hendricks, Jon Lester, Jose Quintana
Once again, we'll just keep all five veteran starters as a part of the projected postseason roster. Darvish and Hendricks have pitched like the top two options for the rotation. The three lefties have had mixed results over the past month, but the Cubs will probably want to prioritize lefty arms if they wind up facing the Dodgers. The Braves have relatively even splits as a team, so there could be a number of ways for the Cubs to approach that series. If one starter is dropped, Quintana might be the man on the bubble.
Bullpen (7): Tyler Chatwood, Steve Cishek, Derek Holland, Craig Kimbrel, Brandon Kintzler, Kyle Ryan, Rowan Wick
No changes to this section this week, but the bullpen situation is hardly set in stone. Kimbrel is still on the injured list with a right elbow issue, but he has been trending in the right direction and the Cubs are optimistic that he might be ready for activation by the weekend. Holland is the more veteran option as a left-on-left weapon, but rookie Brad Wieck has been impressive in September. There's a chance Wieck finds his way into a potential playoff bullpen spot. Pedro Strop is off for now, but he has looked much better in September as well. Depending on how the Cubs handle the rotation arms, the bullpen number could grow.