Routine essential to Cubs prospect Candelario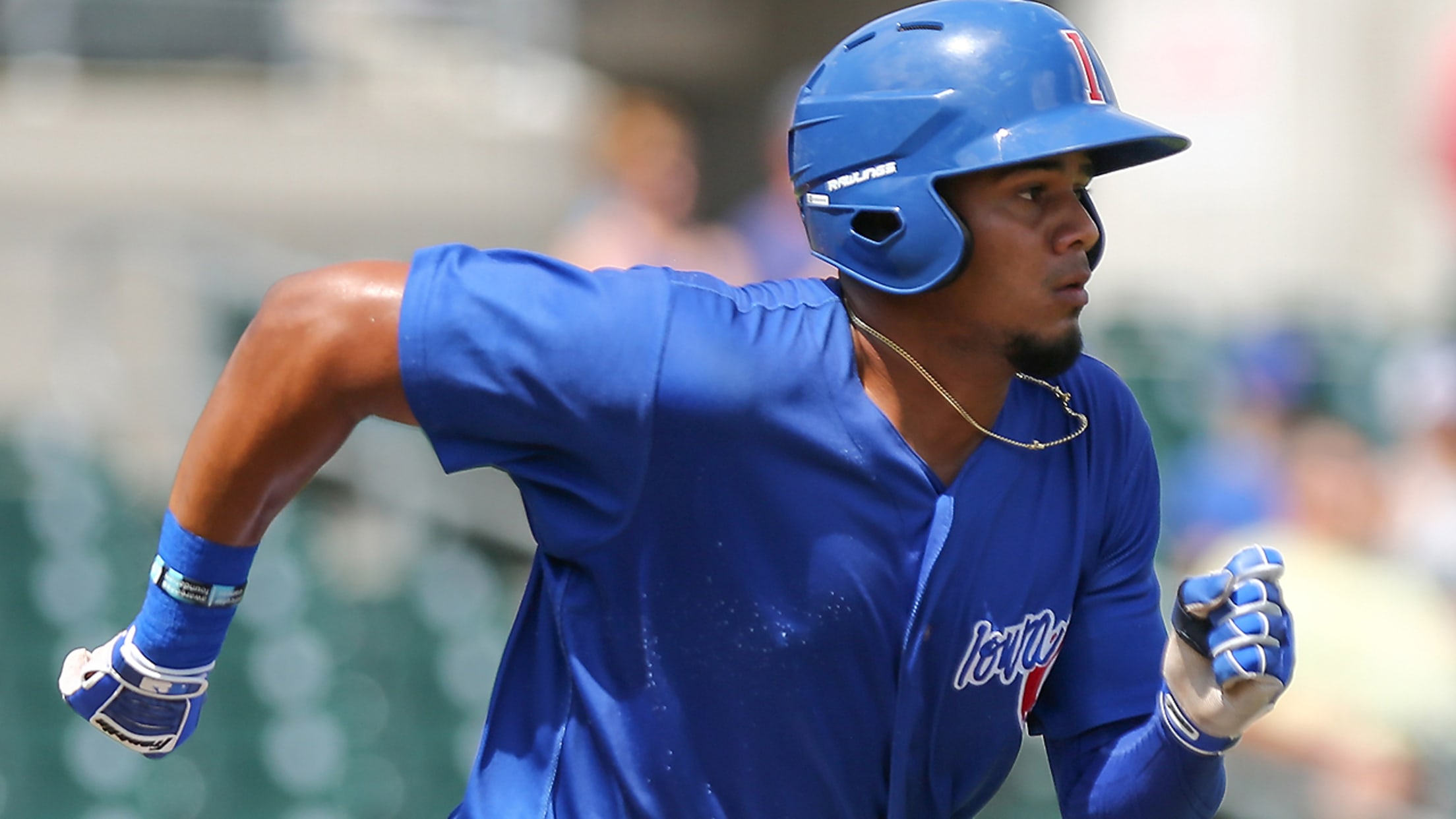 Jeimer Candelario was briefly promoted to the big leagues in 2016, and he's eager to see what '17 will bring. (Iowa Cubs) (Dylan Heuer)
CHICAGO -- Jeimer Candelario's promotion to the big leagues last July only lasted a few days, but it was enough to give the Cubs prospect a taste of what it's like, and show him what he needs to do.Candelario, 23, said he learned the importance of developing a routine and
CHICAGO -- Jeimer Candelario's promotion to the big leagues last July only lasted a few days, but it was enough to give the Cubs prospect a taste of what it's like, and show him what he needs to do.
Candelario, 23, said he learned the importance of developing a routine and that helped him last season at Triple-A Iowa, where he batted .333 in 76 games with nine homers, 22 doubles and 54 RBIs. The young infielder took part in Major League Baseball's Rookie Development Program, and said he's proud of the work he's done so far.
"It's not just getting to the big leagues but also focusing on what we want to do -- to have a good routine and focus, like [the Cubs] did to win the World Series," Candelario said. "That was very, very special for us, really."
Candelario was promoted prior to the All-Star break when outfielder Chris Coghlan was injured, and he went 1-for-11 in five games, making two starts at third base, before he was optioned back to Iowa.
"What he did here now, got a couple at-bats, played some defense, made a couple plays, he was in the big league clubhouse -- all that stuff counts," Cubs manager Joe Maddon said when Candelario was sent down. "How far away is he? He's not far off.
"I think the most important thing was that he saw this and felt this, and I don't think he'll be as impressed with it the next time," Maddon said. "I think he's really talented. I love his swing. We just thought it was wise to get him back out and let him go play."
Candelario said he's not thinking about hitting home runs but focusing more on batting for average. He is very comfortable at third base.
"When you have a good routine, you feel good about yourself," Candelario said. "My approach is that the play is always going to be a ground ball to me and that I'm going to handle it 100 percent. That helps me prepare mentally to make the play as I should."
Ranked fourth on MLB.com's Top 30 Prospects list for the Cubs, the switch-hitter was eager to get the 2017 season underway.
"I control what I can control and everyone else controls what they control," Candelario said. "My job is really to just do the job wherever I am, if I'm in Triple-A, the big leagues."