Spring Training tickets go on sale Saturday
Presale begins at noon CT on Friday; home schedule opens Feb. 25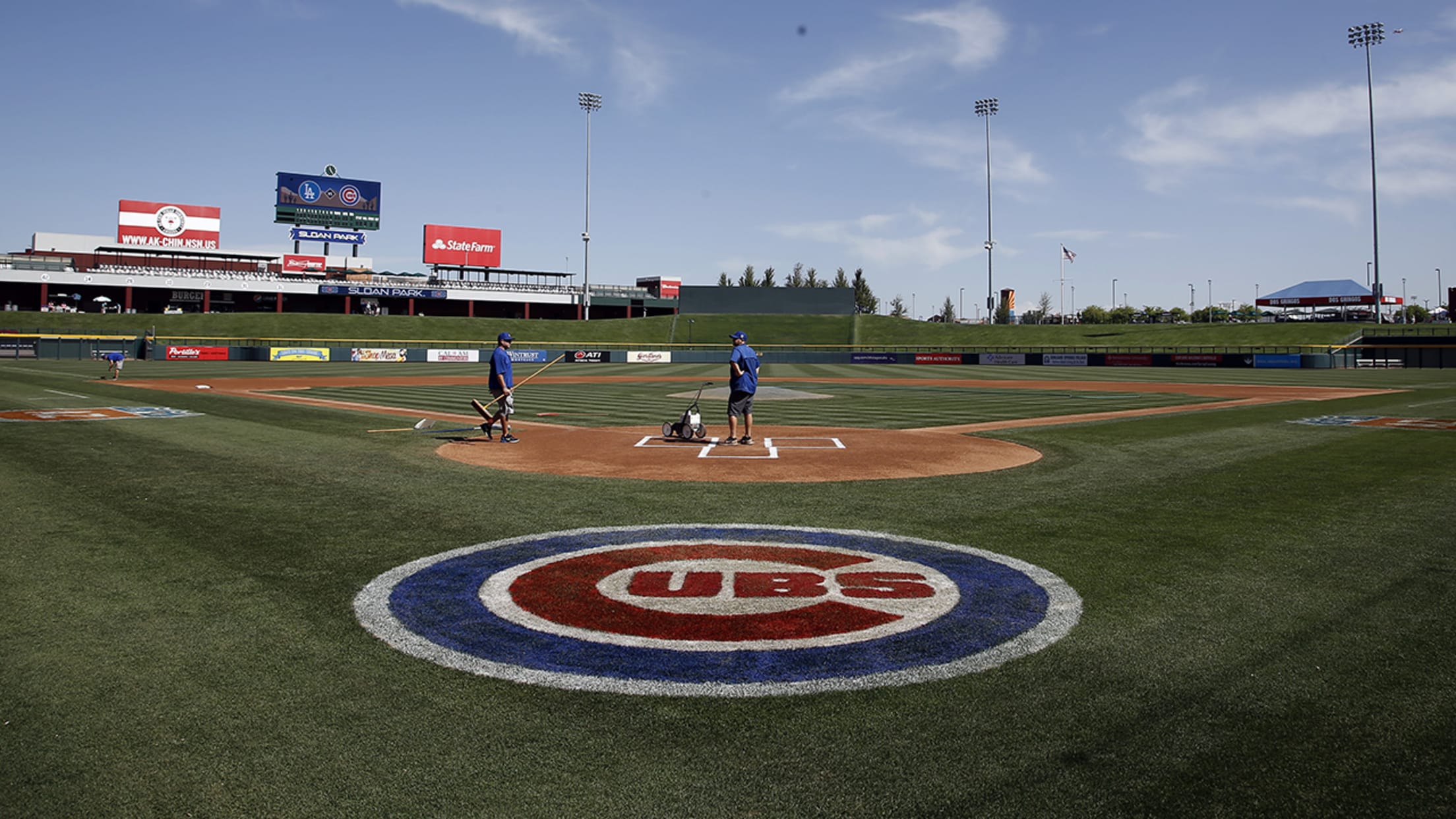 The Cubs will open their Spring Training home schedule on Feb. 25 against the A's at Sloan Park. (AP) (Morry Gash/AP)
CHICAGO -- Ready to think spring? The general sale to purchase Cubs Spring Training game tickets will begin at 11 a.m. CT on Saturday. However, fans can get a head start and purchase single-game tickets one day earlier through the online MasterCard Presale, beginning at noon CT on Friday.Fans using
CHICAGO -- Ready to think spring? The general sale to purchase Cubs Spring Training game tickets will begin at 11 a.m. CT on Saturday. However, fans can get a head start and purchase single-game tickets one day earlier through the online MasterCard Presale, beginning at noon CT on Friday.
Fans using a MasterCard can purchase single-game Spring Training tickets for Cubs home games at Sloan Park in Mesa, Ariz., on Friday in advance of the general sale at a 15 percent premium in excess of face value. Fans using other forms of payment may purchase tickets at a 20 percent premium. The presale will last from noon to 11:59 p.m. CT on Friday.
The defending World Series champion Cubs open their 2017 Spring Training home schedule on Feb. 25, when they play host to the Athletics in a split-squad game, starting at 1:05 p.m. MT.
When purchasing tickets, keep in mind there is a limit of six tickets per game and a maximum of four games per order. Here are the options to purchase single-game Spring Training tickets:
Purchasing tickets in person: Tickets may be purchased at Sloan Park, 2330 W. Rio Salado Parkway, Mesa, Ariz., starting at 10 a.m. MT on Saturday. Standard hours are 10 a.m. to 5 p.m. MT, Monday through Saturday, as well as during Sunday home games.
Purchasing tickets by phone and online: Tickets may be purchased through the general sale over the phone by dialing 1-800-THE-CUBS (1-800-843-2827) or online by visiting cubs.com beginning at 11 a.m. CT on Saturday.
Fans with questions regarding Spring Training games should contact [email protected]. For updated information and to take a virtual tour of Sloan Park, visit sloanpark.com.