Cubs leaning toward 11 pitchers in postseason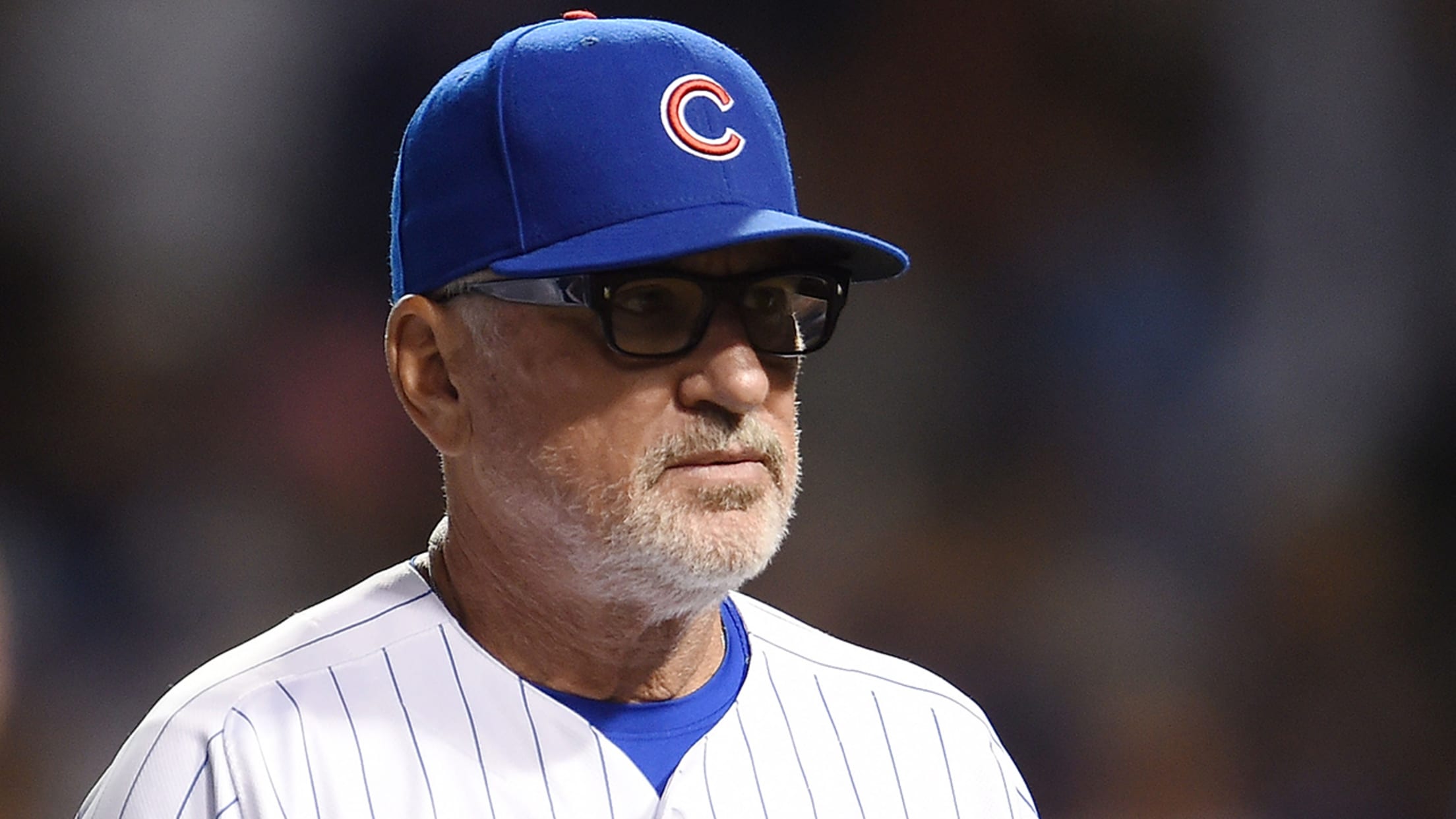 Joe Maddon and the Cubs will likely use 11 pitchers in the postseason, just like they did in the 2015 postseason. (Getty)
PITTSBURGH -- Among the discussions the Cubs have had regarding the postseason roster is whether to carry 11 or 12 pitchers. Manager Joe Maddon said they are leaning toward having 11 pitchers and 14 position players, which was the breakdown last year in the postseason.Maddon said they want to include
PITTSBURGH -- Among the discussions the Cubs have had regarding the postseason roster is whether to carry 11 or 12 pitchers. Manager Joe Maddon said they are leaning toward having 11 pitchers and 14 position players, which was the breakdown last year in the postseason.
Maddon said they want to include a long man just in case a starter is knocked out early. That pitcher could be the starter who is odd man out in the postseason rotation, since the team is likely to use four. The Cubs, who clinched the National League Central, will open the NL Division Series on Oct. 7 at Wrigley Field against the winner of the Wild Card game.
With the No. 1 seed locked up and one week of regular-season games remaining, Maddon has the luxury of considering all the options. The Cubs also will give the regulars a breather in the final week, and some may play three innings, then get pulled as they did in Cactus League play in March.
"I'm treating it like Spring Training," Maddon said. "I like it from the sense that we're clinched, we're in the playoffs and we've done everything we've set out to do at this point."
On Monday, Maddon worked on the lineups for the four-game series against the Pirates.
• The last Cubs' Gold Glove winner was second baseman Darwin Barney, who earned the top defensive honor in 2012. This year, Maddon feels the Cubs have three legitimate candidates in first baseman Anthony Rizzo, shortstop Addison Russell and right fielder Jason Heyward, and possibly a fourth.
"I don't know how you cannot include Javy [Baez]," Maddon said of the versatile infielder, who started at second base on Monday. "He's as Gold as anybody out there."
Kris Bryant could win an award if he played outfield full time, Maddon said, and that's not to say he's a bad third baseman. There are just too many strong third basemen in the NL.