Reds activate Casali, boast catching surplus
Veteran last played July 15, to slot behind Barnhart in rotation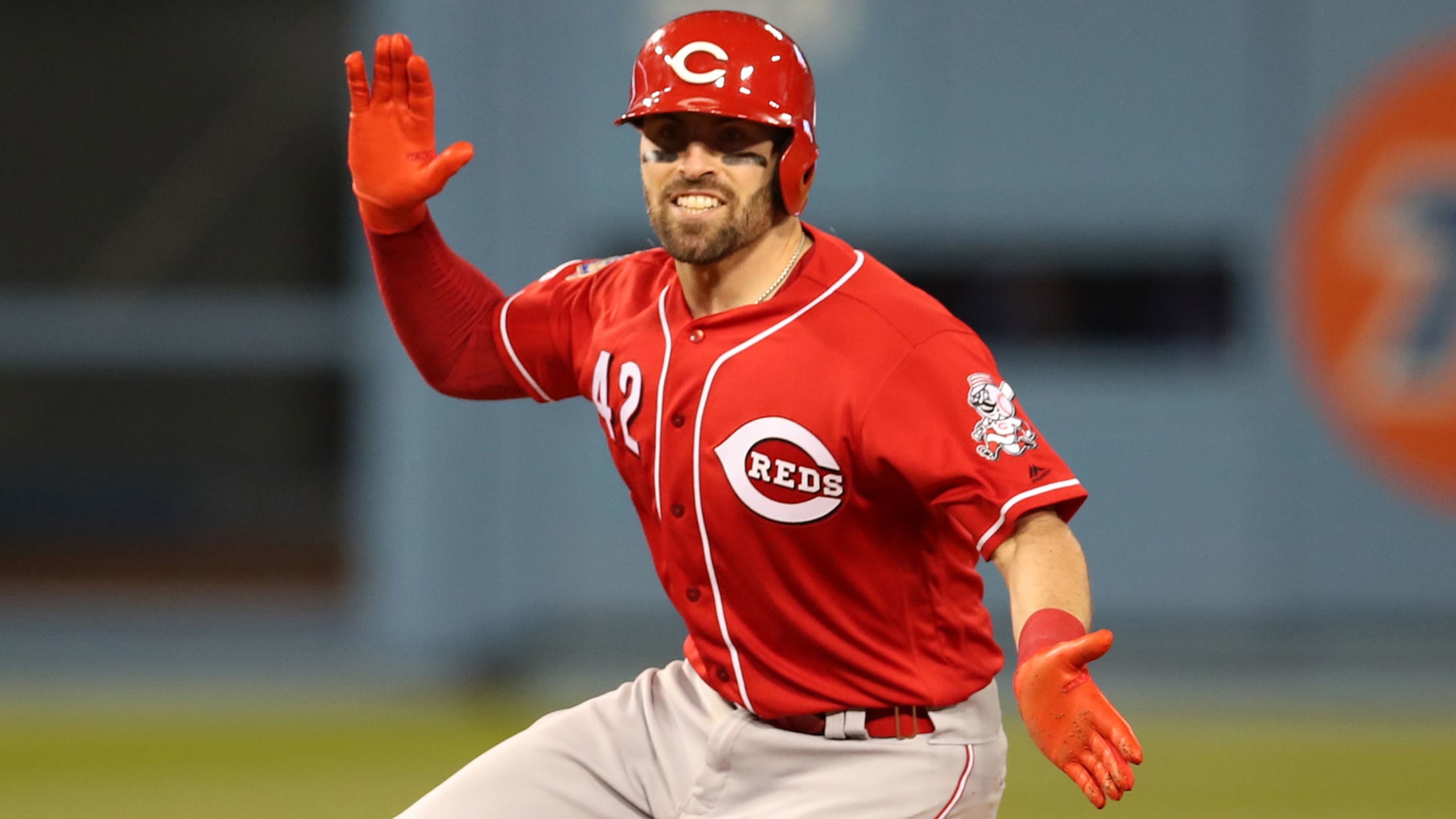 PITTSBURGH -- A little over a month ago, the Reds had lost their top three catching options to injuries. Now, they're fully loaded at a premium position. Curt Casali was activated from the 10-day injured list Saturday ahead of the Reds' game against the Pirates at PNC Park, giving the
PITTSBURGH -- A little over a month ago, the Reds had lost their top three catching options to injuries. Now, they're fully loaded at a premium position.
Curt Casali was activated from the 10-day injured list Saturday ahead of the Reds' game against the Pirates at PNC Park, giving the team "a great catching situation," per manager David Bell. Brian O'Grady was optioned to Triple-A Louisville in a corresponding move.
Casali has been on the IL since July 18, retroactive to July 16, which was a day after he sustained a right knee sprain in a game against the Cubs.
"Kind of a weird play, where I extended my leg out too far -- an unnatural motion -- and paid the price for it," Casali said. "But hopefully, it doesn't take me too long to get back into the swing of things here and help the team continue a good trend."
Casali said that he's feeling great, and he showed off his ability to load onto his right knee with a homer for Louisville on Thursday. But he is going to have to play through a bit of discomfort, as is the case for a number of Major Leaguers this time of the year.
"It's not going to be 100 percent for the rest of the year, but it's definitely playable," Casali said.
The injury came at an unfortunate time for Casali, who had begun to heat up in his first starts after the All-Star break and was due to see more playing time with Tucker Barnhart on the injured list. In his most recent three starts before the injury, Casali collected two homers on five hits and was starting to feel "fresh."
"Prior to the All-Star break, I was not swinging it very well," Casali said, "so I tried to take a more aggressive approach and tried to get the ball out in front. Good things happen when you do that, and fortunately, I hit a couple of homers and started to barrel the ball."
For a stretch of about a week after that injury, Cincinnati used Juan Graterol, who is currently on the injured list with concussion symptoms, and Ryan Lavarnway, who is currently with Louisville, as their everyday catchers. Bell was uncertain that the Reds would be able to keep Lavarnway in the organization when they designated him for assignment, but he now provides another option should more issues arise at backstop.
"They both did a really great job," Bell said of Graterol and Lavarnway. "That was a tough time, when you lose both catchers, all three guys, so they did everything they could."
Bell said that the majority of the playing time going forward will still go to Barnhart, who has slashed .319/.424/.542 in 24 games since his return from injury on July 26.
"He has been swinging the bat really well since he came back, so he's going to continue to get the majority of the playing time, but Curt will catch," Bell said. "He might catch tomorrow. I don't know the exact number."
Casali's return also frees up Kyle Farmer to move from backstop duty into his usual role as a utility man for the Reds. Farmer has posted a .713 OPS while splitting time across every position in the infield -- including an appearance as a pitcher.
"Kyle has shown he can handle anything," Bell said. "... He's a great guy to have on the team. I hope we get to have him around for a long time, because he just makes our team better."
Waiting game
Bell said that first baseman Joey Votto (lower back strain) had "a great day" in terms of his progress Friday and is ramping up activities Saturday, but he believes it will be a few more days before Votto can return from the injured list.
"Still no date," Bell said. "I know he's eligible tomorrow. That won't happen, but maybe not too far behind."