Schilling sees HOF votes decrease in 2017
Former Phils right-hander received 45 percent of vote while Wagner got 10.2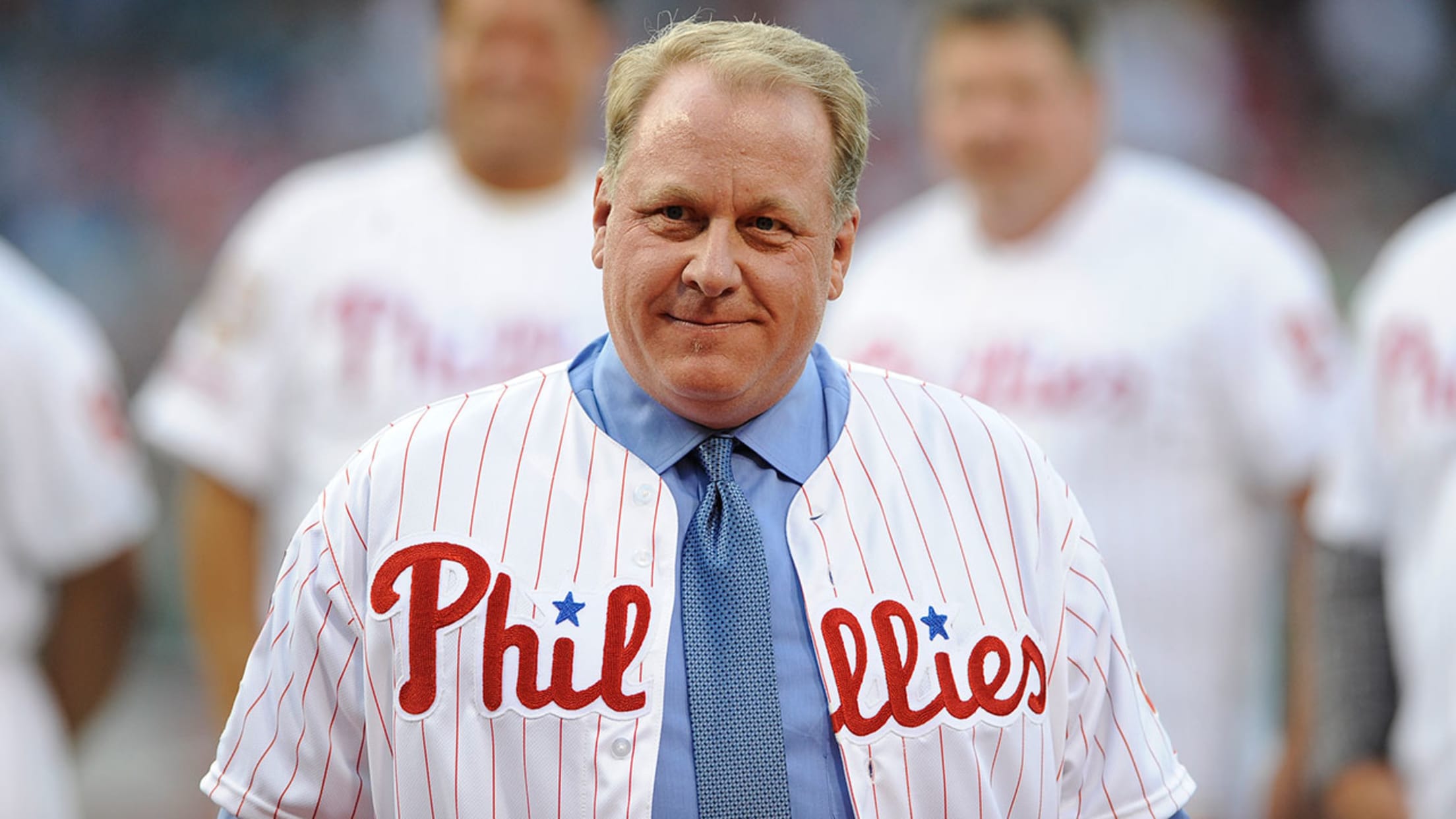 Curt Schilling won 101 games over 242 appearances during his nine-season career with the Phillies. (AP)
PHILADELPHIA -- Curt Schilling must wait at least another year for enshrinement into the National Baseball Hall of Fame.The Hall of Fame announced its 2017 inductees Wednesday night on MLB Network. Jeff Bagwell, Tim Raines and Ivan Rodriguez received 75 percent of the vote required from the Baseball Writers' Association
PHILADELPHIA -- Curt Schilling must wait at least another year for enshrinement into the National Baseball Hall of Fame.
The Hall of Fame announced its 2017 inductees Wednesday night on MLB Network. Jeff Bagwell, Tim Raines and Ivan Rodriguez received 75 percent of the vote required from the Baseball Writers' Association of America for enshrinement. Schilling received 45 percent of the vote, and former Phillies closer Billy Wagner received 10.2 percent. Former Phillies outfielders Pat Burrell and Matt Stairs received no votes and will no longer appear on the ballot.
• Complete Hall of Fame coverage
Players have 10 years to reach the 75 percent mark as long as they receive at least five percent of the vote.
:: 2017 Hall of Fame election results ::
This was Schilling's fifth year on the ballot and Wagner's second.
Schilling received 52.3 percent of the vote last year, so he lost ground in 2017. Schilling's politics and controversial remarks on social media seem to be one reason why some voters from the BBWAA who voted for him in the past did not vote for him this year.
Schilling pitched for the Phillies from 1992-2000, where he established himself as one of the best pitchers in baseball. He posted a 1.69 ERA in two starts in the 1993 National League Championship Series, earning series MVP honors. Over 242 career appearances with the Phillies, Schilling had a 3.35 ERA and 101 wins.
After being traded in 2000, Schilling went on to win World Series with both the D-Backs and Red Sox.
Wagner pitched for the Phillies in 2004-05, making the National League All-Star team in '05. Burrell and Stairs both had long successful careers and were teammates on the Phillies' 2008 World Series championship team.