Granderson grateful for Little League roots
Veteran recognizes Illinois Little Leagues with Players' Weekend jersey patch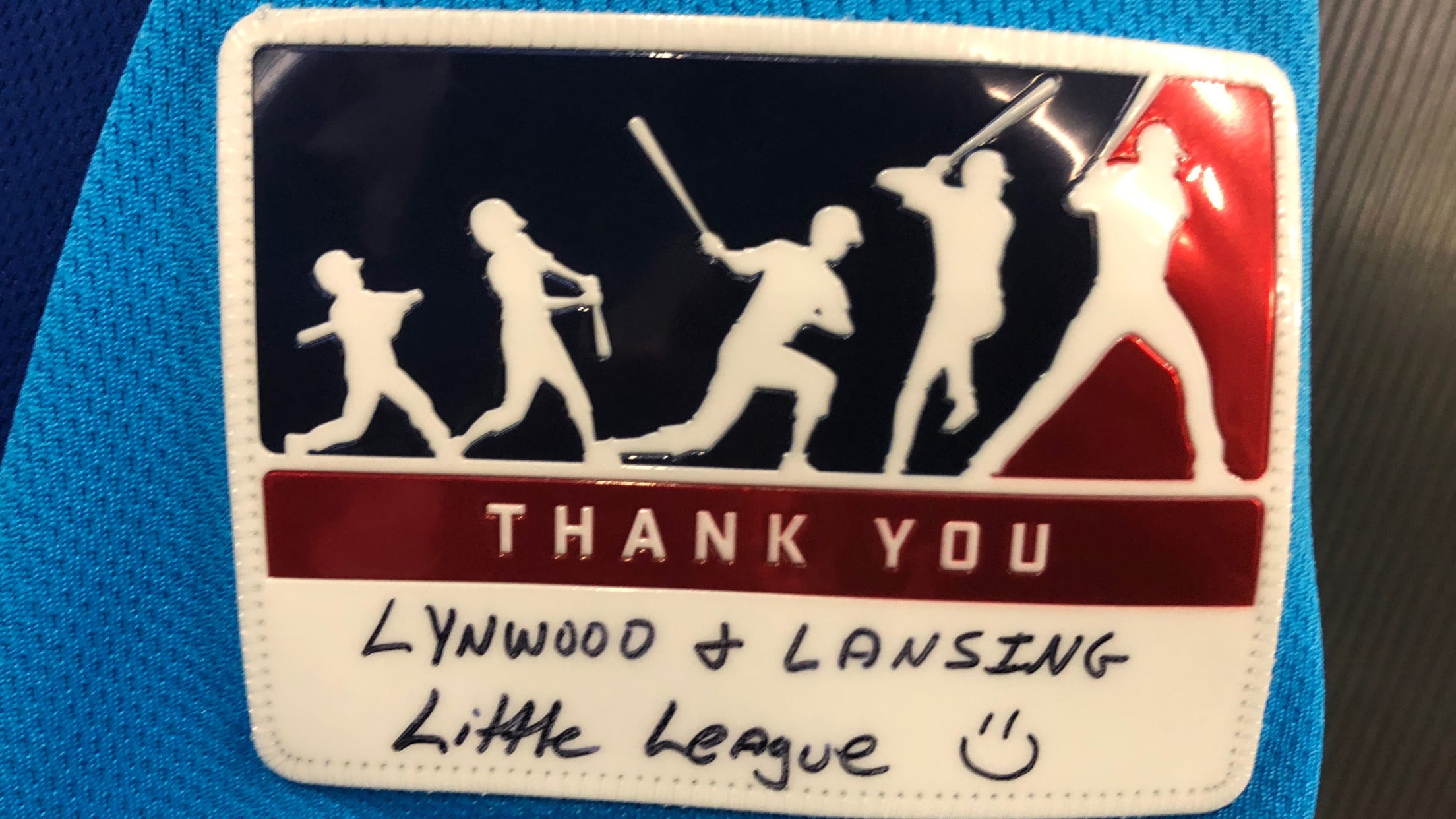 TORONTO -- It's been almost two decades since Curtis Granderson last stepped out on a Little League baseball field, but the 37-year-old Blue Jays outfielder has never forgotten where his baseball career began.If you drive southbound from Chicago down Interstate 94 for about half an hour, you'll come upon a
TORONTO -- It's been almost two decades since Curtis Granderson last stepped out on a Little League baseball field, but the 37-year-old Blue Jays outfielder has never forgotten where his baseball career began.
If you drive southbound from Chicago down Interstate 94 for about half an hour, you'll come upon a pair of towns where a young Granderson started playing baseball. It's the Little Leagues in those towns -- Lynwood and Lansing, Ill. -- that Granderson has decided to commemorate on his Players' Weekend "Grandyman" jersey.
"That's where it all started," Granderson said. "I started playing T-Ball when I was six years old, and then little league, I transferred over to Lansing Little League at the age of 13. [I] played there until I was 18 and that kind of set the way and the path to playing against some good competition."
:: Players' Weekend presented by Valspar Stain ::
• Shop Blue Jays Players' Weekend gear
Those leagues sent him on his way to the University of Illinois at Chicago, where he was recruited as a dual-sport athlete to play baseball and basketball. Born in Blue Island, Ill., in the early 1980s, Granderson came of age watching those dominant Chicago Bulls teams of the '90s. It wasn't Ken Griffey Jr. he wanted to be when he was older; for Granderson, it was all about Michael Jordan.
It wasn't long into his freshman year at UIC, however, that Granderson broke his thumb playing baseball, ending his basketball career. It was a tough break, but baseball was always his better sport and it showed in college. He played three years at UIC, culminating in 2002 when he was selected an All-American during his junior year and set single-season program records with a .483 batting average, 100 hits and 76 runs scored. That June, he was selected in the third round of the MLB Draft, No. 80 overall by the Detroit Tigers.
This #PlayersWeekend I'll be rockin' three pairs of custom @newbalance cleats designed by @thesolerevival. Want to win a signed pair along with tickets to batting practice?! Click the link below! All proceeds will go to @Jayscare and @cbea_UIChttps://t.co/EqiPWaUb93 pic.twitter.com/DnIFx88X9h

— Curtis Granderson (@cgrand3) August 25, 2018
His 15-year Major League career has been outstanding. He's been a three time All Star and has 330 home runs to his name, but there are still things he misses about his days in those Little Leagues.
"I liked the noise, I liked the cheering, the antics of it," Granderson said. "The excitement in the dugout, and all of the sudden, when I got to pro ball, they tell you to stop. Every level, Little League, high school, college, you can do it, then you get to pro ball and you can't do that. ... I wish we had that."
And while Major League meals are nothing to scoff at, those postgame meals in Lansing and Lynwood with friends and teammates were special.
"Pizza after the game," Granderson remembered. "You always got a coupon where you could go to the concession stand and get stuff and as long as it wasn't too long of a line we'd try to get that, and if not, it was the super nacho and depending on if you didn't want any of that there was the freeze pops or some candy."
Granderson's teams weren't particularly dominant. He doesn't have stories like Devon Travis or Randal Grichuk of playing in the Little League World Series, but his teams were a close-knit group and they had a lot of fun.
"The biggest thing was just enjoying it and having fun," Granderson said "Being out there with friends, even as I get a chance to play now I just enjoy being out there and with a different form of guys from all over…. [I] never had any overall crazy success story… but we did win and we had fun doing it."
Granderson is now trying to ensure that more children get to feel the rush of stepping into the batters' box. He created the Chicago Baseball and Education Academy to help increase education and baseball participation in some of Chicago's underprivileged areas.
For Players' Weekend, he's auctioning off three pairs of game-used cleats, along with tickets for two to a Blue Jays game and batting practice to help raise money for his charity and the Blue Jays Care foundation.
It's been a long time since those days in Lynwood and Lansing. Granderson's been through five Major League teams and has met hundreds of new people along the way, but it's those teammates and coaches that helped start his career whom he wants to thank on this Players' Weekend.
Aaron Rose is a reporter for MLB.com.