D-backs' DR academy hitting educational goals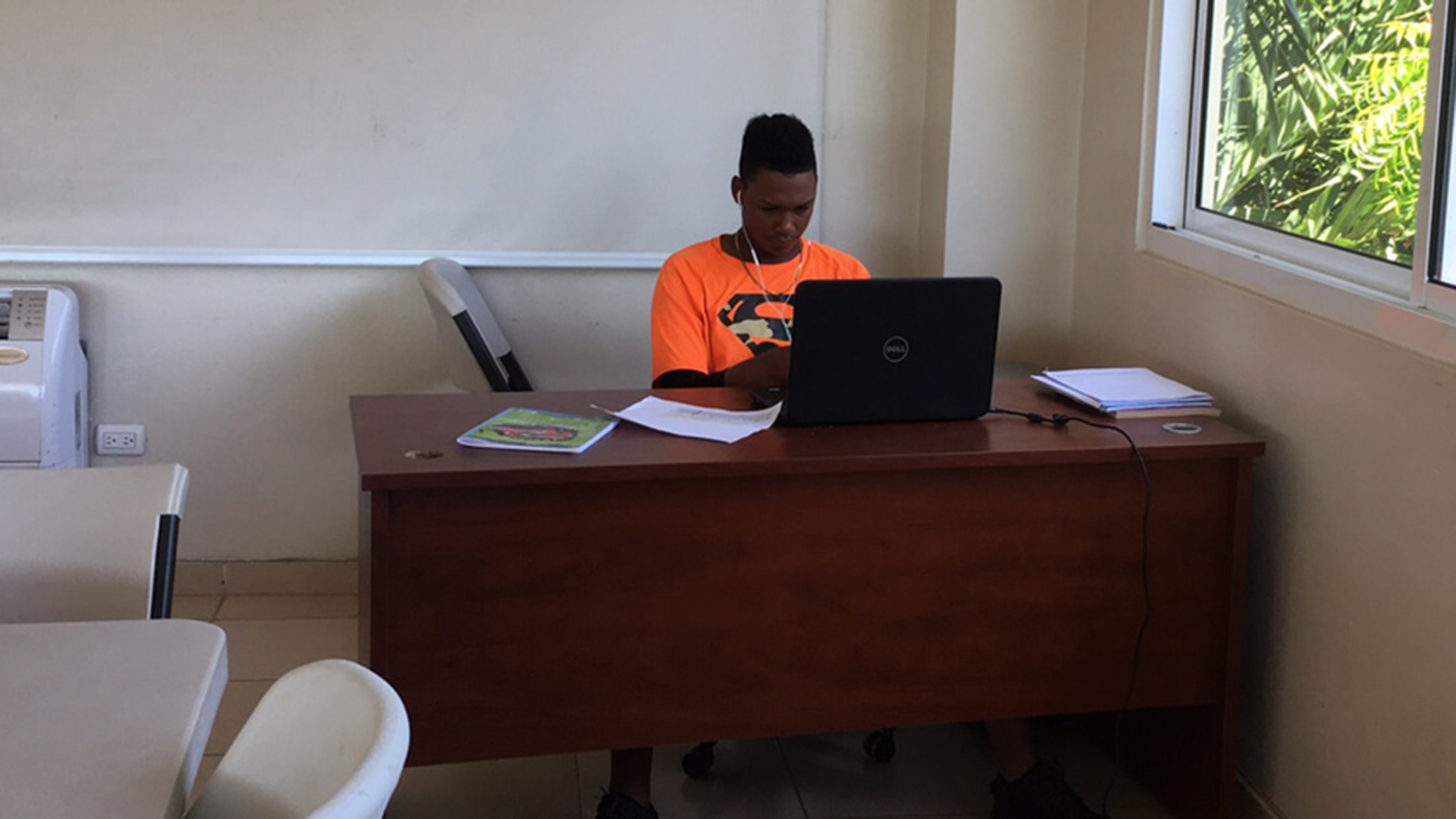 It's baseball in the morning and the classroom in the afternoon at the D-backs' DR academy. (D-backs)
Every team has an academy in the Dominican Republic where they work to train a young generation of talent to become Major League ballplayers. The D-backs are no exception, but they have something no other team does: their one-of-a-kind education program.Other organizations offer classes for their players, but the D-backs
Every team has an academy in the Dominican Republic where they work to train a young generation of talent to become Major League ballplayers. The D-backs are no exception, but they have something no other team does: their one-of-a-kind education program.
Other organizations offer classes for their players, but the D-backs ensure every student can earn a high school diploma, even if they are released by the team, a unique guarantee. Additionally, other teams may stop providing schooling once a player leaves the academy for the United States, but the D-backs are different.
"We provide a laptop for every player," said Marcos Rosa, the academic coordinator for the D-backs. "It doesn't matter where the player goes, he will be studying."
• D-backs education initiatives
The organization feels this is crucial because they know many of the players will never make it out of the academy, let alone to the Major Leagues. At some point, they will have to do something other than play baseball.
Another problem is that in order to focus on signing with a team to play baseball, many players stop going to school at a fairly young age, leaving them unequipped to pursue an alternative career. As Rosa explained, many jobs require a high school diploma for a person to even be considered.
"We talk to the kids and tell them how important it is for their lives being able to finish their education," Rosa said. "We have some players in colleges, starting careers in the Dominican Republic thanks to the D-backs."
#Dbacks executives Mike Hazen, Amiel Sawdaye and others paid a visit to Boca Chica to check out the #DominicanDbacks. pic.twitter.com/qe1If9Z4ns

— Arizona Diamondbacks (@Dbacks) November 18, 2016
It's not just the students who are benefitting from the program, either. Dominican Manny Garcia is currently a D-backs pitching coach working in instructional league, but he first joined the organization as an international free agent as a teenager, dropping out of school to pursue his baseball dream. Now, he's getting a second chance.
"It means a lot, because right now I am picking up where I had stopped and now I can continue with my education and with my career," Garcia said. "It's very important for the kids, too, because they see me as a coach and they try to follow because they see I'm trying to continue [my education]."
As for the classes themselves, it's not all too different than what you would see at an American high school. The schedule is flipped, with baseball in the morning and studying in the afternoon, but once practice is over, students begin filing into the multi-purpose room to get to work.
"It's like being in a normal school, believe me," Rosa explained. "Everything has a curriculum. Every grade has to work on history, math, Spanish, chemistry, biology."
The D-backs have already graduated 14 students through this program, with another seven set to receive their diploma in the upcoming year. The team has already seen two released players see the program out as well, which was rewarding for Rosa and the rest of the organization.
"I'm proud of my kids, and they work really hard for it," Rosa added.
To many fans back in the United States, the most important thing the D-backs are doing at their academy is developing the team's next All-Star or MVP Award winner. Ask anyone at the academy, though, and they will say they take just as much pride in developing the country's next doctor, engineer, or lawyer.