Robertson exits with bruised left ankle
X-rays negative and second baseman listed day to day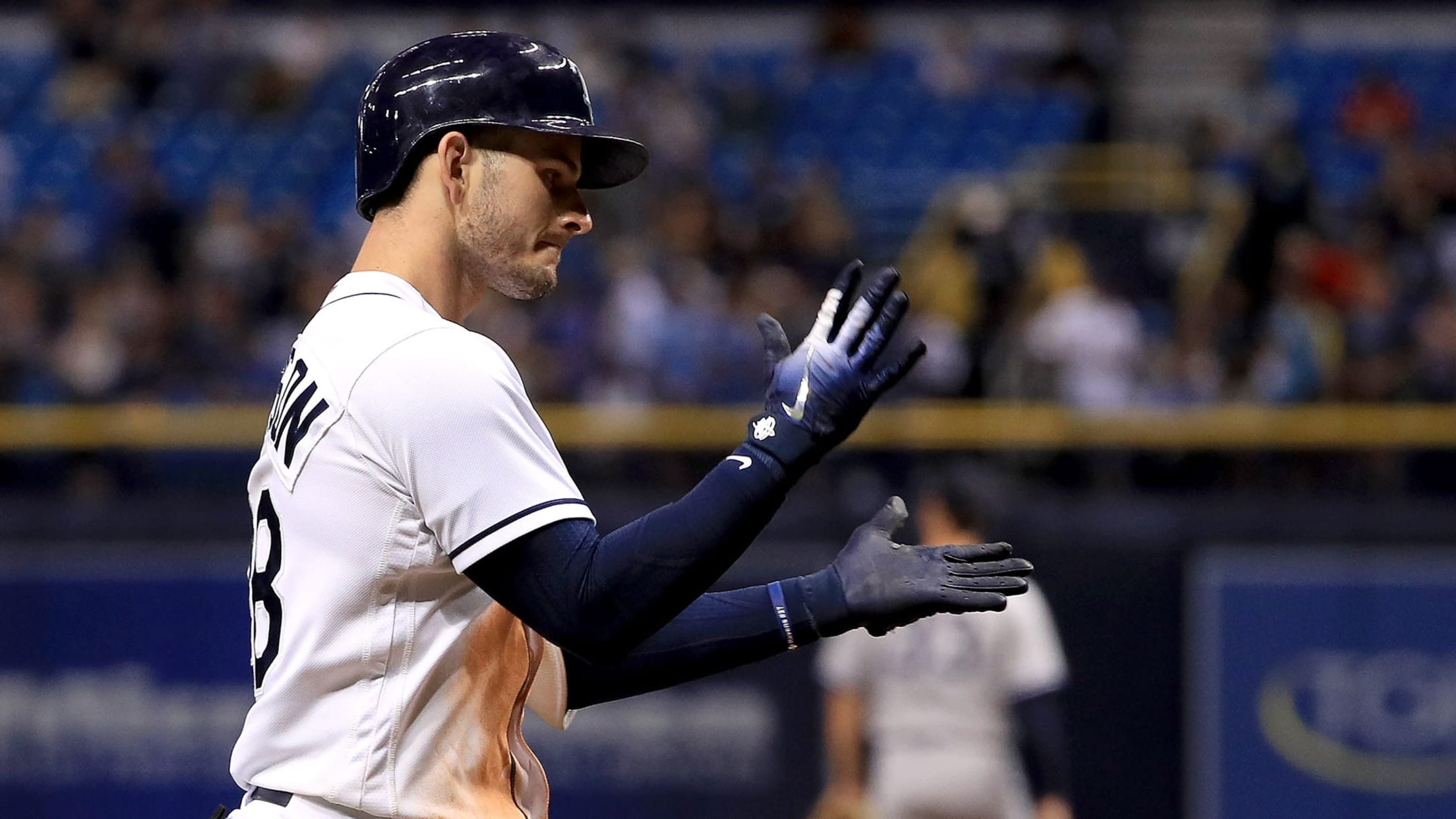 BALTIMORE -- Daniel Robertson left Sunday's Rays game with the Orioles prior to playing the field in the fourth inning.Robertson sustained a bruised left ankle. X-rays were negative and he is listed as day to day.Adam Jones slid hard into Robertson trying to break up a double play in the
BALTIMORE -- Daniel Robertson left Sunday's Rays game with the Orioles prior to playing the field in the fourth inning.
Robertson sustained a bruised left ankle. X-rays were negative and he is listed as day to day.
Adam Jones slid hard into Robertson trying to break up a double play in the first inning. The Rays' second baseman did not make a throw to first, and went to the ground. He remained in the game for two more innings before being removed.
"I'm not the rule maker," said Robertson when asked about the play. "I'm not going to sit here and say what is right and what is wrong. Adam Jones plays the game hard. He was trying to break up a double play. And did so."
Upon Robertson's removal from the game, shortstop Willy Adames moved to second and Adeiny Hechavarria entered the game to play shortstop.
Bill Chastain has covered the Rays for MLB.com since 2005.