Ceciliani, Stroman give Jays edge in win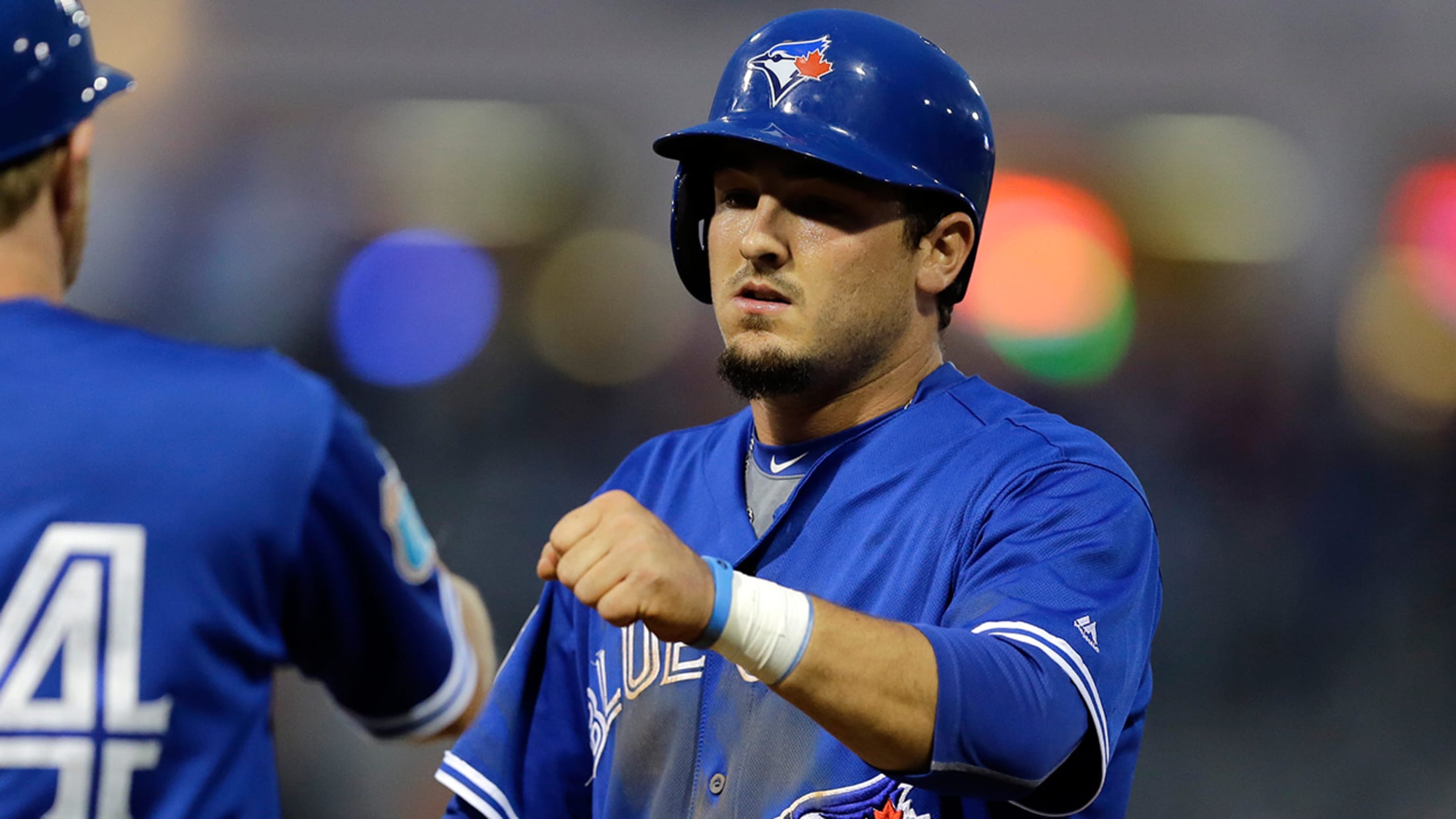 Darrell Ceciliani launched a two-run homer in the eighth to give the Blue Jays the win over the Phillies. (AP)
DUNEDIN, Fla. -- Pitching and a pair of homers dominated the day as Marcus Stroman and Vince Velasquez had scoreless outings for their respective teams in a game that the Blue Jays went on to win, 2-1, over the Phillies on Monday afternoon at Florida Auto Exchange Stadium.Center fielder Darrell
DUNEDIN, Fla. -- Pitching and a pair of homers dominated the day as Marcus Stroman and Vince Velasquez had scoreless outings for their respective teams in a game that the Blue Jays went on to win, 2-1, over the Phillies on Monday afternoon at Florida Auto Exchange Stadium.
Center fielder Darrell Ceciliani launched a two-run home blast in the bottom of the eighth inning off Dalier Hinojosa to give the Jays the game-winning lead.
Stroman made his final start before Opening Day and allowed three hits without issuing a walk over four strong innings. He also struck out three and had an abbreviated outing in an attempt to rest up for the 162-game grind of the MLB season.
"I understand that it's for my best interests," Stroman said. "My body, everything, my pitches, my arm feels great, and I'm just looking forward to getting out there Sunday for Opening Day."
Right-hander Jesse Chavez then entered out of the bullpen and had an equally impressive day. He struck out three and didn't allow a hit over two scoreless frames. Chavez is scheduled to begin the year as a reliever after right-hander Aaron Sanchez was announced as the Blue Jays' fifth starter earlier in the day.
Velasquez was officially named to Philadelphia's rotation Monday morning, and he promptly came through with his best outing of the spring. He struck out eight and allowed two hits and three walks over six impressive innings. Kevin Pillar was the lone player in the Blue Jays lineup with hits off Velasquez, as he went 2-for-3 with a double.
"It wasn't easy," Velasquez said. "I was pretty overwhelmed today. I was pretty excited. I was a little drained, to be honest. But I kept fighting and pushing through it."
Philadelphia took the first lead of the game in the top of the seventh inning against Toronto lefty Randy Choate. Designated hitter Darin Ruf delivered the big blow with a home run to center field that came on a 3-2 pitch. Choate was charged with one run on two hits over one third of an inning.
Up next for the Phillies Phillies left-hander Brett Oberholtzer is expected to start Tuesday's Grapefruit League game against the Yankees at Bright House Field. He will open the season in the bullpen, but he is starting because Adam Morgan got sent to the Minors.
Up next for the Blue Jays: The Blue Jays will play a pair of split-squad games on Tuesday afternoon as they near the end of their Spring Training schedule. One squad will travel to Lakeland, Fla., for an afternoon game against the Tigers with first pitch scheduled for 1:05 p.m. ET. It will be a skeleton crew making the trip, with most of the regulars staying behind for a home game against the Rays. Sanchez was originally scheduled to start vs the Tigers, but that outing will now go to Joe Biagini. Right-hander Arnold Leon will start the home game vs. Tampa Bay.