Darvish, Lester donate in memory of Piscotty's mother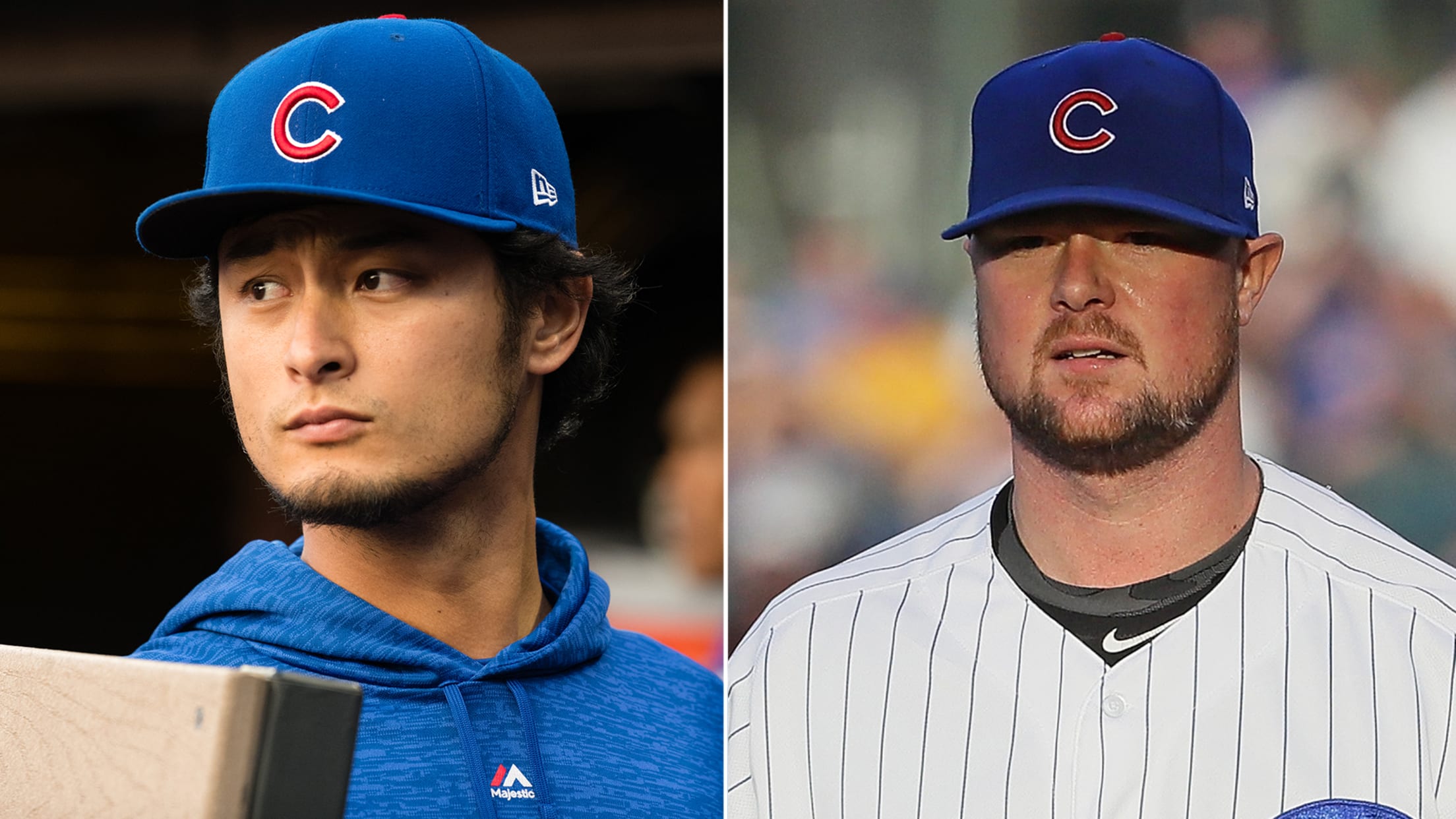 CHICAGO -- Yu Darvish said he doesn't know Stephen Piscotty personally. He's never been a teammate of the outfielder. Jonathan Lester has faced Piscotty and had some success. The two Cubs pitchers stepped outside the game to help Piscotty deal with the loss of his mother, Gretchen.Both Darvish and Lester
CHICAGO -- Yu Darvish said he doesn't know Stephen Piscotty personally. He's never been a teammate of the outfielder. Jonathan Lester has faced Piscotty and had some success. The two Cubs pitchers stepped outside the game to help Piscotty deal with the loss of his mother, Gretchen.
Both Darvish and Lester reached out, each making a $10,000 contribution to a donation fund which asked fans to give money toward ALS research in memory of Gretchen, who died Sunday from the disease.
Darvish told MLB.com on Monday that he didn't expect the donation to be made public; he'd intended it to be private.
In response to a tweet about Gretchen and the fund, Darvish did post on Twitter: "We are all family:)"
We are all family:)

— ダルビッシュ有(Yu Darvish) (@faridyu) May 7, 2018
Lester confirmed he had made the donation on Twitter, saying: "thanks. can't imagine what he's going through."
thanks, can't imagine what he's going through.

— Jon Lester (@JLester34) May 8, 2018
Gretchen Piscotty had been battling the disease since May 2017 and the Cardinals traded Stephen to the Athletics in December so he could be closer to his mother, who lived in the Bay Area.
Worth noting
• The Cubs added a fresh arm to the bullpen on Monday when they recalled right-handed pitcher Cory Mazzoni from Triple-A Iowa and optioned right-handed pitcher Luke Farrell to the Minor League team.
Mazzoni, 28, has gone 0-2 with a 2.31 ERA in eight relief appearances for Iowa this season. He has struck out 12 and walked one over 11 2/3 innings.
Farrell, 26, is 1-2 with a 7.94 ERA in six relief appearances with the Cubs. He picked up his first Major League win on April 30, pitching 1 1/3 innings in relief, but he served up walk-off home runs in back-to-back games over the weekend against the Cardinals.
"I know Luke's had a couple tough days," Cubs manager Joe Maddon said Monday. "I really like this guy. I like his stuff. He just threw the ball in a bad spot, and Dexter [Fowler] didn't miss it [on Sunday].
"Mazzoni is a guy we liked in Spring Training. He's a heavy slider pitcher. We needed some augmentation tonight. We're short in the bullpen."
• Kristopher Bryant joked that he may want to talk to Alex Rodriguez before every game.
"He was asking me, 'In a hitters count, where do you want the ball?'" Bryant said of the discussion with Rodriguez, who is part of ESPN's broadcast crew. "I said, 'Something middle in, something coming back to me so I can pull it.'"
Well, that's exactly the pitch Bryant got from the Cardinals' Michael Wacha leading off the fourth inning on Sunday, and the Cubs' third baseman launched it to left for his fourth home run.
"Maybe I should talk to A-Rod every time," Bryant said.
Maybe just talking about A-Rod helps. Bryant, who hit his fifth home run with one out in the first inning of Monday night's 14-2 win over the Marlins, finished a triple shy of the cycle.
Being an analyst is something that intrigues Bryant.
"I think I could see myself doing that down the line," Bryant said. "I know enough about the game."
Bryant has plenty of stories to tell. One was how his grandparents would give him $20 for every home run he hit. They also gave him $100 when he got straight A's.
"Looking back on it, it was a cake walk," Bryant said. "How can you not get A's in high school? It's the easiest thing ever. I guess I liked the incentive."
Did he save the money? Nope.
"It burned a hole in my pocket," Bryant said. "It was Pokemon cards and video games. I never saved it."