Big Papi returns to doing what he loves
Red Sox icon hosts celebrity golf event benefiting children's fund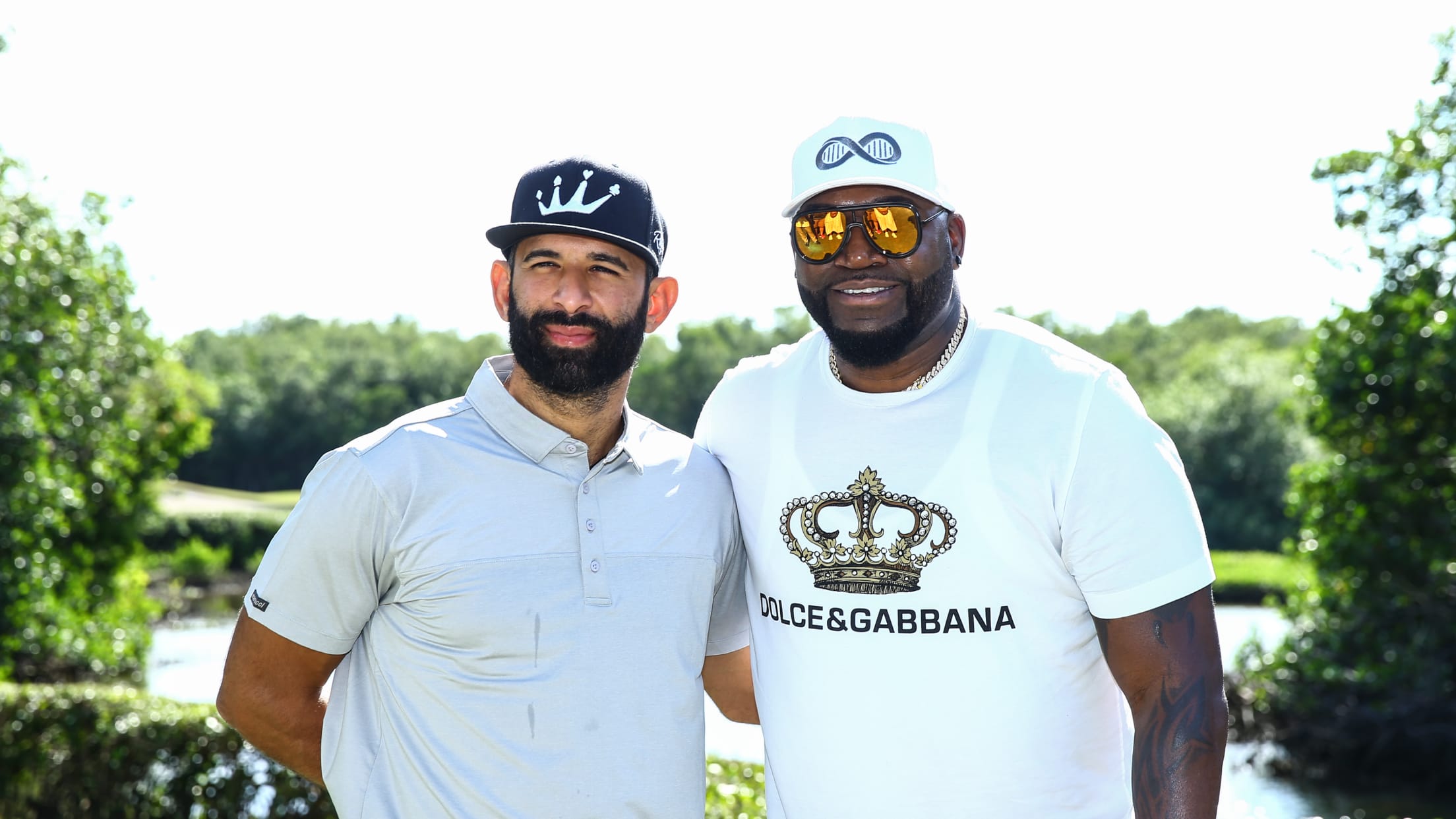 MIAMI -- Nearly six months after suffering a gunshot wound while visiting his native Santo Domingo, Dominican Republic, David Ortiz is back doing what he loves. After undergoing three surgeries, the first in Santo Domingo and the others at Massachusetts General Hospital in Boston, the retired slugger recovered in time
MIAMI -- Nearly six months after suffering a gunshot wound while visiting his native Santo Domingo, Dominican Republic, David Ortiz is back doing what he loves.
After undergoing three surgeries, the first in Santo Domingo and the others at Massachusetts General Hospital in Boston, the retired slugger recovered in time to return to the FOX broadcast booth for the MLB postseason. And this past weekend, he hosted the 12th annual David Ortiz Celebrity Golf Classic in Miami.
To fellow Dominican José Bautista, currently a free agent, it's no surprise that Ortiz has bounced back so quickly.
"David is a fighter," Bautista said in Spanish. "I had no doubt that he could recover, so long as his injuries allowed it. As I suspected, it was difficult, but he was able to recover."
Thanks in part to a charismatic personality that complemented his prodigious power and clutch hitting, Ortiz became a beloved figure throughout baseball and beyond during his 20 seasons in the Majors. He spent his final 14 seasons with the Red Sox, whom he helped lead to three World Series titles.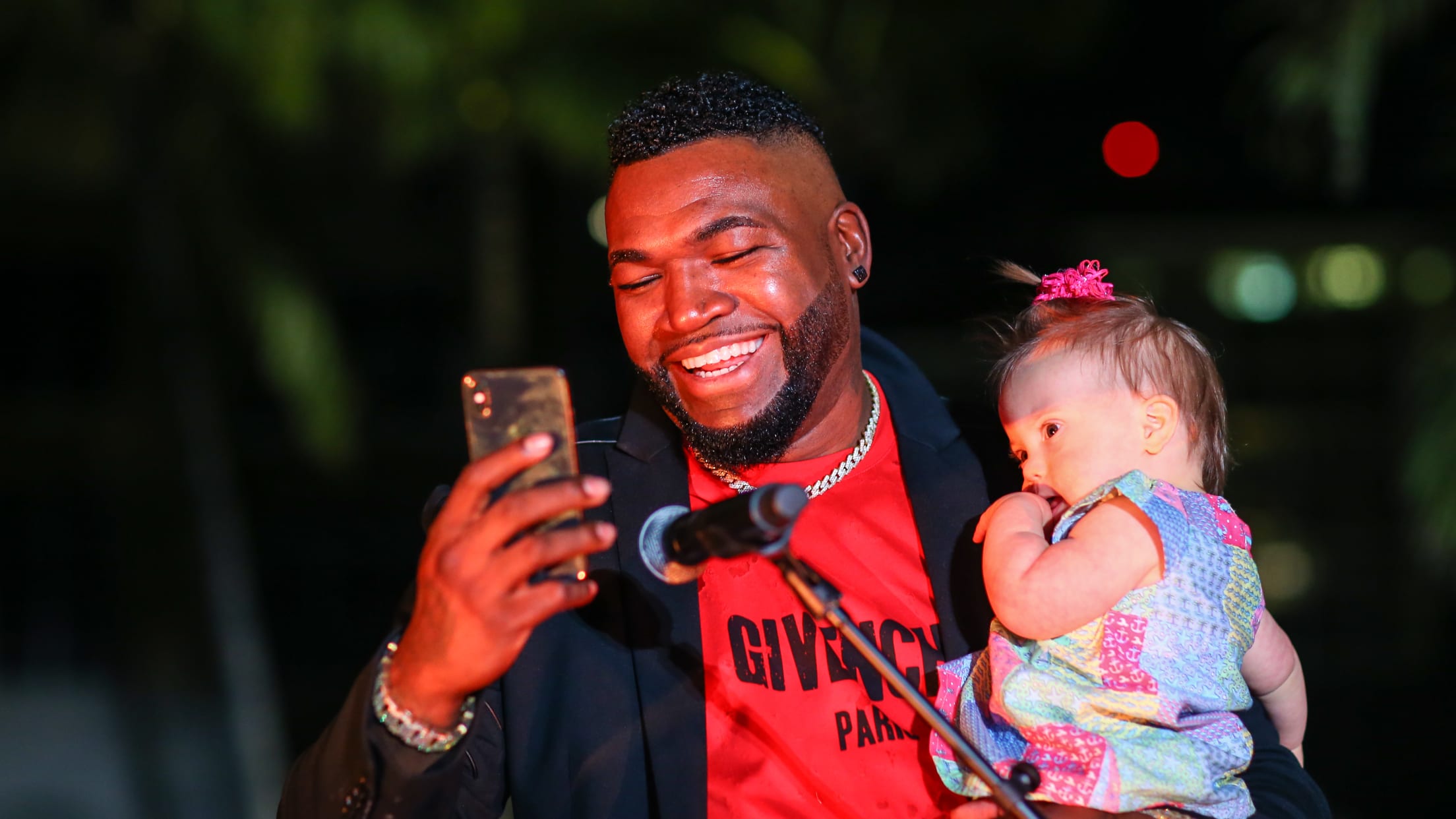 Ortiz's outsized persona was on full display at his annual fundraiser for the David Ortiz Children's Fund, which helps cover the cost of medical care for children in the D.R. and New England born with congenital heart disease. The crop of current and former Major Leaguers in attendance included Bautista, Robinson Canó, Eduardo Rodríguez, Melky Cabrera, Jackie Bradley Jr., Jesús Luzardo, Aníbal Sánchez, Adam Jones, Johnny Damon and Mike Lowell among others.
"He's happy, like always, being Big Papi, that big teddy bear, as people have called him in the past," Bautista said. "He's being that happy, extroverted guy who brings joy to many."
Ortiz, who retired after the 2016 season with 541 career homers and a .931 OPS, says that the only conscious life change he's made following his scare last summer has been with regards to his accessibility.
"I went about life care-free, because I never thought that something like that could happen to me," Ortiz said in Spanish. "I understand that, going forward, I have to be more careful."
In the aftermath of the shooting and throughout his recovery, Ortiz received an outpouring of support, that he says came from "all over the planet." That's the reason why he's vowed to stay true to himself.
"Personally, I'm not going to change in any way," Ortiz said. "Because that's why I received so much love. Because of the way I am."