Peralta exits game with shoulder tightness
Move seen as precautionary; outfielder unlikely to miss time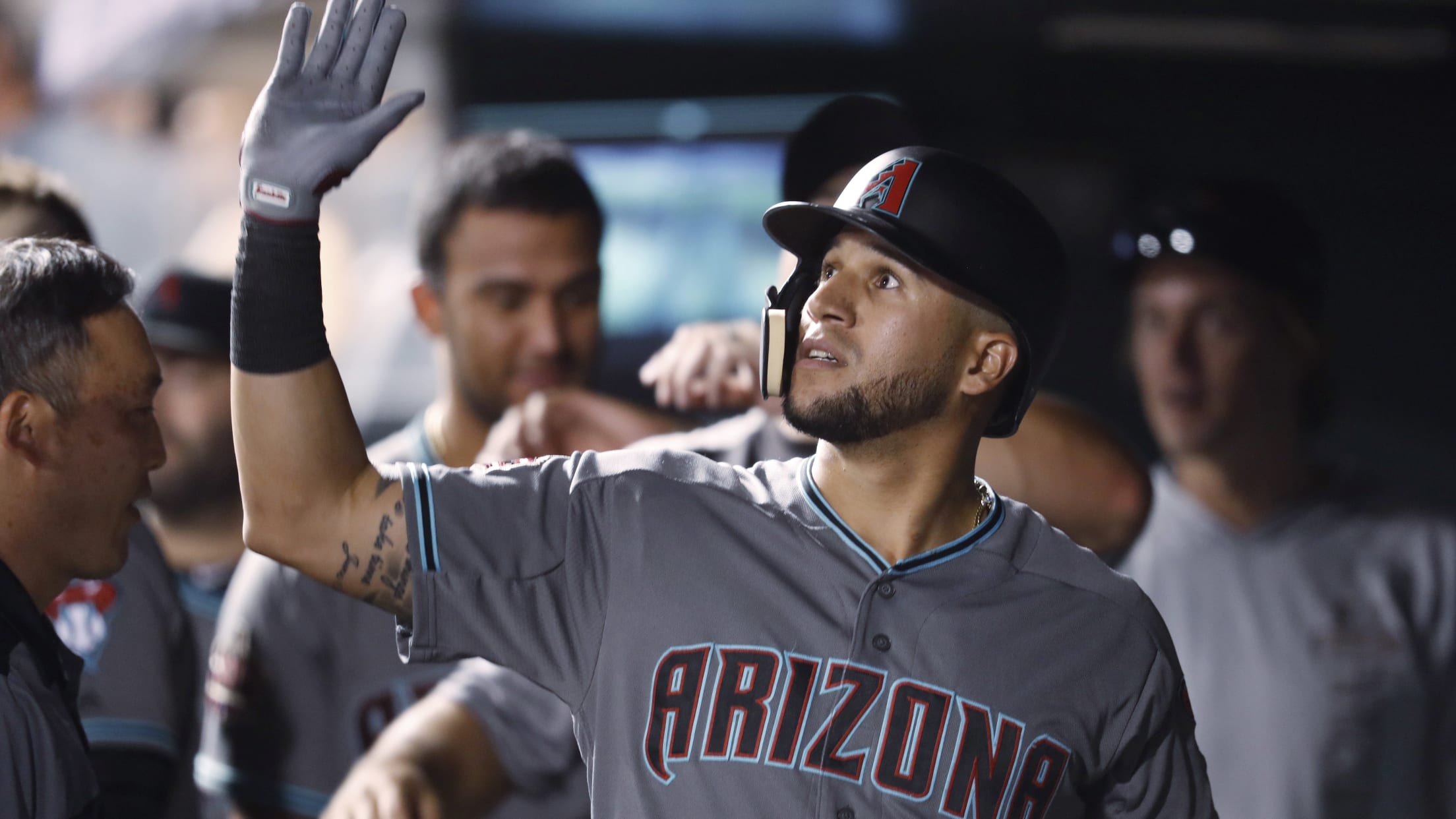 Arizona Diamondbacks' David Peralta is congratulated as he returns to the dugout after hitting a three-run home run off Colorado Rockies relief pitcher Jake McGee during the seventh inning of a baseball game Tuesday, July 10, 2018, in Denver. (AP Photo/David Zalubowski) (David Zalubowski/AP)
SAN DIEGO -- David Peralta left the D-backs' 5-4 win over the Padres on Sunday with right shoulder tightness, according to the club.Peralta noted his shoulder felt stiff early Sunday morning and progressed to where he felt it was hampering his swing."It got to a point where it was bothering
SAN DIEGO -- David Peralta left the D-backs' 5-4 win over the Padres on Sunday with right shoulder tightness, according to the club.
Peralta noted his shoulder felt stiff early Sunday morning and progressed to where he felt it was hampering his swing.
"It got to a point where it was bothering me, and I didn't want to risk anything," he said. "I decided it was enough, to play it smart."
The move was precautionary, Peralta added, saying that he just didn't feel comfortable.
"Playing with a sore shoulder, I wasn't feeling comfortable and to do something wrong and get hurt is even worse," Peralta said.
With runners in scoring position and two outs in the sixth, it appeared Peralta would get a chance to add more damage to the D-backs 5-2 lead. However, Jonathan Jay pinch-hit for Peralta instead and struck out.
"He's been checked out by our medical team here," manager Torey Lovullo said. "We'll get him back tomorrow, see how feels and see what the next steps are."
No MRI was needed after the game, but Lovullo added that if Peralta feels discomfort on Monday, they'd reevaluate the situation.
"For right now, we're just going to see how he feels when he wakes up," Lovullo said.
Peralta started the game in left field, going 0-2 with a walk.
Kathryn Woo is a reporter for MLB.com based in San Diego.