Marlins prepared to welcome back Gordon
Reigning NL batting champ eligible to return from suspension Thursday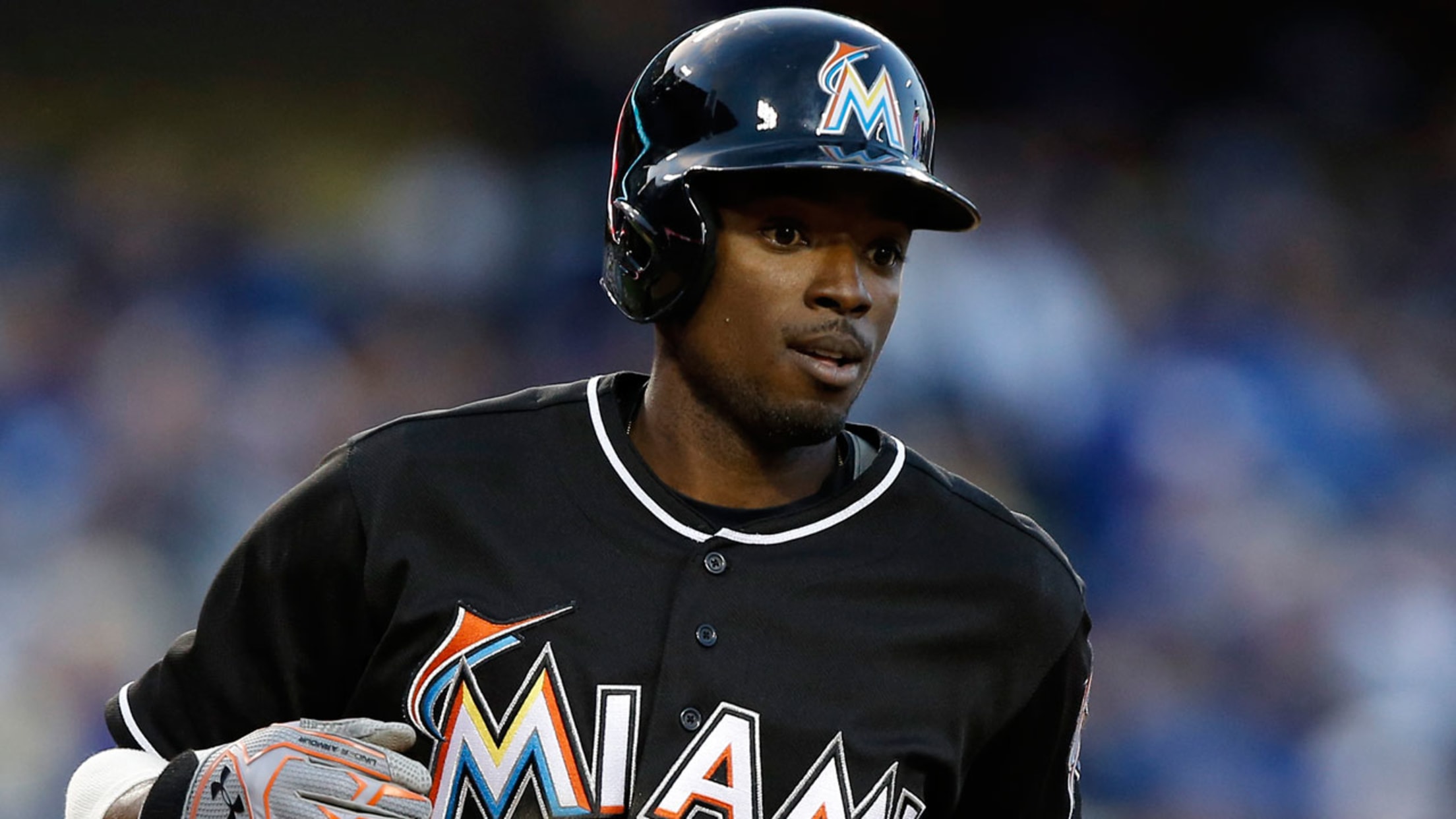 Dee Gordon was hitting .266 for the Marlins when he was suspended for 80 games in April. (AP) (AP)
MIAMI -- The Marlins are prepared to welcome Dee Gordon back to their roster on Thursday. Gordon's 80-game suspension is coming to an end, and the 2015 National League batting champion will be reinstated in time for Miami's series opener against the Cardinals.Gordon was suspended on April 28 for being
MIAMI -- The Marlins are prepared to welcome Dee Gordon back to their roster on Thursday. Gordon's 80-game suspension is coming to an end, and the 2015 National League batting champion will be reinstated in time for Miami's series opener against the Cardinals.
Gordon was suspended on April 28 for being in violation of Major League Baseball's joint drug agreement, and since July 18, the speedy second baseman has been on a rehab assignment with Triple-A New Orleans. Once Gordon is activated, the organization will have to make a corresponding move.
"It is the end of his suspension. He has served it," Marlins president David Samson said. "He will be welcomed back into the clubhouse."
Gordon, 28, was hitting .266 with a .289 on-base percentage and six stolen bases when he was suspended. Derek Dietrich has received most of the play at second base, along with Miguel Rojas, who has been used there more as a defensive replacement.
When Gordon returns, he is expected to be blended back into action. He likely will start and lead off, freeing up Dietrich to give third baseman Martín Prado occasional days off. And first base has some injury issues, as Justin Bour is on the disabled list with a right ankle sprain.
"We're a pretty forgiving a society," Samson said. "It's important that Dee ask for that forgiveness, which he has, and he will receive that. He has to continue to work to get himself back in with his teammates, back in with the fans, and back in with, my son. Right? One child at a time. I think he'll do that."
The Marlins have put themselves in the playoff picture, but if they make it to the postseason, Gordon will not be eligible to participate.
"Having Dee not available for the postseason, listen, those are the rules," Samson said. "When you get caught and suspended, you're not eligible for postseason play, that's just how it goes. Everyone knows the rules. Everyone knows what it means to test positive, and to serve your suspension."