Unser's Phillies ties run deep
Key contributor to 1980 World Series team has been scout since '98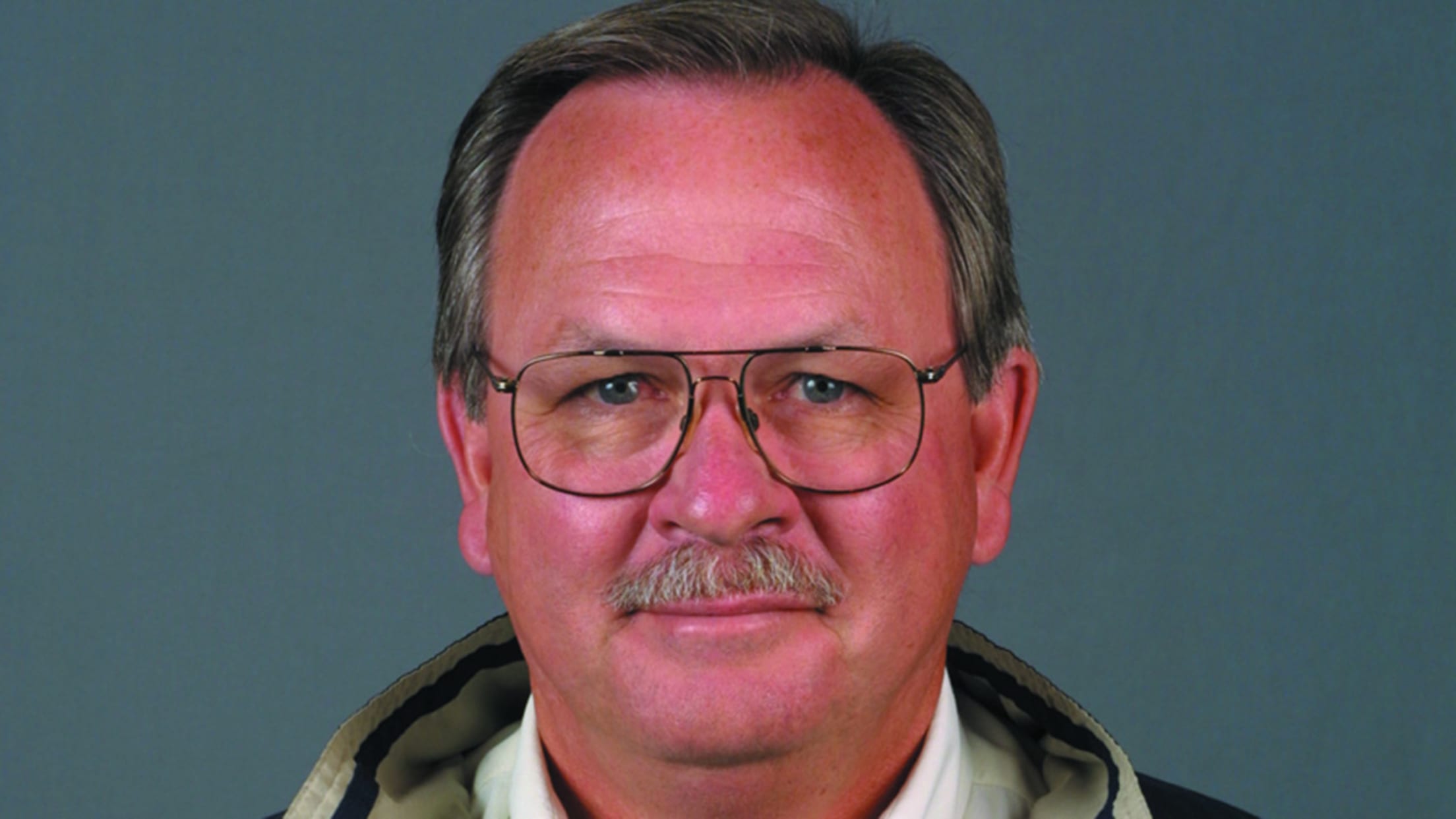 Del Unser played with the Phillies from 1973-74 and '79-82, and he's been a scout with the team since '98.
Always searching for baseball talent, Del Unser, one of the many 1980 World Series champion heroes, is in the lineup among professional coverage scouts for the Phillies. Residing in Scottsdale, Ariz., he's been in this position since he was hired by then-GM Ed Wade in 1998.Del began in pro baseball
Always searching for baseball talent, Del Unser, one of the many 1980 World Series champion heroes, is in the lineup among professional coverage scouts for the Phillies. Residing in Scottsdale, Ariz., he's been in this position since he was hired by then-GM Ed Wade in 1998.
Del began in pro baseball in 1966, when he was a first-round pick by the Washington Senators. He was a player in the Minors for his first two seasons and a big leaguer from '68-82, spending two stints with the Phillies. He was a big weapon off the bench in the 1980 postseason, with five pinch-hits, including three doubles and three RBIs. Following a year out of the game, he returned to the Phillies -- first as a Minor League hitting instructor, then has a big league coach, and finally as the farm director. His dad, Al, had a similar career as a player, manager and scout.
• Catching up with Phillies alumni
Mike Ondo is the Phillies' director of professional scouting and is based in Citizens Bank Park. He oversees Del and others who specialize in following Minor League and Major League teams.
"Ed [Wade] asked me if I was interested in pro scouting after my front-office career," Unser said. "I [was], but I was interested in moving out west to be near our daughters. We were a bit thin in pro scouting in California at the time, so it worked out. After a while, [my wife] Dale and I relocated to Scottsdale, [Ariz.], which is a perfectly centralized location for my territory."
Del's teams last season included the Angels, Dodgers, D-backs and Padres at the Major League level, three Triple-A teams: Salt Lake (LAA), Oklahoma City (LAD) and El Paso (SD); four Double-A teams: Mobile (AZ), Birmingham (CWS), Biloxi (MIL), Montgomery (TB) and Mississippi (ATL); and five Class A clubs: Rancho Cucamongo (LAD), High Desert Rangers (TEX), Lake Elsinore (SD), Lancaster (HOU) and Inland Empire (LAA). Toss in the mid-season California-Carolina League All-Star Game, plus coverage of the Arizona Fall League, which is held annually in his back yard.
An avid golfer, Unser kidded when asked what his Januarys are like, "My handicap gets lower. There are some days blacked out for my family that month."
Every Major League team has a rehabilitation program for its injured players.
"I'll spend time going to the various training sites in my area, looking at these players work out. Reports are filed in a data base. Spring Training begins in mid-February, and Ondo will assign certain teams in the Phoenix area to me. Early focus is on players who have no options.
"I'll provide Ondo with my schedule of Minor League teams to see if it fits the overall schedule. We welcome other opinions, but it isn't beneficial to have two or three of us sitting in the stands scouting the same team at the same time," he added.
Getting to the ballparks early to watch both teams take batting practice is something all pro scouts are instructed to do. "The first couple rounds of batting practice are the best. You get to see the hitters at their best. After that, they get into long-ball contests. That's a pet peeve of mine," admitted Unser.
Unser's Minor League schedule is lumped together depending upon his team's schedules.
"The Southern League plays five-game series which gives me a chance to see each of their starting pitchers. In 11 days I can see four different Southern League teams. I work it out in the California League by staying in an Oceanside (CA) hotel. That way I can see three teams in 12 days without changing hotels."
When the Major League All-Star Game comes around in mid-July, all Phillies pro scouts must have their reports in to Ondo in preparation for the July 31 trade deadline. "It's an exciting time for a scout. We're available for a phone call at any time and we're on alert to go here or there to get additional scouting views of players. During last year's Hamels' trade discussions, I was assigned to Fresno, Houston's triple-A team."
Deals can still be made after the deadline as the Phillies did last year in sending Chase Utley, who cleared waivers, to the Dodgers for two prospects, INF-OF Darnell Sweeney and RHP John Richy. Both played for Dodgers minor league teams on Unser's coverage. "Sweeney's a versatile player with some speed. Has a little alley pop, hits from both sides. Swing can be long but in BP I've seen a shorter stroke. Like him better as an outfielder. Richy has pitch-ability and could develop into a fourth or fifth starter. 88-90 on the gun, curve ball has some bite, throws a slider and a cutter."
Unser explained that radar guns are a valuable tool. "But, they don't paint the entire picture on a pitcher. Does his fast ball move? Does he have heart? Can he bear down with the game on the line? How does he handle adversity? How does he mix with his teammates?" Del went on to add after seeing pitchers, he'll write his reports right after breakfast the next day.
August means getting back to a combination of his major and Minor League teams again. The minors traditionally end in early September so it's one last chance to see those players. September's focus is on his four big league clubs. "Rosters expand on September first providing a chance to see some Minor Leaguers in the bigs," Unser said.
Baseball has the Arizona Fall League in which the best prospects from each of the 30 organizations participate. Six teams of 35 players each begin a 32-game schedule in mid-October. More backyard baseball for Del. "Ondo will assign one of us to one team providing maximum coverage," explained Unser.
Ondo's pro coverage scouts deserve the credit for coming up with Odubel Herrera, a Minor Leaguer with the Texas Rangers who had never played above AA ball. They liked his ability enough to select him in the Rule 5 draft in 2014. He turned in an impressive rookie season a year ago. Another find was left-handed reliever Elvis Araujo, signed as a Minor League free agent on November 13, 2014. Like Odubel, Elvis had never pitched higher than double-A. Both are considered building blocks for the future. Two more Rule 5 selections were made last December, OF Tyler Goeddel and LH reliever Daniel Stumpf. Unser scouted Goeddel and was heavily involved in his selection.
Larry Shenk is in charge of alumni relations and is the team historian for the Phillies.