Twins retain Shelton, have 5 openings on staff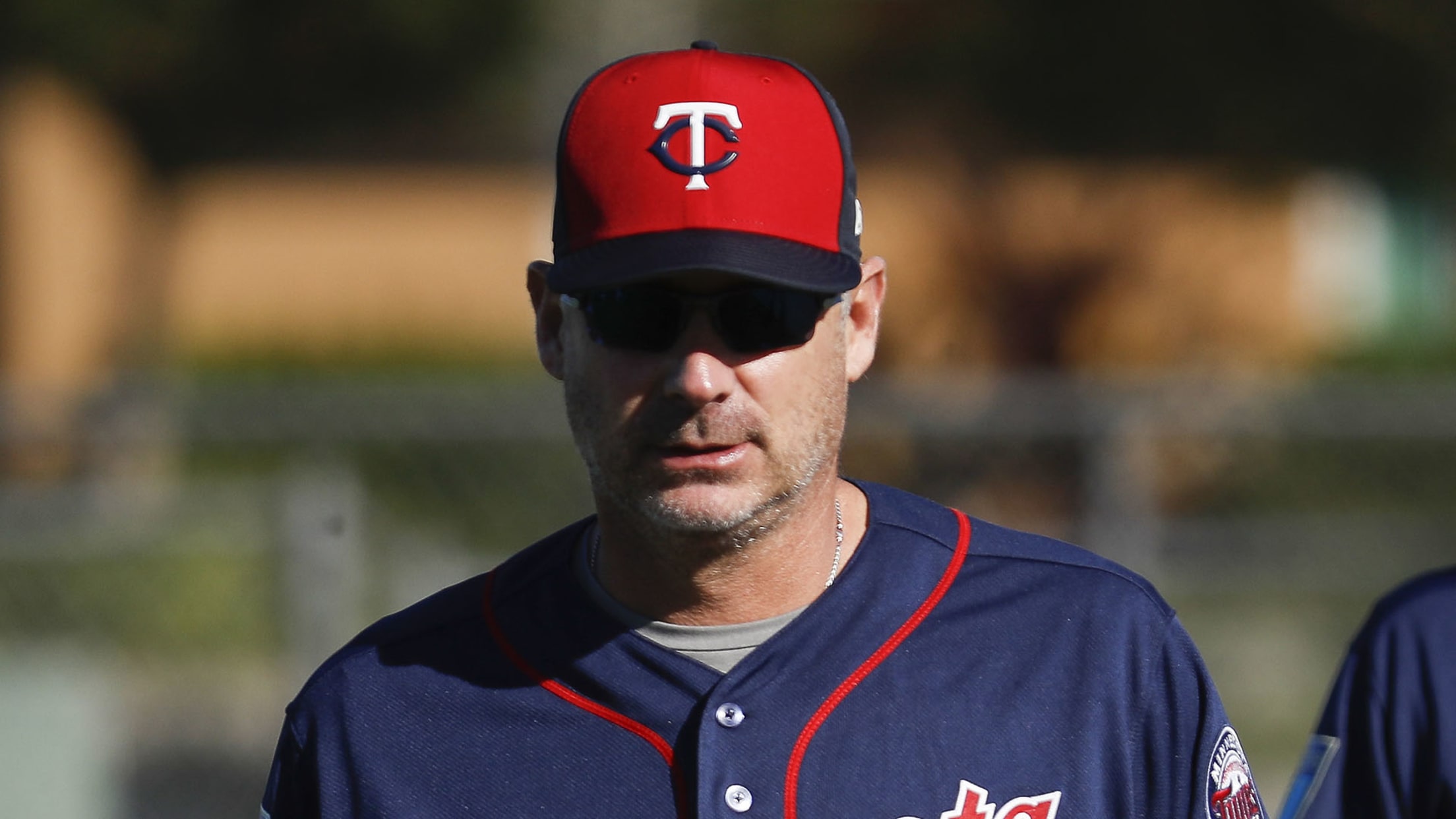 Minnesota Twins bench coach Derek Shelton walks the field before practice during baseball spring training, Saturday, Feb. 17, 2018, in Fort Myers, Fla. (AP Photo/John Minchillo) (John Minchillo/AP)
MINNEAPOLIS -- Derek Shelton will return as the Twins' bench coach after interviewing with the Rangers about their managerial opening that ultimately went to Chris Woodward, but Minnesota remains busy with five openings on its coaching staff.Pitching coach Garvin Alston, bullpen coach Eddie Guardado, third-base coach Gene Glynn, first-base coach
MINNEAPOLIS -- Derek Shelton will return as the Twins' bench coach after interviewing with the Rangers about their managerial opening that ultimately went to Chris Woodward, but Minnesota remains busy with five openings on its coaching staff.
Pitching coach Garvin Alston, bullpen coach Eddie Guardado, third-base coach Gene Glynn, first-base coach Jeff Smith and Major League coach Jeff Pickler will not be brought back next year. The only returning coaches are hitting coach James Rowson, assistant hitting coach Rudy Hernandez and Shelton.
The Twins were hopeful to retain Shelton after he interviewed with both Minnesota and Texas this offseason about becoming a Major League manager for the first time. Twins chief baseball officer Derek Falvey and general manager Thad Levine were impressed by Shelton, but they hired Rocco Baldelli with the hopes of keeping Shelton on the staff as his right-hand man.
Shelton has an extensive history with Baldelli, as Shelton was the hitting coach for the Rays in 2010 when Baldelli was a player. They also worked on the same coaching staff in Tampa Bay, as Shelton was there from 2010-16 and Baldelli joined the coaching staff as a first-base coach in '15.
Shelton, 48, has 14 years of coaching experience. Before his time with Tampa Bay, he was Cleveland's hitting coach from 2005-09; he also served as quality control coach for the Blue Jays in 2017.
With five openings on the Twins' coaching staff, Baldelli said at his introductory news conference that understanding analytics and being able to convey that information successfully to the players will be important. He also spoke of the importance of having a diverse staff, especially considering the Twins have several Latin American players.
"When you have a staff that can relate to different players in different ways, I think you have a much better chance of touching these guys and helping them in their careers and getting them where they need to be," Baldelli said. "If everyone spoke English and everyone came from the same place and everyone was very similar, personality-wise, with the same background, I think that staff is going to struggle, and I believe that. Diversity on the staff in a lot of different ways matters to me a lot."