Enberg returning to Michigan roots for 1 game
Before retiring, broadcaster to call action at Comerica Park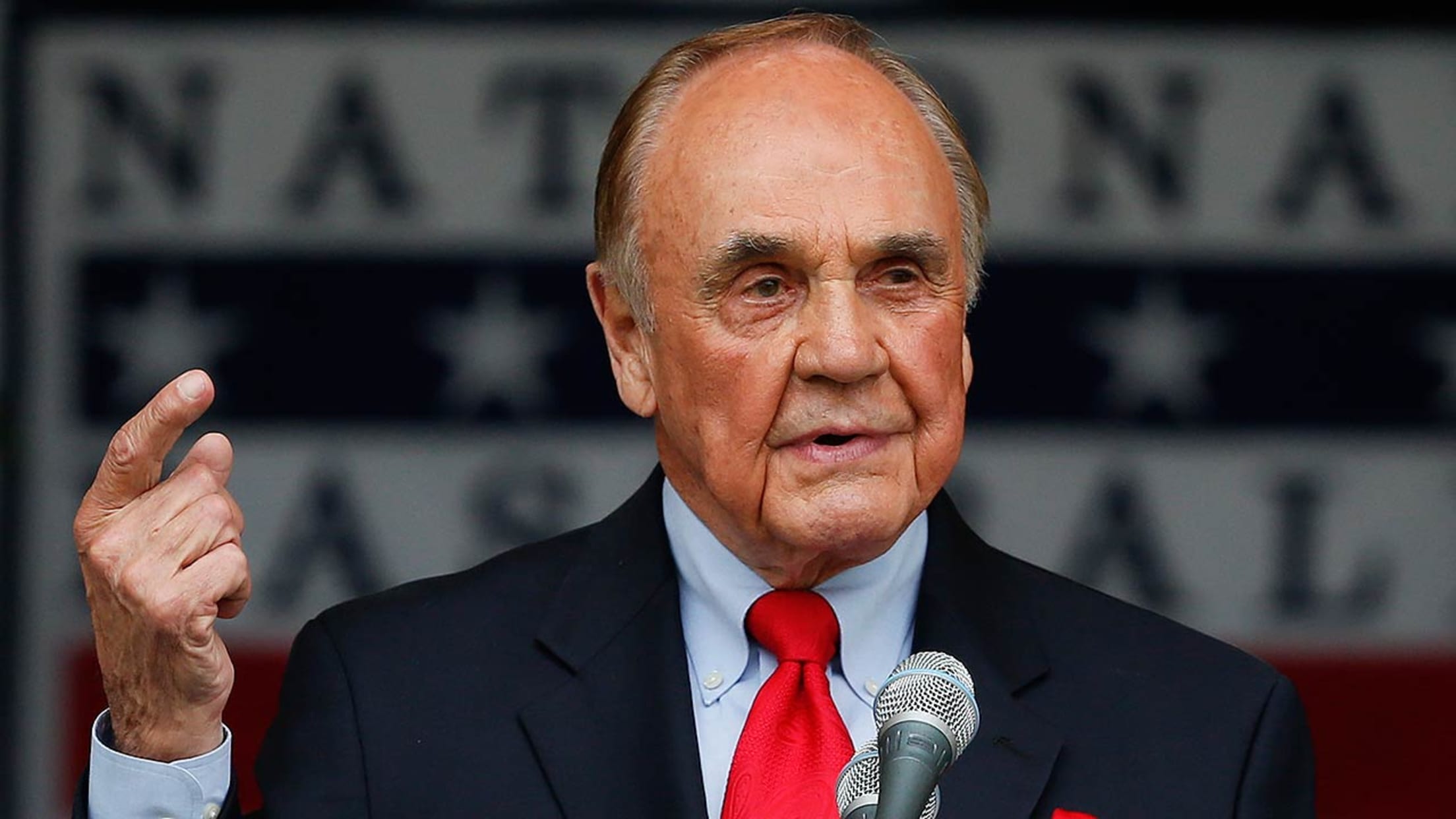 Dick Enberg called Nolan Ryan's second no-hitter from the visiting booth at Tiger Stadium. (AP)
LAKELAND, Fla. -- Dick Enberg became a Hall of Fame broadcaster as a voice of baseball in southern California and later across the country. For one game this season, the Michigan native will be the voice of the Tigers.FOX Sports Detroit announced its rotation of broadcasters for the 2016 Tigers
LAKELAND, Fla. -- Dick Enberg became a Hall of Fame broadcaster as a voice of baseball in southern California and later across the country. For one game this season, the Michigan native will be the voice of the Tigers.
FOX Sports Detroit announced its rotation of broadcasters for the 2016 Tigers scheduled, including 140 games for play-by-play man Mario Impemba and 13 for Tigers radio voice Dan Dickerson.
One other game, a May 21 contest against the Rays at Comerica Park, will go to Enberg, who has broadcast Padres games for Fox Sports San Diego for six years and is retiring when the season ends.
"One of baseball's many charms is that it's a generational game," Enberg said in a news release. "My grandfather rooted for the Tigers at Navin Field. My father took me to Briggs Stadium for my first Major League game in 1947 … Fred Hutchinson outpitched Bob Feller. In 1973, I called Nolan Ryan's second no-hitter from the visiting booth at Tiger Stadium. And now after almost 70 years, this delicious opportunity to return to Detroit in my final broadcast season to refresh my historical love of the Tigers. Wouldn't Grandpa and Dad be proud! Oh, My!"
The 14 games Dickerson will broadcast on television will feature Impemba calling the games on the radio side with Jim Price.
FOX Sports Detroit will also have a rotation of four analysts. Rod Allen, who has broadcast Tigers games since 2003, is scheduled to handle 75 games. Kirk Gibson, who rejoined the FSD crew last year, is on schedule for 60. Jack Morris will return for 14 games, while Craig Monroe will step out of the studio to do six games.