Did this LA move set up Atlanta for pennant?
What if I told you one of the best things that happened to the Braves in this National League Championship Series actually occurred in the first inning of Game 3?
What if I told you one of the best things that happened to the Braves in this National League Championship Series actually occurred in the first inning of Game 3?
"But wait!" you'd exclaim. "Wasn't the first inning of Game 3 when the Dodgers unleashed a merciless rain of runs on Kyle Wright and the Braves' bullpen?"
It was! The Dodgers scored a postseason-record 11 runs that inning. It was, seemingly, their announcement that their machine had been rebooted and that they were ready to live up to their billing as a behemoth.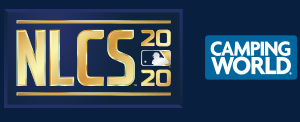 But then came Game 4 on Thursday night, when the Braves beat up on Clayton Kershaw and the L.A. bullpen in the sixth to seize a 10-2 victory and a commanding 3-1 lead in this best-of-seven NLCS.
So now, unequivocally, this Braves team -- a team with a criminally underrated pitching staff and a loaded lineup -- has a big edge, one win away from Atlanta's first World Series berth this century. And I would argue that edge extends to the pitching possibilities for the remainder of this series, too.
But before we dig into that, let's point out that it didn't necessarily have to be this way.
In that immortal first inning of Game 3, the Dodgers had a window to do something bold, brash, possibly unprecedented and perhaps even a little disrespectful to their opponent. They could have made a move that would have dramatically changed the outlook for their pitching plan the remainder of this series, which at the moment rates as pretty iffy.
The Dodgers could have pulled Julio Urías after three batters.
(Note: In the original version of this column, I suggested Urías be pulled before throwing a pitch, mistakenly assuming the three-batter minimum would not apply if he had not yet taken the mound. However, because Urías was on the lineup card, he was required to face three batters. The column has been updated accordingly.)
It was 11-0 by the time Urías stepped to the mound, 32 minutes after the game had started. In the 1,659 games in postseason history, would you care to take a guess how many teams have overcome so much as a 9-0 deficit, let alone an 11-0 deficit?
Right, that would be zero.
So, c'mon. Why was Urías pitching five innings in that game? He is unequivocally one of the Dodgers' best arms, and his career-high 101 pitches in Game 3 (a game the Dodgers won, 15-3) amounted to wasted energy. After the minimum three batters (what amounts to a short side session), he could have been saved for later in the series.
It's not normal to yank a guy and go to an impromptu bullpen game just because your offense went bananas in the top of the first inning. But it's also not normal to play a best-of-seven series with no off-days. This is the first year that has ever happened. Strange times demand creative tactics, and Dodgers manager Dave Roberts could have rolled out the dregs of his bullpen (he has 15 pitchers on the roster, for crying out loud) with little worry that Game 3 was going to get away from him.
Well, as you know, the Dodgers didn't yank Urías. They burned him. And as a result, this is how the remainder of the series looks for both clubs from a pitching perspective:
Game 5, Friday
Braves: Manager Brian Snitker wasn't committing to anything after Game 4, but A.J. Minter was tabbed the starter early Friday afternoon, confirming it's going to be a bullpen game for Atlanta. That's rarely ideal, yet the Braves are especially well equipped to do it after Bryse Wilson saved them with six innings in Game 4. Of the four relief arms used briefly in Game 4 (Will Smith, Chris Martin, Tyler Matzek and Shane Greene), only Greene had also pitched in Game 3. The rest should all be readily available. Mark Melancon and Darren O'Day will have not pitched in two days, so they'll be good to go, too. Wright (who was on a heck of a run before his brief Game 3 disaster) would be physically available to try to redeem himself.
Dodgers: See, this is where it would have been nice to have Urías as an option. That's not to say Dustin May, who will start Game 5, isn't a fantastic option in his own right. May is one of the most exciting young pitchers in the sport, with elite velocity and spin and a 165 ERA+ this season. But May is making this start on three days' rest after throwing 1 2/3 innings in Game 1. If he can't go deep, the Dodgers' depth in a win-or-go-home scenario is suspect. As we saw yet again in Game 4, the bullpen options do not inspire a ton of confidence.
• May tabbed for Game 5: 'He'll be fired up'
Advantage: Push
Game 6 (if necessary), Saturday
Braves: Even before winning Game 4, the Braves were adamant about not putting Max Fried in a position where he had to start Game 5 on short rest. Given the erratic -- and generally bad -- history of pitchers on short rest, that was a sound approach. (Fried actually made a six-inning scoreless start against the Cubs last year on three days' rest, but that was only because his previous outing had been two-thirds of an inning out of the bullpen.) So now Atlanta's ace would be fully rested after allowing just a run on four hits with two walks and nine strikeouts in Game 1. That is nothing short of optimal.
Dodgers: Walker Buehler would also be fully rested for this one, but his situation is far less optimal. He has blisters (plural) on his pitching hand -- an issue that has bothered him for nearly two months and prompted two trips to the injured list in the regular season. Though Buehler threw 100 pitches in Game 1 and limited the Braves to one run on three hits in five innings, his command was clearly affected, as evidenced by his season-high five walks. It led to a higher pitch count and a shorter night for a guy the Dodgers would really need to go deep, especially now that May will not be available as a high-leverage relief arm.
Advantage: Braves
Game 7 (if necessary), Sunday
Braves: You've probably only paid one electric bill in the span of time that the 22-year-old Ian Anderson has been in the big leagues. Nevertheless, he has 15 2/3 scoreless innings in this postseason. He only went four innings in Game 2, pitching around the traffic he allowed in walking five batters. But in an all-hands-on-deck Game 7 scenario, the Braves might not need more than a turn through the order from Anderson and his devastating changeup before hitting the Dodgers with different looks. Huascar Ynoa, who came through with four scoreless in Game 3, could be one such look, as could Wright. And Wilson could probably give the Braves an inning or two on two days' rest. Whatever the early alignment, the Braves have the deeper of the two bullpens (subject, of course, to how Friday and Saturday play out), which is a big deal.
Dodgers: You could bring in Kershaw on two days' rest at some point. But as far as the starter is concerned, it would likely have to be rookie Tony Gonsolin on full rest after giving up five runs in 4 1/3 innings in Game 2, or Urías on three days' rest after holding the Braves to a run in five innings in Game 3. Because Urías has never started on three days' rest, he's an unknown. And so neither option could be considered optimal in a must-win game.
Advantage: Braves