With Urias callup, Dodgers send pair to Triple-A
Los Angeles also promotes right-handed reliever Dayton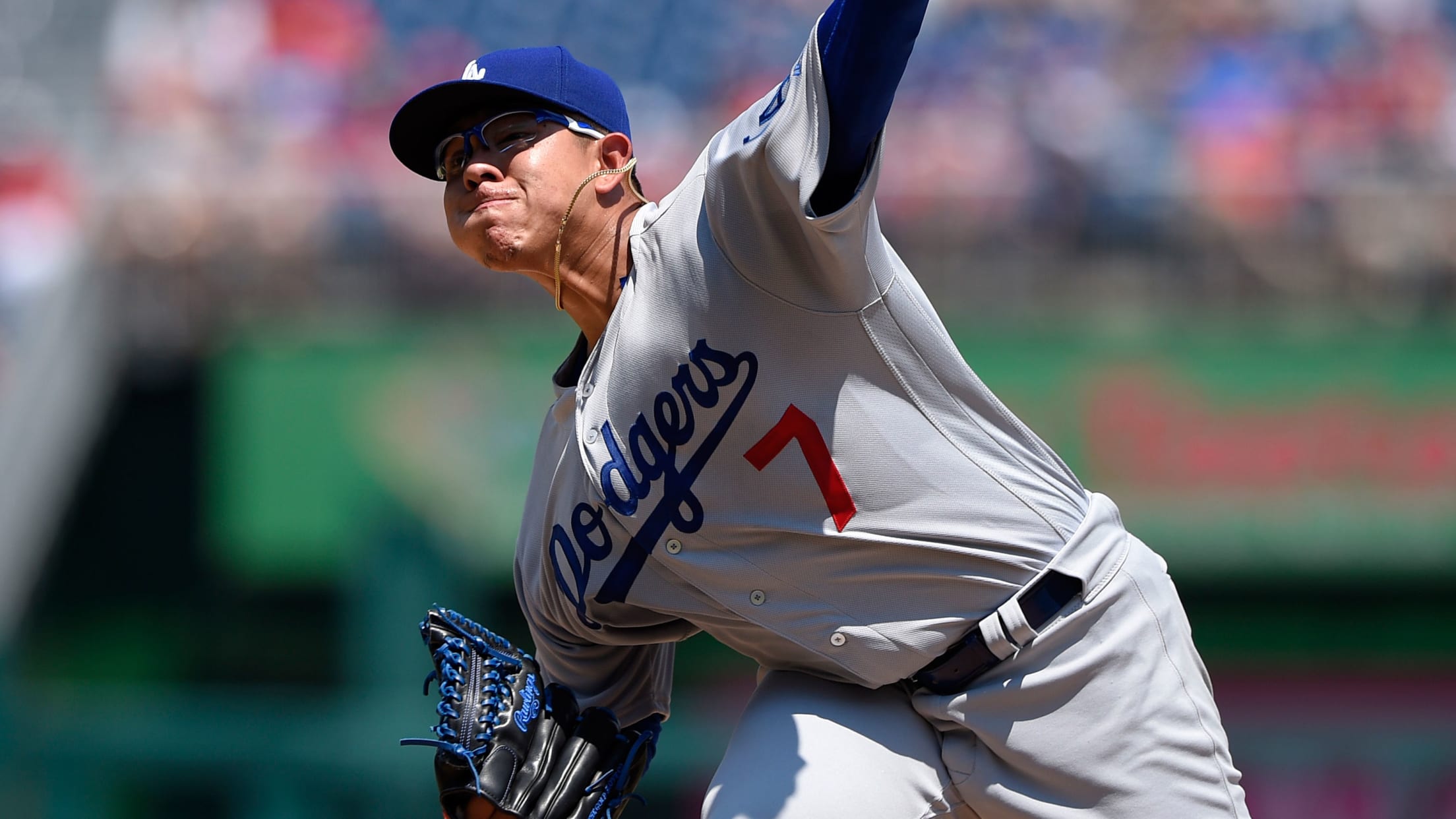 Rookie left-hander Julio Urias gave up one run in four innings on Thursday. (AP)
WASHINGTON -- The Dodgers made a pair of roster moves prior to Thursday's 6-3 win against the Nationals, calling up pitchers Julio Urías and Grant Dayton and optioning infielder Charlie Culberson and utilityman Zach Walters to Triple-A Oklahoma City.Urias started Thursday against the Nationals at Nationals Park, and he gave
WASHINGTON -- The Dodgers made a pair of roster moves prior to Thursday's 6-3 win against the Nationals, calling up pitchers Julio Urías and Grant Dayton and optioning infielder Charlie Culberson and utilityman Zach Walters to Triple-A Oklahoma City.
Urias started Thursday against the Nationals at Nationals Park, and he gave up one run in four innings. Because he had thrown only one inning over the past 16 days, the Dodgers held him to 77 pitches on the day.
"It was hard because of the inactivity, but when they told me I was going to come here, I tried to change my mindset and start thinking in [terms of] the big league level and try to help the team," Urias said through an interpreter.
The 19-year-old phenom had made eight Major League appearances before the All-Star break, posting a 4.95 ERA but striking out 44 batters in 36 1/3 innings.
Dodgers manager Dave Roberts said before Thursday's game that he's been impressed with Urias' demeanor on the mound and his ability to stay composed even when facing tough lineups and big-name opposing starters.
"It takes a special young man to handle what's been in front of Julio. I think all these experiences are going to help him," Roberts said. "We haven't made things easy on him, but he has responded."
Roberts said the Dodgers' starting-pitcher injury woes won't change the team's plans to use Urias as a reliever in the second half.
"I don't know what [Urias'] fate is as far as on the near-term," Roberts said. "But that's our plan, for him to get back in the bullpen, for us to monitor his inning usage."
In addition to Urias, the Dodgers summoned righty reliever Dayton, who had a 2.51 ERA at Triple-A. Though Dayton is 28 years old and had never pitched in the Majors, Roberts said the organization is impressed with the spin rate on his fastball. Dayton has struck out a remarkable 85 batters in 48 innings this season across Double-A and Triple-A.
"[Dayton has] got a good fastball and can give us a little bit of length. Throws a curveball, throws a change, and he's performed," Roberts said. "I'm really looking forward to putting eyes on him."
Culberson returns to the Minors after a one-game stint with the Dodgers. He drove in the team's only run in an 8-1 loss on Wednesday.
Walters was 0-for-5 with two strikeouts in about a week of Major League action.
Seager still out
Shortstop Corey Seager remains sidelined with the stomach virus that forced him to miss the first two games of the series against the Nationals. Roberts said he continues to get stronger, but the rookie was worried about getting through a whole game given the heat and humidity in Washington.
Alex Putterman is a reporter for MLB.com based in Washington.