Here's the latest on the Dodgers' injuries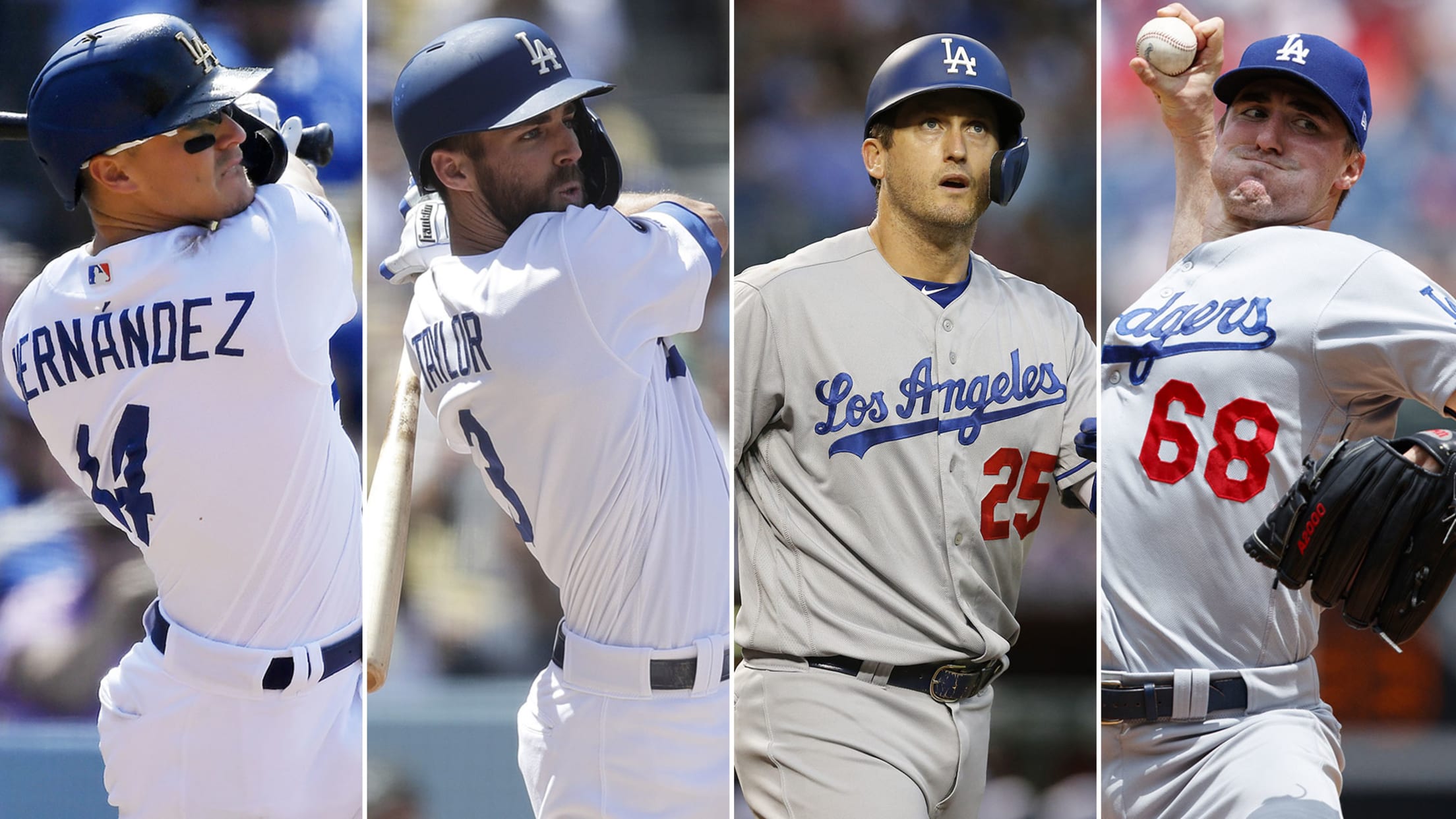 LOS ANGELES -- Injured Dodgers utility men Enrique Hernández and Chris Taylor have begun to swing bats, and manager Dave Roberts said they could be looking at Minor League rehab assignments by next weekend. Hernandez sprained his left hand on an awkward swing on July 28. Taylor suffered a left
LOS ANGELES -- Injured Dodgers utility men Enrique Hernández and Chris Taylor have begun to swing bats, and manager Dave Roberts said they could be looking at Minor League rehab assignments by next weekend.
Hernandez sprained his left hand on an awkward swing on July 28. Taylor suffered a left forearm fracture when hit by a pitch July 14 in Boston.
"Dry swings right now," said Roberts. "Hopefully, by the end of the week, next weekend, we'll get them out. ... Each day they continue to progress. I think Kiké is a couple days ahead of Chris, but they're basically in the same bucket."
More injury updates
• Roberts said David Freese, who has dealt with a hamstring and knee issue, might not be activated until Sept. 1, because the Dodgers just want him healthy for the postseason. Freese's discomfort seems to be chronic, so a later return might help him be at his peak for October.
"The goal for David, obviously for the postseason, getting him and keeping him healthy," said Roberts. "The end of August, maybe 9/1. We'll let David drive it."
Freese, who is on his second stint on the injured list with this injury, has been replaced by Tyler White. Kristopher Negron was acquired to fill in for Hernandez. Matt Beaty was recalled after Taylor was injured.
• Newly acquired infielder Jedd Gyorko has begun a rehab assignment at Double-A Tulsa for back, hamstring and wrist injuries.
• Hyun-Jin Ryu will miss one start with a sore neck, and Roberts said he will return for the last game in Arizona (Aug. 11), or the first game against Miami at home (Aug. 13).
• Ross Stripling will pitch two innings on a rehab assigning on Tuesday.
Ken Gurnick has covered the Dodgers for MLB.com since 2001.