Cuban infielder Fernandez shaking off rust
Non-roster invitee can play second base, trying to learn third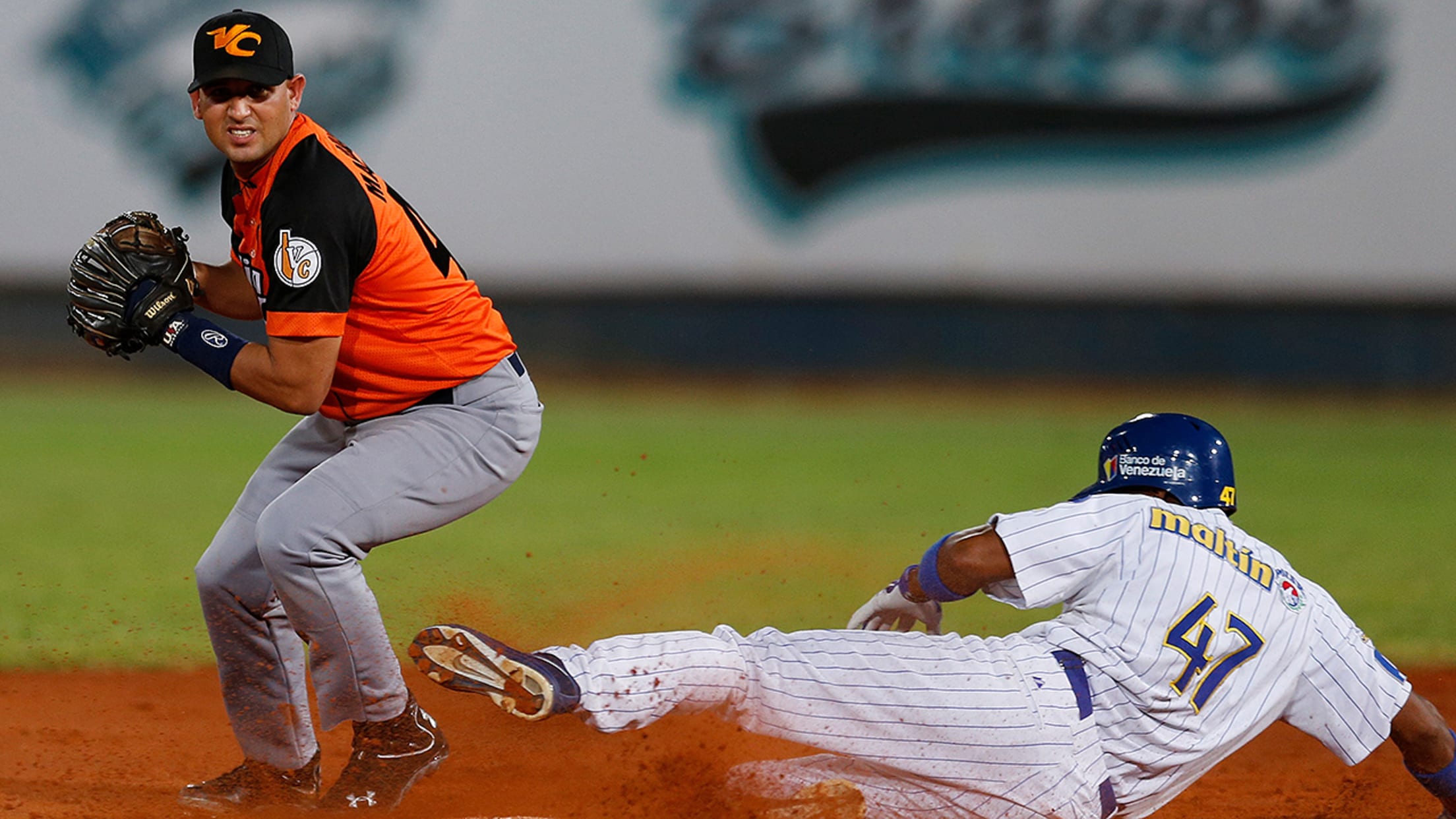 After playing seven seasons in Cuba's Serie Nacional, Jose Miguel Fernandez has played sparingly since 2015. (AP) (AP)
PHOENIX -- The Dodgers' latest Cuban talent is 28-year-old infielder Jose Miguel Fernandez, who is among the non-roster invitees that will participate in Tuesday's first full-squad workout.Fernandez played seven seasons for Matanzas in Cuba's Serie Nacional but was suspended in 2015 for attempting to defect. He left Cuba in December
PHOENIX -- The Dodgers' latest Cuban talent is 28-year-old infielder Jose Miguel Fernandez, who is among the non-roster invitees that will participate in Tuesday's first full-squad workout.
Fernandez played seven seasons for Matanzas in Cuba's Serie Nacional but was suspended in 2015 for attempting to defect. He left Cuba in December of that year and didn't play competitively until the recently completed Dominican Republic Winter League, where he hit .286 in 18 games.
• Spring Training: Information | Tickets | Schedule | Gear
"The hardest part for me was getting ready," said Fernandez. "I spent two years training and not playing, so I had to adjust to the timing of batting."
Signed to a $200,000 contract, Fernandez is viewed by the Dodgers as a left-handed contact hitter who can play second base, his preferred position, but also third base.
"All my life I played second base, but in the Dominican Republic they put me at third," he said. "I will play whatever position they want; I just want to play baseball. But I'm most comfortable at second base."
He said he played against new teammate Yasiel Puig in the Cuban league, where Puig was "a superstar," he said.
Fernandez said he understands that his initial assignment coming out of Spring Training could be influenced by his rustiness from a two-year layoff and a crowded big league roster.
"The field will decide," he said. "I will train hard. I expect to do well. After that, it's for the front office to decide if I'm at a good level. My dream is to be in the big leagues, and I will work hard to make that happen."
Ken Gurnick has covered the Dodgers since 1989, and for MLB.com since 2001.