Mattingly sees slide rule as another adjustment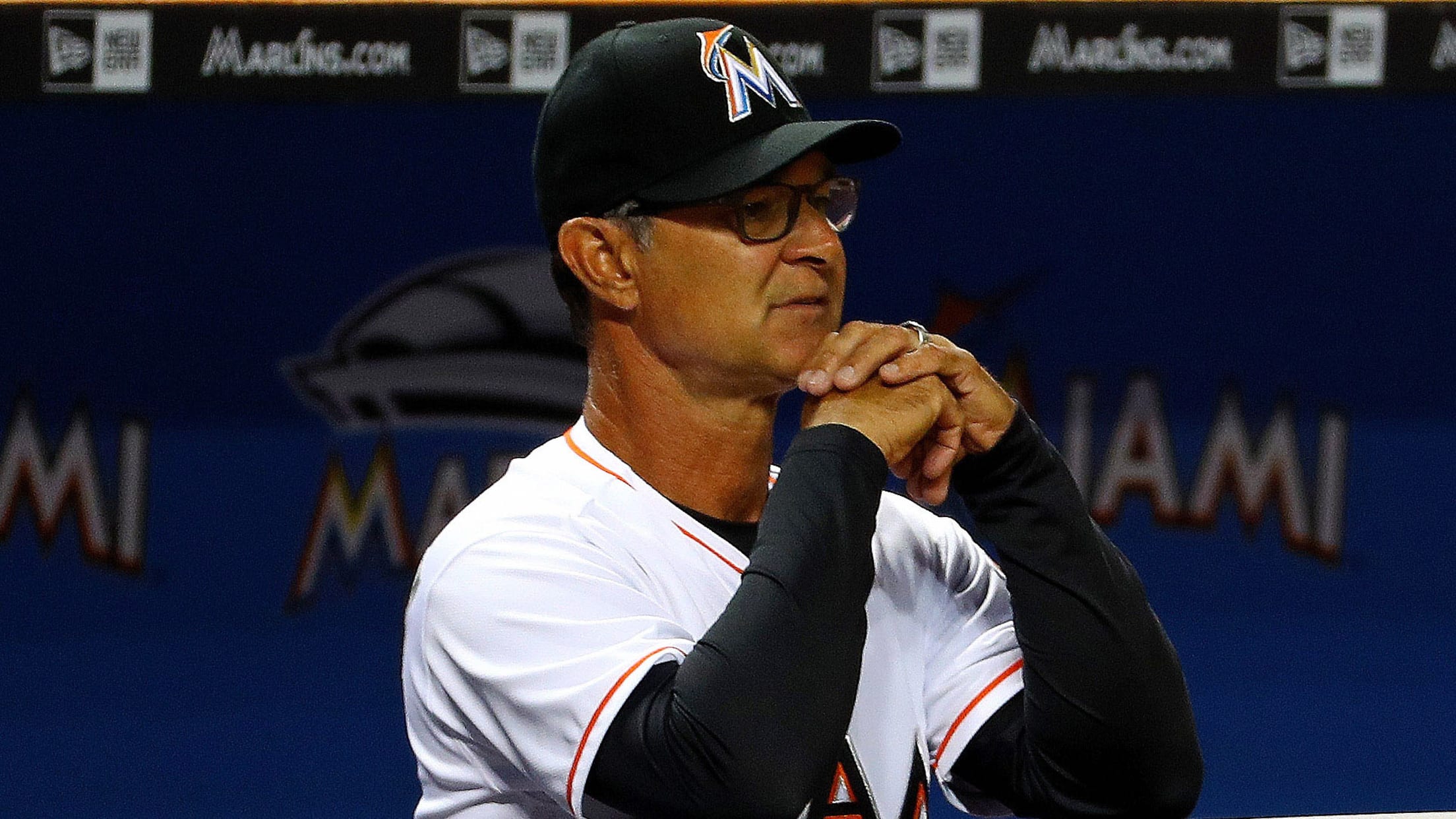 "We've tried to explain the rule exactly -- what's legal, what's not legal," Don Mattingly said. (Getty Images) (Mike Ehrmann/Getty Images)
WASHINGTON -- Major League Baseball's new slide rule shouldn't be an issue for the Marlins, as long as the players understand the rule.The way manager Don Mattingly sees it his club will have to make the adjustments. If they do, it shouldn't be a problem."In general, we've definitely prepared for
WASHINGTON -- Major League Baseball's new slide rule shouldn't be an issue for the Marlins, as long as the players understand the rule.
The way manager Don Mattingly sees it his club will have to make the adjustments. If they do, it shouldn't be a problem.
"In general, we've definitely prepared for it," Mattingly said. "We've looked at video that they've sent us. We've taken different slides. We've tried to explain the rule exactly -- what's legal, what's not legal. What you can do and what you cannot do. That comes in a little bit of conflict in how you've played your whole life, so there's a little bit of conflict. Guys I think will make that adjustment."
Adjusting, that's the key.
Under rule 6.01(j), runners have to make a "bona fide slide," which involves contact with the ground before reaching the base, attempting to reach the base with a hand or foot, and being able to remain on the bag at the completion of the slide.
"Just like the home-plate rule, replay, a lot of those same things, you have to make adjustments within the rules of the game, that's just the way it is," Mattingly said.
The rule became an issue in Tampa Bay's 3-2 win over Toronto on Tuesday. The play in question came when the Blue Jays' Jose Bautista was called for interference at second base. So instead of the Blue Jays getting potentially two runs, and claiming a one-run lead, the interference resulted in two outs and the game ending in the Rays' favor.
"I don't think necessarily my opinion really matters that much," Mattingly said. "I think the one thing we know in all spots, rules change, you have to adjust. You can say all you want about it, but you have to make the adjustment."
Not only must players change how they attempt a takeout slide, the middle infielders also must adjust. They must stay on the base to complete an out, since the neighborhood play no longer is being ruled an out.
"Defensively, you make an adjustment by having to stay on the bag," Mattingly said. "The neighborhood rule is part of the slide rule. You've got to make that adjustment, knowing you have to stay on the bag when turning that double play or coming across, you have to actually touch, instead of being in the area."