Brocail, Warthen set out to improve pitching staff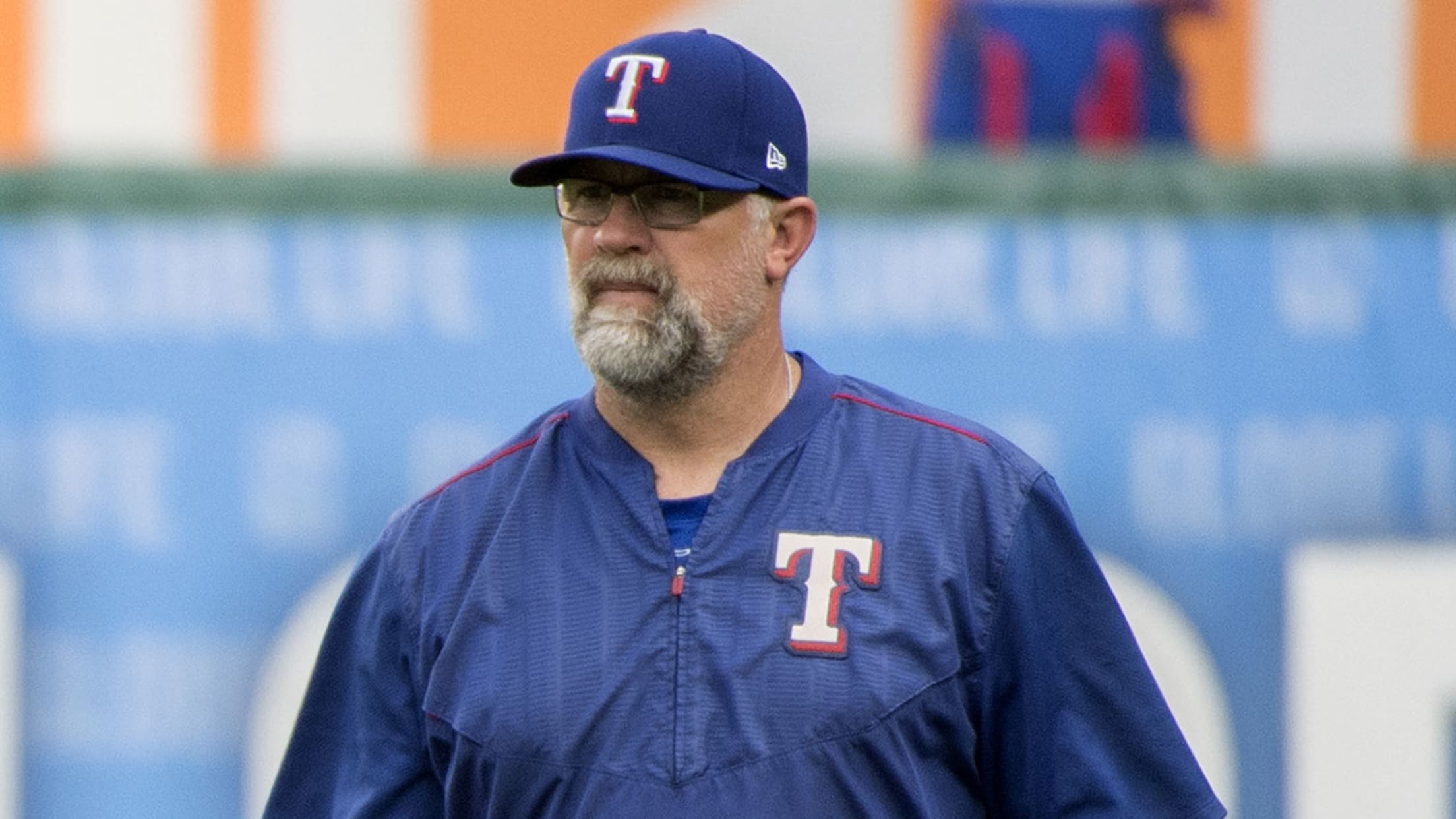 SURPRISE, Ariz. -- Rangers pitching coach Doug Brocail was out on the back fields Tuesday morning, watching his pitchers throw their bullpen sessions. Dan Warthen was right there with him.Warthen, who has 17 years of experience as a Major League pitching coach, was hired this offseason to be Brocail's assistant
SURPRISE, Ariz. -- Rangers pitching coach Doug Brocail was out on the back fields Tuesday morning, watching his pitchers throw their bullpen sessions. Dan Warthen was right there with him.
Warthen, who has 17 years of experience as a Major League pitching coach, was hired this offseason to be Brocail's assistant as part the Rangers' restructured pitching leadership.
Spring Training:Info | Tickets | Schedule | Gear
:: Spring Training coverage presented by Camping World ::
He replaces bullpen coach Brad Holman, who was not brought back. But Warthen will be in the dugout as assistant pitching coach to be next to Brocail. Hector Ortiz will serve as bullpen coach.
Warthen was hired after 10 years with the Mets and was the Tigers' pitching coach from 1999-2002 when Brocail was a reliever with Detroit.
"Tremendous help," Brocail said of Warthen. "I know him well. He knows me extremely well. It's not going to rest all on my shoulders. I've got somebody I trust -- not that I didn't trust Brad at all -- but when we made the decision to go out and get Dan, it was one I was really comfortable with."
But having a veteran pitching coach on staff could be perceived as putting Brocail on the "hot seat" as he enters his third year with the Rangers.
"It might," Brocail said. "It might. I understand how this baseball works. I am going to go out and do my job to the best of my ability. They have an easy decision to make if I fail."
Warthen was hired to help make the Rangers' pitching staff better, not to be an easy replacement for Brocail. But the Rangers' pitching needs to be better.
The Rangers had a 4.66 ERA last year, the fifth highest in the American League. They had the third most walks and were last in the league in strikeouts. The Rangers finished 78-84 after winning division titles the two previous years.
"We all have our work cut out for us, coming off a season we weren't real happy about," Brocail said. "Hopefully I can put the A-B-C's of baseball and some simplicity back into our attack. The year before [2016] kind of haunted us a little bit because I thought, 'Well, we made the playoffs; we are going to be better.' Wasn't the case. We were hurt, we didn't do as well as I wanted us to do and didn't do as well as the players wanted to do. So we have our work cut out for us."
The emphasis will be on strike one. Opposing hitters batted .211 off Rangers pitchers after getting behind 0-1 in the count, as opposed to .254 after a 1-0 count. The slugging percentage was almost 100 points higher (.454 to .355) when Rangers pitchers got behind with the first pitch.
They got behind way too much. Rangers pitchers threw first-pitch strikes 58.5 percent of the time last year, the third-lowest rate in the league.
"Take the simple, what we are good at, and utilize it," Brocail said. "I think so many times we worry about the opposing team and we forget how good we are. We get away from what we are good at. We need to get back to basics, this is what you do well, now go and attack. I think we got away from that.
"Strike one is the most important thing. Everybody knows we led the league in 3-2 counts. That's unacceptable, especially with the arms we have."