Pedroia scratched from rehab start
Price tosses bullpen session; Chavis grateful for mother's devotion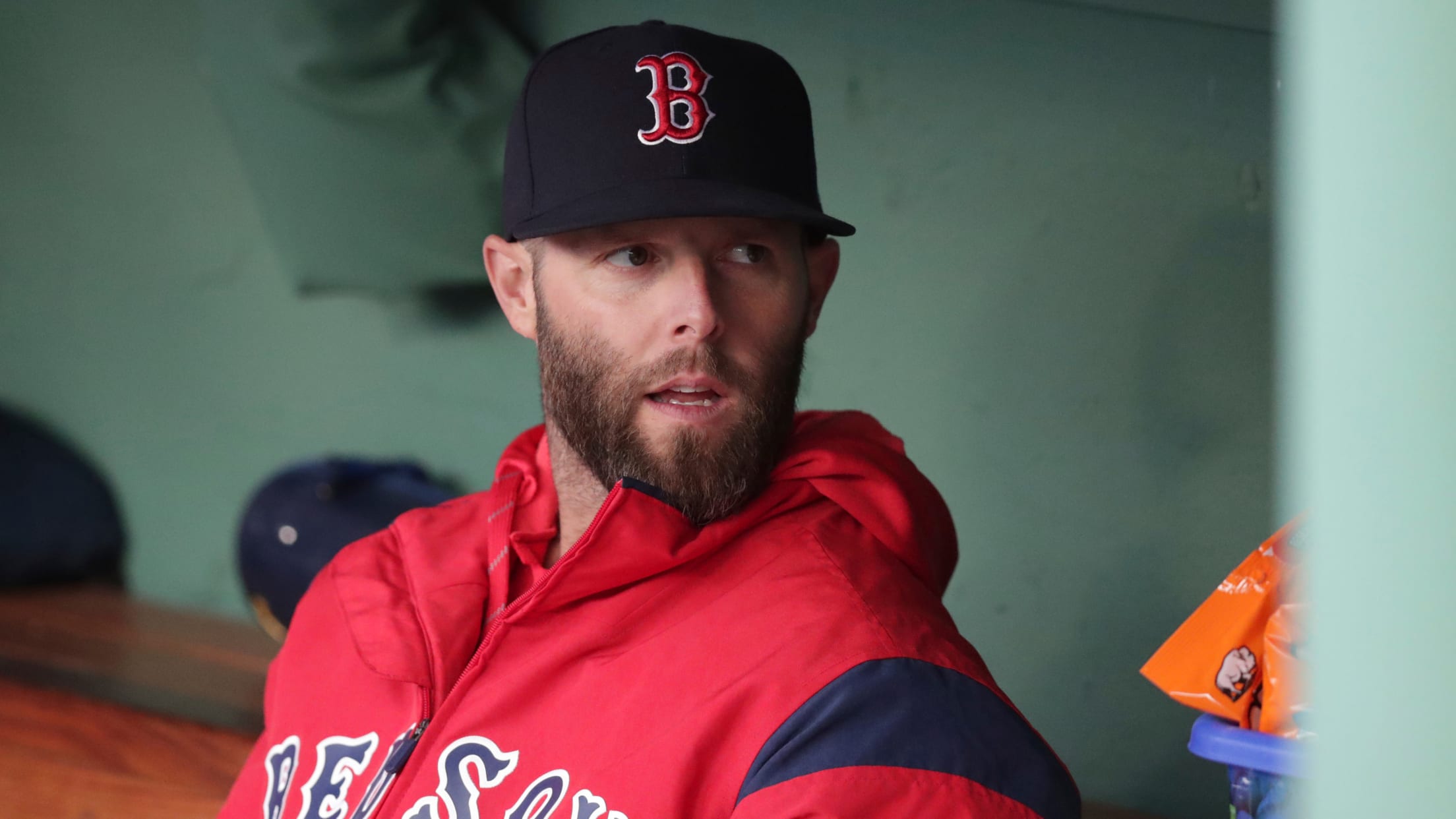 BOSTON -- The plan for Dustin Pedroia to play the first of three days in a row for Double-A Portland on Saturday never got off the ground, as the second baseman was scratched with what everyone hopes is a minor setback with his problematic left knee. "He was just sore,"
BOSTON -- The plan for Dustin Pedroia to play the first of three days in a row for Double-A Portland on Saturday never got off the ground, as the second baseman was scratched with what everyone hopes is a minor setback with his problematic left knee.
"He was just sore," said Red Sox manager Alex Cora. "He was going to play today, but they just got rained out. Most likely, he will fly in [to Boston] today, tonight. We'll see him tomorrow, and then we'll go from there. I talked to him this morning. He doesn't feel it's something major. He's being smart about it. He's not going to take chances at this point."
Until Saturday, things had been going well for Pedroia on his latest Minor League rehab assignment. He played five games between May 2-9, going 4-for-16.
"I was surprised [about the lineup scratch], honestly," said Cora. "I was on my way to the house and I got a text from [trainer] Brad [Pearson]. I was surprised. I talked to Pedey. He texted me and I talked to him this morning. He's on board with [being] smart. Hopefully it's nothing. Hopefully it's the brace, that it's too tight or something. I don't know. We'll find out tomorrow."
Price throws bullpen session, could start next weekend
David Price continues to make strong progress from the left elbow tendinitis that led to his move to the injured list, retroactive to May 3.
After playing catch for several days, Price advanced to a bullpen session on Sunday.
Though the Red Sox still haven't named a starting pitcher for Wednesday, Cora thinks that Eduardo Rodriguez will probably take that turn, and that Price is more likely to make his return for next weekend's three-game series against the Astros.
Chavis savors relationship with mom
Sunday marked the first Mother's Day as a Major Leaguer for top Red Sox prospect Michael Chavis, giving him some time to reflect on the person most responsible for his path to get to this point.
That would be his mother, Dorothy Nugent, who is already known to Red Sox fans as the woman who was cheering wildly in the stands behind home plate when her son belted his first Major League homer on April 23.
"There's a lot that sticks out about my mom," Chavis said. "The biggest thing is, I grew up pretty poor, honestly, and my mom not only picked up a second job, but worked overtime in her first job every single night so she could pay for me to play baseball.
"Like everybody knows, travel ball is not cheap, especially in Georgia. At the time, I didn't know or even appreciate it. In fact, I wasn't aware of it. I remember being upset, just because she wasn't home a lot. We would get in arguments about that kind of stuff. And then, as I grew up, I realized I was a spoiled brat by not realizing it was happening and not being more appreciative of it. I mean, I look at it now, I owe her the world. I literally do."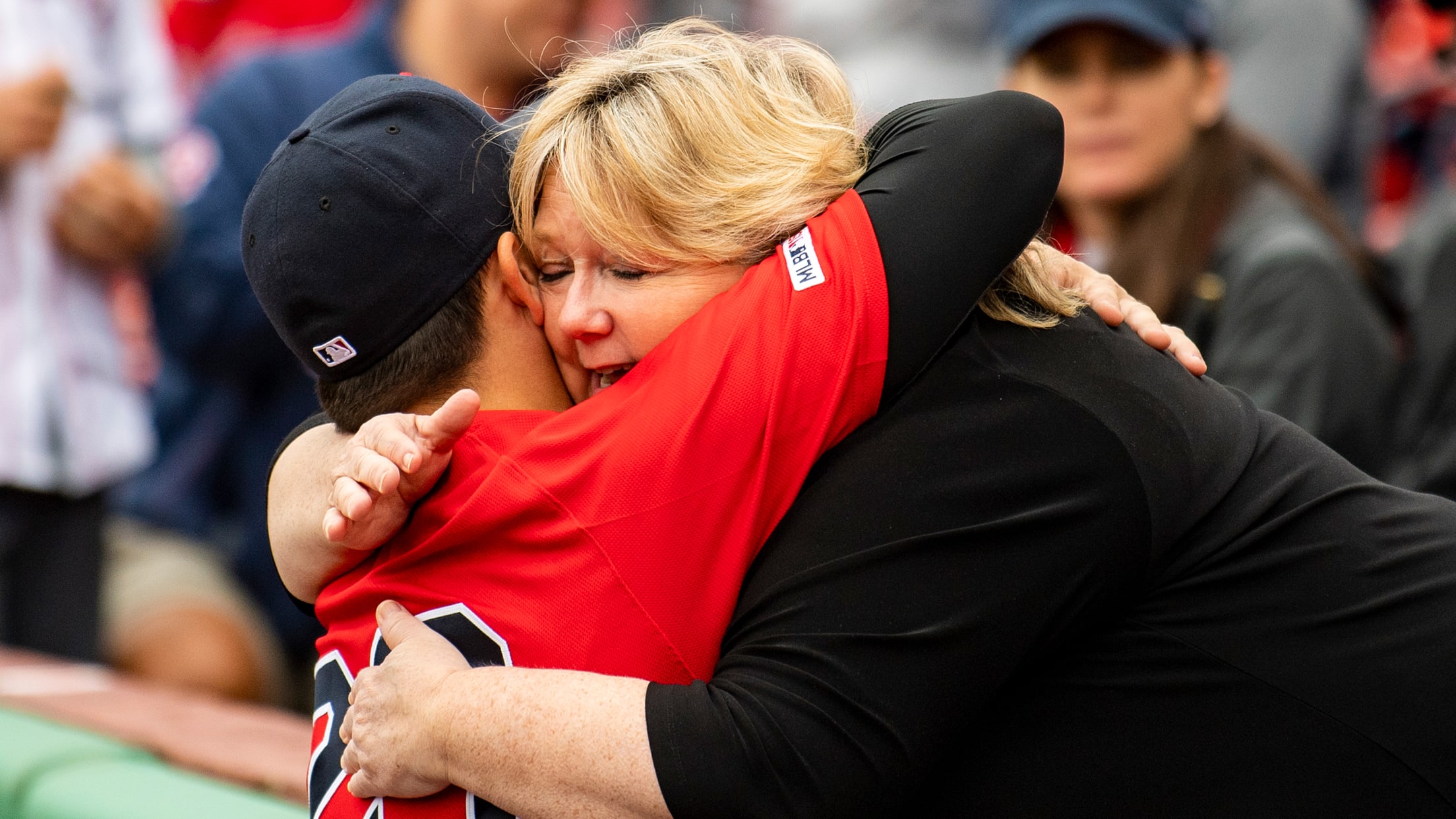 When Chavis talks about his mom, he sort of shakes his head at how utterly dedicated she continues to be.
"She's unbelievable," Chavis said. "She missed my two-homer game in Chicago and she was incredibly upset and apologizing to me for missing it. I was like, 'How were we supposed to know that was going to happen, Mom?' She was like, 'I should have been there.' I was like, 'No, you didn't need to be.' That's just how she is. She's so genuine."