Pedey's comeback takes another big step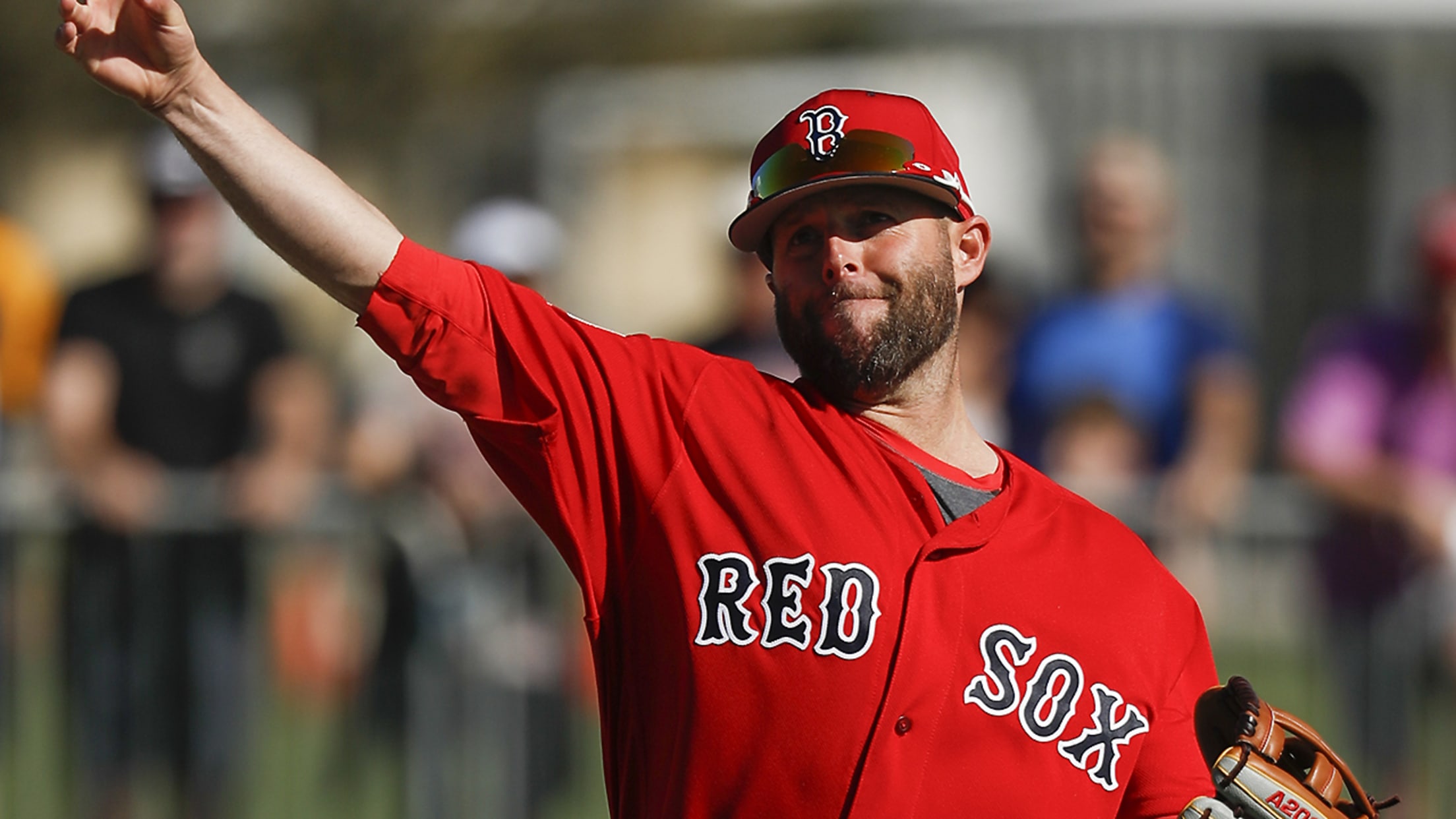 Boston Red Sox second baseman Dustin Pedroia practice during spring training baseball, Tuesday, Feb. 20, 2018, in Fort Myers, Fla. (AP Photo/John Minchillo) (John Minchillo/AP)
BOSTON -- Dustin Pedroia hit a single to right in the opener of his Minor League rehab assignment at Triple-A Pawtucket on Monday night.The veteran went 1-for-3 and played five innings at second base, taking another key step in his comeback from the cartilage restoration procedure he had on his
BOSTON -- Dustin Pedroia hit a single to right in the opener of his Minor League rehab assignment at Triple-A Pawtucket on Monday night.
The veteran went 1-for-3 and played five innings at second base, taking another key step in his comeback from the cartilage restoration procedure he had on his left knee during the offseason.
It was an uneventful night for Pedroia in the field, as he handled the only chance he got, fielding a popup.
• Pedroia meets with media before rehab game
Look for Pedroia to stay in the Minors for approximately two weeks before his activation by the Red Sox.
Speaking to reporters after he came out of the game, Pedroia expressed full confidence in his knee.
"After I got out there in the first inning, I didn't think about my knee one time," Pedroia said. "That's when you kind of know you're good. So just continue going. Hopefully tomorrow I feel better than I did today and get after it.
"I'm fine now. I don't have any issues. I think the work that we put in to get to this point, that's the reason why. You're going to see the same guy you've seen play for however many years I've played."
Pedroia has gained perspective in his battle back from the most significant surgery of his career.
"Yeah, a lot of things have changed. My outlook on baseball and a lot of things," he said. "I was in extended [spring training] playing 10 o'clock games in 100-degree weather and everyone is like, 'This sucks.' And I'm like, 'Man, it really doesn't suck. You're playing baseball. You should enjoy it.' Doesn't matter what the weather's like or the time, or what. Because somebody could take it away from you real quick. Then you have to complain about something else."