Spring struggles of Espinosa not a concern
Baker confident shortstop will get going at the plate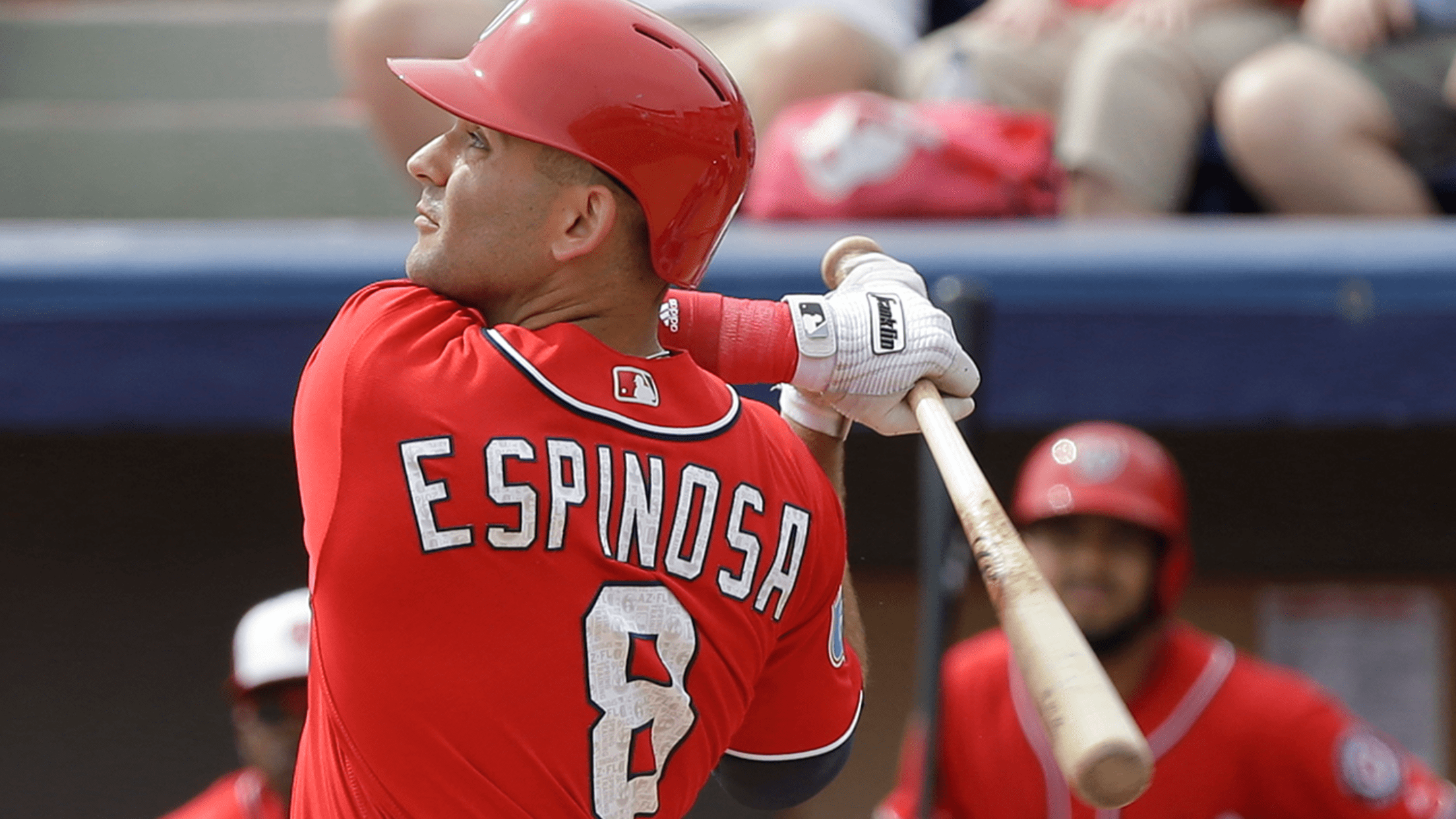 "We'll figure it out. We'll help him because we need him," Dusty Baker said. (AP)
KISSIMMEE, Fla. -- Nationals manager Dusty Baker said shortstop Danny Espinosa is frustrated because he is 0-for-7 with four strikeouts to start the Grapefruit League season. But Baker is not concerned, and he believes Espinosa needs to play often.Espinosa, who has been playing every other day, will start against the
KISSIMMEE, Fla. -- Nationals manager Dusty Baker said shortstop Danny Espinosa is frustrated because he is 0-for-7 with four strikeouts to start the Grapefruit League season. But Baker is not concerned, and he believes Espinosa needs to play often.
Espinosa, who has been playing every other day, will start against the Tigers and hit seventh on Wednesday. Espinosa is slated to be the Nationals' Opening Day shortstop against the Braves on April 4. Last year, he hit .240 with 13 home runs and 37 RBIs over 118 games in a backup role.
"We'll figure it out. We'll help him because we need him," Baker said. "We don't know if the kid [Trea Turner] is ready or not. Then what? We have to do things that we have to do. We are trying to reverse some things in the past. Every at-bat is not life and death."