Butler ready to make Cubs debut vs. Royals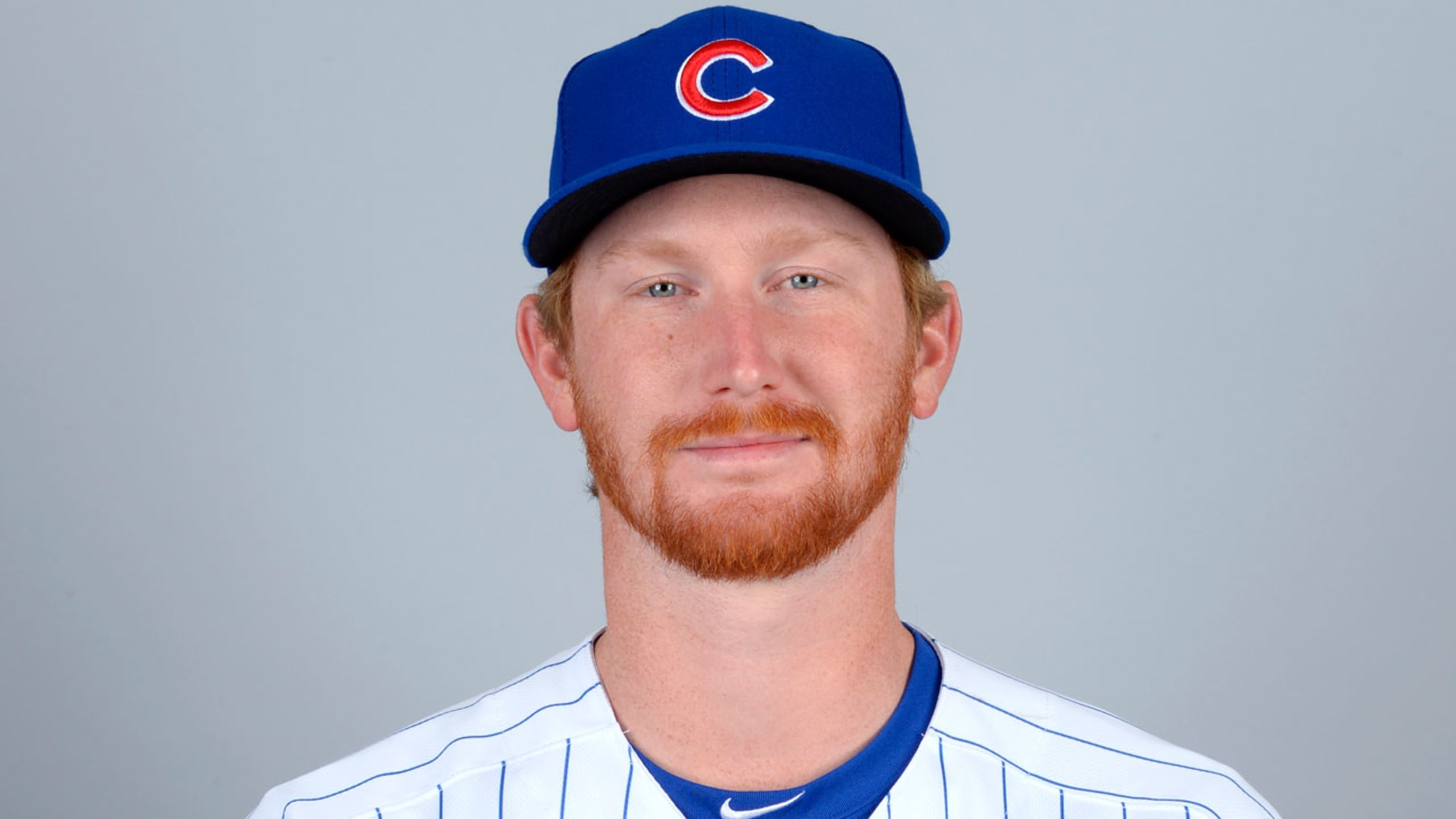 Eddie Butler is well aware that Wrigley Field can have days when it favors hitters as well. (Getty)
MESA, Ariz. -- Eddie Butler and Addison Russell were teammates on the U.S. Team in the 2013 SiriusXM All-Star Futures Game. It gave Butler a chance to razz the shortstop."I went up to him and said, 'Dude, you're killing me,'" said Butler, a right-handed pitcher who was in the Rockies'
MESA, Ariz. -- Eddie Butler and Addison Russell were teammates on the U.S. Team in the 2013 SiriusXM All-Star Futures Game. It gave Butler a chance to razz the shortstop.
"I went up to him and said, 'Dude, you're killing me,'" said Butler, a right-handed pitcher who was in the Rockies' organization at the time while Russell was 19 years old and representing the Athletics. "I said, 'I hate seeing you in the box.' [Russell] said, 'I hate hitting off you. I keep getting lucky.'"
Russell, now the starting shortstop for the Cubs, vaguely recalls hitting a homer off Butler in the Minors. When told that Butler remembered it distinctly, Russell smiled.
• Contreras learns firsthand by catching Lester
"That's a pitcher's memory," Russell said.
Russell and Butler now are teammates on the Cubs, who acquired Butler in a Feb. 1 deal with the Rockies. Butler will make his first start and appearance this spring on Wednesday against the Royals (watch live with an exclusive free webcast at 2:05 p.m. CT).
"He's got some electric stuff," Russell said of Butler. "I believe he has a two-seam. That's all I remember."
The Cubs are hoping Butler benefits from a change of scenery. The righty, who turns 26 on March 13, was 6-16 with a 6.50 ERA in 36 games (28 starts) with the Rockies. That includes going 3-7 with a 7.92 ERA at Coors Field.
"Their saying is 'attitude over altitude,'" Butler said of the Rockies. "Everybody knows it, and your stuff isn't going to move as much and it's a matter of making adjustments and being able to make adjustments quicker.
"You go from being on the road and say your curveball breaks 15 inches on the road, and at home, it breaks seven inches," Butler said. "You're always making adjustments. You go on the road and your stuff is moving all over the place and it's hard to control, and you go home and expect it to move and it doesn't. It's tough to control, but everybody has to pitch in it."
Butler is well aware that Wrigley Field can have days when it favors hitters as well. On July 29, 2015, he faced the Cubs on the last day of a three-game series. The wind had blown in from Lake Michigan for the first two days. It switched when Butler started, and was clocked at 12 mph and blowing left to right.
"You see balls get absolutely crushed for two days and they go nowhere," Butler said. "On my day, even [Anthony Rizzo] came up to me the other day and said, 'I got a cheap home run off you when the wind was blowing out.' I'm not going to say that, but he did hit a home run off me that day that started at right field and ended up hitting the foul pole. It is what it is."
While Cubs pitching coach Chris Bosio has had an impact on Butler in their short time together as they work on alignment, the pitcher does like to talk to hitters.
"You can ask them for feedback and sometimes they'll tell you, 'I can see your slider right out of your hand,'" Butler said. "I'll listen to anything that can help me -- a catcher can only see from his angle, and it's a different angle for the hitter."
Russell will provide input if asked.
"He has an outgoing personality as far as having a conversation with him," Russell said. "I'm looking forward to getting to know him a little better."