Red Sox summon Rodriguez to face O's
Talented lefty to make 2016 debut; Hembree optioned to Triple-A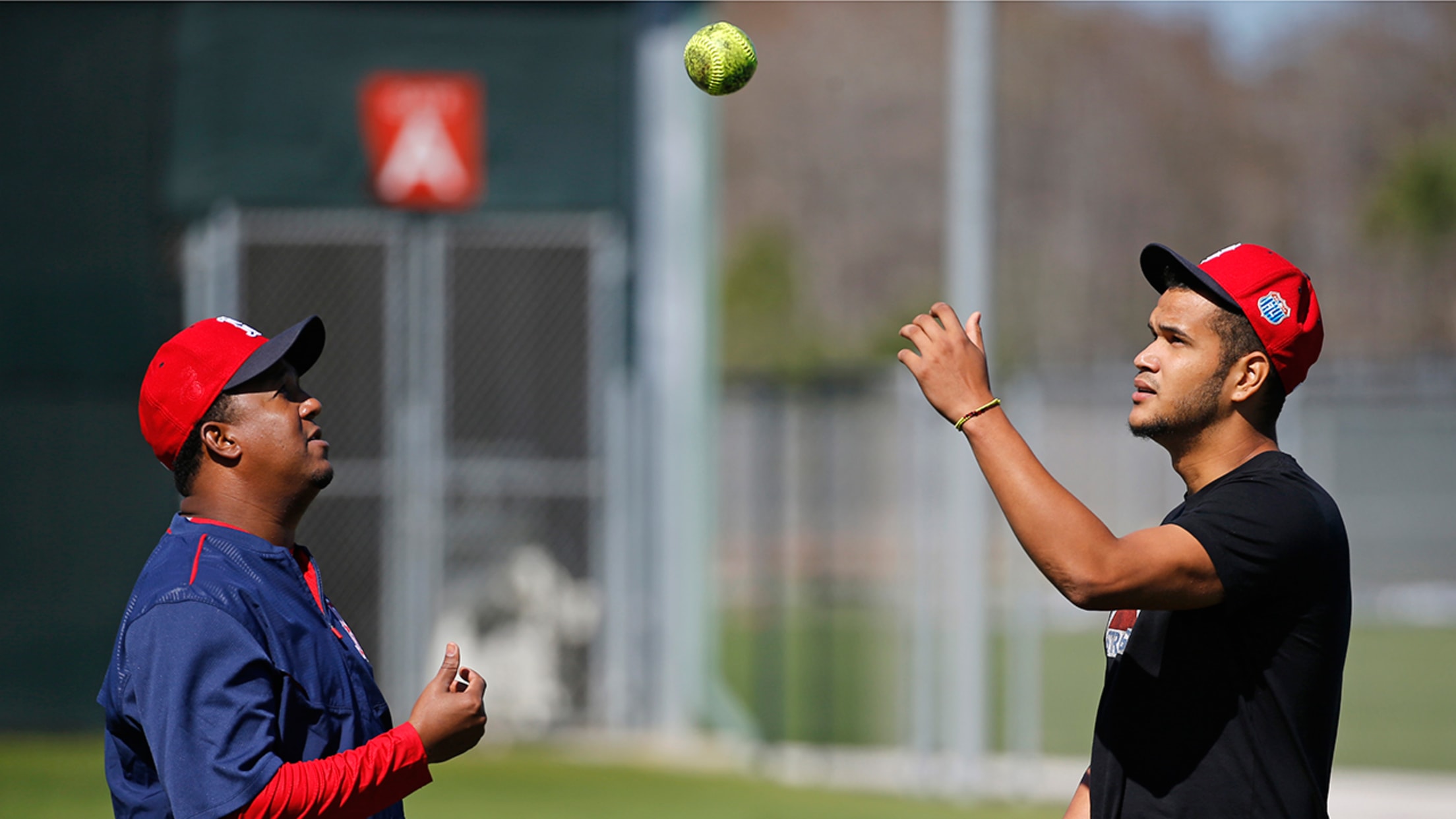 Eduardo Rodriguez (right) worked under the tutelage of Pedro Martinez during camp. (AP)
The Red Sox activated left-hander Eduardo Rodriguez from the 15-day disabled list Tuesday and optioned right-hander Heath Hembree to Triple-A Pawtucket.Rodriguez, who will start tonight against the Orioles, was placed on the DL with right patella subluxation on April 3 after originally suffering the injury in February. He made five
The Red Sox activated left-hander Eduardo Rodriguez from the 15-day disabled list Tuesday and optioned right-hander Heath Hembree to Triple-A Pawtucket.
Rodriguez, who will start tonight against the Orioles, was placed on the DL with right patella subluxation on April 3 after originally suffering the injury in February. He made five rehab starts with Pawtucket, posting a 3.54 ERA. Rodriguez most recently pitched Tuesday, throwing 102 pitches and striking out seven and allowing one run in seven innings.
Rodriguez, 23, was acquired by Boston from Baltimore in 2014. He was 10-6 with a 3.85 ERA in 21 starts in 2015.
Hembree is 2-0 with a 2.14 ERA in 12 appearances for the Red Sox this season.