E-Rod may rejoin Sox after dominant rehab outing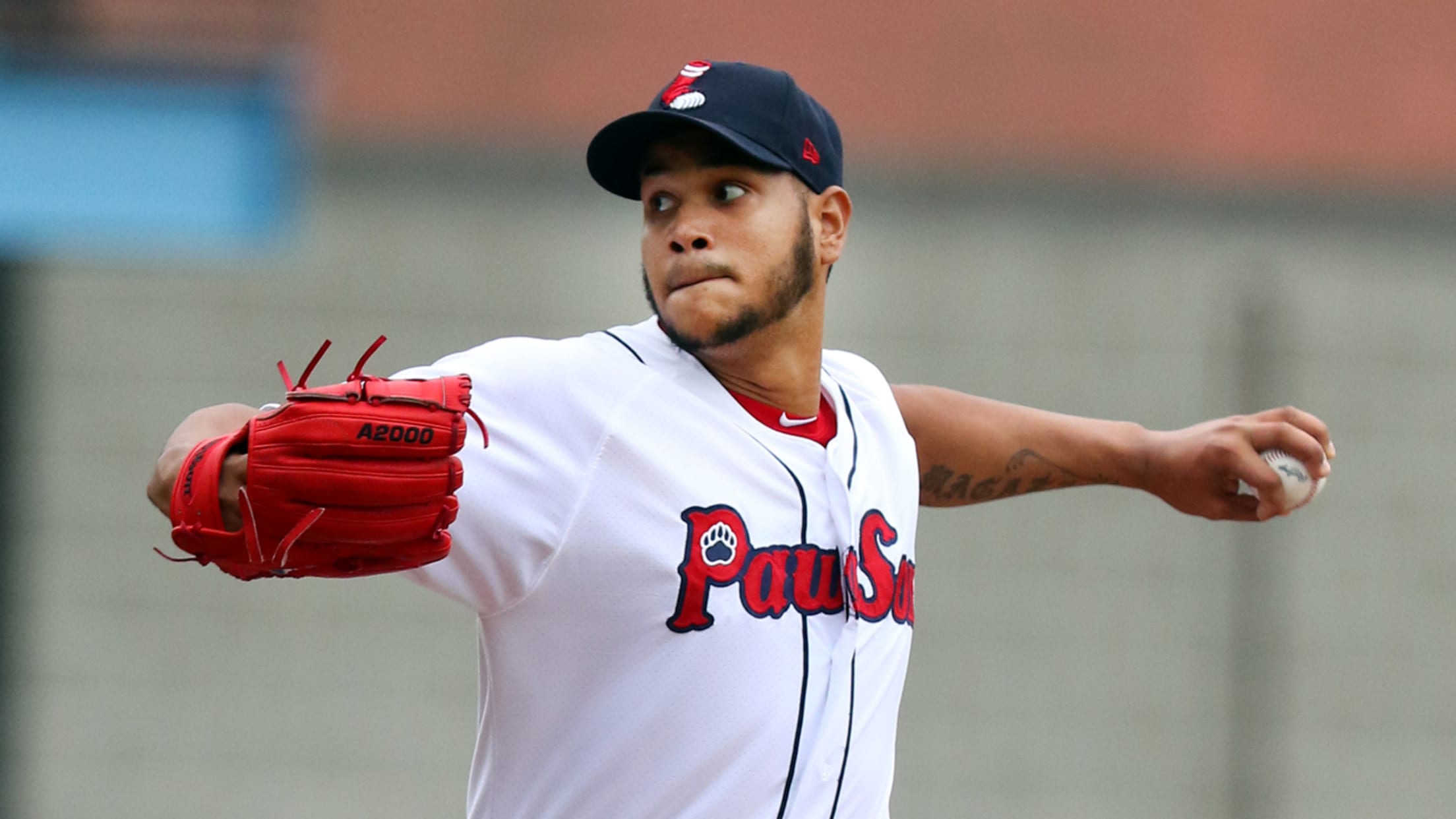 Eduardo Rodriguez allowed one run and struck out seven in seven innings on Tuesday. (MiLB)
BOSTON -- Left-hander Eduardo Rodriguez could be on the verge of rejoining the Red Sox after turning in a strong outing for Triple-A Pawtucket on Tuesday night.Rodriguez allowed four hits and a run over seven innings, walking none and striking out seven.The performance was Rodriguez's first since he temporarily stopped
BOSTON -- Left-hander Eduardo Rodriguez could be on the verge of rejoining the Red Sox after turning in a strong outing for Triple-A Pawtucket on Tuesday night.
Rodriguez allowed four hits and a run over seven innings, walking none and striking out seven.
The performance was Rodriguez's first since he temporarily stopped his rehab assignment last week due to some recurring soreness in his right knee.
But Rodriguez was fitted for a new brace a few days ago, and it seemed to give him added confidence.
"Yeah, seven good innings," said Red Sox manager John Farrell. "Getting off the mound, he covered first base a couple times with a much more even gait to his run. He looked more comfortable with his delivery.
"We'll check him when he gets back here tomorrow, but he came out of tonight in good shape, physically."
Rodriguez suffered a patellar subluxation in his right knee on Feb. 27 and hasn't pitched for the Red Sox this season.
Once Rodriguez returns, Boston will have six starters for five spots.
With righty reliever Carson Smith out for the season following Tommy John surgery, the Red Sox could perhaps transfer one of their rotation members to the bullpen.
Joe Kelly once would have been a logical candidate. But the righty was lights-out on Saturday in his first start off the disabled list, allowing one hit over 6 2/3 innings.
Clay Buchholz has struggled for much of this season, going 2-4 with a 5.92 ERA.