White Sox decline options on Edwin, Gio
Club picks up García's $3.5M option; reinstates Kopech, Lambert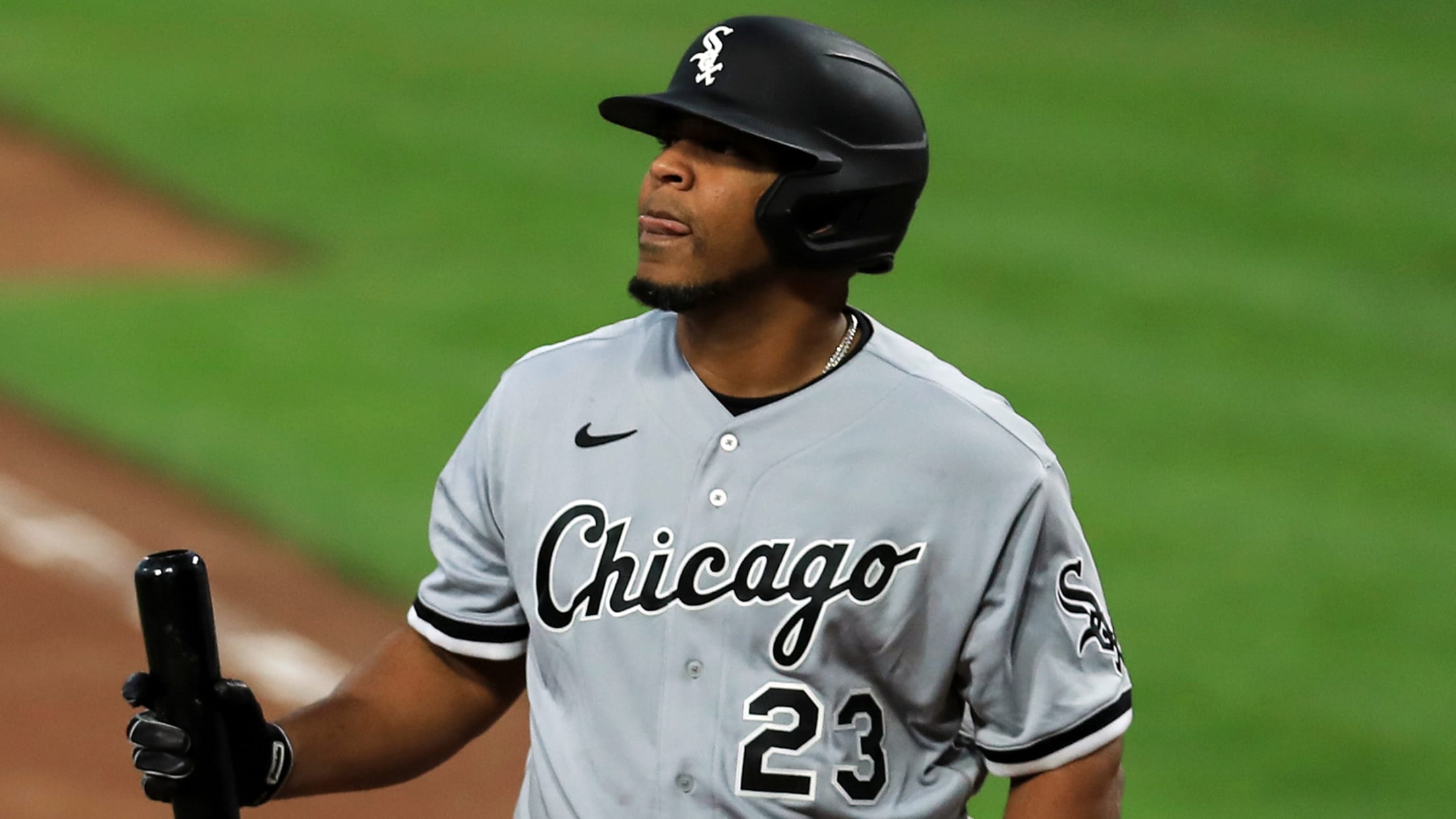 CHICAGO -- Edwin Encarnación's run with the White Sox came to a close after one abbreviated season, as the team declined his $12 million club option for the 2021 season Friday among a plethora of moves. The White Sox also exercised the $3.5 million club option on utility player Leury
CHICAGO -- Edwin Encarnación's run with the White Sox came to a close after one abbreviated season, as the team declined his $12 million club option for the 2021 season Friday among a plethora of moves.
The White Sox also exercised the $3.5 million club option on utility player Leury García for 2021, declined the $7 million club option on left-handed hurler Gio González for the 2021 season and lost utility infielder Yolmer Sánchez on a waiver claim by the Orioles. The White Sox reinstated right-handed pitcher Michael Kopech from the restricted list and reinstated right-handed pitcher Jimmy Lambert from the 60-day injured list to bring the 40-man roster to 36.
• Dates, decisions: White Sox offseason FAQ
Encarnación, 37, seemed like the perfect addition during last year's busy offseason -- a designated hitter with plenty of experience at the spot, he added production to an area where the White Sox had previously struggled. Although he was a great clubhouse fit, Encarnación slashed .157/.250/.377 with 10 home runs and 19 RBIs.
Andrew Vaughn, the team's top prospect per MLB Pipeline, figures strongly into the 2021 first base/designated hitter mix. Vaughn impressed during Spring Training and Summer Camp, and the right-handed hitter also worked out at the team's alternate training facility in Schaumburg, Ill.
González, 35, finally had the chance to pitch for the White Sox, the team that originally selected him with the 38th pick overall in the 2004 Draft. As a prospect, he was included in a trade to Philadelphia for Jim Thome; after getting traded back to Chicago, he was shipped to Oakland for Nick Swisher. González was targeted as a potential fifth starter, but ended up with a 4.83 ERA over 12 games (four starts). The White Sox went with a $500,000 buyout on a veteran hurler who also had a strong clubhouse impact. González was not part of the playoff roster.
García, 29, played in 16 games in 2020 after severing a ligament in his left thumb while diving headfirst into first base trying to beat out an infield single on Aug. 10. He hit .271/.317/.441 with three homers in his seventh season with the White Sox, serving as the longest-tenured player solely by White Sox service time on the roster. García has the ability to play across both the infield and outfield, giving new manager Tony La Russa a number of options.
Lambert, 25, made his MLB debut on July 24, when he pitched a scoreless ninth inning in Chicago's 10-3 victory over the Twins. Having just returned following Tommy John surgery, he landed on the injured list again following a July 28 appearance in which he sustained a strained right forearm. Lambert has been working full force on his rehab.
Kopech, Chicago's No. 2 prospect, was reinstated from the restricted list after being placed on it for procedural purposes when he elected not to play the 2020 season. The 24-year-old right-hander is expected to be ready to go for Spring Training next year after rehabbing from 2018 Tommy John surgery. He made his MLB debut on Aug. 21, 2018, and made four starts with a 5.02 ERA that season before being shut down due to injury. Kopech enters the '21 season having not pitched in a regular-season contest since Sept. 5, 2018, at home against Detroit.
Nonetheless, Kopech should figure into the 2021 rotation mix. The White Sox also will add veteran help via free agency or trade to that starting five.