Dates, decisions: White Sox offseason FAQ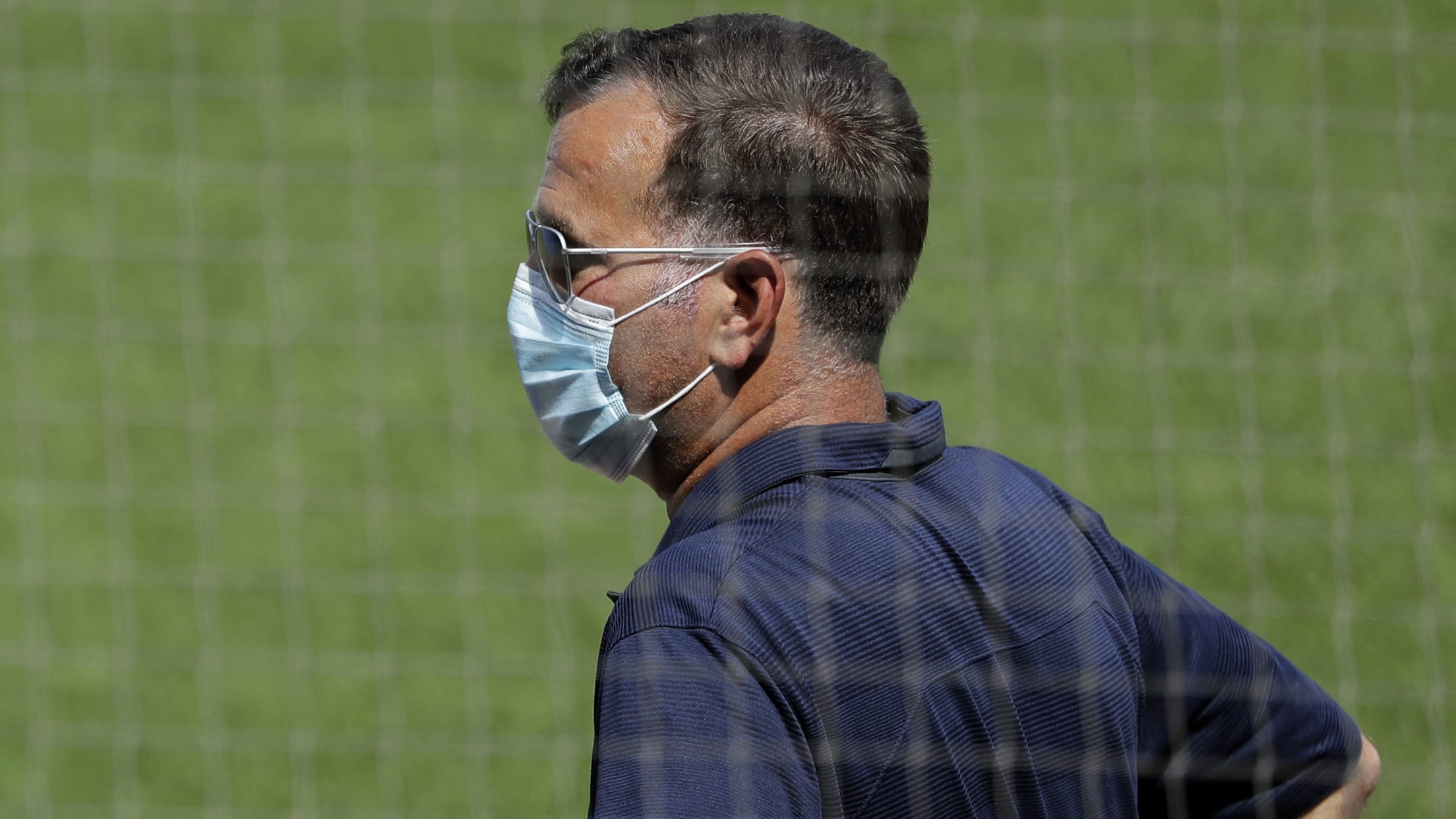 CHICAGO -- The 2020 season marked the White Sox first step taken from three years of rebuilding into contention. It's the initial movement of what general manager Rick Hahn has talked about eventually leading to multiple World Series titles. • 5 questions facing White Sox this offseason Here's a look
CHICAGO -- The 2020 season marked the White Sox first step taken from three years of rebuilding into contention. It's the initial movement of what general manager Rick Hahn has talked about eventually leading to multiple World Series titles.
• 5 questions facing White Sox this offseason
Here's a look at some frequently asked questions in relation to shaping this team's upcoming offseason and moving in that championship direction.
Who are the White Sox free agents?
Right-hander Alex Colomé, catcher James McCann and outfielder Jarrod Dyson.
Will any receive qualifying offers?
Very unlikely.
Will the White Sox attempt to keep any of these free agents?
Lucas Giolito has thrown 228 1/3 innings covering 37 starts in his career to McCann, posting a career-best 3.23 ERA and 4.03 strikeout-to-walk ratio during that time. The White Sox ace is not the only hurler who McCann has connected with over the past two seasons, making the catcher a valuable component on this roster.
Nonetheless, it would be somewhat of a surprise for McCann to return. He understandably would be looking for a starting role as opposed to splitting time behind the plate with Yasmani Grandal, another top catcher, who is under contract with the White Sox for the next three years.
"We felt like we were taken in like family," McCann said recently of his two solid years with the White Sox. "Having success here and really coming into my own as a player. I have nothing but fond memories on my time here … regardless of what happens in the future."
Colomé would make sense to return, with a White Sox team intent on postseason contention needing a reliable hurler to finish off victories. But that return depends on the closer market, as well as the market for other White Sox needs. The team does have left-hander Aaron Bummer to take over as the regular ninth-inning option and a group of developing young bullpen arms.
Which players have options for '21
Designated hitter Edwin Encarnación ($12 million club option), left-hander Gio González ($7 million club option, $500,000 buyout) and infielder/outfielder Leury García ($3.5 million club option, $250,00 buyout).
Will any option be picked up?
García missed from Aug. 10 until the Wild Card Series following surgery to repair a severed ligament in his left thumb. The switch-hitter understandably looked a little rusty in that series vs. the A's, but he is a valuable player across the diamond at a reasonable salary.
The Encarnación signing made great sense at the time -- adding a proven power hitter, a strong clubhouse presence and an established success at designated hitter -- but he just didn't hit consistently. Young hurlers praised González for his contributions to their work, but much like Encarnación, the White Sox probably won't be picking up his option. The White Sox have until five days after the World Series to make the call.
Who is arbitration eligible?
Right fielder Nomar Mazara ($5.56 million in 2020), left-hander Carlos Rodón ($4.45 million in '20), right-hander Evan Marshall ($1.1 million), Giolito ($627,000), right-hander Reynaldo López ($605,000), left-hander Jace Fry ($590,000), outfielder Adam Engel ($588,000) and infielder Yolmer Sánchez.
Who is a non-tender candidate?
Rodón becomes a very interesting scenario. The southpaw, selected with the third overall pick in the 2014 Draft, has thrown a total of 42 1/3 innings over the past two seasons due to injuries. Although he began the 2020 season as a starter, Rodón was used as a reliever down the stretch. It's tough to judge his effectiveness, or lack thereof, in a small sample size, especially after he hadn't pitched in relief since 2015. But would the contractual value be there for the White Sox with Rodón out of the bullpen in his last year of team control?
Mazara battled through strep throat at the season's outset and never found his footing, hitting one home run with 15 RBIs and a .294 slugging percentage. López had a solid first full season with the White Sox in 2018, but he has not matched that level since and was left off the playoff roster. Both would be non-tender candidates at the Dec. 2 deadline.
Who needs to be added to the 40-man roster?
Third baseman Jake Burger, right-hander Tyler Johnson and first baseman Gavin Sheets are a few who need to be added by Nov. 20 in order to be protected from the Rule 5 Draft. Burger has become a great story of perseverance and dedication after the team's top pick in the 2017 MLB Draft suffered two left Achilles tears. The third baseman worked without restriction at the team's alternate training site in Schaumburg, Ill., this past season but last played in a Minor League game on Sept. 4, 2017, with Class A Kannapolis.
Will free agency or trades be the more traveled route?
It will be a combination of both. The White Sox agreed on longterm deals with Bummer, Tim Anderson, Luis Robert, Eloy Jiménez and Yoán Moncada, and have some money to spend even with $54 million committed to Grandal, Dallas Keuchel and José Abreu next season. But the 2021 budget and beyond remain uncertain after the abbreviated '20 season featured no fans in the stands. A veteran starter or two, a veteran reliever or two, a right fielder and a designated hitter would be on the organization's wish list, although some of those will come via trades.
With the White Sox making the move from rebuild to contention in 2020, this offseason could be the first when some of the higher-end young players are used in trades. Hahn has stated previously the White Sox won't jeopardize their future core for one big jump, so the trades probably wouldn't be over the top.
Are Anderson and Abreu bona fide stars?
Let's finish this FAQ with a question featuring a little more certainty. The answer on both would be "yes." Abreu had arguably the best season of a highly successful seven-year career after agreeing upon a three-year, $50 million deal. Based on one season's results, the first baseman was one of the best free-agent signings from last offseason.
Anderson is the face of the franchise, falling a little short of winning his second straight American League batting title but still turning in another outstanding campaign. The two are tireless workers and provide perfect leadership at the core of this team moving forward.