Oral history of Mark Buehrle's perfect game
Players, coaches reminisce about White Sox pitcher's famous feat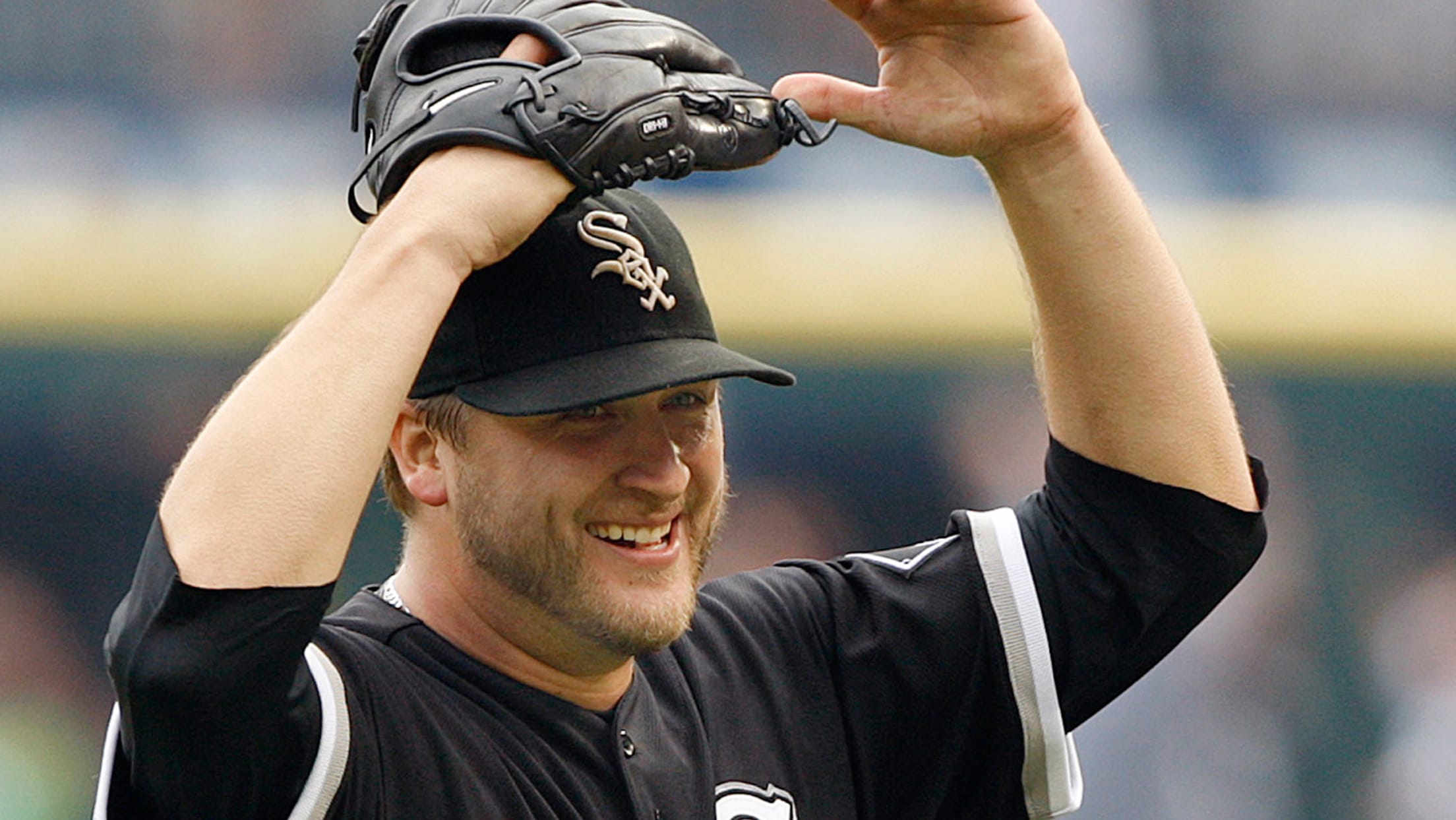 This story was originally published on July 23, 2015. CHICAGO -- There was a comment made by Mark Buehrle, shortly after throwing the second perfect game in White Sox franchise history, that perfectly summed up the surprise of the day's event, even for the left-hander. "I don't know how to
10 moments that defined Carlton Fisk's career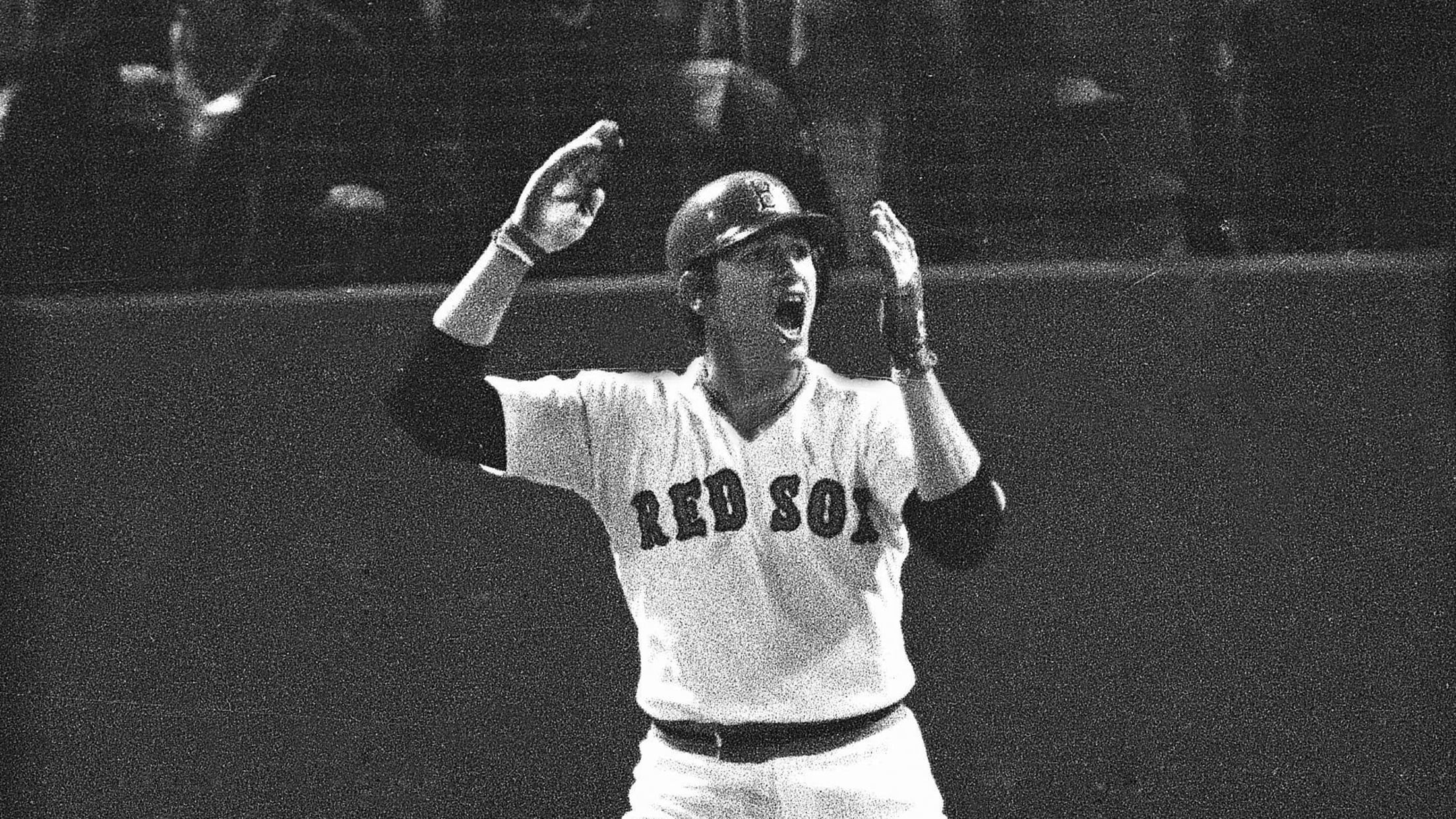 Though he's largely remembered for one swing and the immediate seconds that followed, Carlton Fisk established a legacy of longevity behind the plate. He finished among the top 10 in Most Valuable Player Award balloting in four of his first 12 full seasons and ranked between 13th and 18th on
Top 10 moments of Minnie Miñoso's career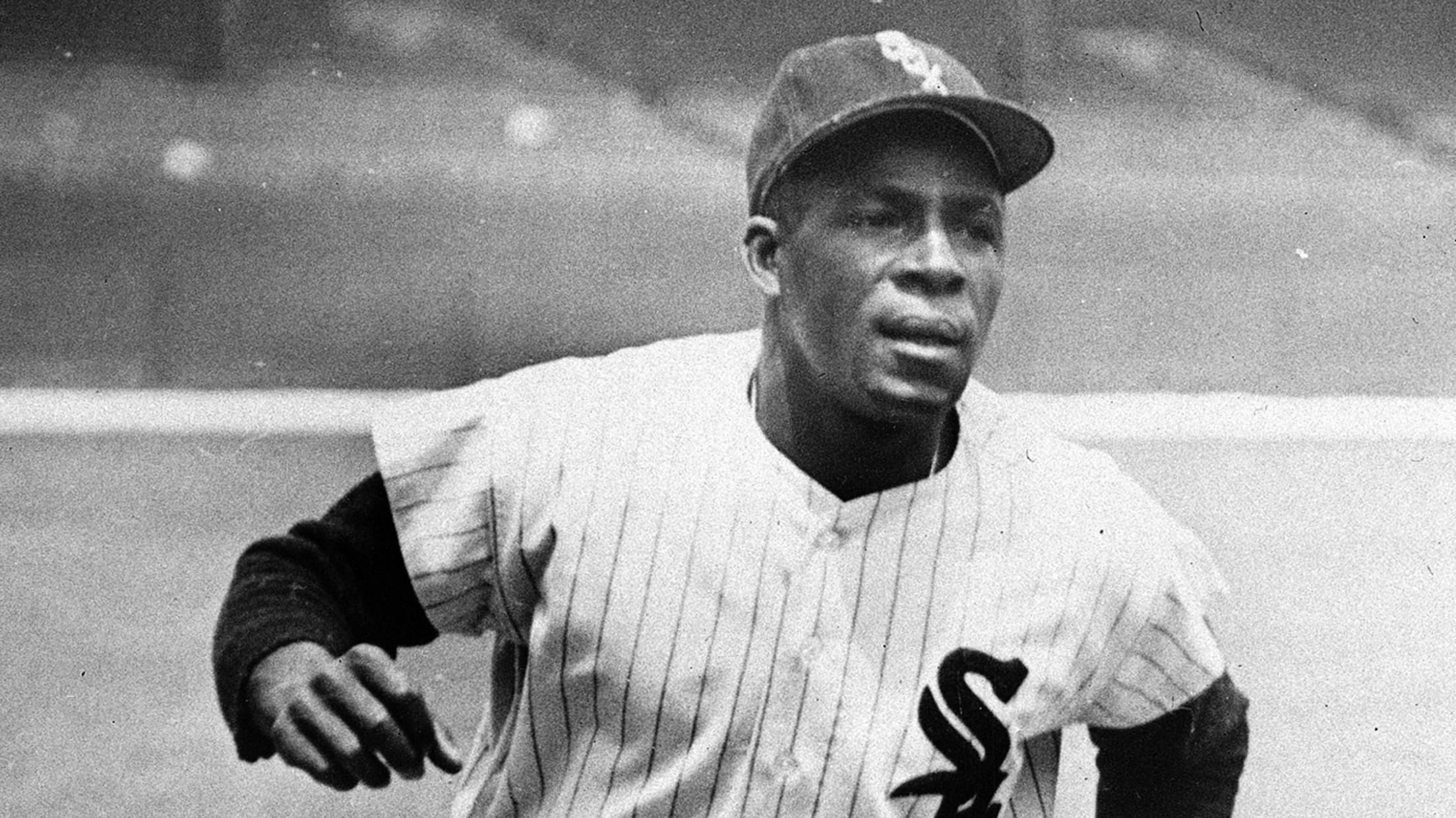 CHICAGO -- Charlie Miñoso was at home with his mom and boyfriend on Sunday night when the important news about his late father arrived via phone. Minnie Miñoso had been elected to the Hall of Fame.
Top 5 White Sox players not in Hall of Fame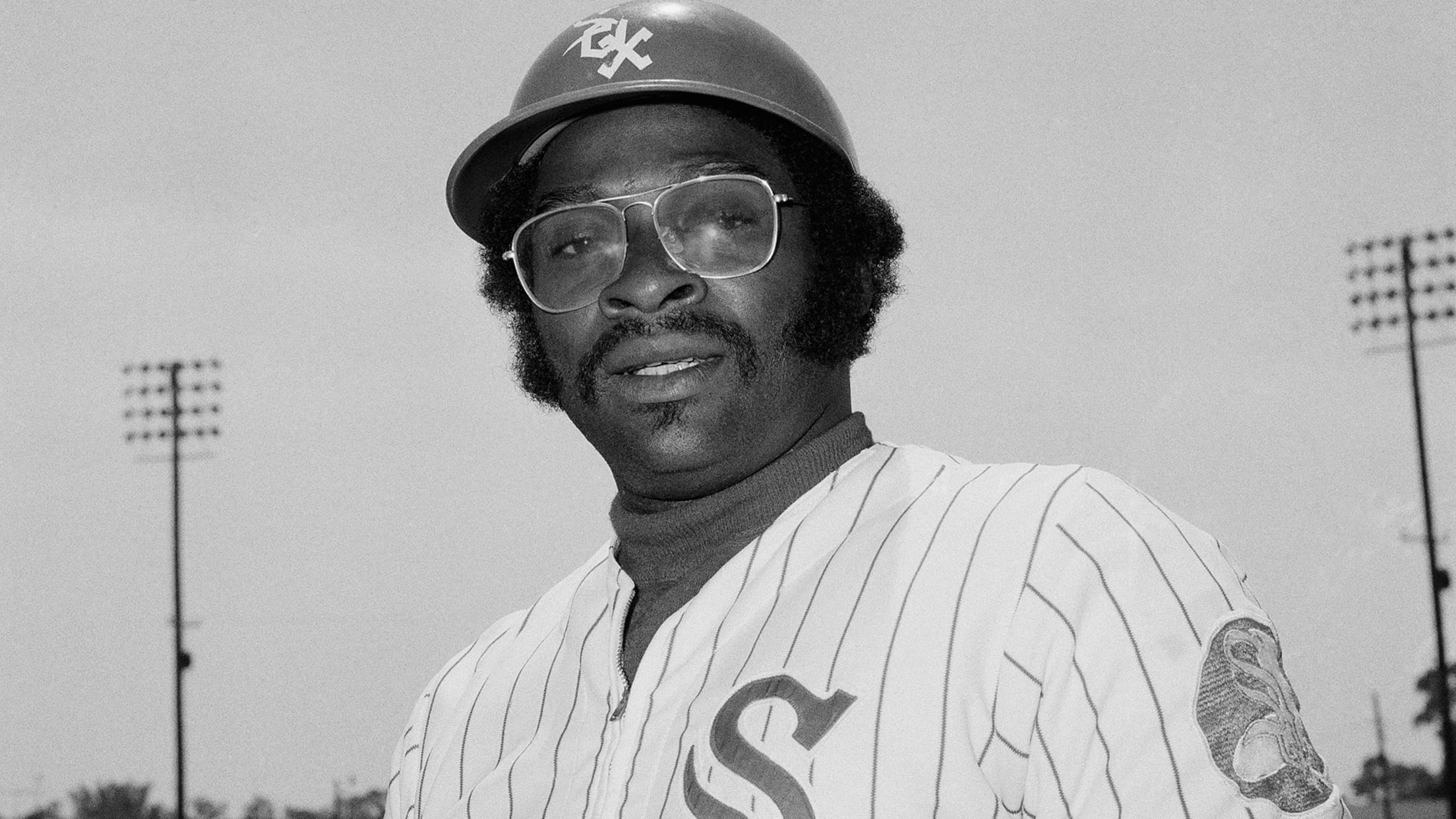 CHICAGO -- The White Sox have 34 players who have worn their uniform and eventually been elected to the Hall of Fame, with that number increasing by two when Minnie Miñoso and Jim Kaat were elected via the 16-member Golden Days Era Committee on Dec. 5, 2021. But who are
10 players you forgot were once White Sox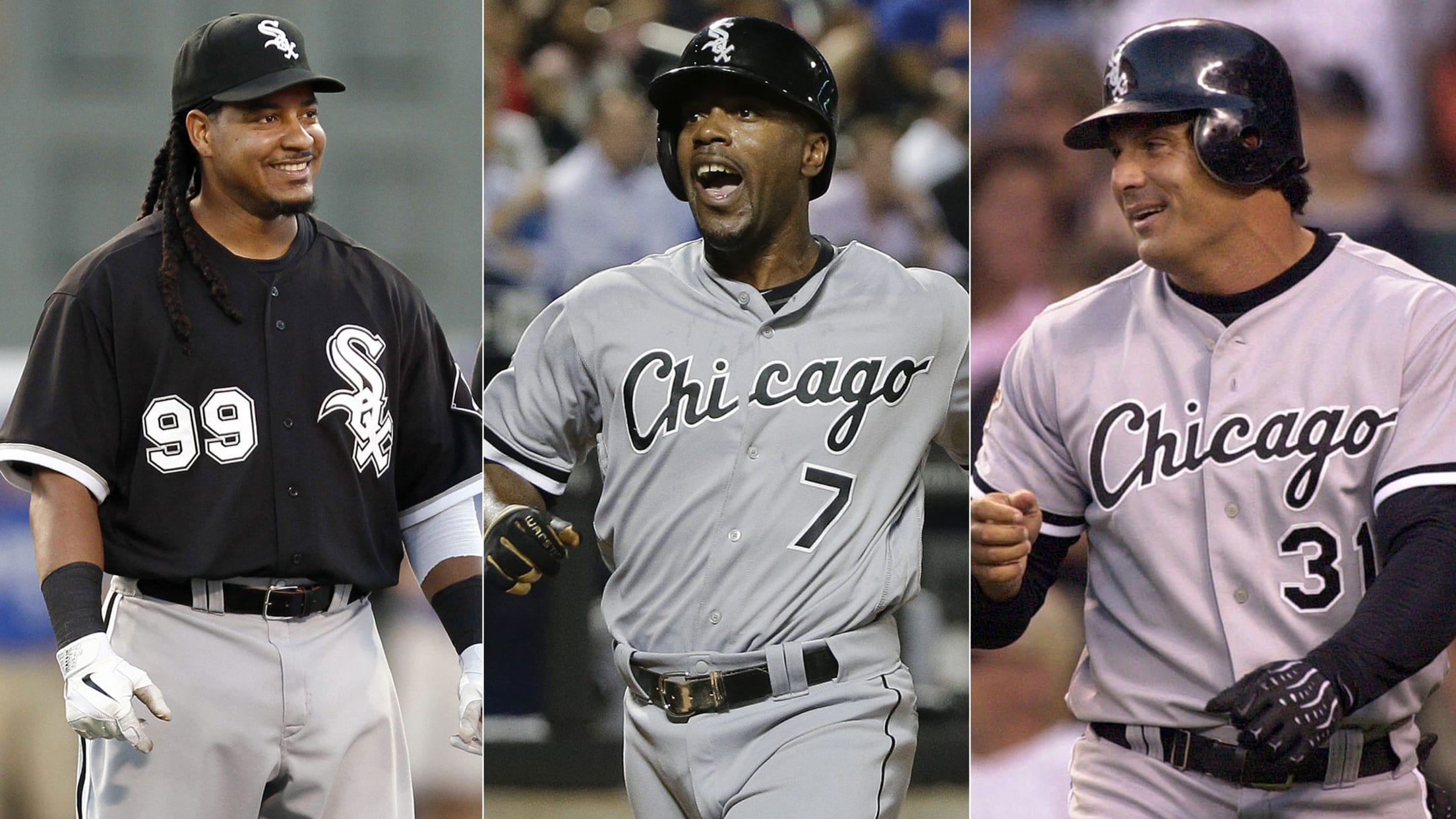 CHICAGO -- Ron Santo is remembered as a Hall of Fame third baseman who played for 14 years with nine All-Star selections and 337 home runs on the North Side of Chicago with the Cubs. But the last year of Santo's career, coming in 1974, saw Santo move across town
The 5 best seasons by White Sox pitchers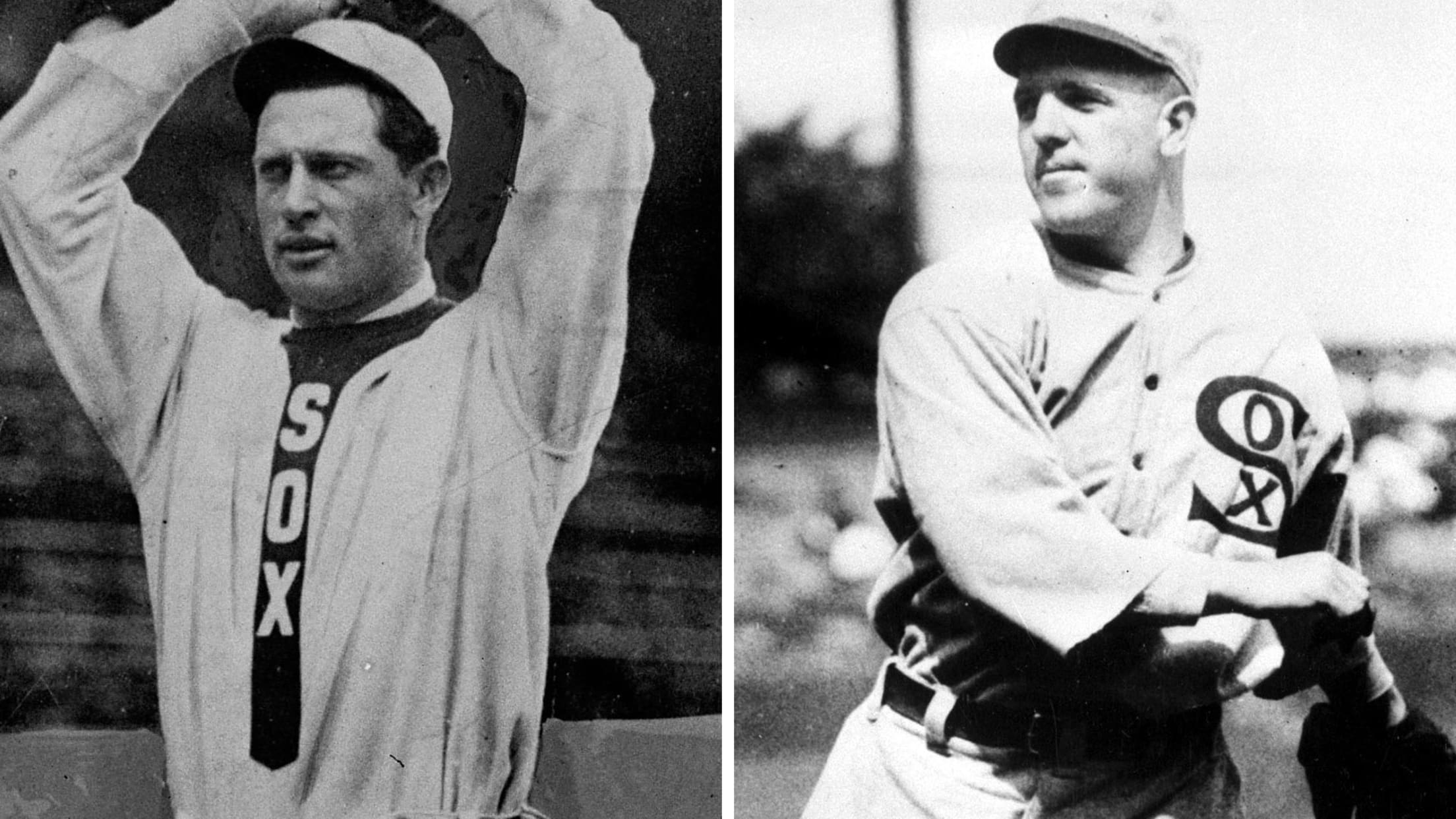 CHICAGO -- Here's a look at the top individual seasons by White Sox pitchers in franchise history. 1. Ed Walsh, 1908 Key fact: Set a White Sox single-season record with 40 wins Much like Frank Thomas offensively, there are seven seasons to pick from when selecting Walsh's best individual effort.
Guaranteed Rate Field's Top 10 moments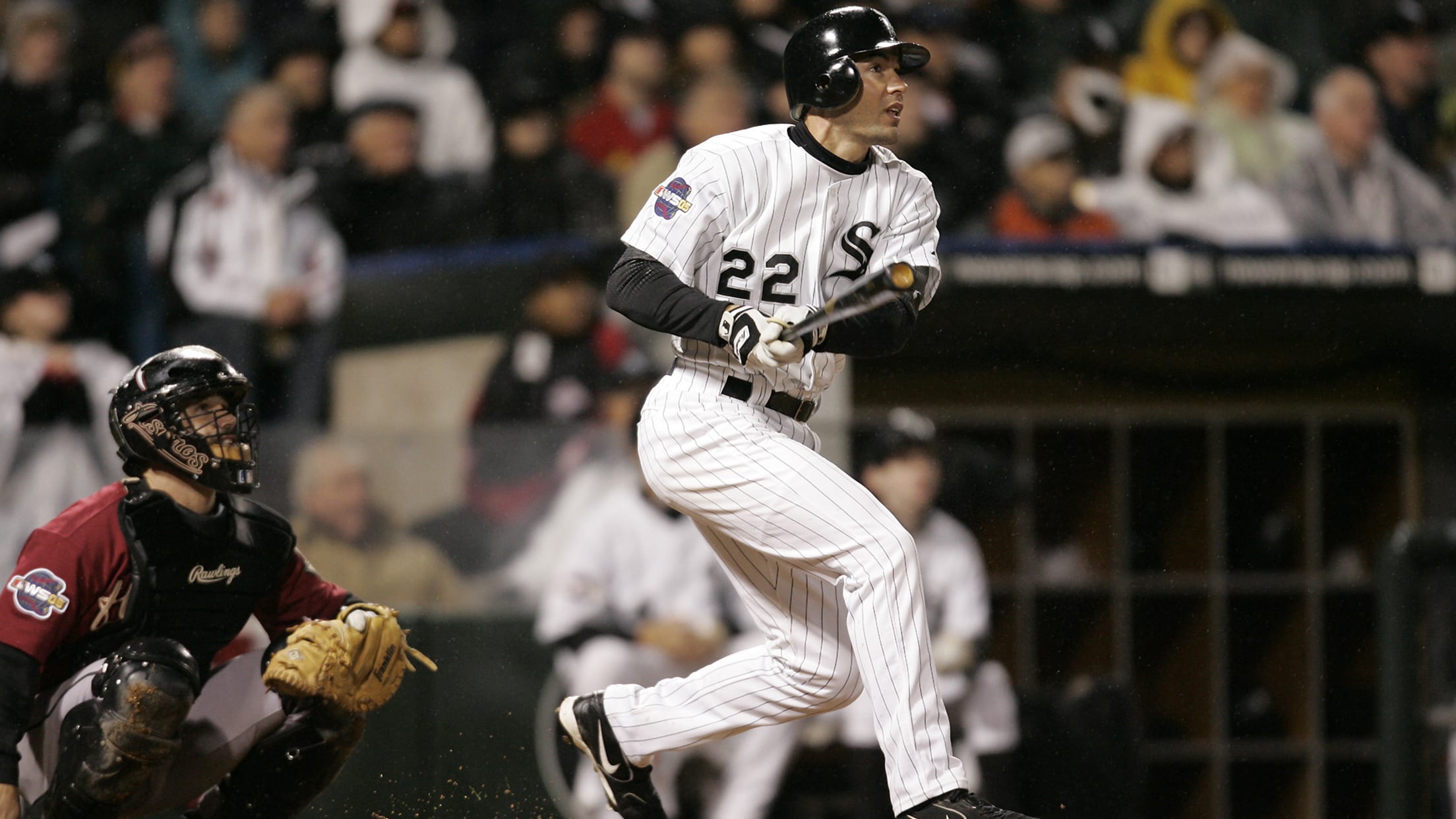 CHICAGO -- Here's a look at the Top 10 moments from the ballpark formerly known as new Comiskey Park, U.S. Cellular Field and now Guaranteed Rate Field. The jersey number retirement ceremonies and the statue dedication honors were not included on this list. 1. Scott Podsednik's World Series walk-off home
The history behind the White Sox team name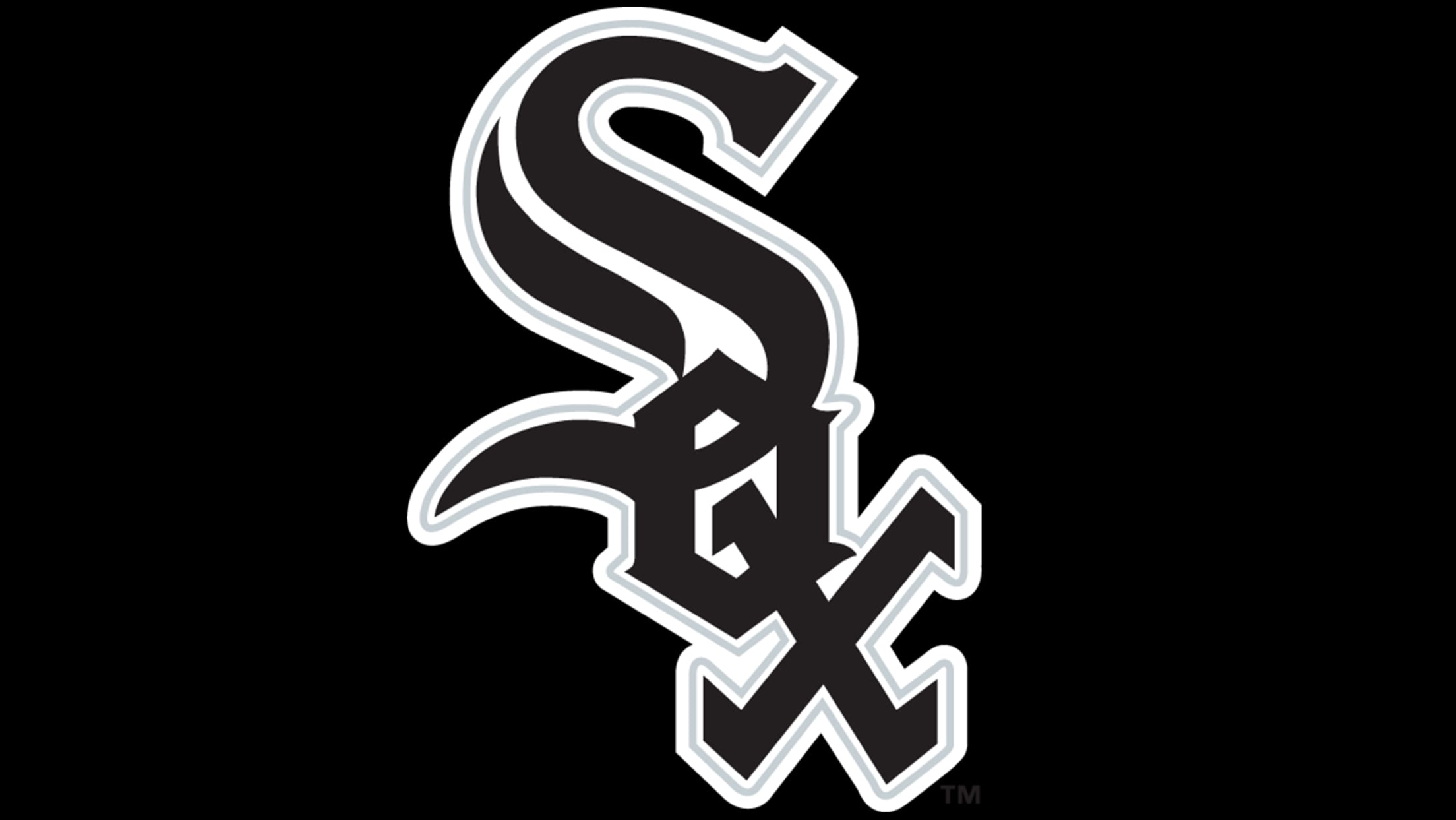 CHICAGO -- They've been called the ChiSox, a name objected to by some of the White Sox fan purists who don't go for the shortcut. They also have been known as the South Siders, based on the location of Guaranteed Rate Field and the epicenter of that same ardent support
White Sox all-time retired numbers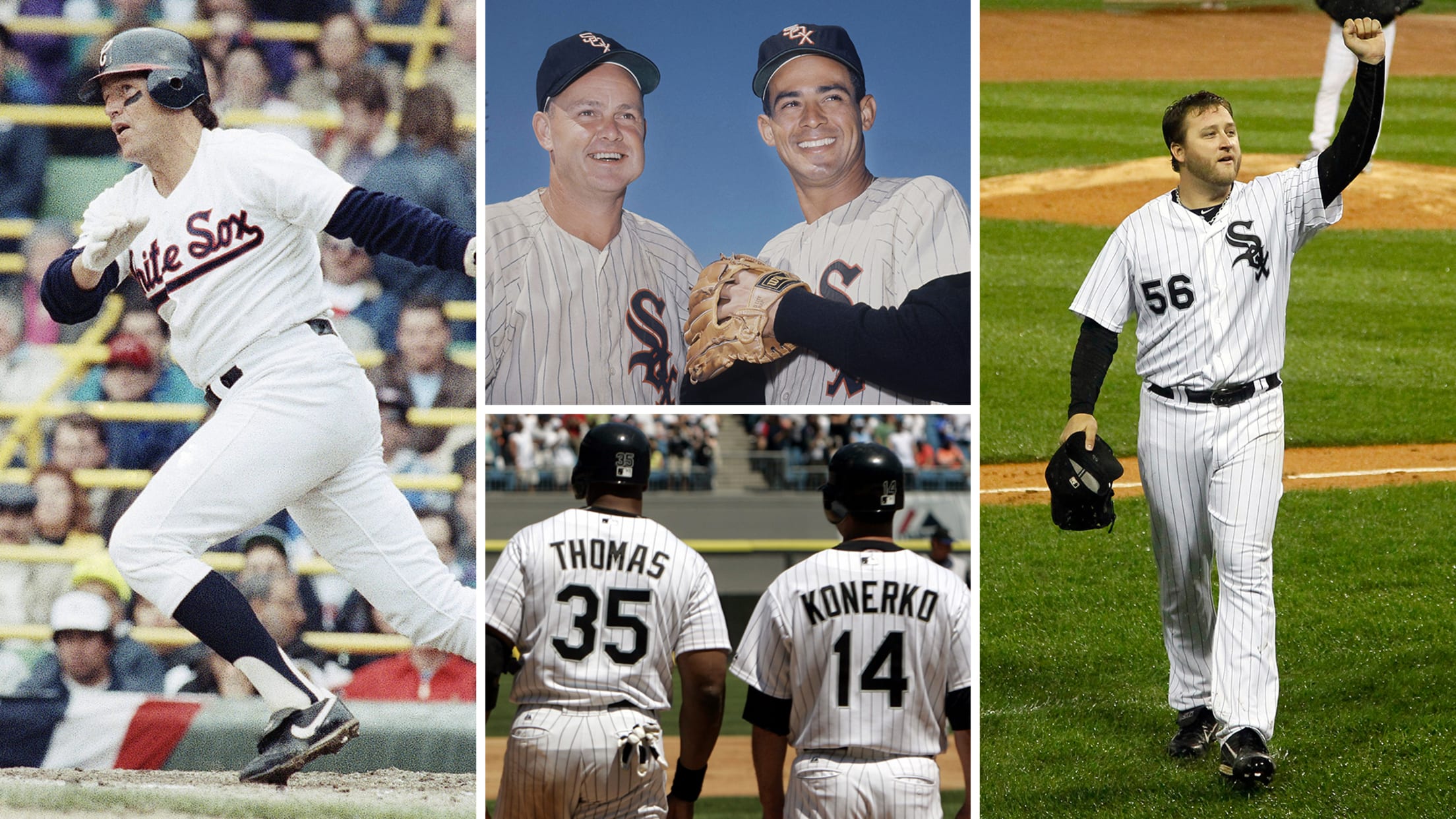 CHICAGO -- The White Sox have 11 retired jersey numbers in franchise history, a number that rose to 12 when including Jackie Robinson's 42 retired across baseball. According to a team official, the approval process goes through an eight-person operating committee including White Sox chairman Jerry Reinsdorf. There are no
The best White Sox to wear each number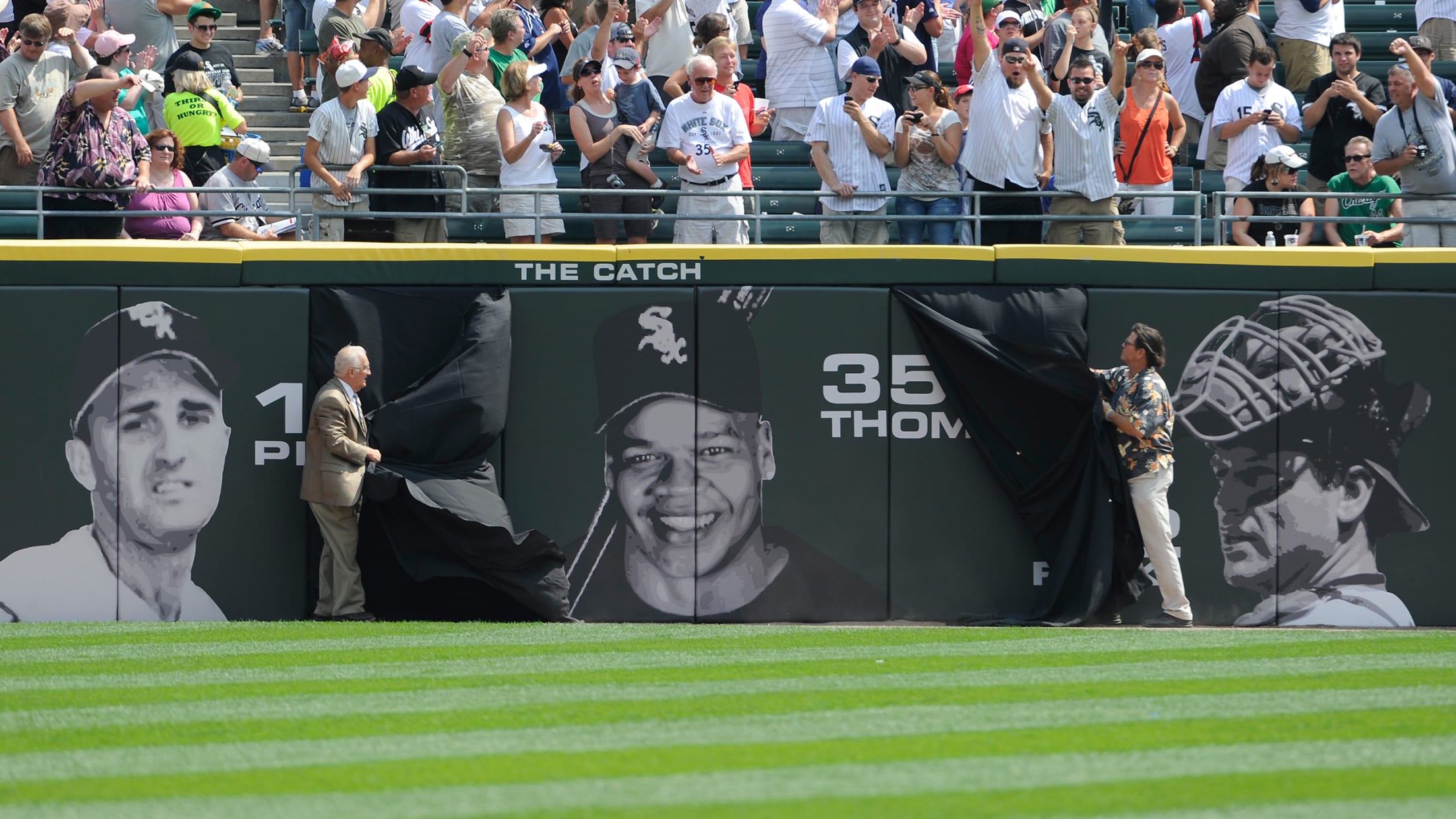 CHICAGO -- Here's a look at the top White Sox player to wear each jersey number during the franchise's long history. No. 0: Oscar Gamble (1985) Gamble actually wore two different numbers with the White Sox and did most of his damage with the team via a 31-home run, 83-RBI
5 best seasons by a Sox position player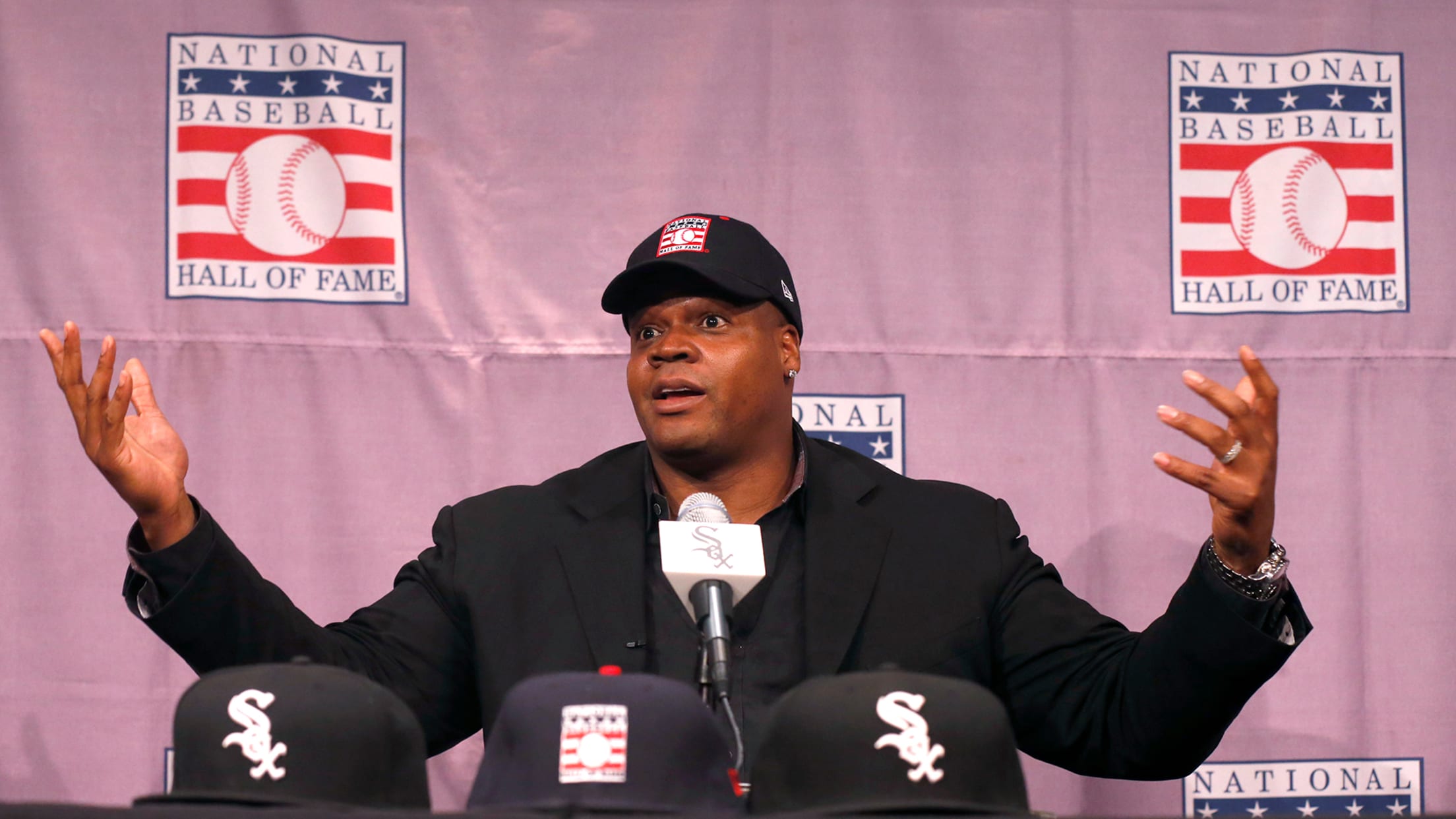 CHICAGO -- Here's a look at the White Sox top five individual seasons by a position player, along with a number of near misses. 1) Frank Thomas, 1994 Let's be honest: When it comes to Thomas, a Hall of Famer and arguably the top offensive force in franchise history, there
10 biggest trades in White Sox history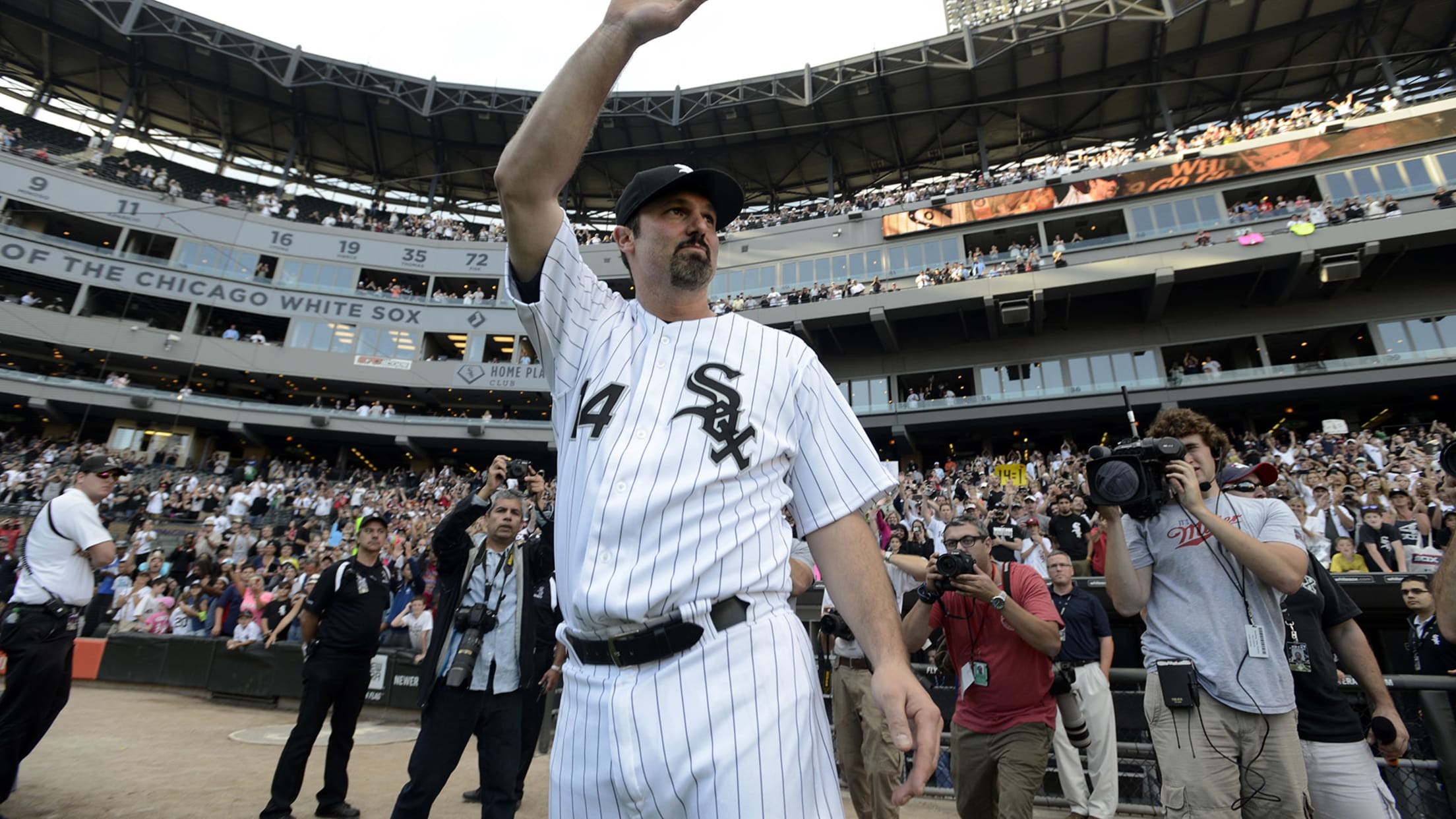 CHICAGO -- During Ken Williams' 12-year tenure as the White Sox general manager, he acquired 171 players in 72 trades involving the Major League roster. So picking the 10 biggest trades in franchise history could be increased to 20 or 30 based on the current executive vice president's work alone.
White Sox all-time roster by best season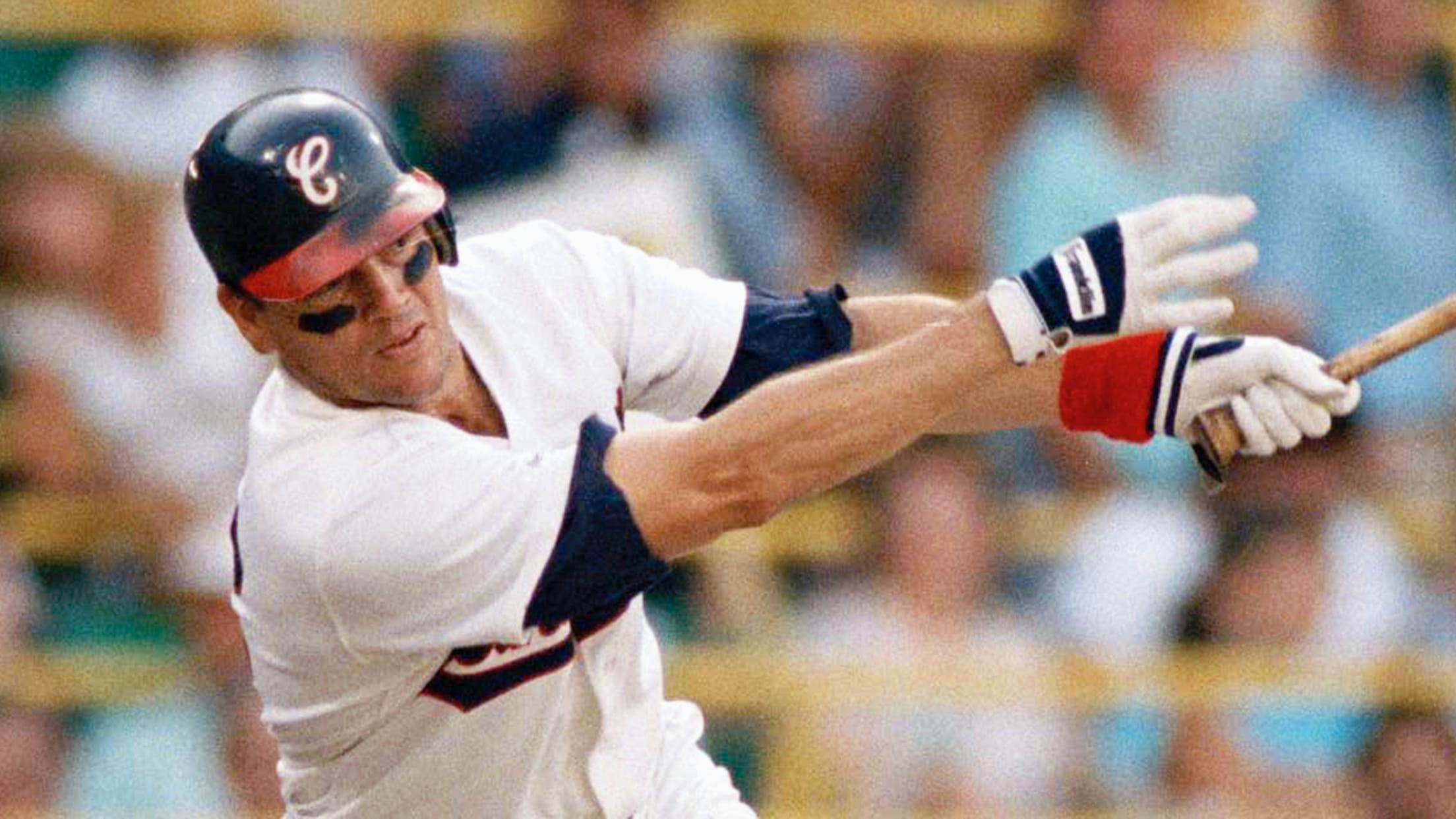 CHICAGO -- Here's a look at the White Sox all-time roster based on the best season at each position. This is not necessarily the best player in franchise history at each spot. C: Carlton Fisk, 1985 .808 OPS, 37 HRs, 107 RBIs, 85 runs Fisk played 13 years in Chicago
Top White Sox Draft pick from every season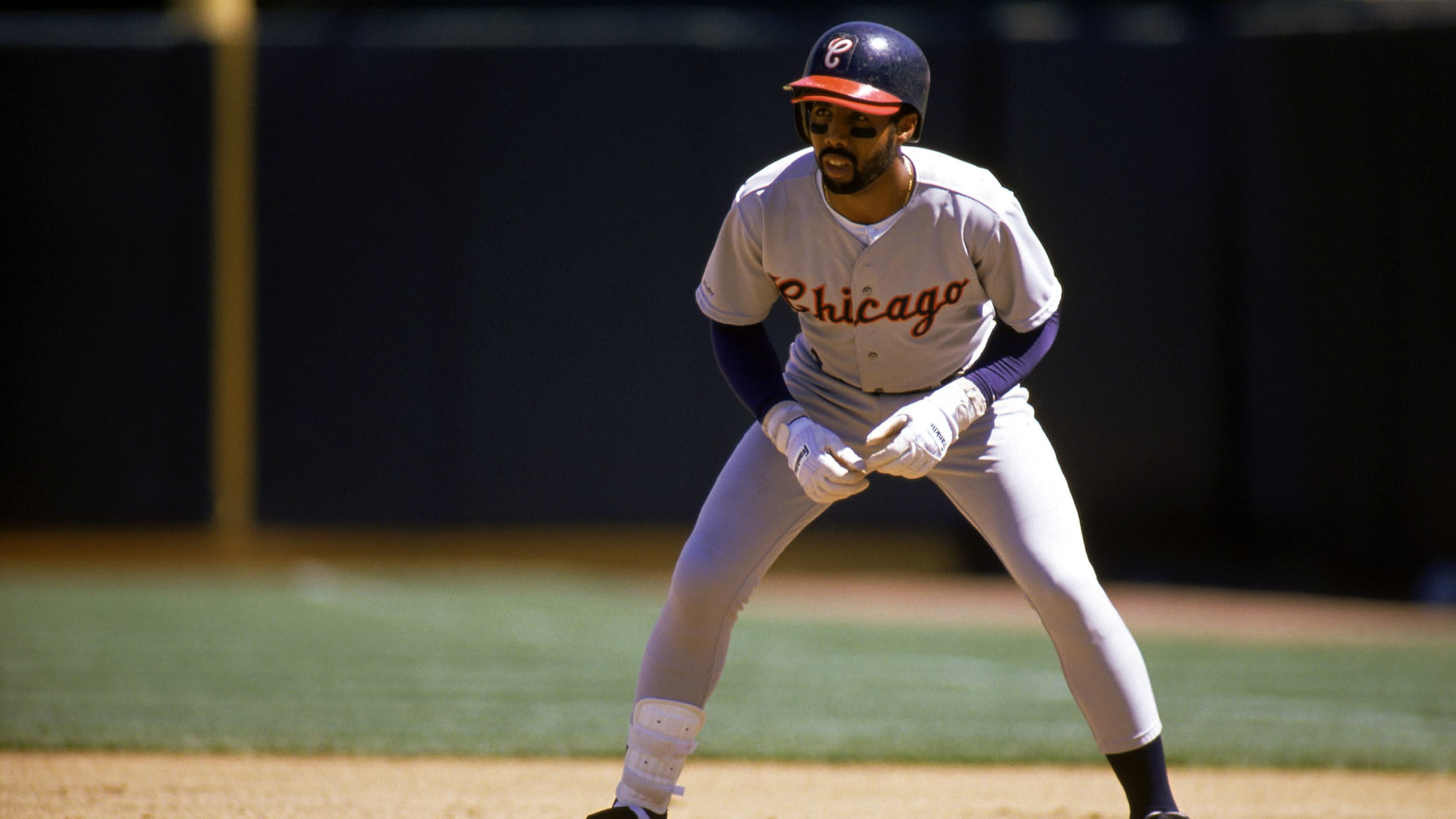 CHICAGO – Harold Baines was a top Draft pick in the first round for the White Sox. In fact, the Hall of Famer was the No. 1 pick overall in 1977.
White Sox no-hitter history
MLB.com looks back at every no-hitter in the South Siders' history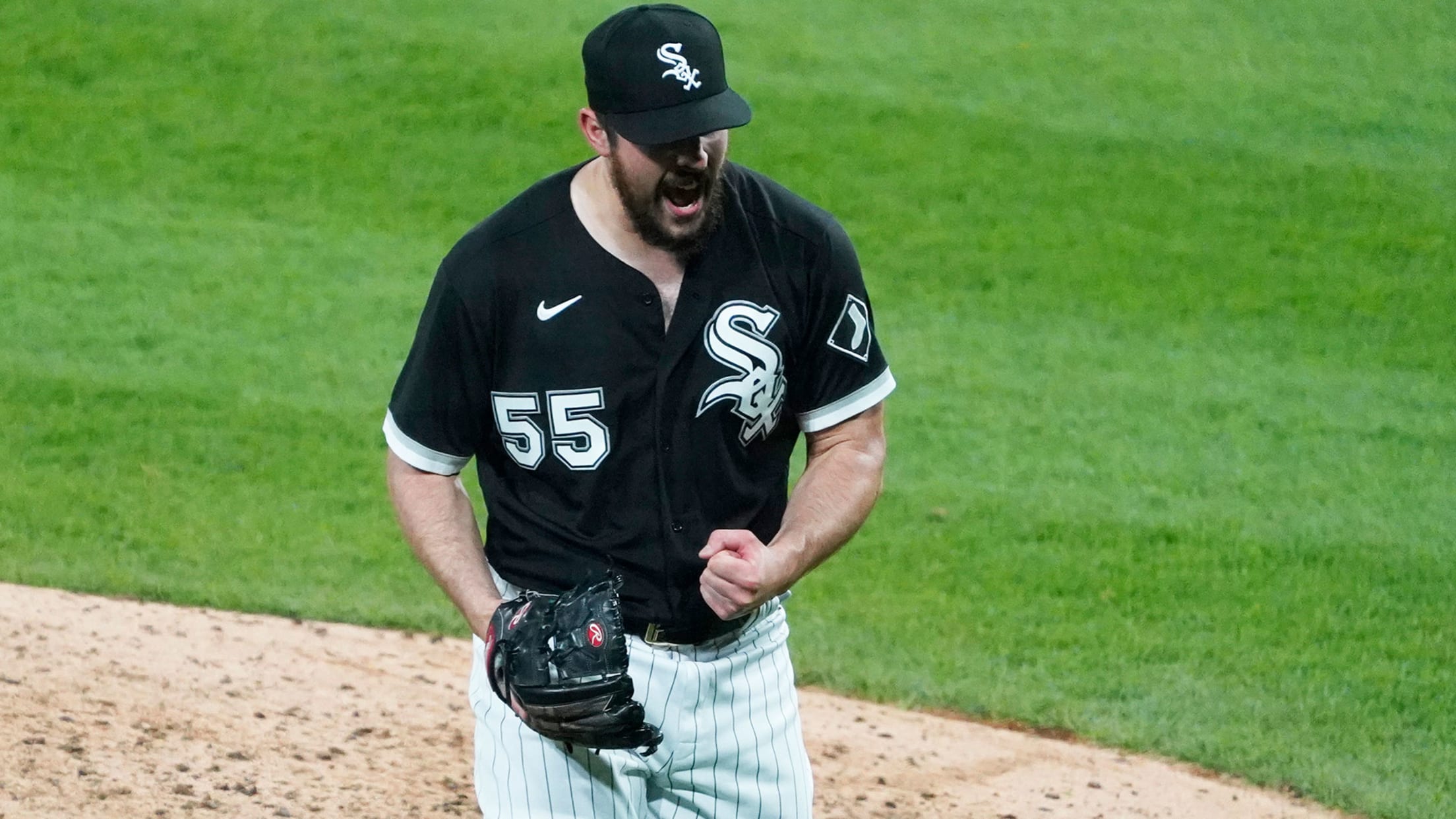 As a charter member of the American League, the White Sox have had ample opportunity to throw no-hitters. And ample no-hitters they've thrown. From Nixey Callahan to Carlos Rodón, White Sox pitchers have twirled 20 no-hitters in franchise history, the most by any AL team. Only the Dodgers have more
Top White Sox Opening Day moments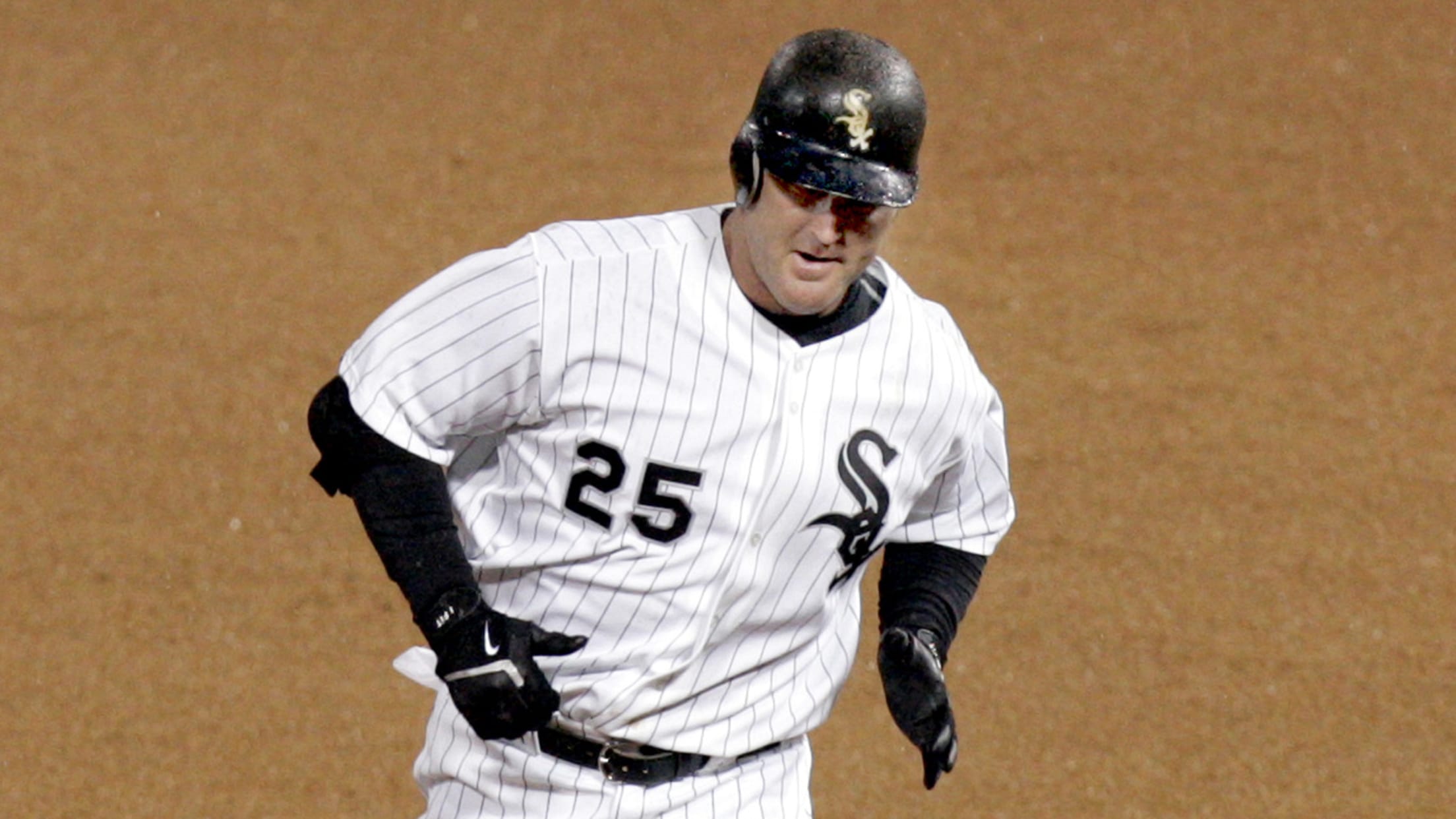 CHICAGO -- Another Opening Day memory or two soon will be added to White Sox franchise history, beginning a 2021 campaign that has the promise to be one of the team's most special seasons in recent memory. But before we move forward, let's look back at the top Opening Day
Top 5 seasons in White Sox history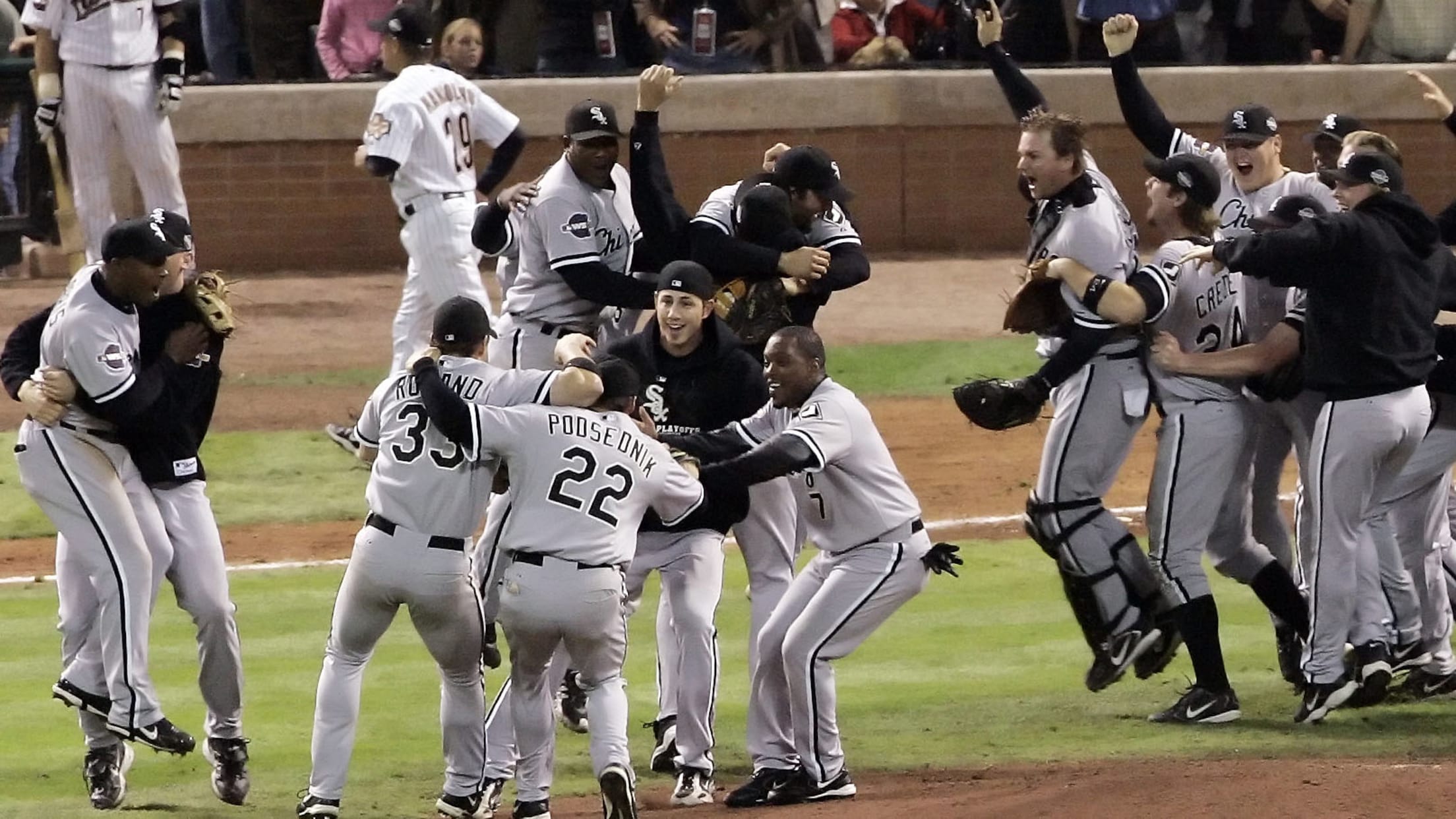 CHICAGO -- Here's a look at the Top 5 seasons in White Sox history, along with a few White Sox teams who just missed. 1. 1917 The White Sox have won three World Series titles but have won 100 games exactly one time in franchise history -- a total reached
Best 5 Draft picks in White Sox history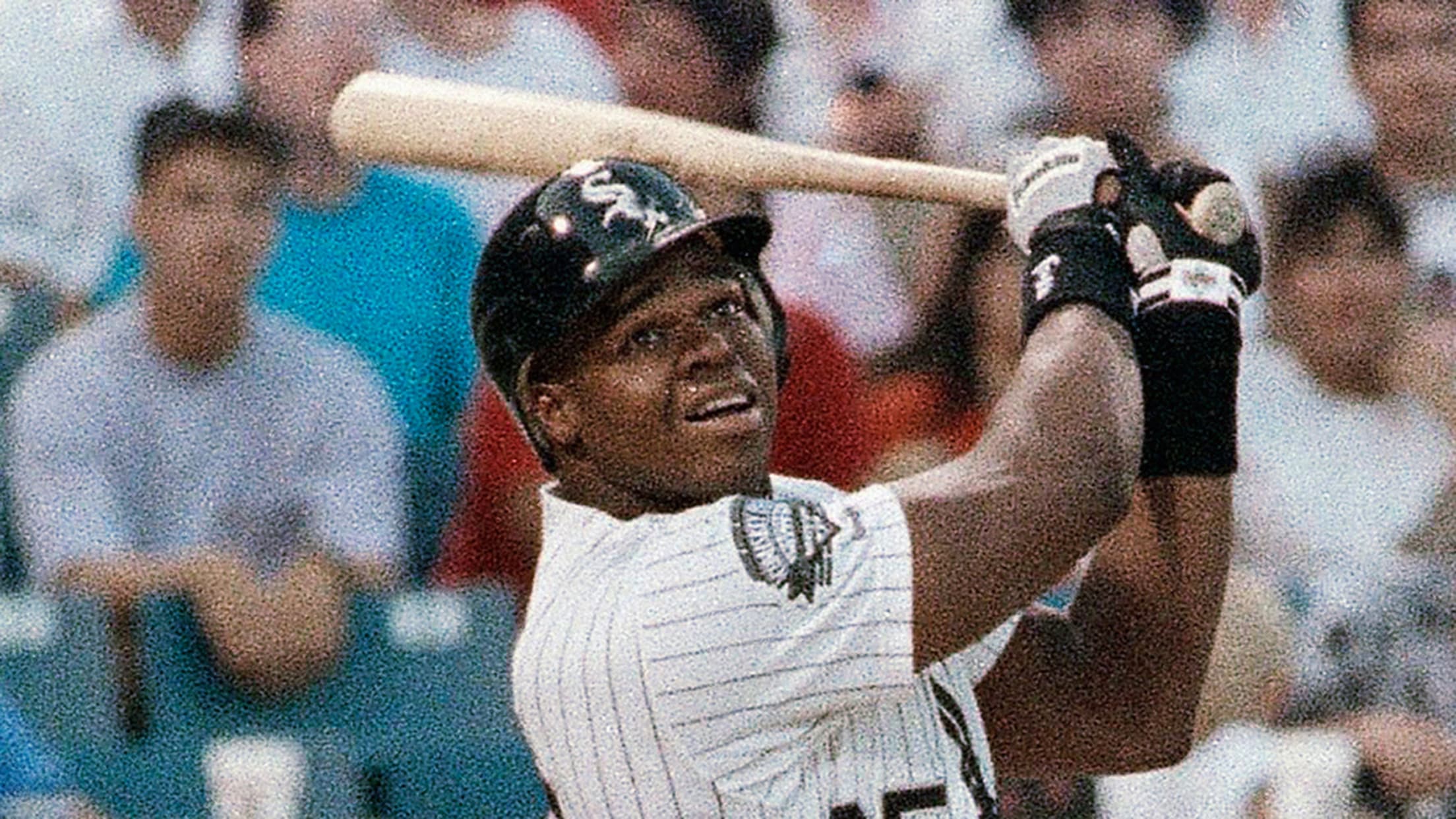 CHICAGO -- From first-round picks who turned into Hall of Famers to late-round steals, here's a look at the Top 5 homegrown MLB Draft picks in White Sox history, as well as a few significant others. 1) Frank Thomas (No. 7 overall pick, 1989) The man known as the "Big
Pierzynski: WS champ, AS ... pro wrestler?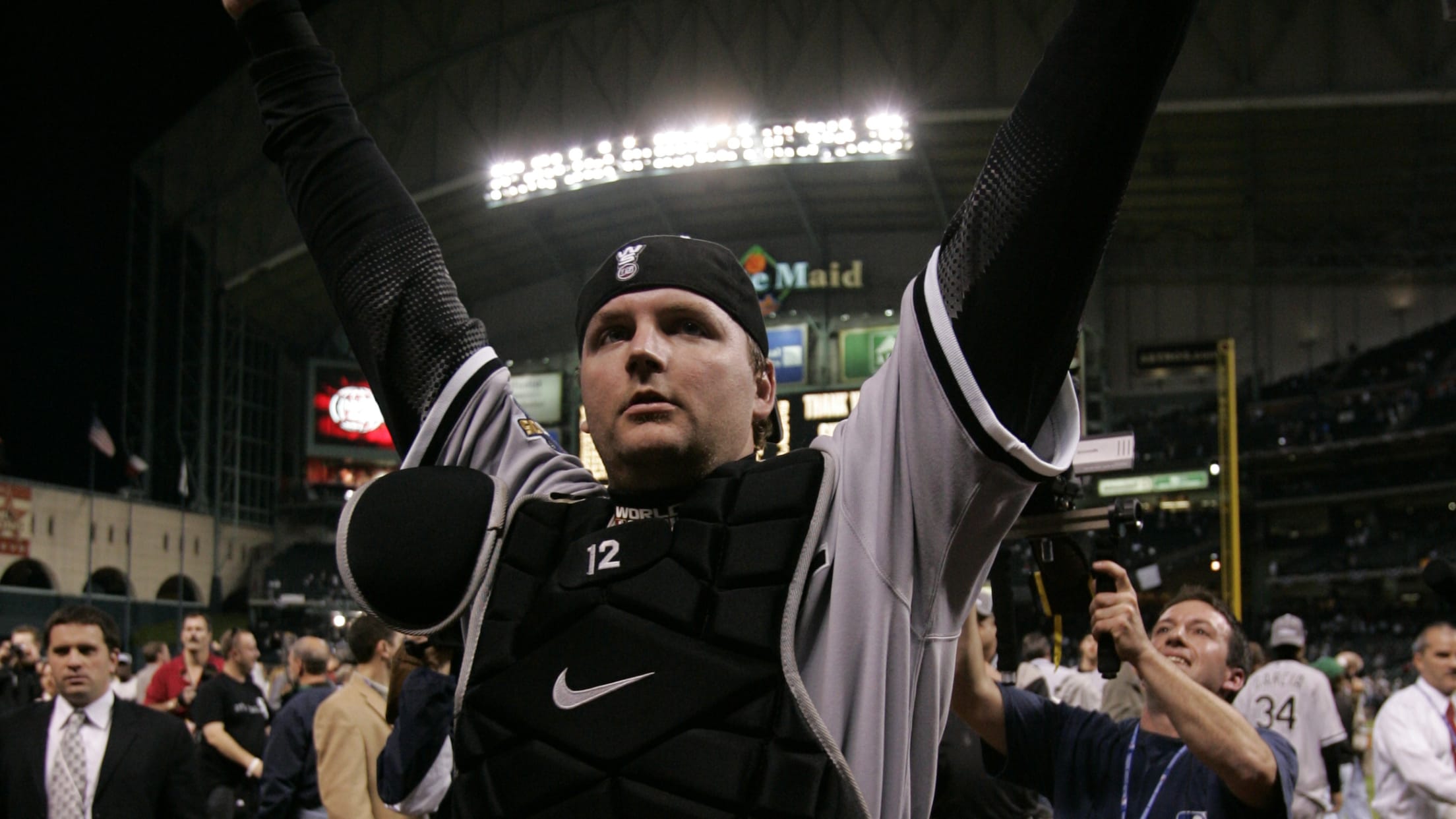 CHICAGO -- Fans who meet A.J. Pierzynski certainly discuss his 19-year Major League Baseball career, and maybe even bring up his key moments from the 2005 White Sox World Series championship. They also talk about Pierzynski's other nationally known athletic endeavor in the pro wrestling world. "You would be amazed
Miñoso's amazing seven-decade career
There's only one Minnie Miñoso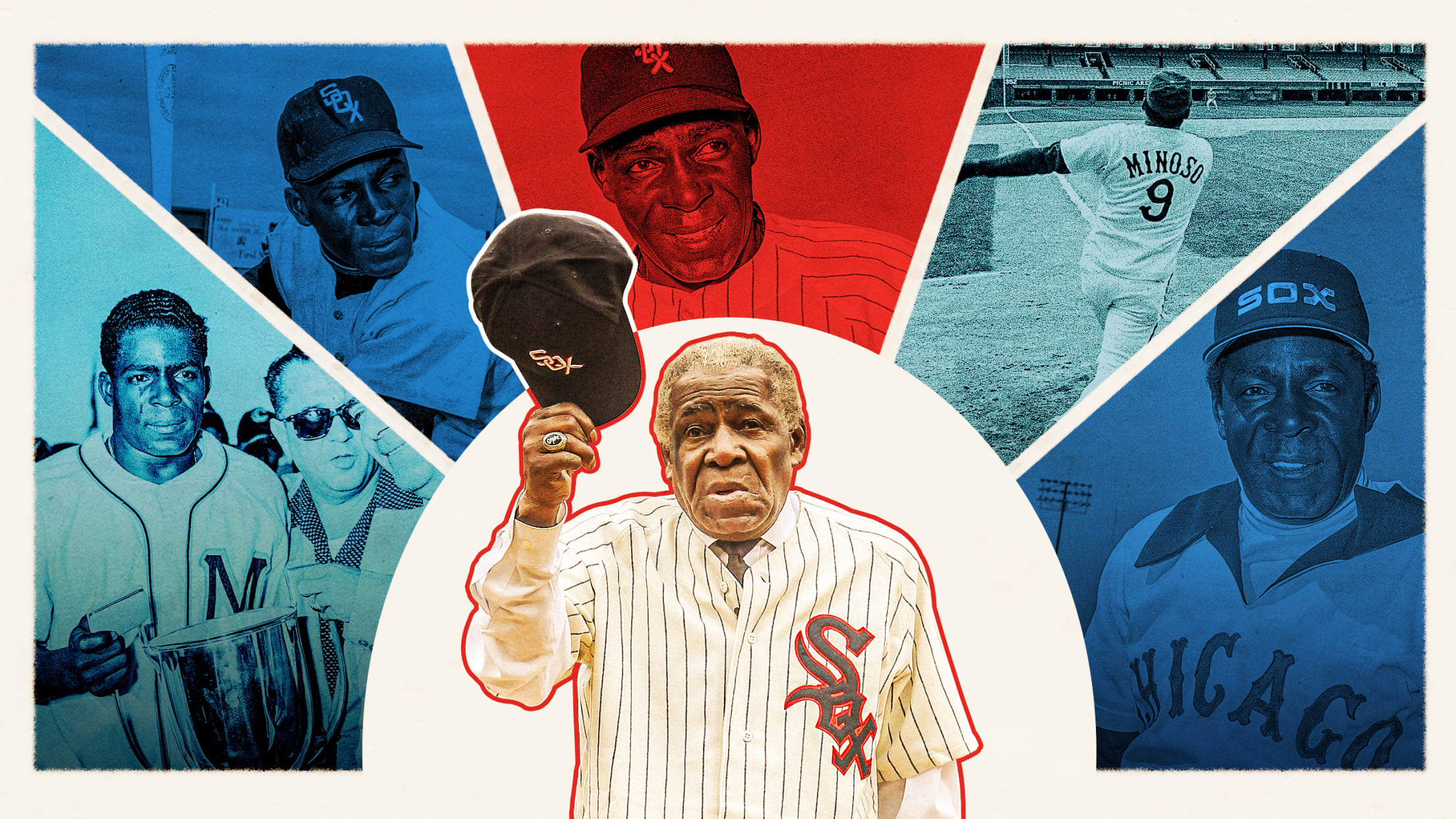 Many players may claim to love baseball, be devoted to baseball, to wake up every day living and breathing baseball. But compared to Orestes "Minnie" Miñoso -- the sport's only seven-decade player, who played anywhere and everywhere, who became the first Black player on the White Sox and who helped
The best debut seasons in White Sox history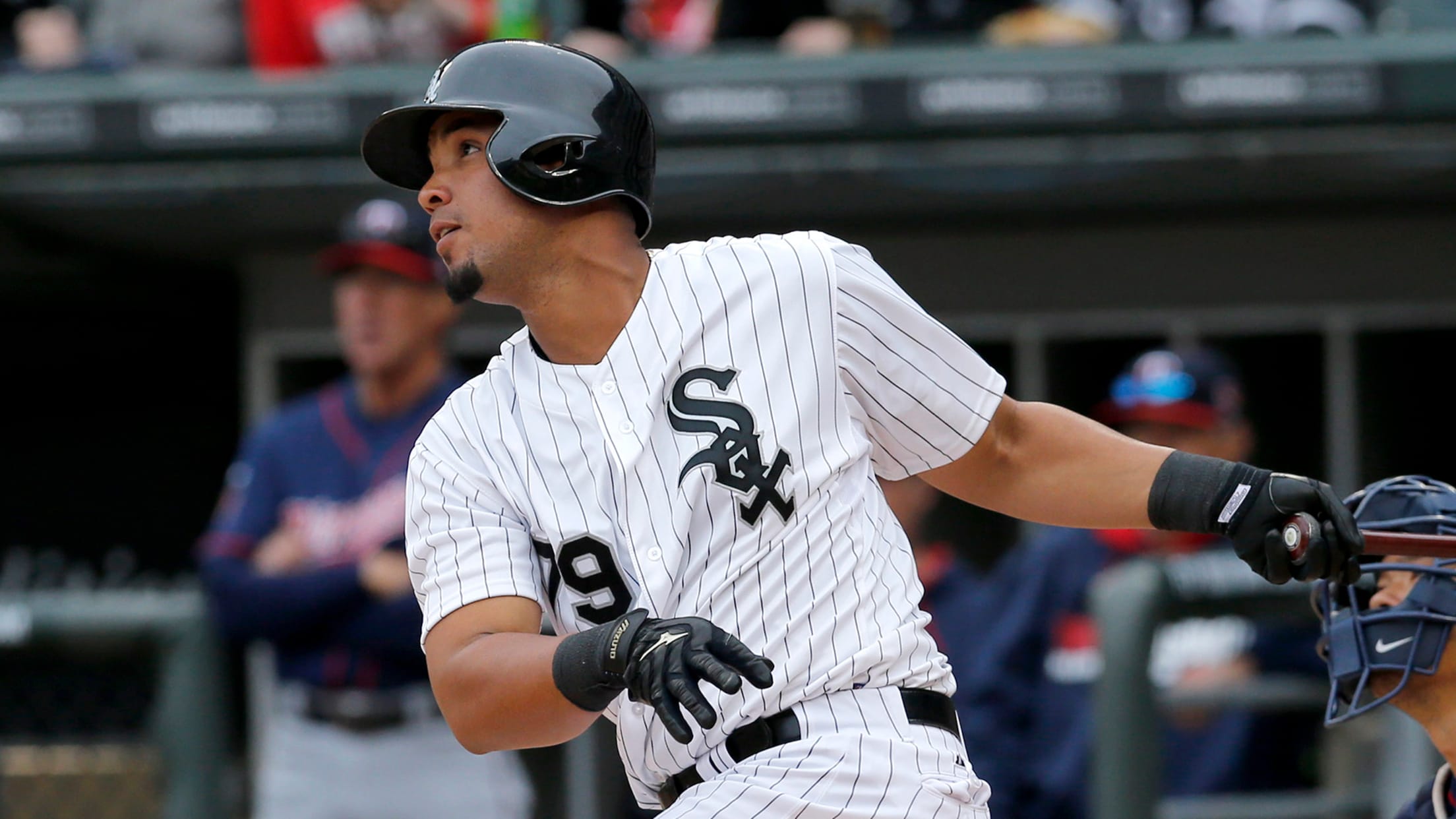 CHICAGO -- I made a small mistake when we first had this assignment on May 13, 2020, focusing solely on the top debut for each team at that point. My mistake wasn't the choice of José Abreu at No. 1 for the White Sox. That pick remains. But I left
Veeck's schemes legendary on South Side
Longtime groundskeeper Bossard shares favorite tales
CHICAGO -- The first question for Roger Bossard centered upon the famous shower hooked up for fans' use in the outfield concourse at the old Comiskey Park. By the end of the 15-minute interview with the White Sox head groundskeeper -- one of the most upbeat and energetic people in
Top 5 pitching performances in Sox history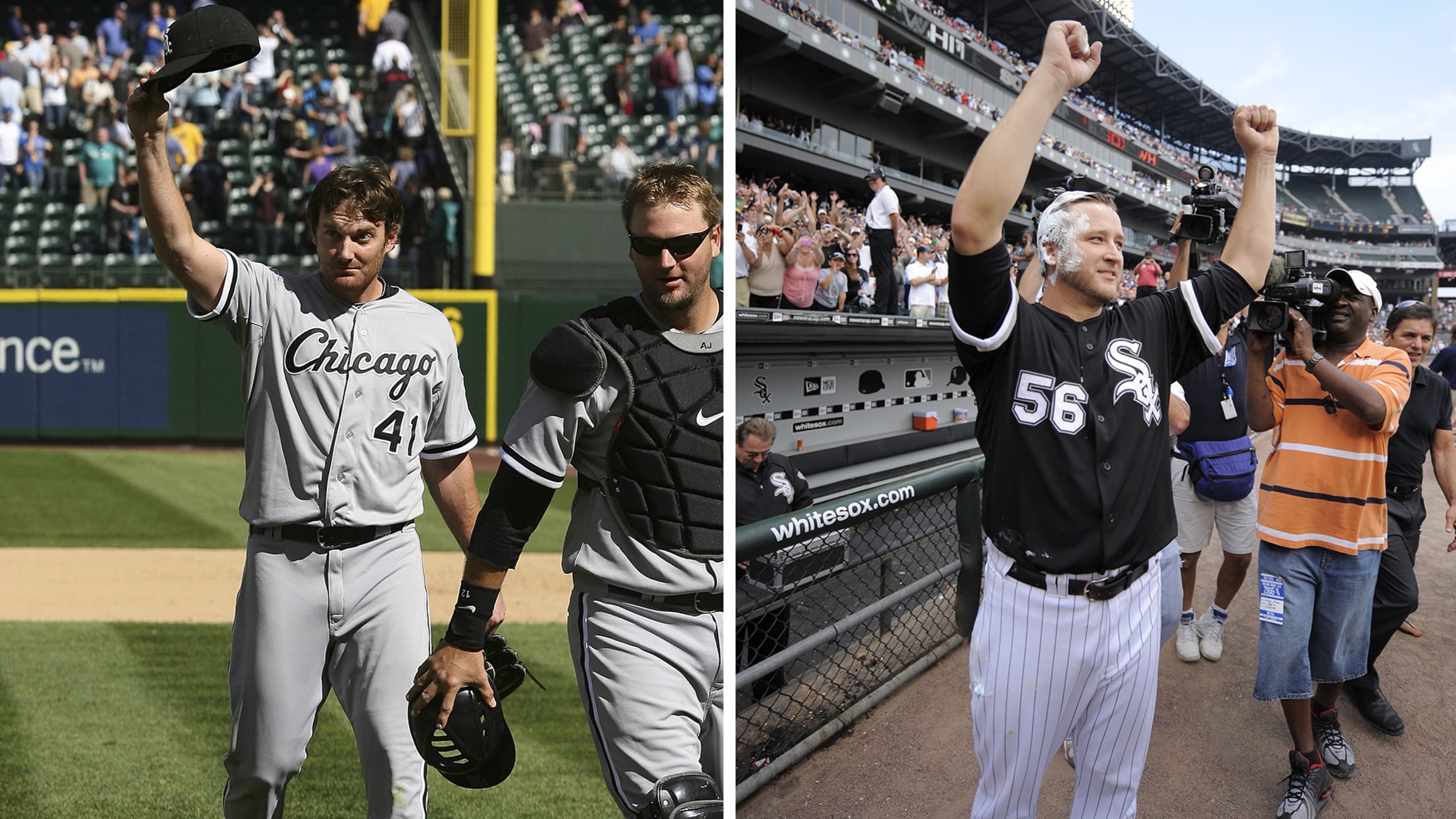 CHICAGO -- Here's a look at the top five single-game pitching performances in White Sox history, with a number of incredibly strong showings just missing the list. 1. Philip Humber, April 21, 2012, at Mariners Humber's perfect game is one of three recorded in White Sox history. His closest moment
Best White Sox single-game hitting displays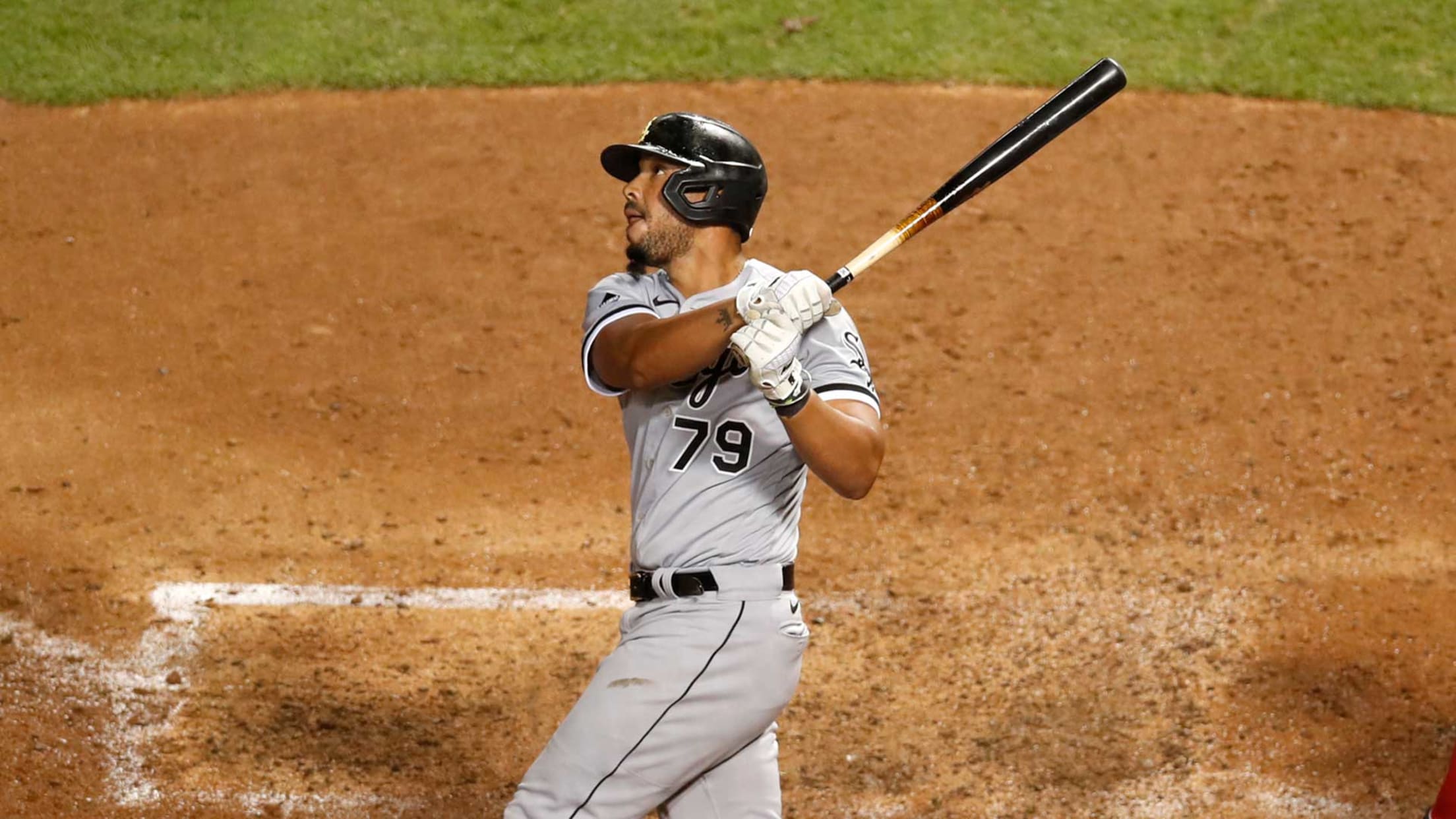 CHICAGO -- Here's a look at the Top 5 single-game hitting performances in White Sox history, with a few more impressive displays that just missed the list. 1) Pat Seerey, July 18, 1948 (Game 1), at Philadelphia A's The right-handed-hitting Seerey finished with 86 career home runs over 2,095 plate
How the Sox Grinder Ball Rules came to be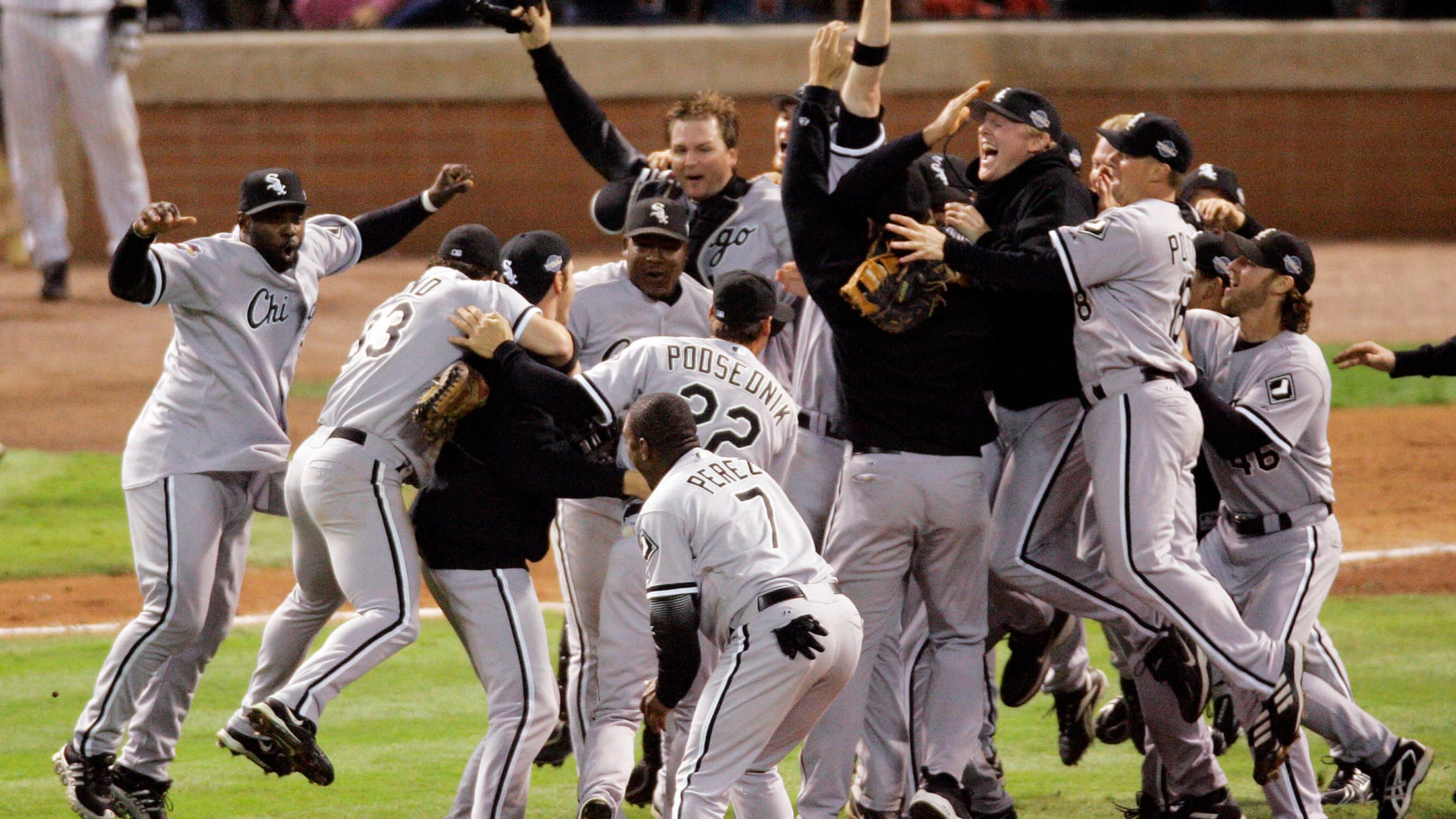 CHICAGO -- The 2005 White Sox championship season worked so perfectly that even their Grinder Ball Rules marketing campaign developed a natural connection before this 99-win group threw a pitch or took a swing. That connection comes as no surprise, with manager Ozzie Guillen at the heart of both. Guillen