White Sox injuries and roster moves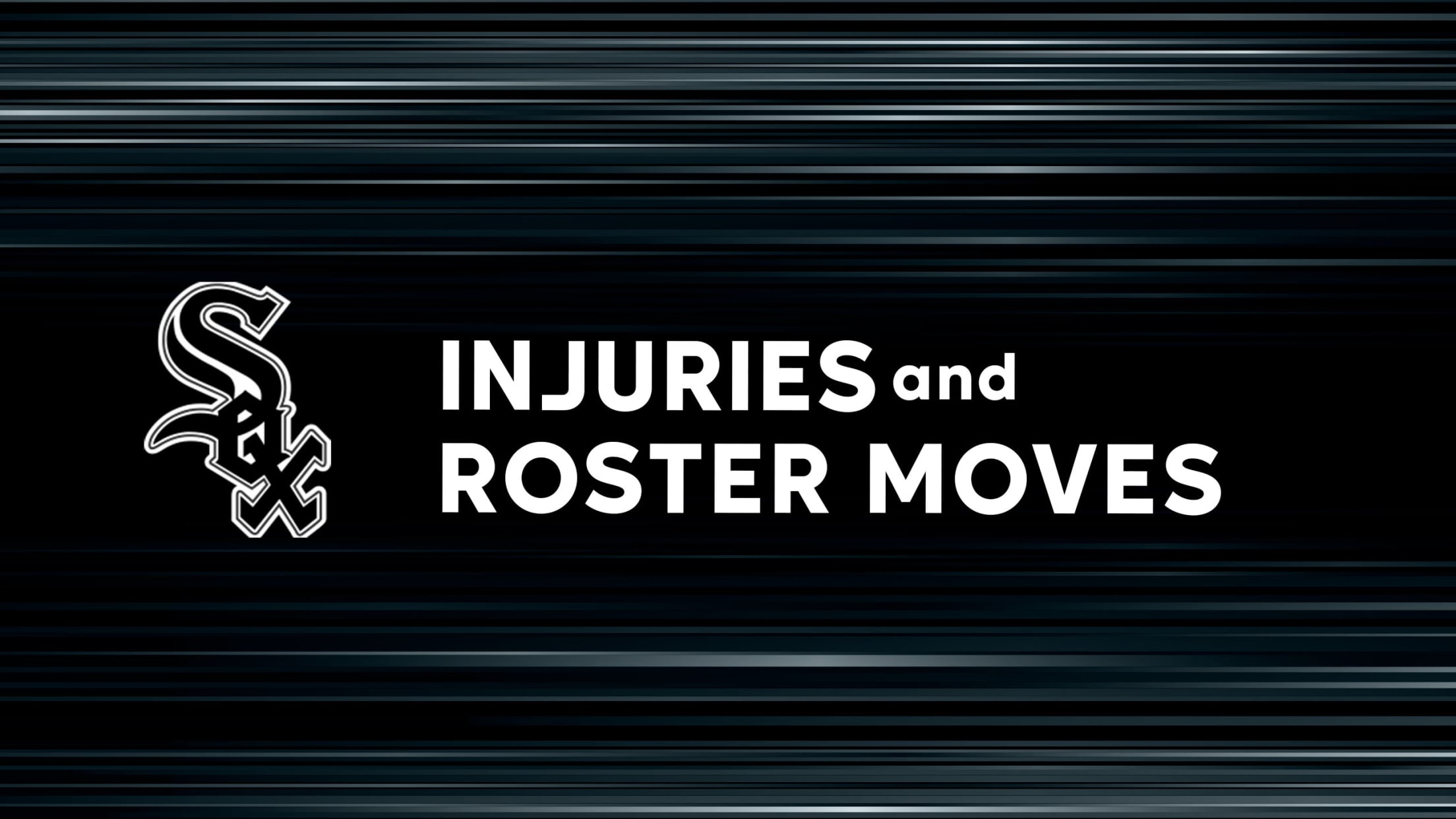 Check back throughout the offseason for updates on the White Sox injuries and roster moves. A reminder: Players on the 60-day injured list must be added back to the 40-man roster after the World Series.
Robert's season over after landing on IL with knee injury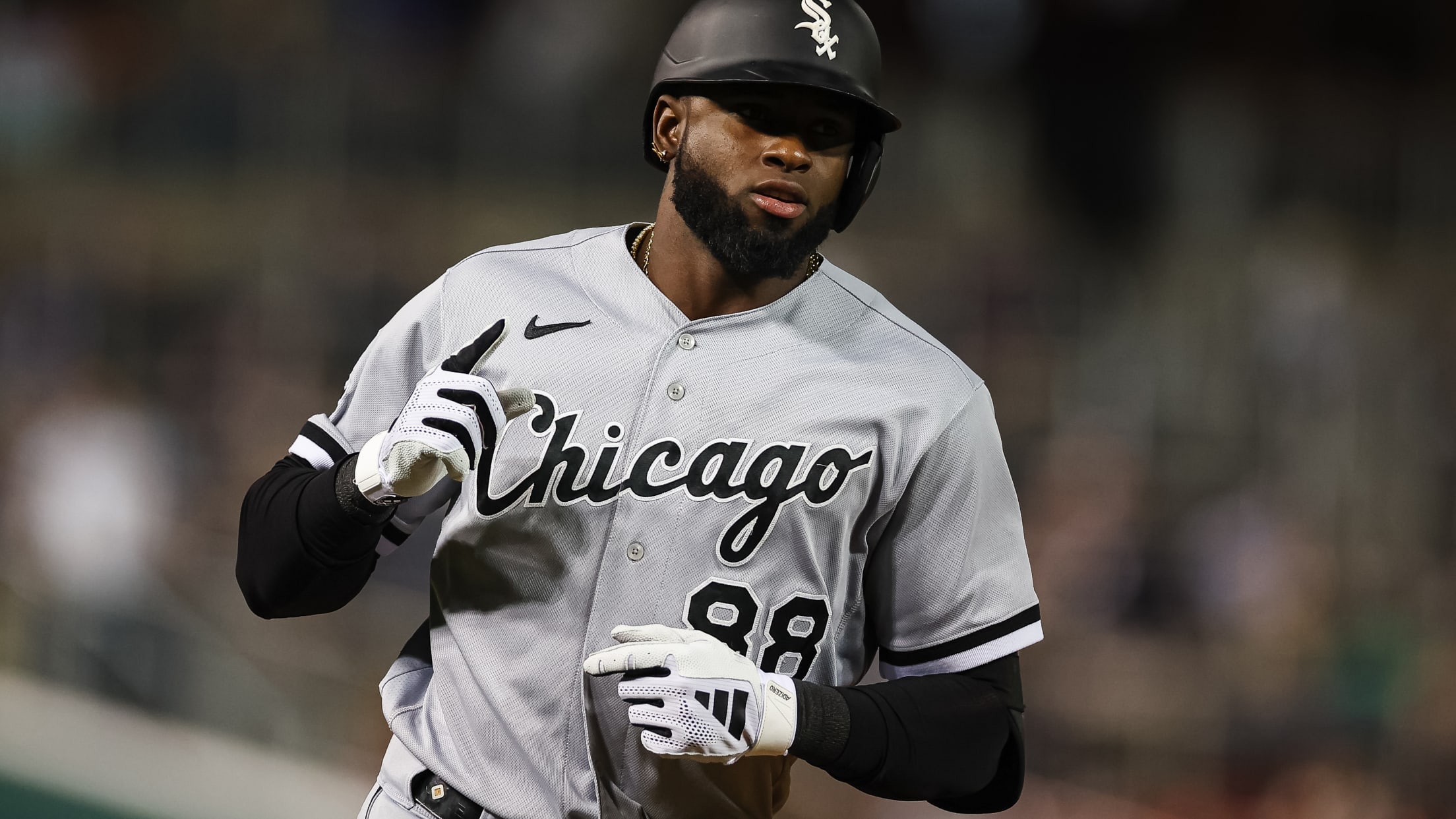 CHICAGO -- Luis Robert Jr. has espoused a theory for on-field success to reporters numerous times during the 2023 season. If the multitalented White Sox center field plays every day, he's going to do good things. And Robert lived that idea for most of this All-Star campaign. Robert's season came
Kopech shut down for '23 after having cyst removed from knee
27-year-old righty undergoes knee surgery ahead of White Sox loss to Boston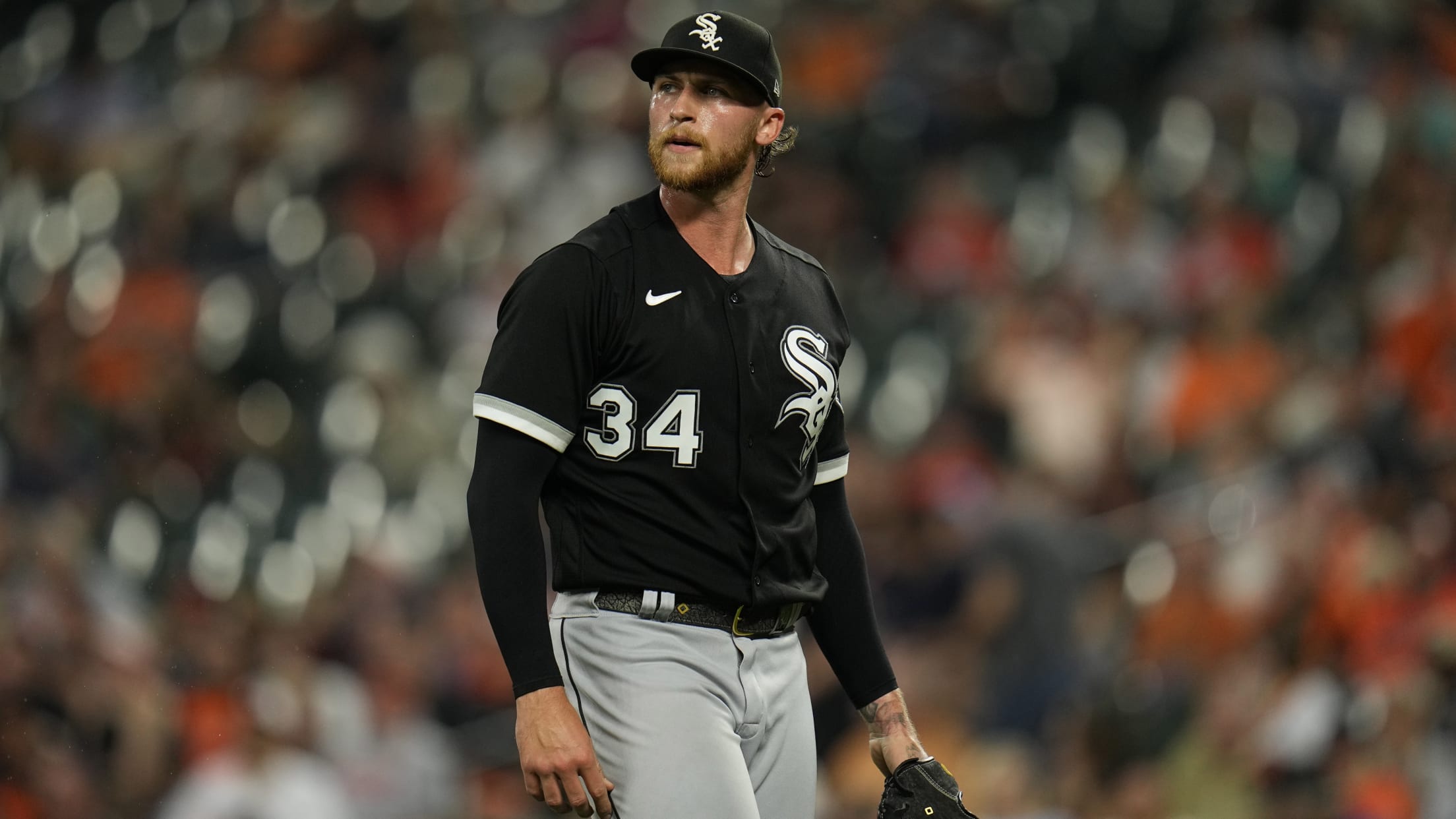 BOSTON -- The 2023 White Sox season continues on for another eight games after a 3-2 loss on Friday night to the Red Sox in the final road series opener before 37,102 at Fenway Park. But Michael Kopech's campaign has come to a close following successful surgery to remove a
Hendriks aims to pitch during the 2024 season after Tommy John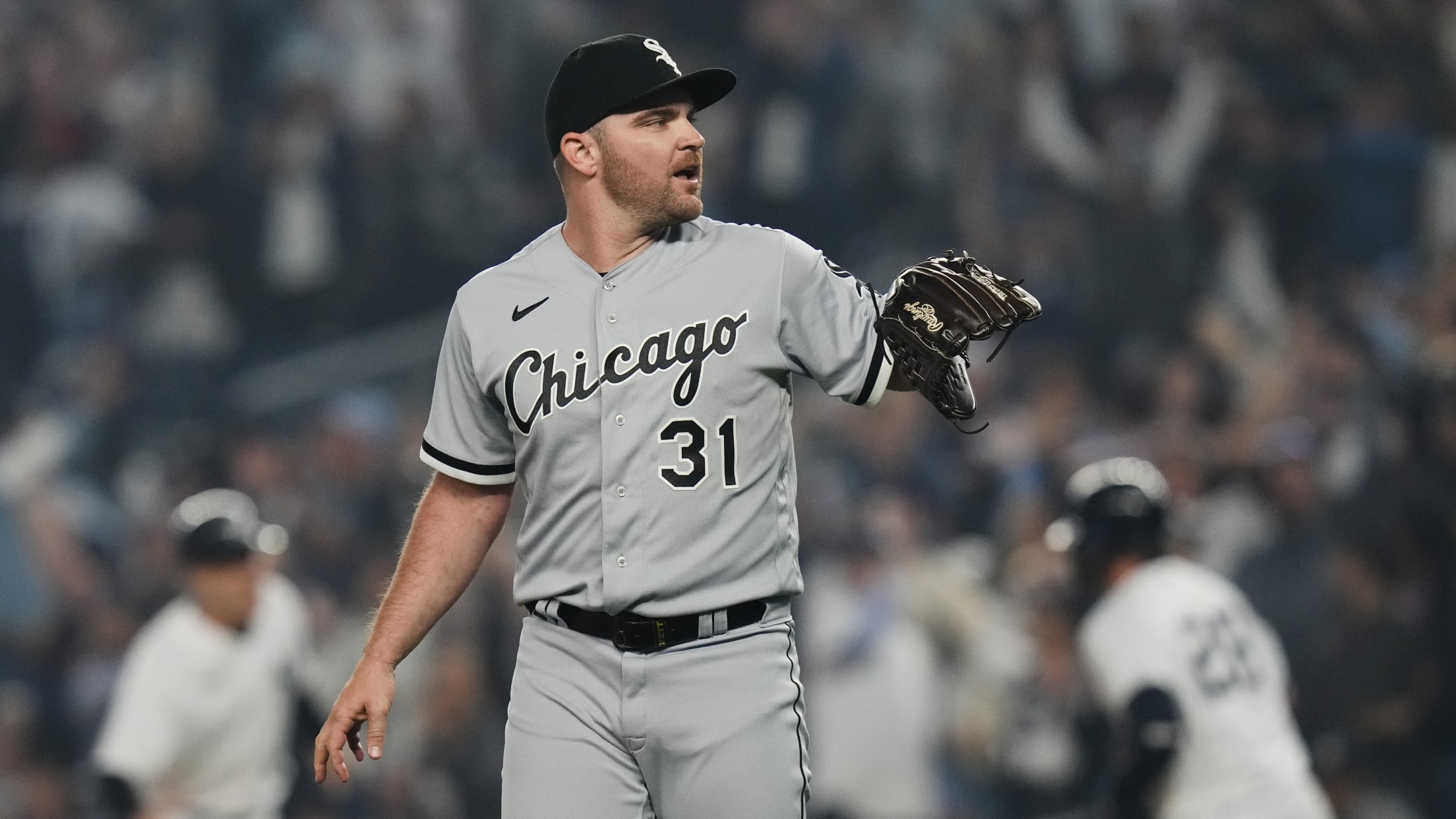 CHICAGO -- Here's an interesting tidbit from Liam Hendriks' 16-minute media session prior to Friday's series opener with Milwaukee, marking the White Sox closer's first comments since having Tommy John surgery while the team was in Arlington, Texas, from Aug. 1-3. Hendriks would like to pitch during the 2024 season.
Hendriks has Tommy John, to miss at least 12 months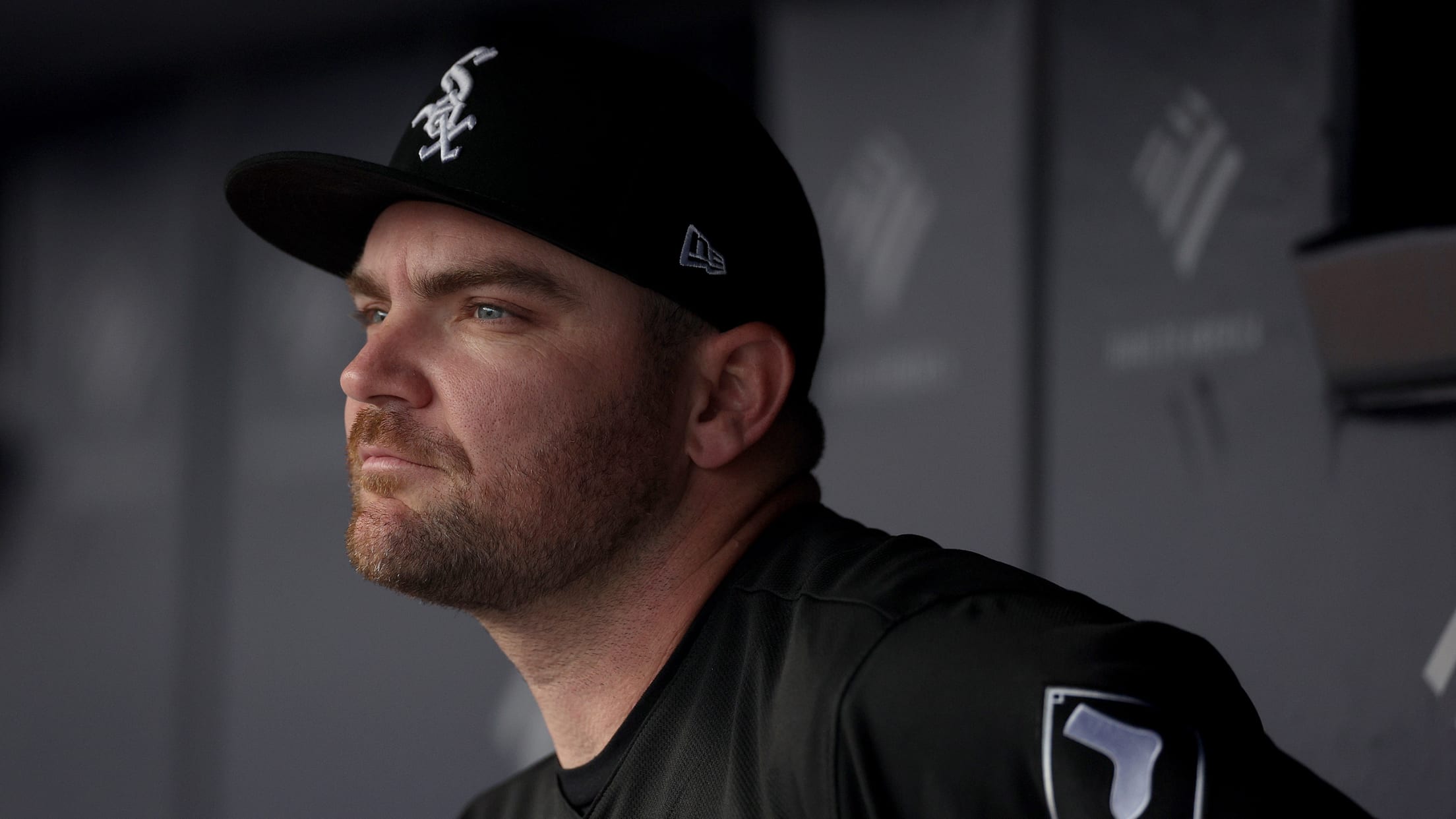 ARLINGTON -- Liam Hendriks' 2023 season has come to an unfortunate close. The White Sox closer, who won his battle against non-Hodgkin's lymphoma earlier this season, underwent successful surgery on Wednesday morning to repair a torn ulnar collateral ligament in his right elbow in a procedure performed by Dr. Keith
Robert Jr. out for ASG after tweaking calf during Derby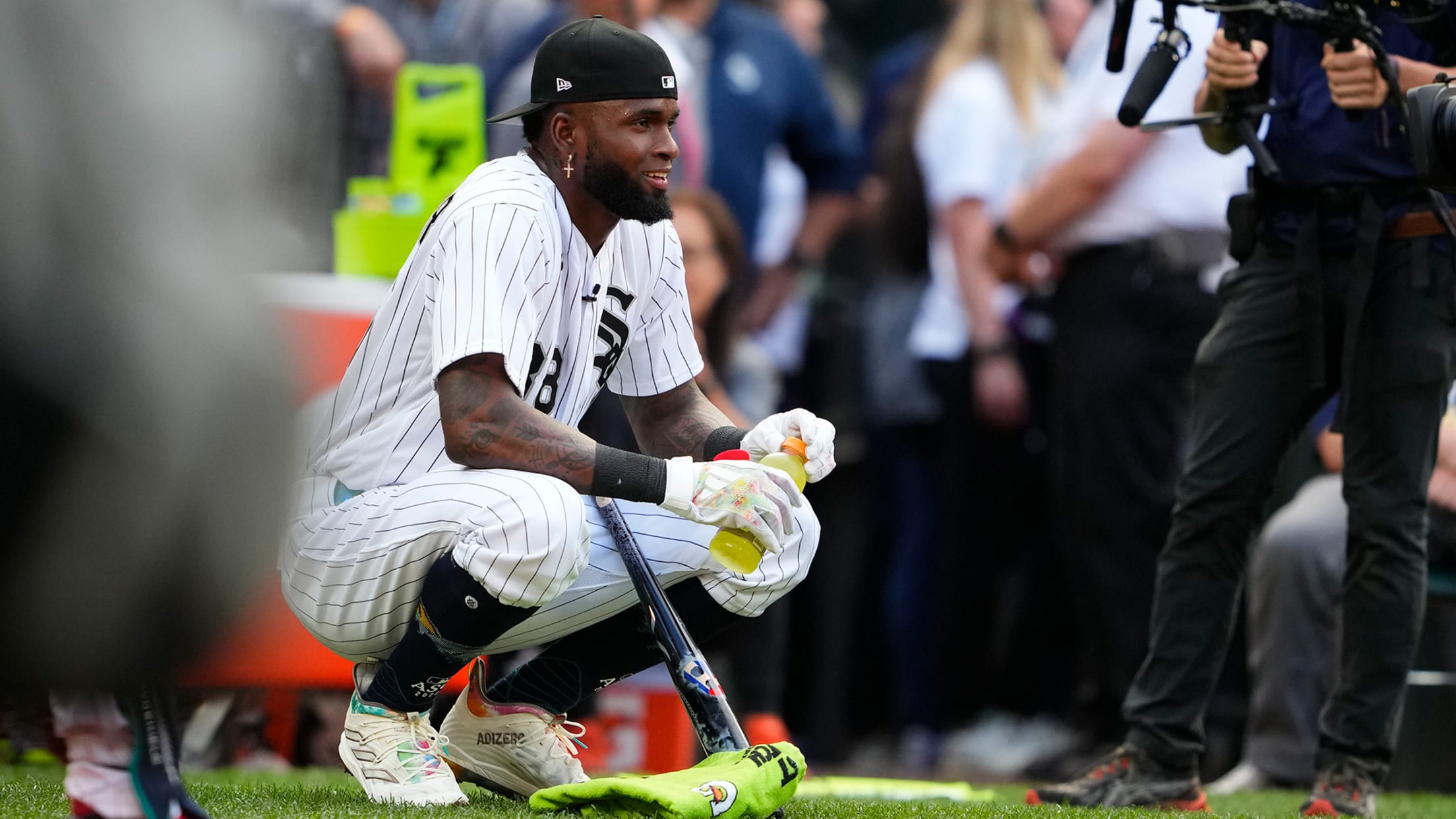 Luis Robert Jr., the lone White Sox representative at the 2023 All-Star Game, will not take part in the contest due to a calf injury suffered during Monday's T-Mobile Home Run Derby. • MLB All-Star Game presented by Mastercard: Complete coverage Robert reported right calf tightness during the first round
Hendriks (elbow) has no structural damage; timeline is 'wait and see'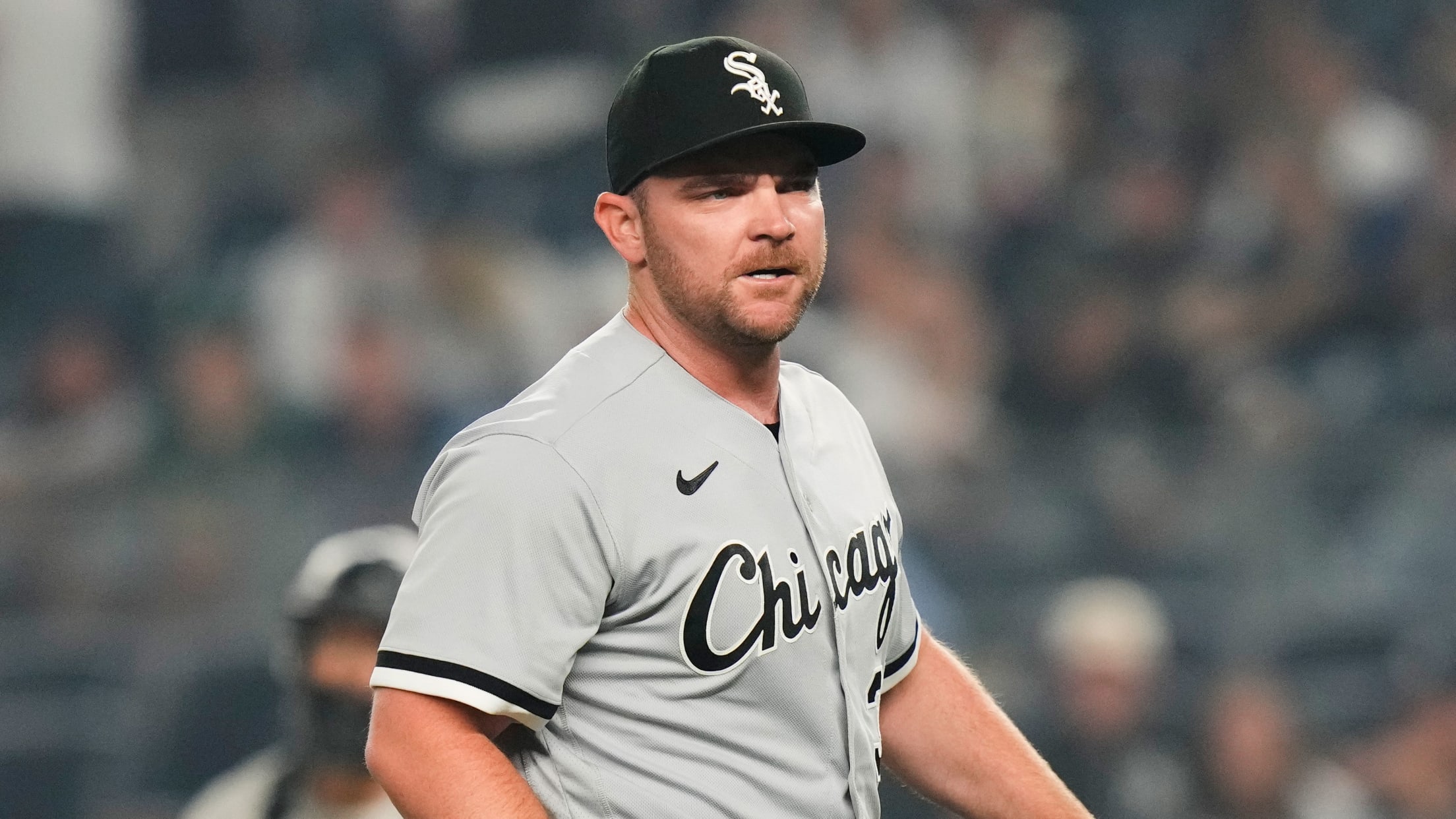 LOS ANGELES -- An upbeat and smiling Liam Hendriks described his physical condition as "better, I guess," after being put on the 15-day injured list Sunday with right elbow inflammation. The White Sox closer had a cortisone shot and will get a PRP injection from Dr. Neal ElAttrache over the
Hendriks (elbow inflammation) placed on 15-day IL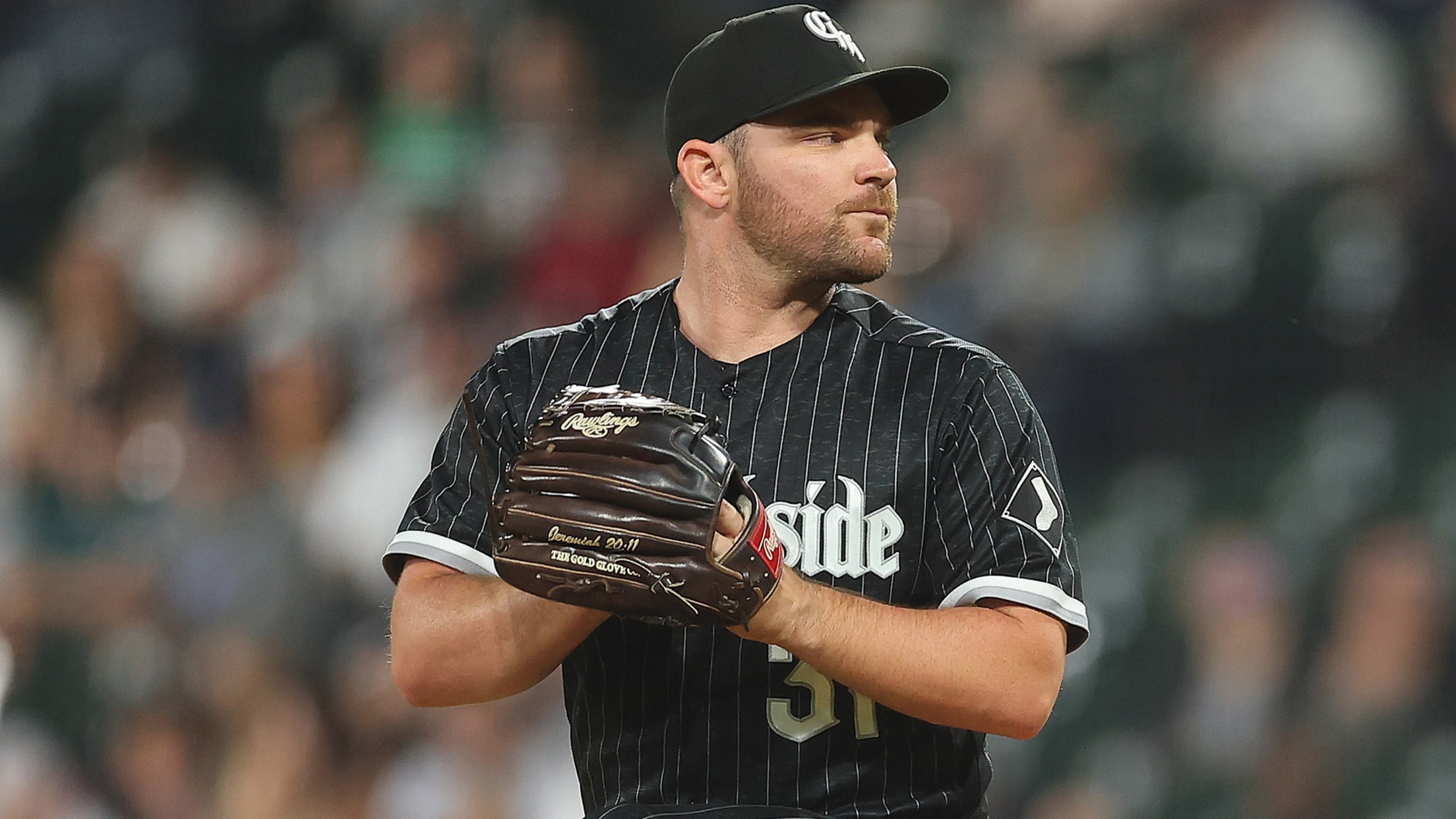 CHICAGO -- The White Sox bullpen is equipped to handle the temporary loss of Liam Hendriks, who was placed on the 15-day injured list Sunday (retroactive to Saturday) with right elbow inflammation. That fact certainly holds true despite Keynan Middleton and Kendall Graveman yielding five runs in the eighth and
'He's building up': Hendriks throws bullpen session with Sox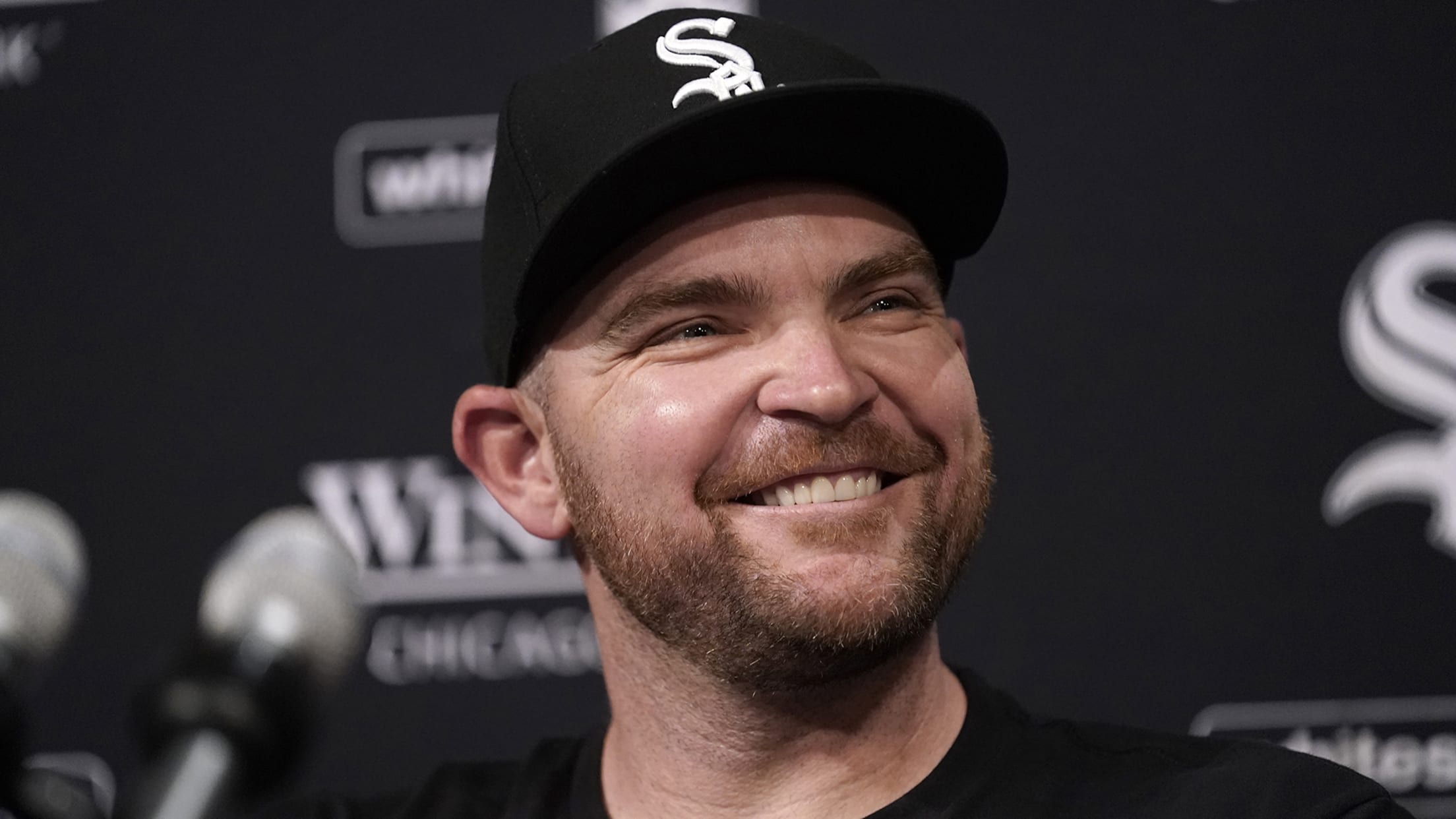 CHICAGO -- White Sox closer Liam Hendriks threw a live batting practice prior to Friday's series opener against the Royals, as the right-hander made further progress toward a return to the Majors after going through treatment for stage four non-Hodgkin's lymphoma. There was no specific timetable for Hendriks to rejoin
Eloy eager to get back to White Sox after appendicitis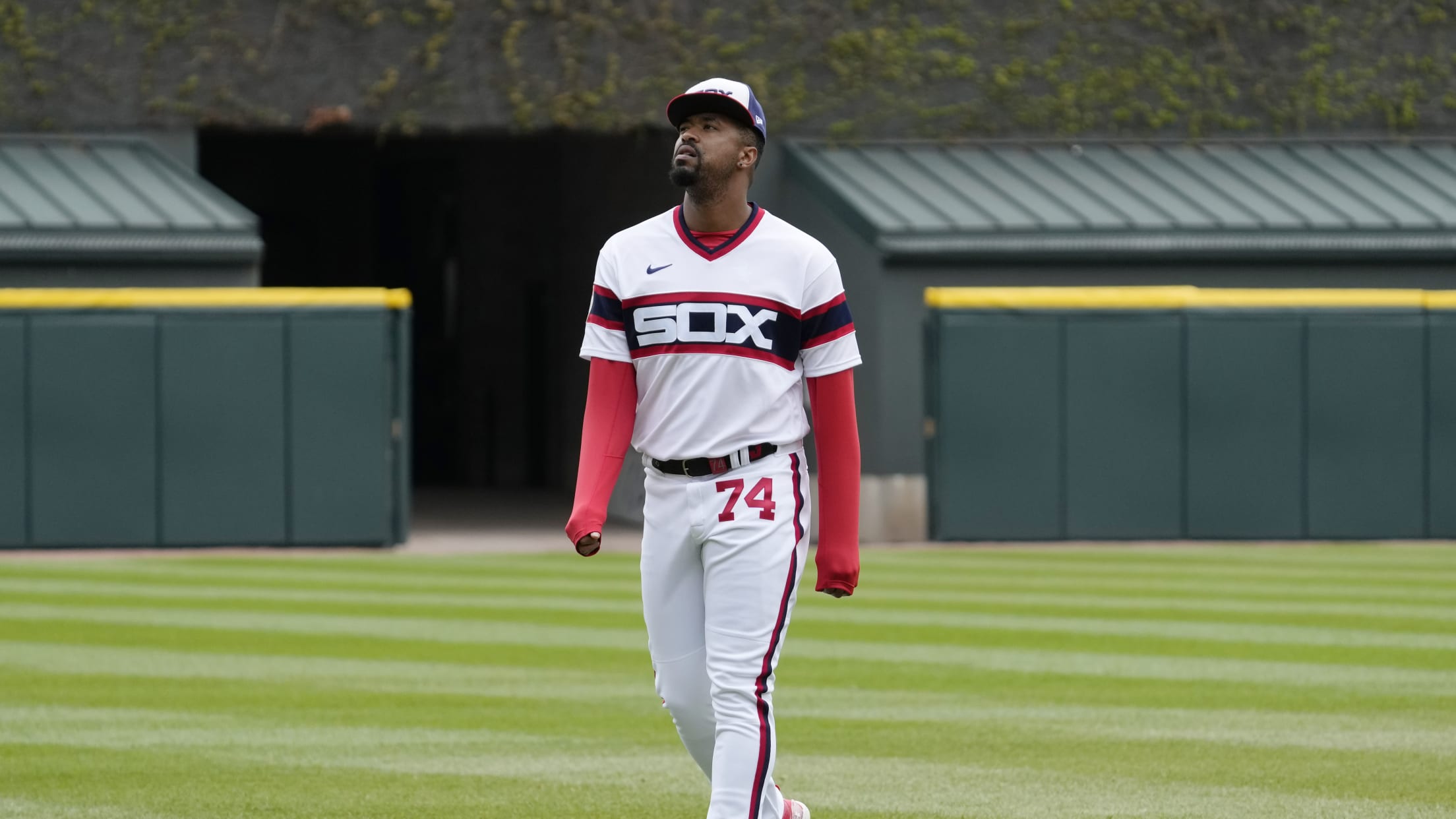 CHICAGO -- Eloy Jiménez has moved around Guaranteed Rate Field over the past few days like a healthy-looking player ready for White Sox action. His always upbeat personality remains front and center. It wasn't too long ago, though, when the designated hitter/right fielder felt quite different as he went through
Eloy out 4-6 weeks after appendectomy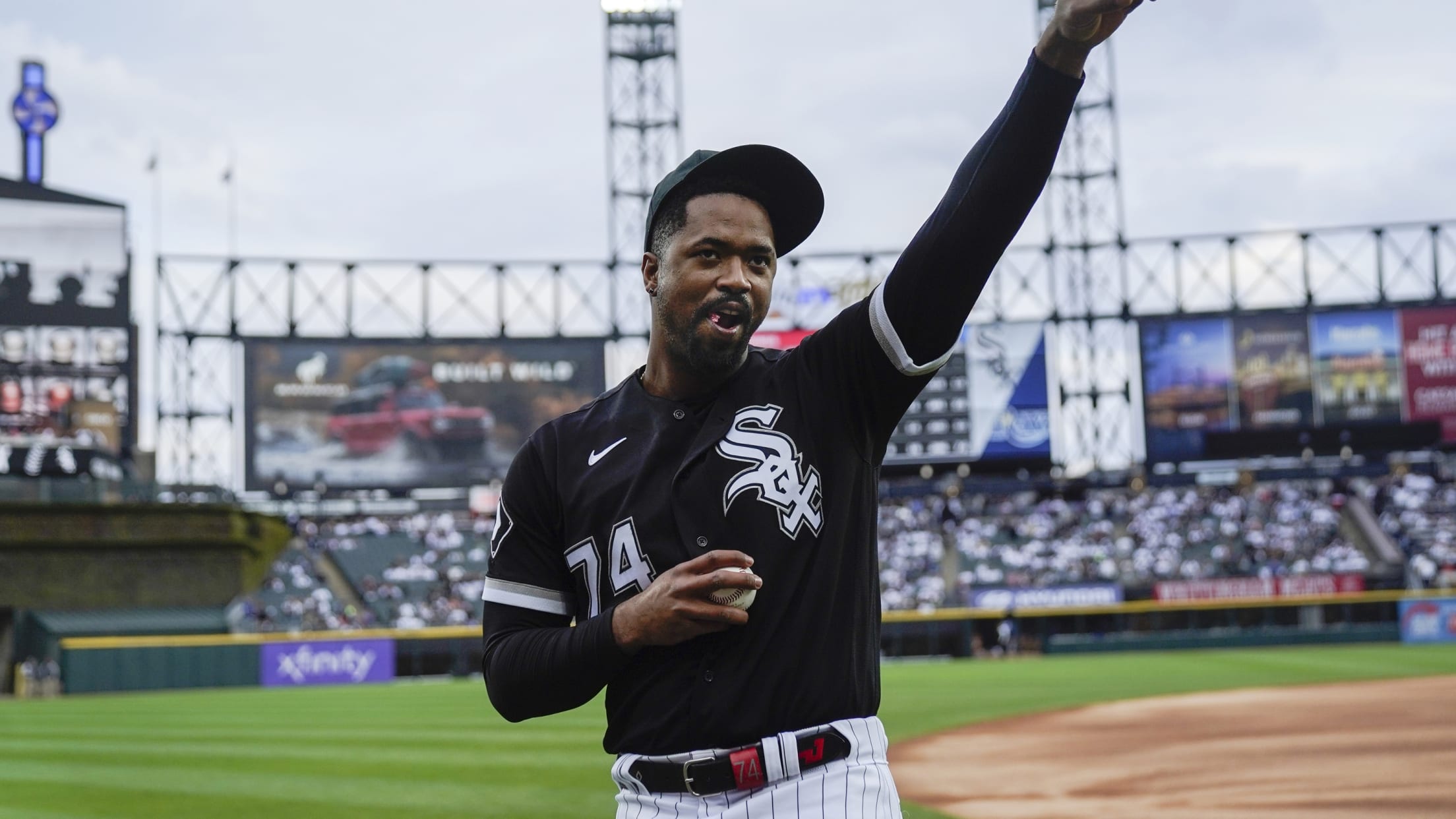 CINCINNATI -- The White Sox were dealt a blow on Saturday as slugger Eloy Jiménez underwent an appendectomy and is expected to miss four to six weeks. Replacing their cleanup hitter will be a tough task going forward, and his absence was immediately felt. Chicago strung together eight hits in
Cancer-free Hendriks makes 1st Minor League rehab appearance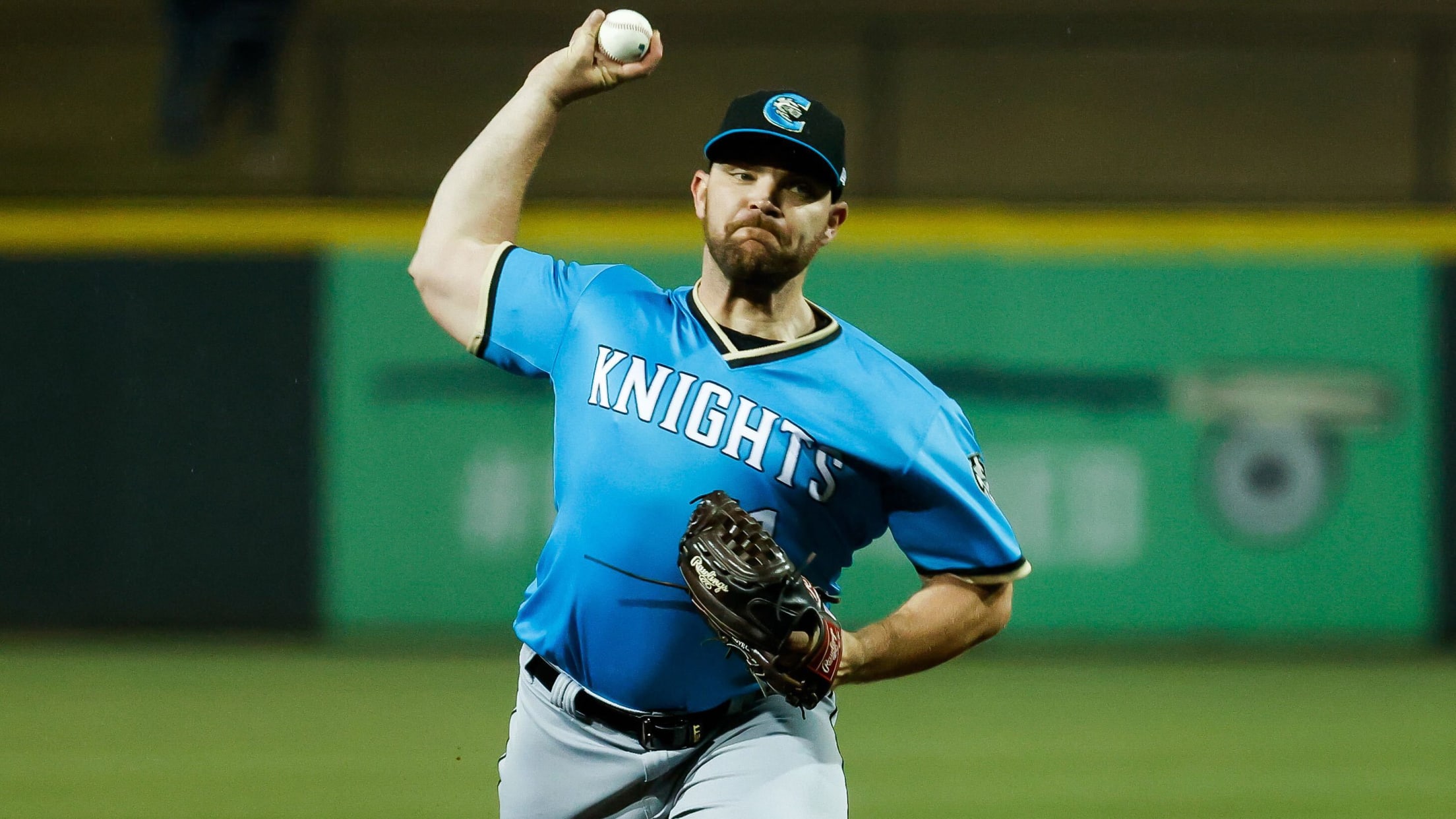 Liam Hendriks already defeated the most dangerous opponent he'll ever face. A Minor League rehab assignment? That's nothing but another day at the office ... even if it was anything but. Pitching in live game action for the first time in 214 days and two weeks removed from announcing he
Anderson out 2-4 weeks with left knee sprain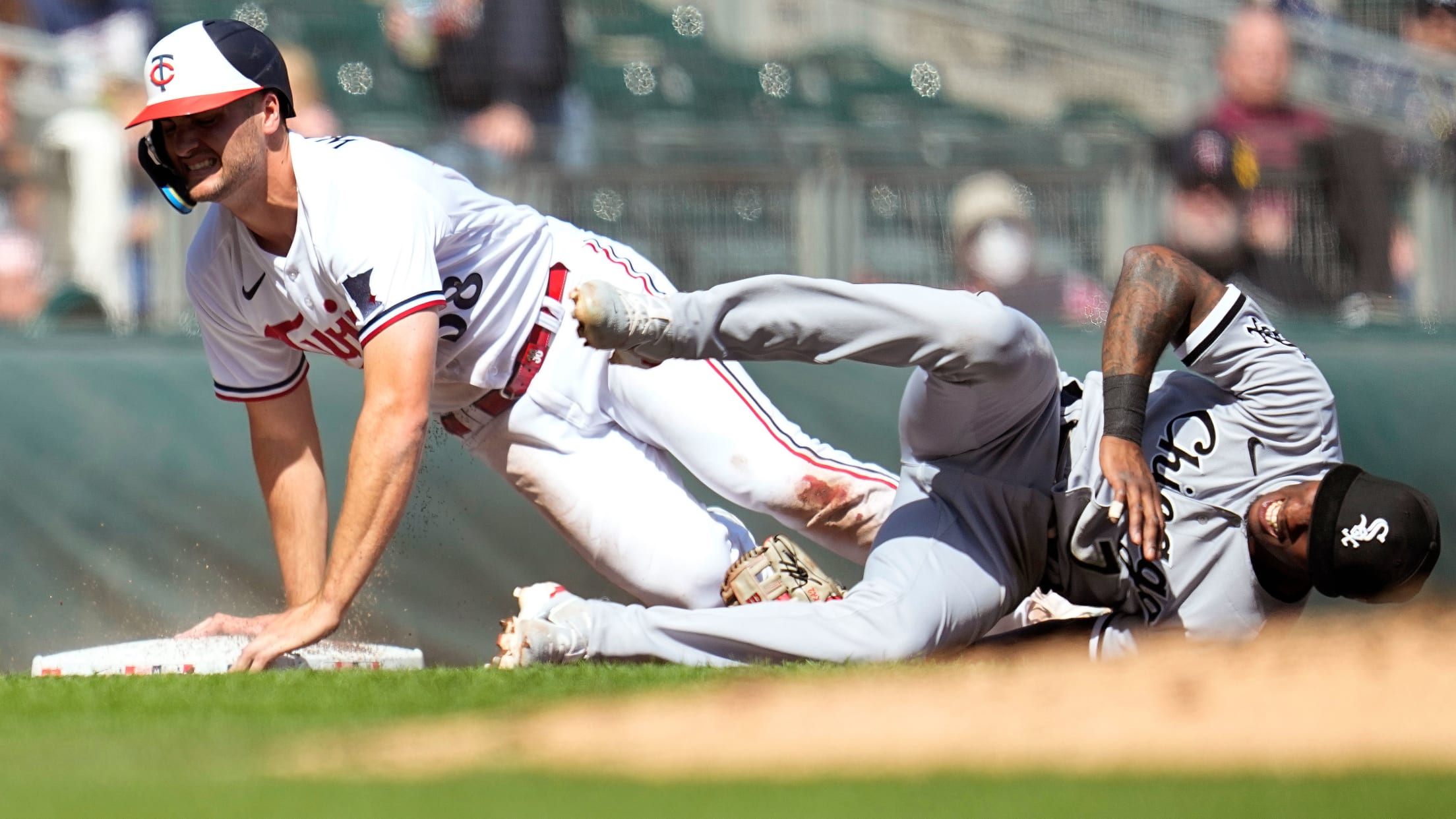 MINNEAPOLIS -- White Sox shortstop Tim Anderson was placed on the 10-day injured list with a left knee sprain on Tuesday. He is expected to miss two to four weeks. Infielder Lenyn Sosa was recalled from Triple-A Charlotte in a corresponding move. Anderson injured the knee in the sixth inning
White Sox place Eloy Jiménez (hamstring) on IL
Outfielder is expected to miss 2-3 weeks; Burger recalled from Triple-A Charlotte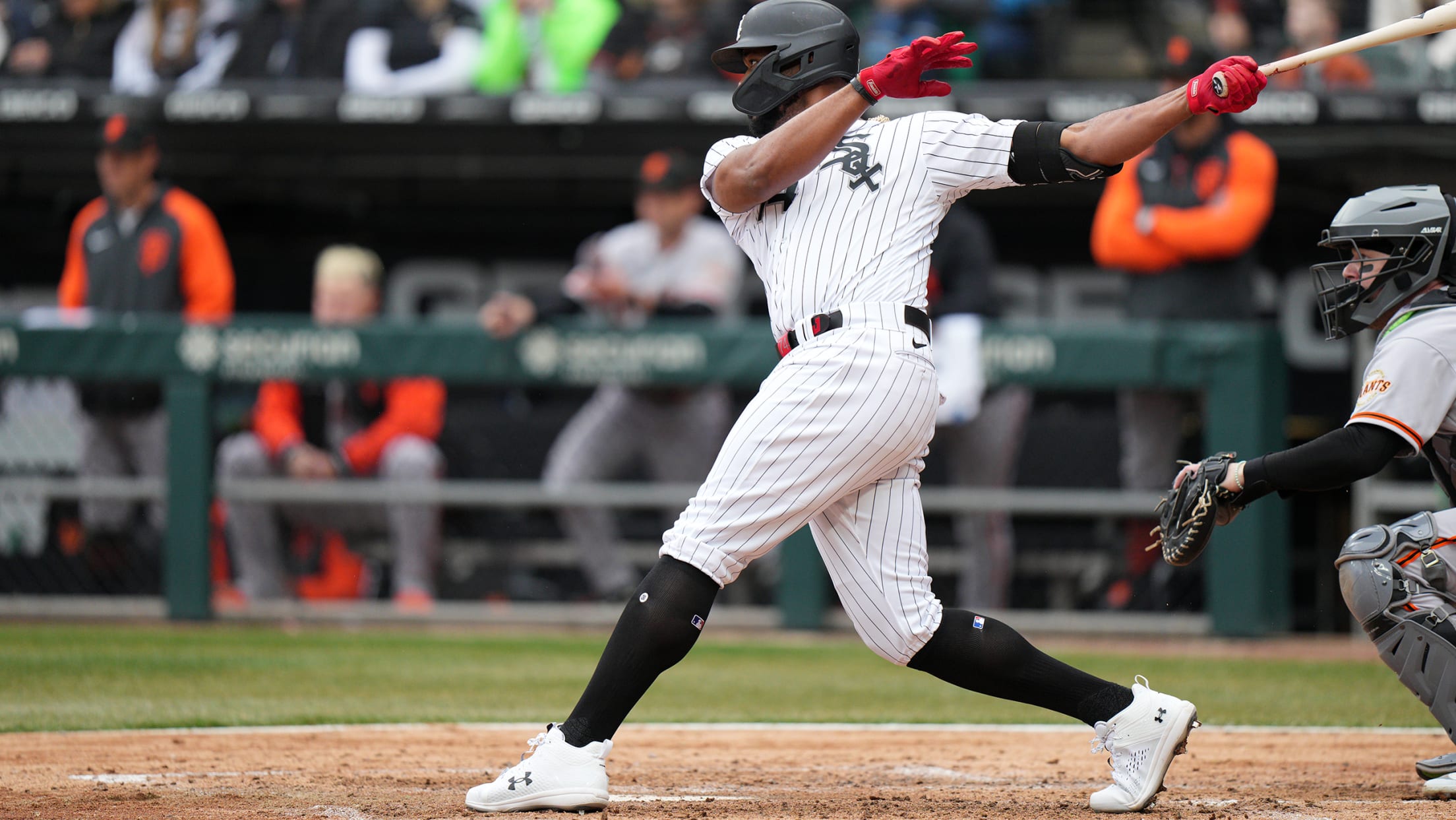 CHICAGO -- White Sox designated hitter Eloy Jiménez was placed on the 10-day injured list (retroactive to Tuesday) prior to Wednesday's contest against the Giants with a low-grade left hamstring strain. Infielder Jake Burger was recalled from Triple-A Charlotte. Jiménez, 26, is estimated to miss 2-3 weeks after suffering the
Hendriks' pregame message: 'I'll see you guys soon'
White Sox closer addresses fans via video prior to club's 2023 home opener against Giants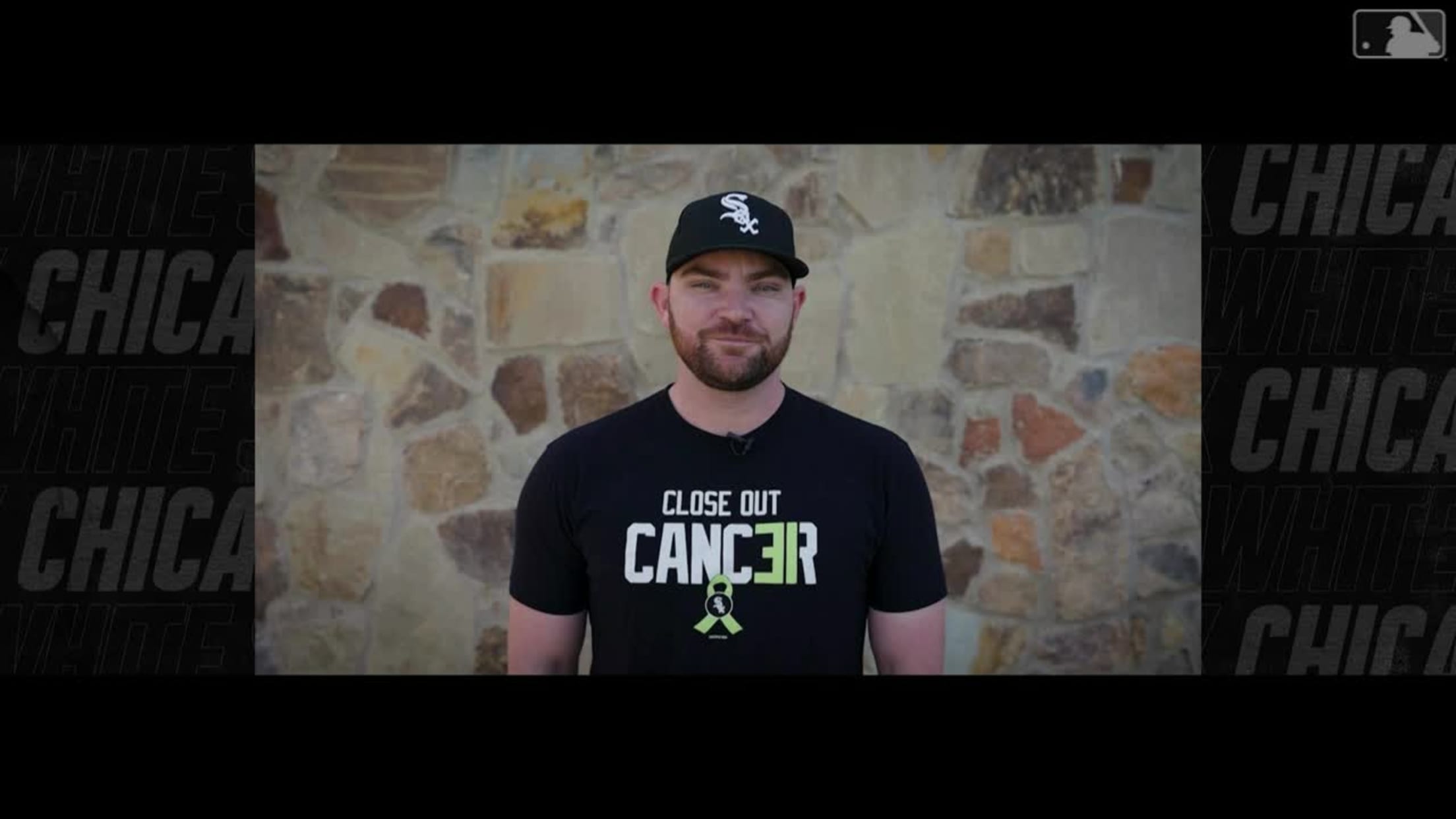 CHICAGO -- The best White Sox news coming from their 12-3 loss to the Giants in Monday afternoon's home opener arrived before the first pitch was thrown, when closer Liam Hendriks appeared via video on the Guaranteed Rate Field scoreboard. "Happy Opening Day Sox fans," Hendriks said. "Just wanted to
Hendriks 'making progress' but no timeline for return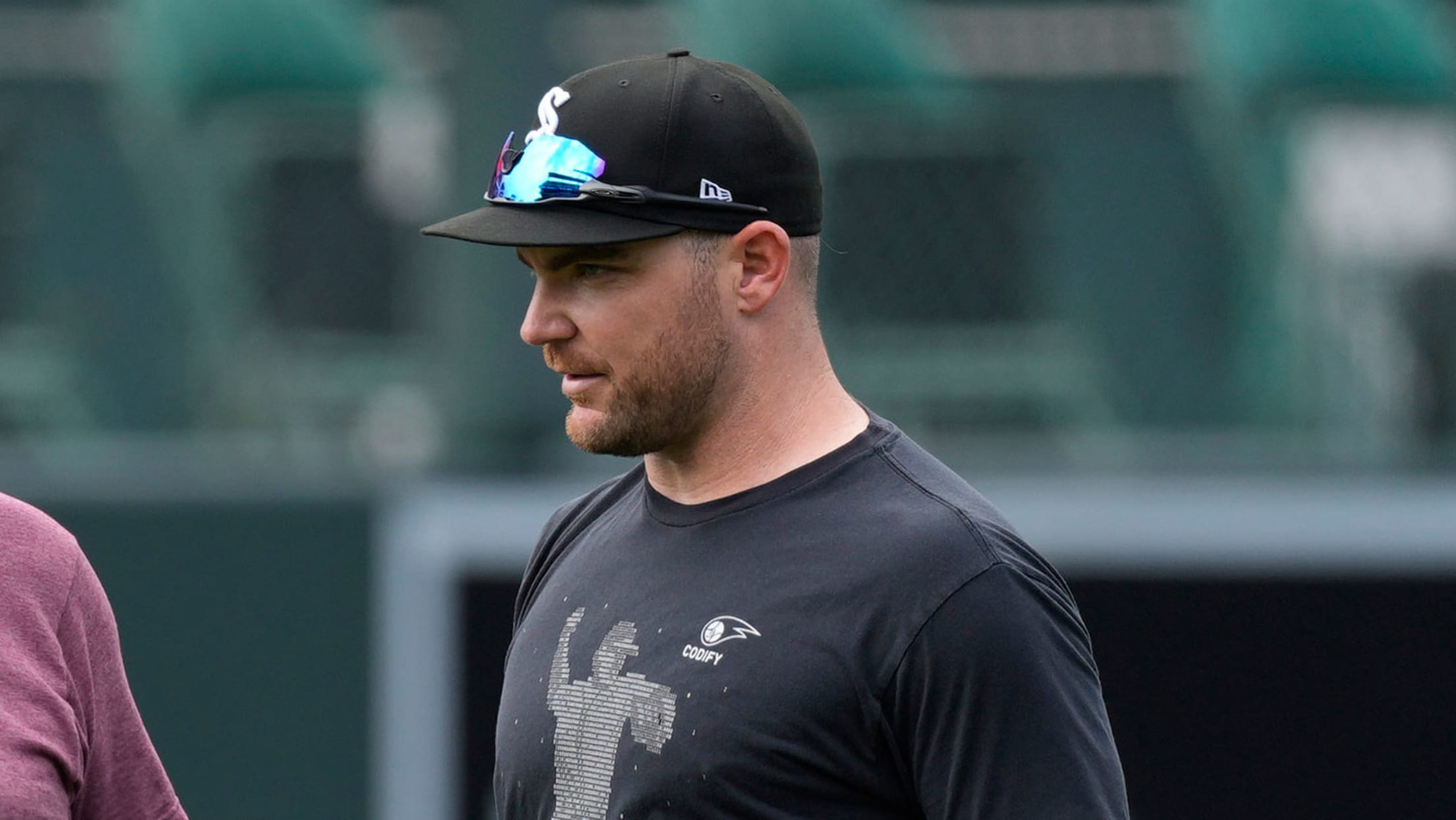 HOUSTON -- White Sox closer Liam Hendriks is making very good progress in his battle with non-Hodgkin lymphoma, although he remains in treatment and still has work ahead of him. General manager Rick Hahn did not have a specific timeline to share for Hendriks' baseball return, but the White Sox
Notes: Kopech's knee; Robert's name; Grandal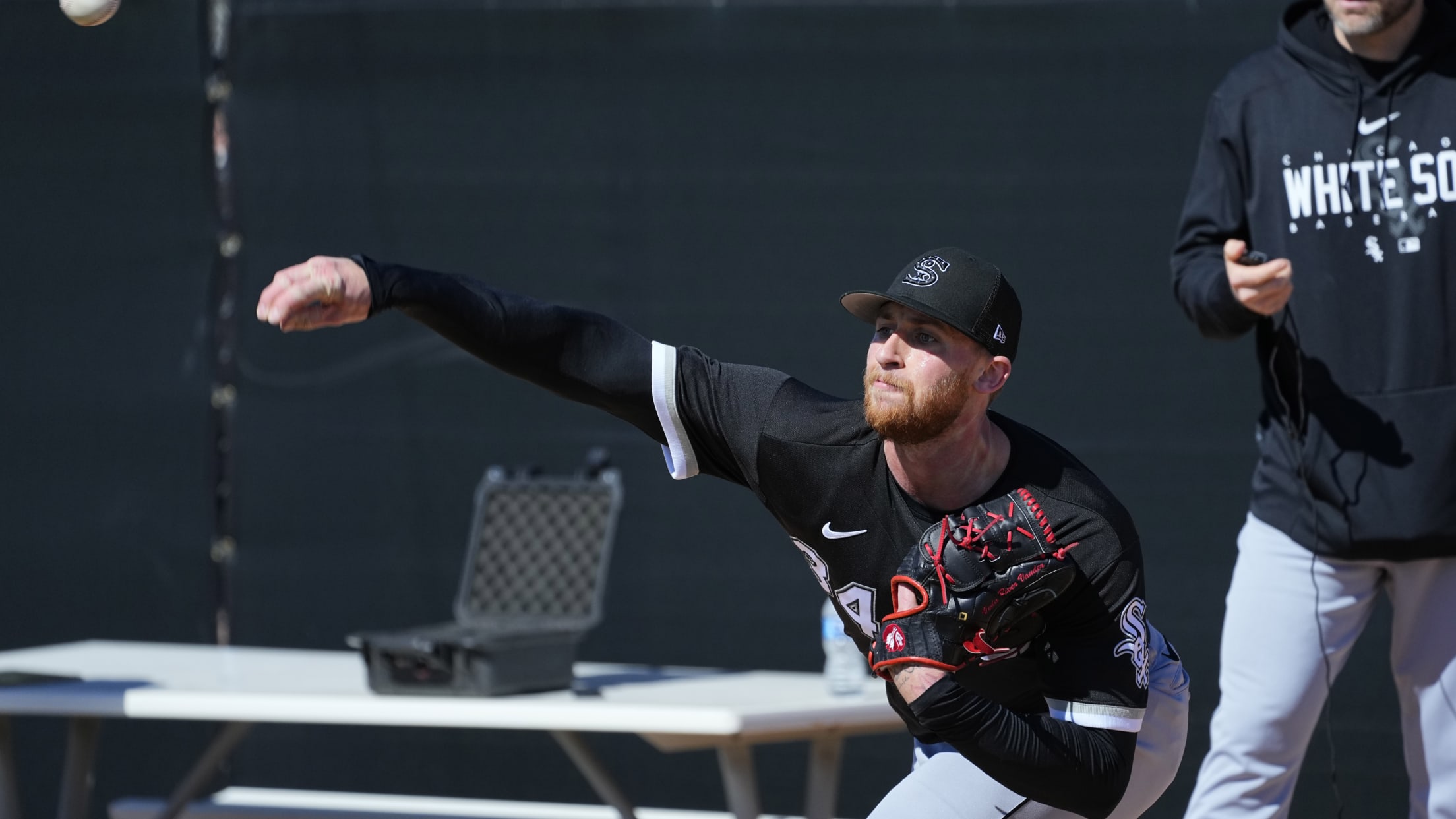 GLENDALE, Ariz. -- Michael Kopech arrived a little early to Spring Training in order to finish his rehab following end-of-season surgery to repair a right knee meniscus tear. "I'm at a point where the knee's feeling better, the shoulder's feeling better," the White Sox starting pitcher said on Friday. "But
Robert knows being shut down was 'best decision'
White Sox outfielder will visit hand specialist to determine recovery steps for left wrist sprain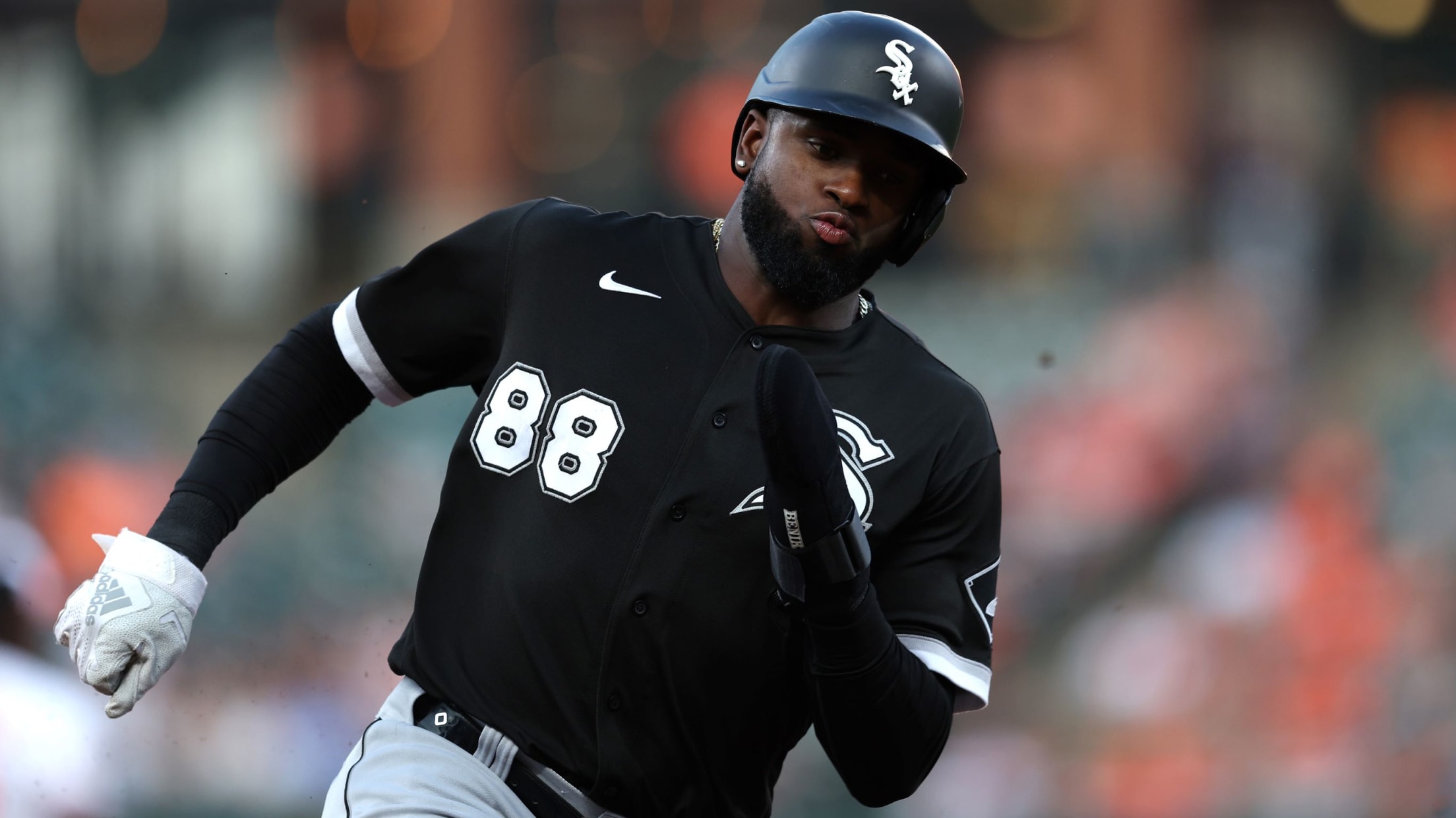 MINNEAPOLIS -- Luis Robert tried to play through the pain in his left hand/wrist. The White Sox center fielder still would like to be out there with his teammates for these final seven regular-season games, despite the preseason American League Central favorites having lost eight straight following an 8-4 setback
Robert shut down; Kopech, TA could be next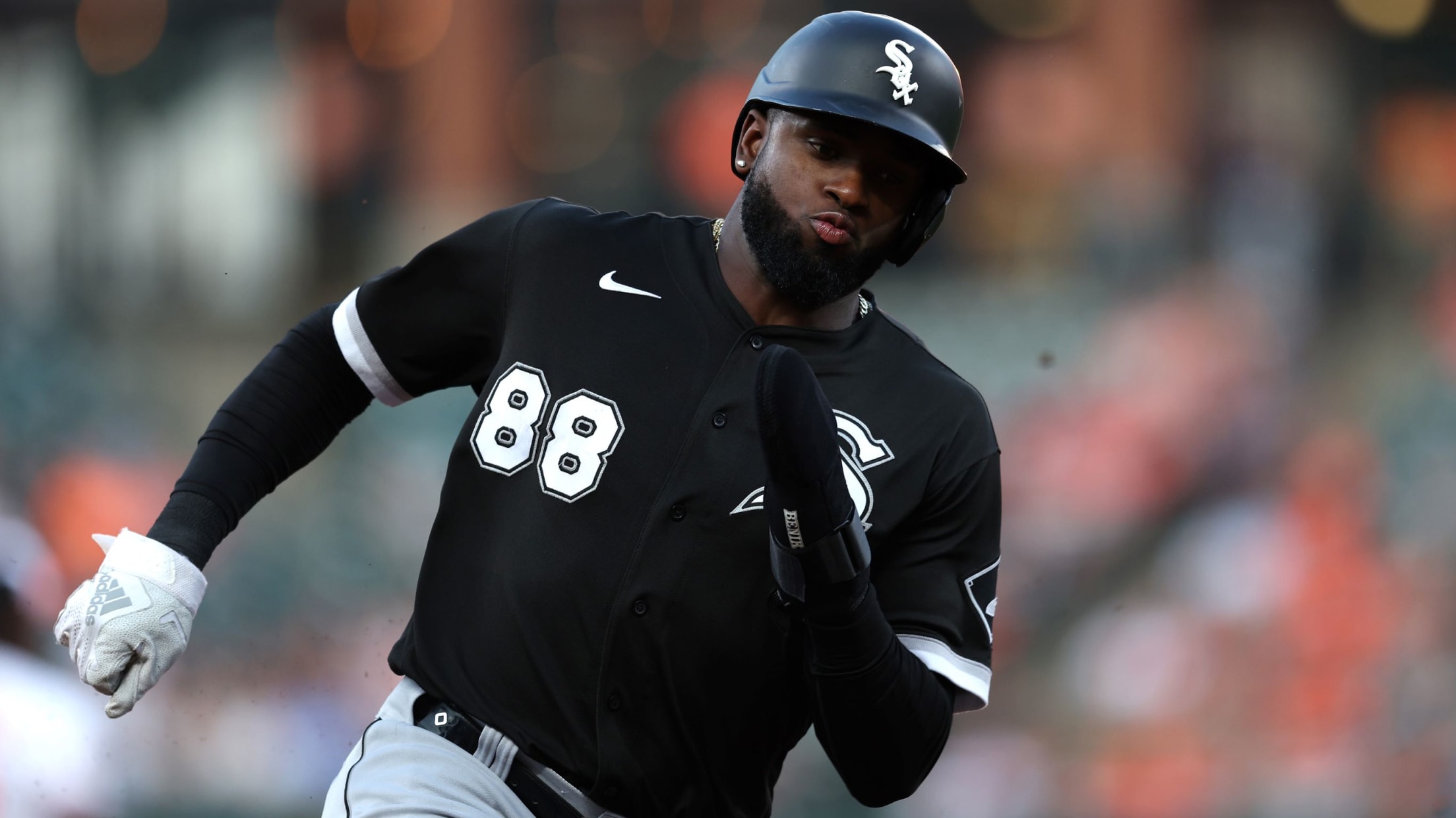 CHICAGO -- Luis Robert was placed on the 10-day injured list with a sprained left wrist prior to Saturday's contest with the Tigers, ending the season for the White Sox center fielder. A few hours later, the White Sox came closer to this disappointing campaign officially reaching an end with
'No long-term concerns' as Kopech hits IL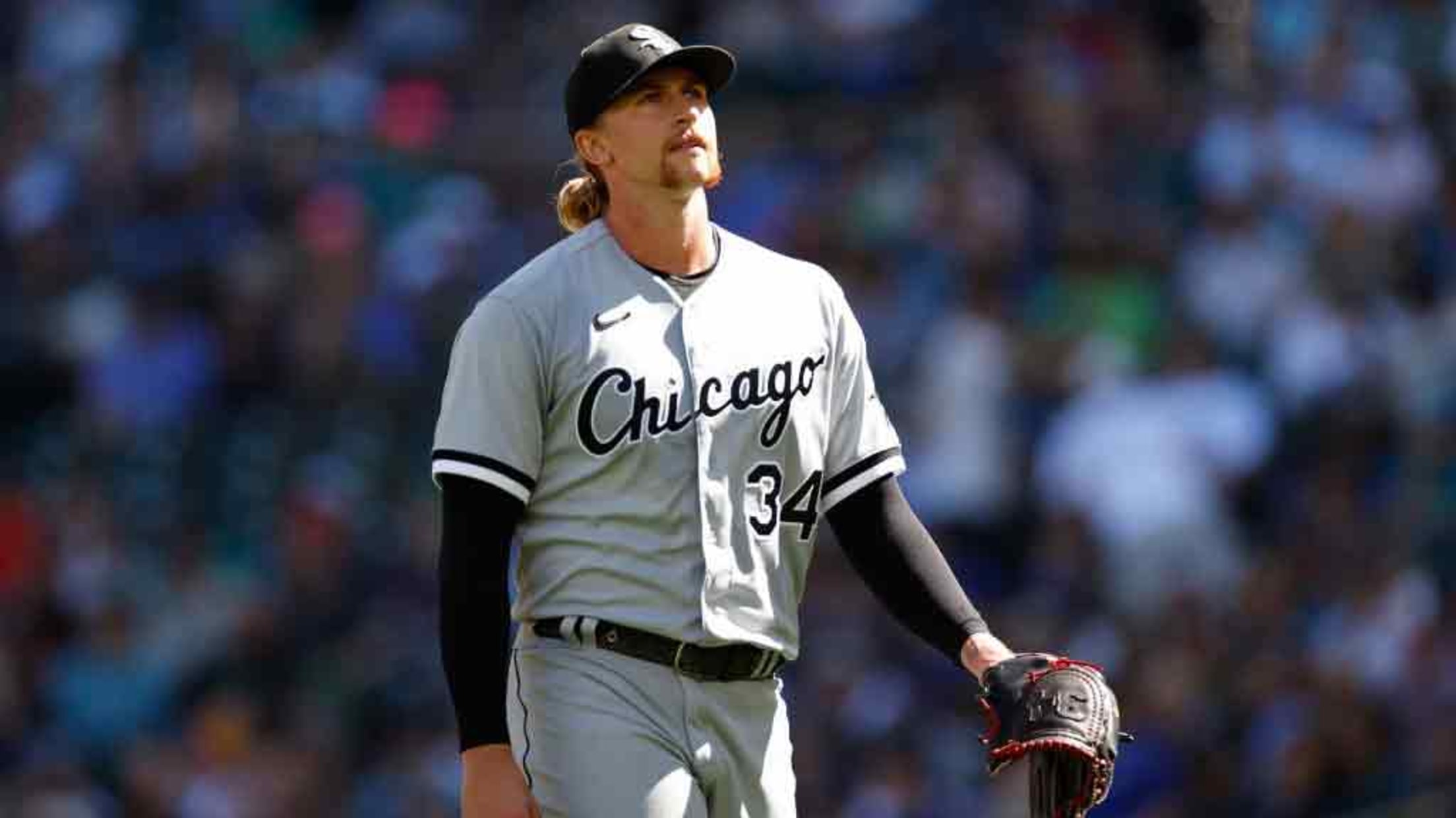 DETROIT -- The White Sox rearranged the remainder of their weekend starting rotation in Detroit by putting Michael Kopech on the 15-day injured list with right shoulder inflammation and recalling right-hander Davis Martin prior to Saturday night's contest. Martin would have taken Kopech's starting spot Sunday, but Johnny Cueto, who
Kopech shows 'bulldog mentality,' but can't overcome knee pain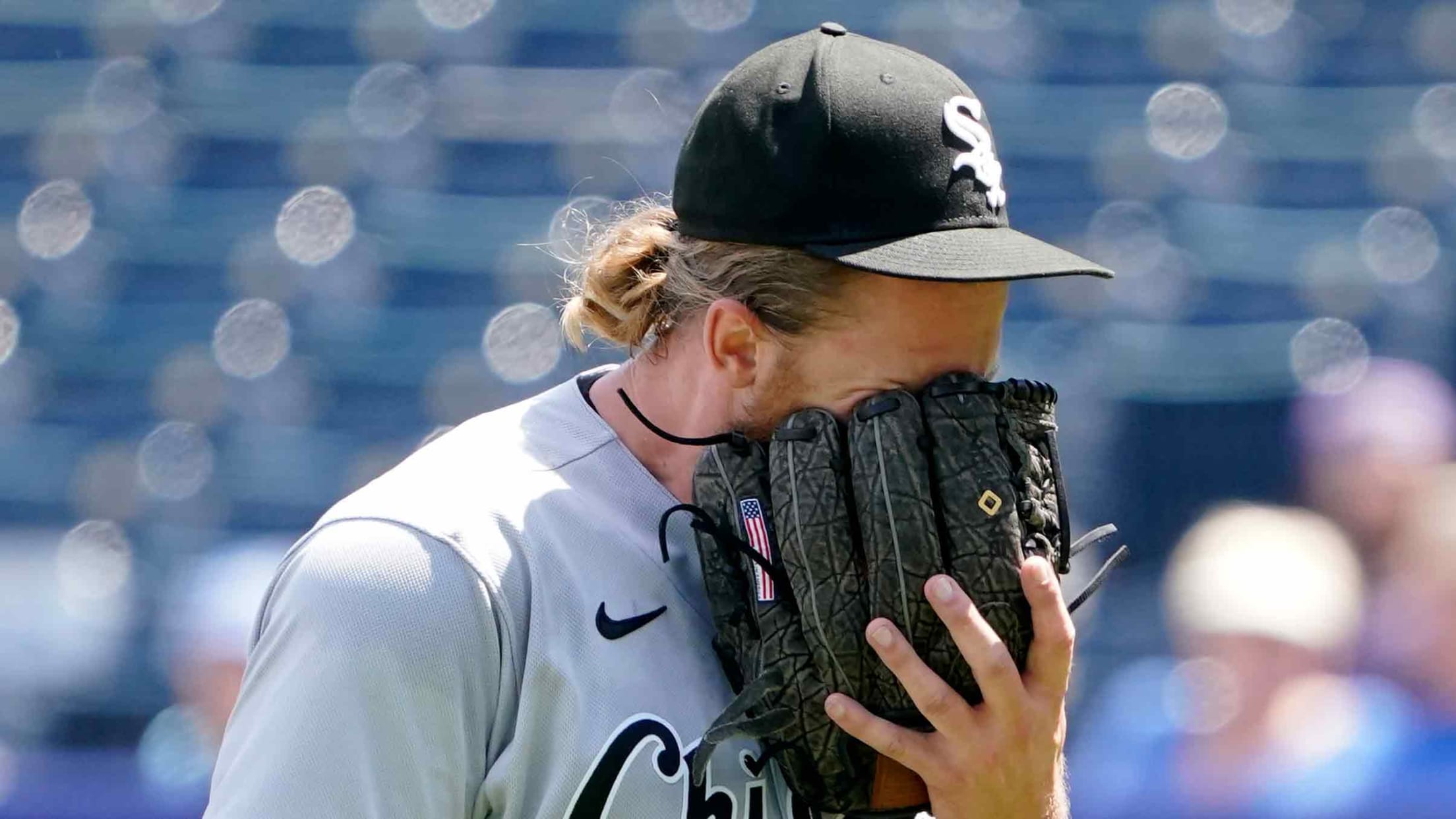 KANSAS CITY -- It was one of those days when the White Sox knew they were in trouble even before their starter threw his first real pitch. Right-hander Michael Kopech said he felt "a strain behind my knee" on his first warmup pitch when he took the mound for the
TA undergoes surgery, out 6 weeks with ligament tear in finger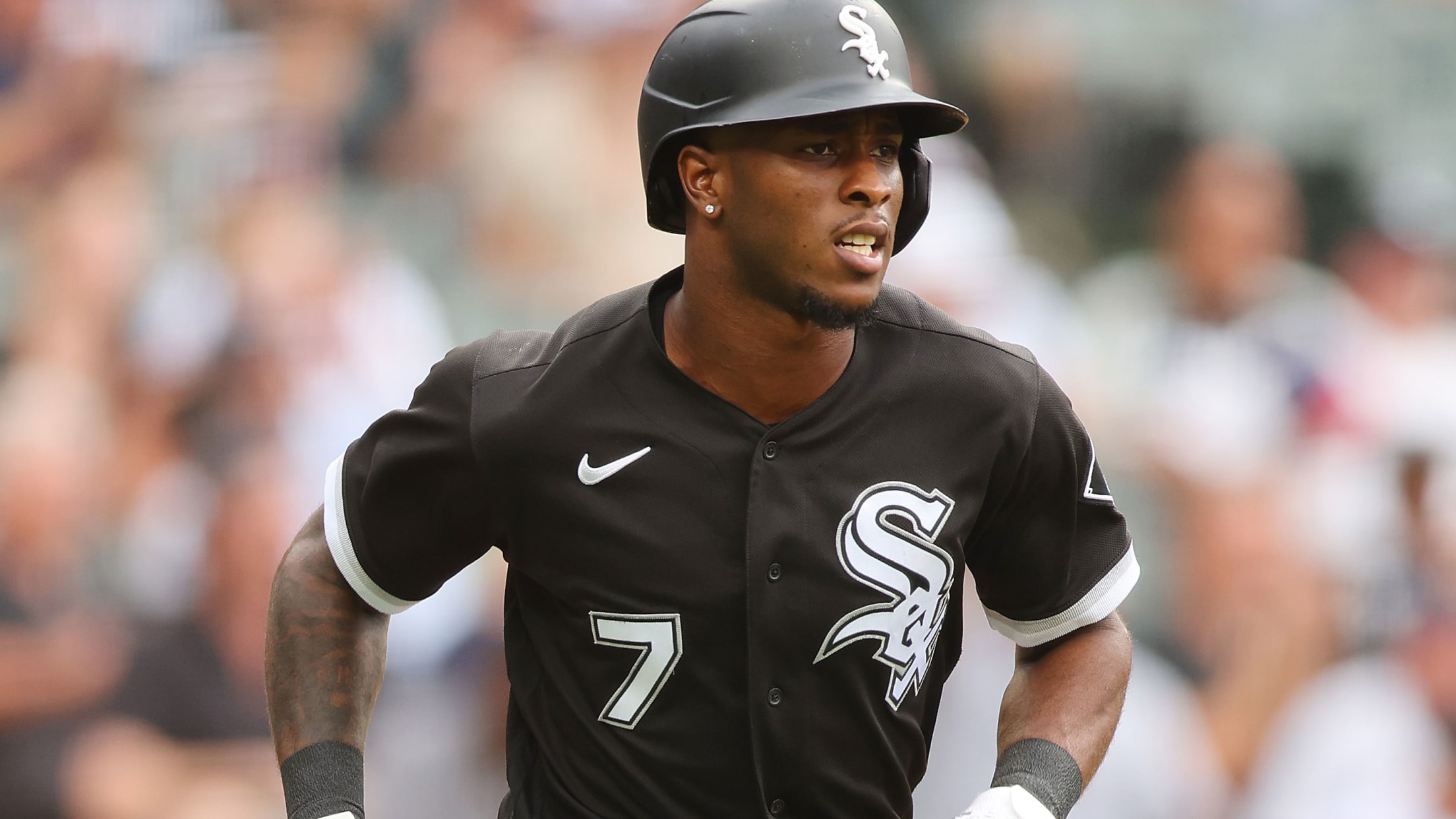 KANSAS CITY -- White Sox shortstop Tim Anderson had successful surgery on Thursday to repair the tear in his left middle finger, the club announced, and his expected return remains approximately six weeks. Anderson suffered the injury on a check swing during his ninth-inning at-bat Saturday at Globe Life Field.
Graveman: 'That one's on me' after walk-off loss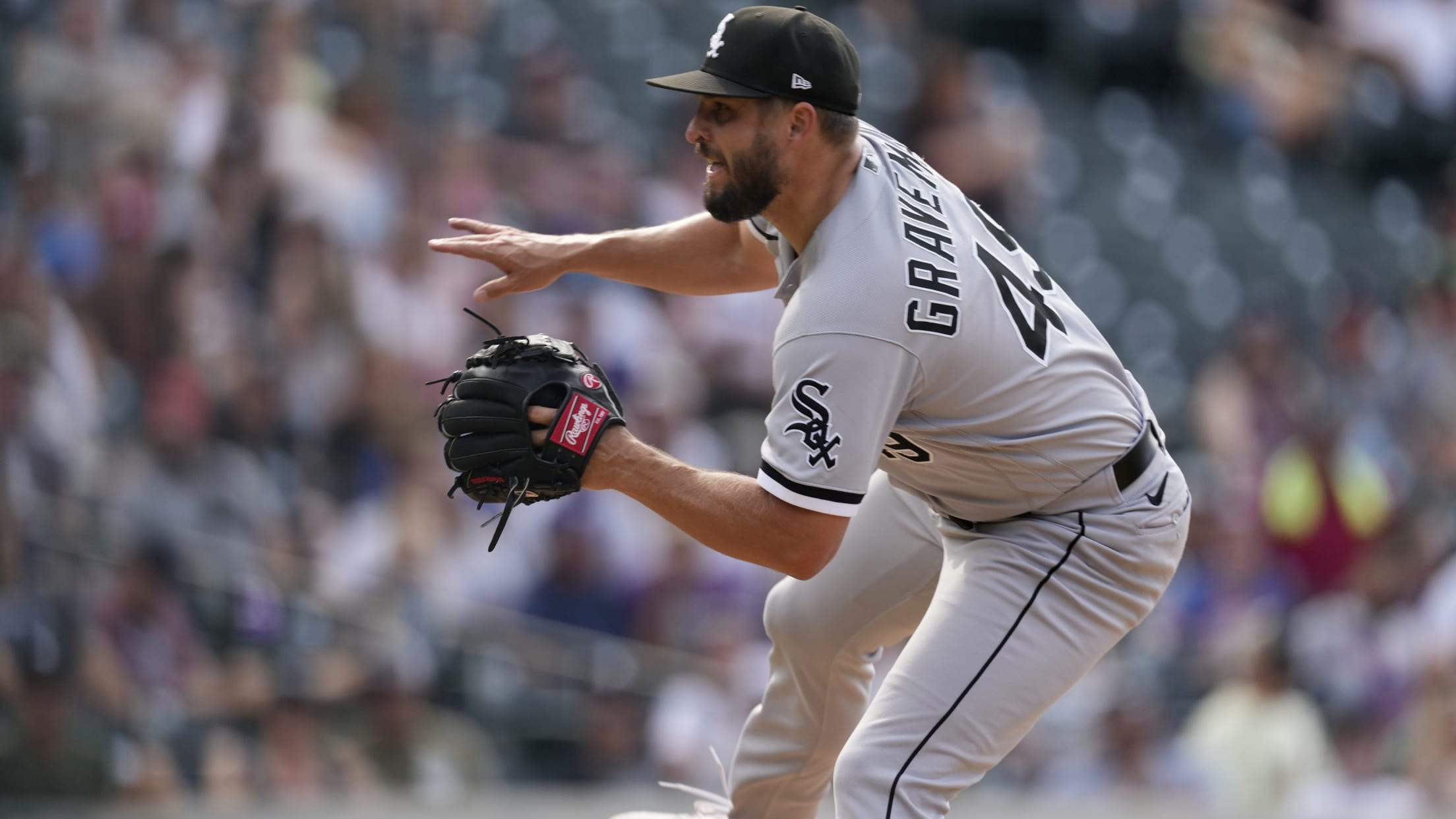 DENVER -- For eight innings Wednesday at Coors Field, the White Sox sent a host of Harry Houdinis to the hill, with one escape artist after another stifling the Rockies' attempts at building on their early lead and putting the game out of reach. There was no escaping the final
Sox relieved, encouraged by Kopech news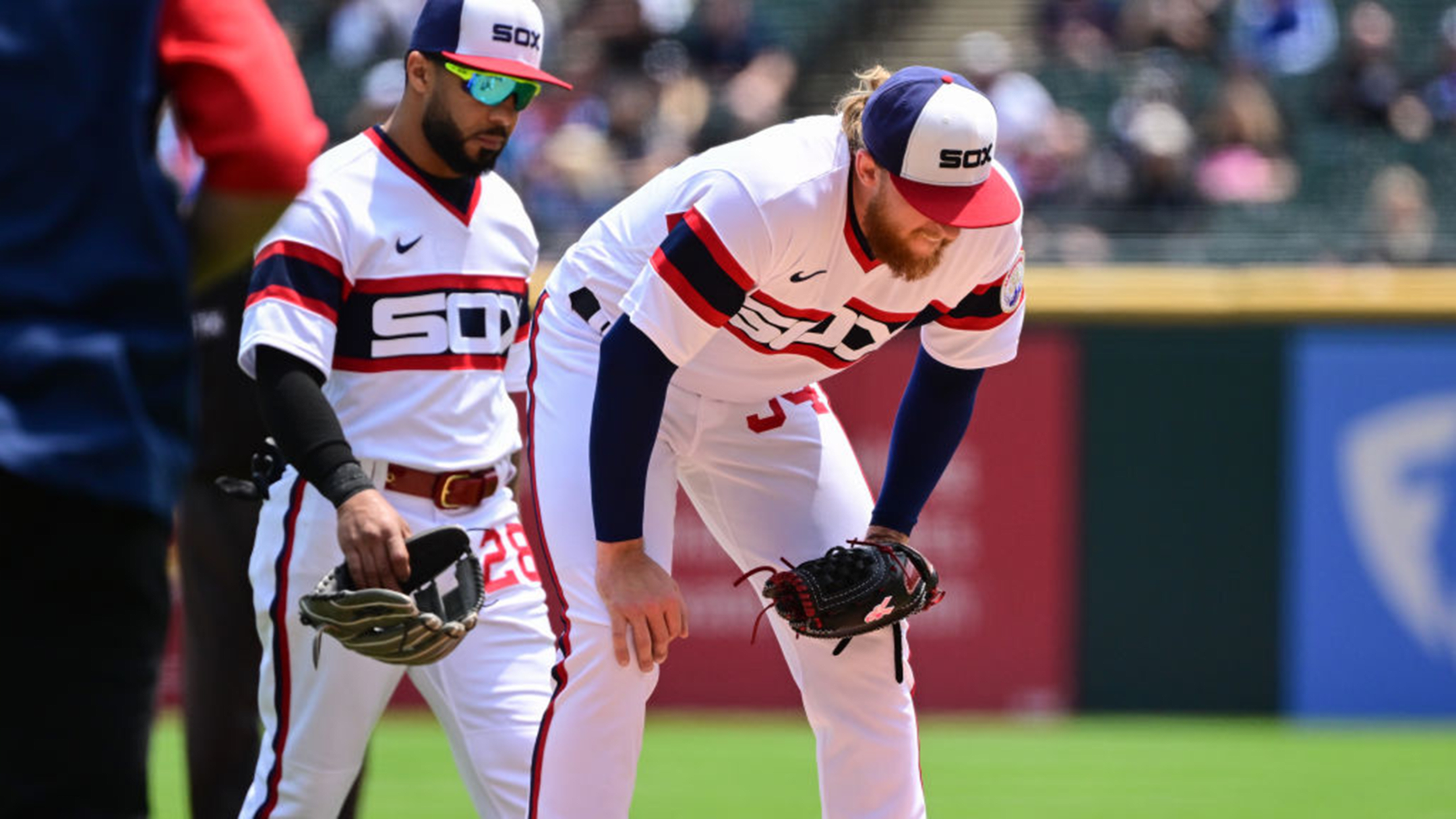 White Sox right-hander Michael Kopech left his Sunday start against the Rangers with right knee discomfort after two batters, departing following the fifth pitch of an eventual strikeout of Adolis García finished off by Reynaldo López. Chicago eventually dropped the series finale, 8-6, in 12 innings. While the initial event
'We're beat up': Sox add Velasquez to IL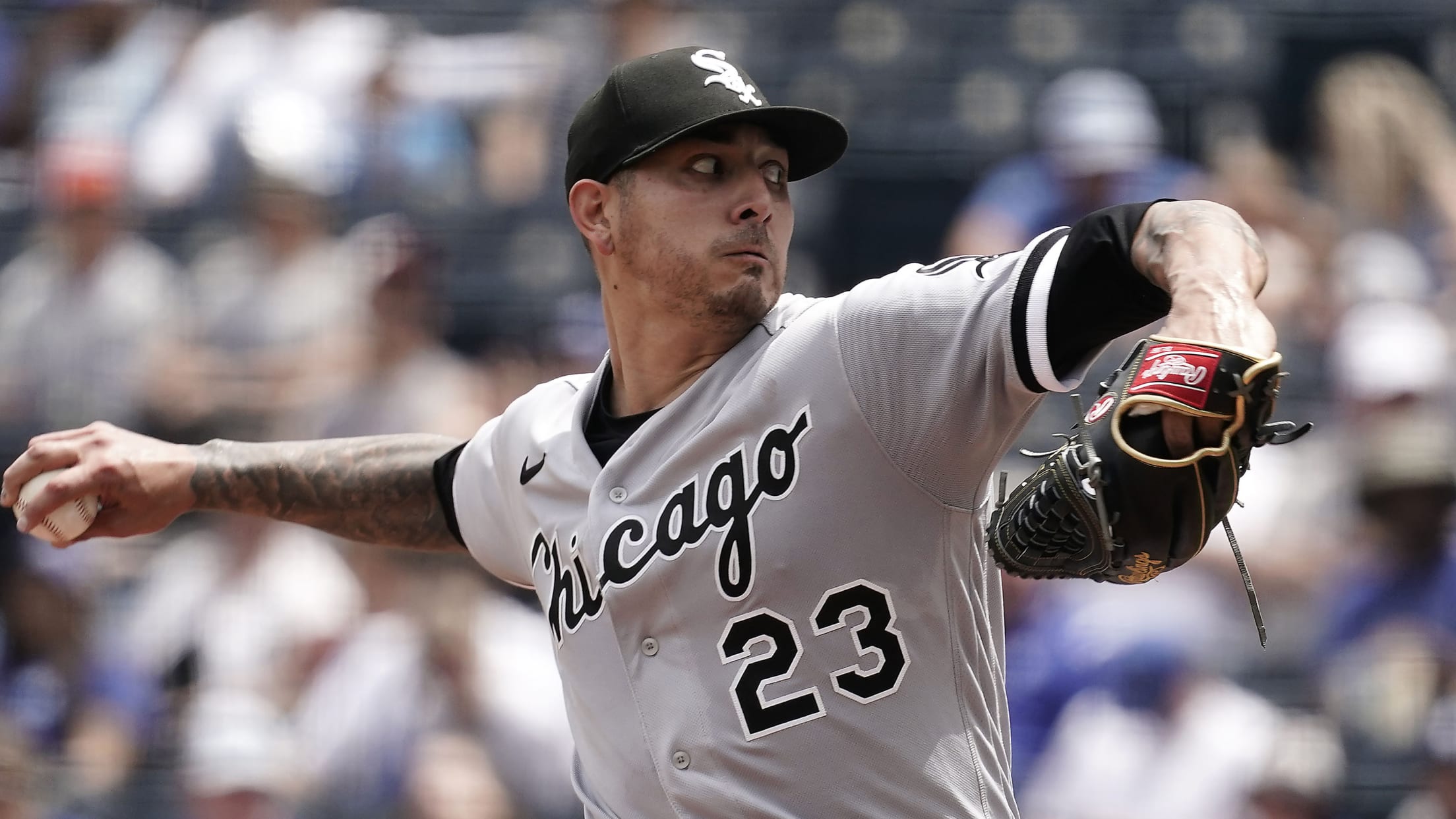 ST. PETERSBURG -- White Sox right-hander Vince Velasquez was scratched from his scheduled start Friday night against the Rays after being placed on the 15-day injured list with a groin injury. Right-hander Davis Martin was recalled from Triple-A Charlotte to replace Velasquez. White Sox manager Tony La Russa said Velasquez